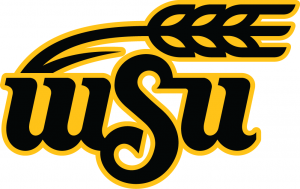 Innovative, Top-Tier Midwest Education at WSU
Wichita State University appears in our ranking of the Top 50 Great College Deals: Master of Public Administration Online.
Ranked among the U.S. News & World Report's top 301, Wichita State University has a 20:1 student-faculty ratio to grant 59 undergrad, 45 master's, 12 doctoral, and 43 certificate programs, including 21 online degrees, focused on applied learning. For example, the 128-credit BS in Computer Engineering offers hands-on projects like GoBabyGo! in a state-of-the-art Robotics & Automation Lab for tech careers with median pay of $115,120.
On Blackboard, the BA in Early Childhood/Elementary Unified Education trains paraeducators for PreK-6 Kansas certification with 120 credits of eight-week online courses like Intermediate Literacy plus apprenticeships, such as Primrose School. Since 2006, the Master of Physician Assistant has admitted 26-month cohorts each July with 24 weeks of full-time primary and rural care rotations for a 98 percent NCCPA certification pass rate.
Chaired by Dr. Brendan Clark, the Ph.D. in Psychology specializes a 101-credit, APA-accredited scientist-practitioner curriculum for Clinical, Community, or Human Factors Psychology with research in the Behavioral Science Lab.
Other options include the BS in Homeland Security, BS in Dental Hygiene, BFA in Sculpture, BGS in Ethnic Studies, MPA in Public Administration, MA in Anthropology, MID in Innovation Design, MEd in Counseling, Ph.D. in Chemistry, and Ph.D. in Communication Sciences.
About Wichita State University
Wichita State University originated in 1886 when Rev. Joseph Homer Parker opened the Young Ladies College for Congregational Church training at age 12 and older. The next year, it was renamed Fairmount College and modeled after Vassar College for coed liberal arts education. In 1895, it started erecting today's 330-acre Chisholm Trail campus in "Cowtown." In 1926, it was publicly acquired by the city and called Municipal University of Wichita. On July 1, 1964, it became governed by the Kansas Board of Regents under Governor John Anderson Jr. By 2008, WSU was building its fourth extension center on nine acres in Derby, Kansas.
Budgeting $159.7 million, Wichita State now serves 19,000 Shockers from 325 cities as a Phi Theta Kappa Honor Roll member with 240+ clubs like the NASA Microgravity Team. On Niche, WSU boasts America's 128th best athletics, 276th best dining, 312th top teaching programs, and 336 best business degrees. Washington Monthly also placed Wichita State 170th nationally.
Wichita State University Accreditation Details
On January 30, 2017, the Higher Learning Commission of the North Central Association (HLC-NCA) mailed Wichita State University an Institutional Status Report that reaffirmed the max Level VI accreditation through 2027 under its 13th president, Dr. John William Bardo, a Fulbright Scholar. Based 706 miles northeast via Interstate 55 in Chicago, this gainful 19-state Great Plains Region accreditor is recognized by the U.S. Secretary of Education and Kansas State Board of Regents. The WSU Academic Affairs Office also lists these specialized accreditations:
Accreditation Board for Engineering and Technology
Accreditation Review Commission on Education for Physician Assistants
American Psychological Association
Association to Advance Collegiate Schools of Business
Association for Gerontology in Higher Education
Commission on Accreditation in Physical Therapy Education
Commission on Accreditation of Athletic Training Education
Commission on Collegiate Nursing Education
Commission on Dental Accreditation
Commission on Sport Management Accreditation
Council for the Accreditation of Educator Preparation
Council on Academic Accreditation in Audiology and Speech-Language Pathology
Council on Social Work Education
Human Factors and Ergonomics Society
National Accrediting Agency for Clinical Laboratory Sciences
National Association of Schools of Art and Design
National Association of Schools of Dance
National Association of Schools of Music
Network of Schools of Public Policy, Affairs, and Administration
Wichita State University Application Requirements
Entering Wichita State University is classified "minimally difficult" by Peterson's because 5,309 of the 5,469 Fall 2017 applicants were triumphant for high 97 percent acceptance. First-year Shockers should complete the Kansas Qualified Admissions Pre-College Curriculum in high school. For GED takers, an overall score of 680 or higher is sufficient. Freshmen must rank in the top one-third or reach a 2.5 GPA minimum. Traditional students need a 1060 SAT or 21 ACT score. Test-optional policies exist for Kansas residents age 21 or older. The Transfer Gateway prefers 24+ college credits graded "C" or higher for GPAs above 2.0. Graduate School entrants must finish an accredited bachelor's with a baseline GPA of 2.75, but requirements vary. The MS in Biomedical Engineering necessitates a 3.0 average. The MEd in Exercise Science has STEM prerequisites like Elementary Chemistry, Physiology, and Biomechanics. MA in History cohorts need 3.0 GPAs in 18+ history credits. The MEd in Learning & Instructional Design mandates a 153 Quantitative and 152 Verbal GRE score. The Doctor of Education seeks 3.5 GPAs, current teacher certification, and three years of PreK-12 experience.
Wichita State University only has rolling admission for U.S. resident undergrads. In contrast, international students meeting the 72 TOEFL iBT mark must apply by April 1st for Fall or August 1st for Spring. The Graduate School has set many program-specific deadlines. For example, the MS in Biological Sciences reviews candidates until March 1st and October 1st. The Nursing DNP program only considers entrants until May 1st yearly. The Doctor of Audiology has a strict January 15th deadline. Therefore, check dates before sending the $40 ($60 if graduate) Wichita Application online. Official transcripts are mailed to 1845 Fairmount in Wichita, KS 67260. Other documents often include the test scores, one-page intent essay, 2-3 professional references, résumé, art portfolio, research interest statement, financial certification, and criminal background check. Learn more by contacting (316) 978-3085 or admissions@wichita.edu.
Tuition and Financial Aid
For 2018-19, Wichita State University charged full-time Kansas undergrads $3,354 per term or $6,708 annually. Non-resident bachelor's tuition was $7,954 each semester or $15,890 yearly. Taking under 15 credits cost $223 to $529 apiece. Students paid a $1,345 comprehensive fee each year. Living at the Arkansas River Valley campus' dorms like The Flats was $9,920 to $10,980 by year. WSU budgeted $1,250 for books and $3,270 for miscellaneous needs. Annual attendance equaled about $24,042 in-state and $33,224 out. The Graduate School billed Kansans $301 and non-residents $741 per credit. Midwest Student Exchange recipients spent less at $452 per credit. Online courses assessed an extra $94.50 per credit fee. Hybrid MBA students were an exception, paying $18,750 total.
According to the NCES College Navigator, the Office of Financial Aid in Jardine Hall Room 203 supports 60 percent of WSU Shockers with median assistance of $4,859 for $33.69 million overall. University funds include the Linwood Sexton Endowed Scholarship, SigEp Building Balanced Men Scholarship, Thomas Simpson Memorial Scholarship, Osher Reentry Scholarship, Kurt Budke Scholarship, Historic Midtown Scholarship, Zach's Wishes for Miracles Scholarship, Amie Montgomery Scholarship, Dames Endowed Scholarship, Ashok & Trish Bajaj Memorial Fellowship, James Rhatigan Leadership Scholarship, and Muma-Case Scholarship. The Koch Discovery Scholarship allocates $60,000 yearly to Wichita State students with minimum 3.25 GPAs in business or STEM majors. Morrison Merit Scholarships gift up to $20,000 for freshmen with at least 26 ACT and 1240 SAT scores. Federal aid applications with Title IV code 001950 determine Pell Grant, Opportunity Grant, Work-Study, and Direct Loan eligibility. The Kansas Comprehensive Grant has an April 1st deadline for $100 to $1,500. Other state offerings are the Military Service Scholarship, Nursing Service Scholarship, Teacher Service Scholarship, James B. Pearson Fellowship, and Dental Education Scholarship.
Search six colleges with 160 accredited. affordable programs of study at the Wichita State University website.