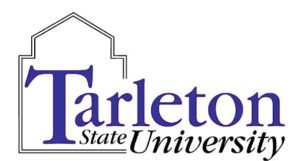 Top-Tier TSU Degrees in Daytime, Evening, or Online Formats
Tarleton State University appears in our ranking of the Top 50 Great College Deals: Master of Public Administration Online.
Named the West's 91st best by the U.S. News & World Report, Tarleton State University is a public, coed Texas A&M school in Stephenville that grants 73 undergrad and 29 graduate degrees, including 19 fully online, at a 20:1 student-teacher ratio. For example, the Environmental Engineering BS is Texas' only such 129-unit, ABET-accredited program where undergrads can declare a Water Resource Planning Emphasis, conduct Hunewell Ranch research, and join Engineer's Club. Chaired by Dr. Chris Shao, the 120-unit Business BAAS immerses online transfers in 3000-level courses like Financial Management with field-based projects and SHRM membership for 100 percent job placement.
Online via Blackboard Learn 9, the College of Liberal & Fine Arts starts the 36-unit, NASM-accredited Music Education MM six times yearly in thesis and curriculum project tracks with eight-week Web classes like Marching Band Methods for 98 percent TExES certification success. The Athletic Training MSAT follows a 49-unit, two-year Stephenville sequence led by Dr. Kayla Peak for post-grads to launch Wellness & Motor Behavior Lab projects, practice in Wisdom Gymnasium, pledge Phi Epsilon Kappa, and travel to Rome. Other Tarleton degrees include the Theatre BFA, Chemistry BS, Spanish BA, Animal Science BS, Public Administration MPA, Accounting MA, and Nursing MSN.
About Tarleton State University
Tarleton State University originated in 1895 when rancher John Tarleton bequeathed $85,000 in his will to found an agricultural school for poor, worthy students in Stephenville. The next Fall, Governor Charles Allen Culberson helped open John Tarleton College. Closed briefly in 1899, it was an independent junior college awarding associate degrees until 1916. On February 20, 1917, the Legislature passed legislation making it the Texas A&M College at Stephenville. By 1949, it had launched liberal arts degrees, been regionally accredited, and renamed Tarleton State. Four years later, the Preparatory Department closed to end high school education. In 1970, the THECB authorized Tarleton's first graduate degree. In 1976, TSU was a founding member of the Texas Intercollegiate Athletic Association. In 1985, the Dick Smith Library doubled in size to 83,500 square feet. In 2003, Tarleton State formed its first Doctor of Education.
Budgeting $175.93 million, Tarleton State University now employs 1,586 staff serving 12,333 Texans from 232 Lone Star State counties and 46 states online or face-to-face at five locations with 125+ clubs like Delta Mu Delta. In 2011, Tarleton won the SunGard Higher Education Award for Institutional Performance. In 2018, Tarleton accepted the MAA Texas Section's Distinguished College and University Teaching of Mathematics Award. Tarleton State received the APLU Excellence in College and University Teaching Award too. Forbes placed the Texas A&M system 108th overall for the 25th best public education. On Niche, TSU has America's 145th best kinesiology and 205th top criminal justice degrees. The Wall Street Journal featured Tarleton State University among its top 800. College Factual declared TSU 59th for agriculture, 70th for engineering technology, and 10th for clinical lab science.
Tarleton State University Accreditation Details
On May 18, 2011, the Southern Association of Colleges and Schools (SACS) Board of Trustees formally accepted the Quality Enhancement Plan and reaffirmed Tarleton State University's Level V accreditation through 2021 under Provost Karen R. Murray, PhD. This giant 11-state Gulf South Region accreditor is recognized by the Council on Higher Education Accreditation (CHEA) and Texas Higher Education Coordinating Board (THECB). The Academic Affairs Office also lists the following degree-specific accreditations:
Accreditation Council for Business Schools and Programs
Council on Social Work Education
National Accrediting Agency for Clinical Laboratory Sciences
Council for Accreditation of Counseling and Related Education Programs
Accreditation Board for Engineering and Technology
Commission on Accreditation of Athletic Training Education
National Association of Schools of Music
Commission on Collegiate Nursing Education
Tarleton State University Application Requirements
Getting into Tarleton State University is labeled "selective" by the U.S. News & World Report because 74.4 percent of the 4,529 female and 2,629 male applicants were selected. Freshman Texans must culminate a foundational high school curriculum or the GED. Students ranking below the second quartile are only considered on a case-by-case basis. On average, undergrads present a 3.25 GPA, 1045 SAT, and 21 ACT mark. The Honors College requires a 1260 SAT or 27 ACT minimum. Transfers are test-optional for individuals holding 30+ non-remedial credits at 2.8 GPAs or better. Foreign natives still need at least 520 paper, 193 computer, or 69 internet TOEFL scores though. The Graduate School generally seeks GPAs above 2.5 in the upper-division bachelor's years. Several programs, such as the English MA and Quality Engineering Management MS, demand 3.0 GPAs. Master of Education cohorts must have 24 months of licensed classroom experience. The Master of Business Administration also prefers GMAT scores over 450.
The Office of Undergraduate Admissions enforces final deadlines of August 1st, December 1st, and June 1st. International B.A./B.S. entrants must file by June 15th, November 1st, or March 15th. Tarleton State University has varying graduate program deadlines though. For instance, the Athletic Training MSAT admits Summer cohorts only until January 15th. The Social Work MSW has a March 1st priority date. Geoscience MS entrants can file until December 1st or July 15th. Curriculum & Instruction MEd candidates are reviewed through July 31st, November 15th, and April 15th. Accordingly, check degree dates before submitting the TSU Application online with $45 non-refundable fees. Forward official transcripts to PO Box T-0030 in Stephenville, TX 76402. Fulfill other checklist items like the entrance exams, CLEP credits, writing sample, resume or CV, 1-3 recommendations, teacher credential, and nursing license. Contact (800) 687-8236 or gradinfo@tarleton.edu to learn more.
Tuition and Financial Aid
For 2019-20, Tarleton State University is billing full-time Texas undergrads $7,292 each year. Non-resident B.A./B.S. tuition will rise to $17,252 annually. Living at the Erath County campus' six dorms like Heritage Hall adds $10,480 for room and board. TSU budgets $966 for books, $1,167 for transportation, and $1,890 for miscellaneous expenses. Yearly undergrad attendance totals $21,795 in-state and $31,755 out-of-state. Online three-credit bachelor's courses cost $502 to $1,747 each. The Graduate School estimates annual prices of $21,323 for Texans and $28,793 for non-residents. Master's online education is priced $665 to $1,910 per course. Please note there are $24 MBA and $47 MSN fees factored in per credit.
The National Center for Education Statistics reports that the Financial Aid Office on Nancy Golden Drive gets 87 percent of new TSU Texans enrolled with average tuition assistance of $7,220 apiece for $9.99 million combined. Institutional awards include the AB Medlen Scholarship, Allen Cattle Management Scholarship, Barbara Lancaster Memorial Scholarship, Brian Iley Memorial Scholarship, Coach Ronnie Giles Scholarship, Dimple Obedia Tunnell Scholarship, Ethel Lewallen Art Scholarship, Hunewell Band Scholarship, Jeffrey Longbotham Scholarship, Kacee Bradley Rodeo Scholarship, Oscar Frazier Scholarship, and Thormann Nursing Scholarship. The Gregory Nowlin Scholarship gifts $3,000 annually to freshmen meeting the 1170 SAT or 25 ACT minimum. The $5,000 Stars on the Rise Scholarship supports full-time Hispanic students with GPAs above 3.25. Federal resources, such as the Iraq and Afghanistan Service Grant or Stafford Loan, require FAFSA forms coded 003631. Texas programs like the Top 10% Scholarship, Education First Scholarship, Irma Gesche Scholarship, and 4-H Baccalaureate Scholarship also help.
Explore the seven top-notch colleges housing 100+ degrees ranked 388th overall by Washington Monthly at the Tarleton State University website.