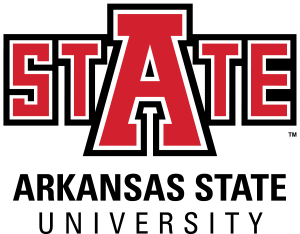 Arkansas State University Degree Programs Available
Arkansas State University appears in our ranking of the Top 50 Great College Deals: Master of Public Administration Online.
Arkansas State University offers degree programs that combine theory with practice to create graduates who are innovators and leaders. The University has 11 colleges in all major academic disciplines. Although all learning begins in the classroom, most degree programs offer laboratories and off-campus internships that provide hands-on learning.
The University offers degree programs that are available at the undergraduate and graduate level, some that are available only on campus and others that are available online. There are also programs that can be completed in a hybrid format as well which combine online and on-campus learning. Unlike many Universities, online programs at Arkansas State University are not limited to business and education. There are many degree programs available in a completely online format from other disciplines as well.
The Bachelor of Science in Creative Media is available both online and on-campus. The program combines an individual's passion for storytelling and communication, allowing them to see media productions from concept to completion. Students are able to tailor their degree with concentrations in Audio/Visual Production or Narrative Media. The Audio/Visual Production emphasis nurtures skills in radio and television while Narrative Media concentrates on subjects like screenwriting, cinematography and other advanced film-making techniques.
Also available both online and on-campus are undergraduate and graduate degrees in Disaster Preparedness and Emergency Management. The University offers an Associate of Applied Sciences, Bachelor of Science and Master of Science in the degree that are completely available online or at the Jonesboro campus. The Associate of Applied Science degree is an interdisciplinary program that prepares students to enter the field of emergency management. Students gain an understanding of disaster preparedness, mitigation, planning, response and recovery. Introductory courses required may include incident management, community response, and resource management.
The Bachelor of Science in Disaster Preparedness and Emergency Management is a complete 8-semester degree plan for those who wish to learn more advanced skills in the area. Students are provided knowledge in hazardous materials, healthcare emergency management and pandemics which are also part of the AAS degree. However, the BS degree also provides instruction in ethical considerations, business continuity, risk identification as well as disaster and mental health to provide students with a more advanced understanding of the field.
The Master of Science in Disaster Preparedness and Emergency Management prepares professionals to meet the demands of the emergency industry with added leadership skills. The program is 36-credit hours which include core and emphasis courses as well as a practicum. Courses include crisis communications, theory development in disaster preparedness, global perspectives as well as research design and methodology.
Other online degrees include an Associate of General Studies, RN to BSN, Bachelor of Arts in Political Science, Bachelor of Science in Business Administration, Master of Science in Education, Master of Public Administration, Ed.S. in Educational Leadership, and many more.
About Arkansas State University
In 1909, the 37th Arkansas General Assembly passed Act 100 which created one of four Arkansas high schools designed to teach agriculture, horticulture and manufacturing. The first classes opened in downtown Jonesboro in what was once an Elks Lodge Hall. Students learned above a jewelry store on Washington and Main while buildings were constructed on the new campus. Students paid no tuition but were required to work on campus. The school became known as the Aggie School although courses were taught in more than just agriculture and many courses used college-level textbooks.
By the 1920s, the curriculum at the school had grown to junior-college level although the designation was unofficial. During World War I, the Board of Trustees sought to host a Student Army Training Corps but only colleges with at least a junior-college status could do so. In 1925, the school received the designation and the name changed to First District Agricultural and Mechanical College.
The war ended just two months after the establishment of the SATC and that program was replaced by a larger military presence when the Arkansas National Guard Unit-Battery C 2065h Coast Artillery Anti-Aircraft was assigned. During the same period, the school opened a Training School that included Kindergarten through Grade 12 with the goal of preparing students to become teachers.
In 1932, the first four-year degrees were awarded and, the following year, the school's name changed to Arkansas State College. Despite the Great Depression, enrollment continued to grow but that growth ended when World War II began. The National Guard unit on campus was activated and enrollment dropped significantly as men joined the war effort. During the war, enrollment dropped to 114 and the student body was comprised of mostly women. The doors remained open by adding a training school for military units.
When the war ended, enrollment exploded as many soldiers returned home to take advantage of the GI Bill. Special housing had to be created in order to accommodate families. The school continued to grow over the years and gained University status in 1967.
Today, there are over 14,000 students enrolled at Arkansas State University. It is the second largest university in Arkansas.
Arkansas State University Accreditation Details
Arkansas State University is accredited by the Higher Learning Commission. Accreditation indicates that the University meets or exceeds criteria determined by the accrediting agency that indicates excellence in higher education. The University undergoes periodic evaluation to confirm that they continue to meet that criteria and the school agrees to address any areas that the Commission identifies as needing improvement during that review. The next review of Arkansas State University is planned for 2023-24. In addition to regional accreditation, which also allows students to apply for federal student aid at the school, programs throughout the University are also accredited by the following industry-specific organizations:
Accreditation Board for Engineering and Technology
Accreditation Commission for Education in Nursing
Accreditation Council for Education in Nutrition and Dietetics
Accrediting Council for Occupational Therapy Education
American Chemical Society
Arkansas Department of Health Emergency Medical Services
Association to Advance Collegiate Schools of Business
Commission on Accreditation of Allied Health Education Programs
Commission on Accreditation in Physical Therapy Education
Commission on English Language Program Accreditation
Commission on Sport Management Accreditation
Committee on Accreditation of Educational Programs for the Emergency Medical Services Professional
Council on Academic Accreditation in Audiology and Speech-Language Pathology
Council for the Accreditation of Emergency Management Education
Council on Accreditation of Nurse Anesthesia Educational Programs
Council on Social Work Education
Joint Review Committee on Education in Diagnostic Medical Sonography
Joint Review Committee on Education in Radiologic Technology
National Accrediting Agency for Clinical Laboratory Sciences
National Alliance of Concurrent Enrollment Partnerships
National Association of School Psychologists
National Association of Schools of Art and Design
National Association of Schools of Music
National Association of Schools of Public Affairs and Administration
National Association of Schools of Theatre
Arkansas State University Admissions Requirements
Undergraduate applicants must have a high school GPA of 2.75 or a GED of 525. They must also have a minimum ACT composite score of 21 or an SAT score of 1060 or higher on the reading and math portions combined. On-campus students are encouraged to take a tour of the University before completing an application. They must provide official high school transcripts as well as official ACT or SAT scores.
Transfer undergraduate students who are transferring from two-year colleges at Arkansas State University may use the 2+2 Transfer Program which makes it easier to transition from a two-year school to a four-year school. Transfers from other universities and colleges must provide official transcripts from all colleges and universities attended.
Graduate students must complete an application and must hold a bachelor's degree or higher from an accredited college or university. They must provide official transcripts from all colleges and universities attended. They must also submit to a personal interview with an adviser int eh program. The interview may be conducted face-to-face, by telephone or electronically.
Arkansas State University Tuition and Financial Aid
Tuition for the Bachelor of Science in Creative Media online program is $248.25 per credit hour regardless of residency. Tuition for the Associate of Applied Sciences and the Bachelor of Science in Disaster Preparedness and Emergency Management is $210 per credit hour for residents and $433 per credit hour for non-residents for those taking the program on campus. Online students pay $210 per credit hour regardless of residency.
Tuition for the Master of Science in Disaster Preparedness and Emergency Management is $267 per credit hour for residents and $534 for non-residents who attend on campus. Online students pay $268 per credit hour whether they are residents or non-residents although international students must pay $536 per credit hour for online programs.
Financial aid is available and students must complete the Free Application for Federal Student Aid (FAFSA) in order to qualify. Undergraduate financial aid may be in the form of scholarships, grants, work-study (for on-campus students) and loans. Graduate students may be offered scholarships grants and loans as well as fellowships or assistantships which can offset the cost of tuition.
Arkansas State University has been offering programs with flexible formats since it began in 1909. Today, students can choose on-campus learning, online learning or a hybrid format that allows them to meet other obligations while achieving their higher education goals.