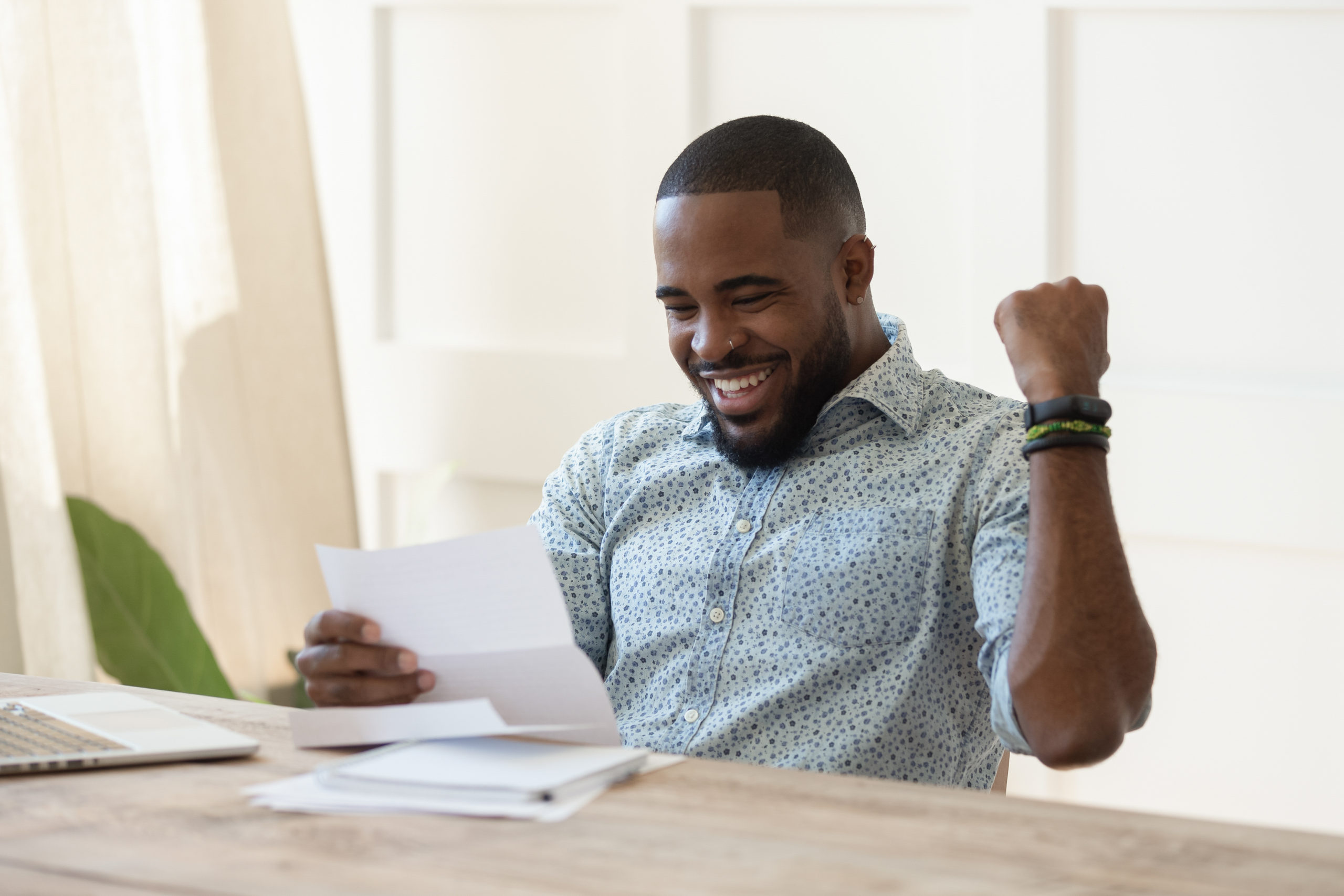 Here we detail five fantastic fellowships and scholarships for linguistics students, some at each level of collegiate study. I'm not saying these are the only linguistics scholarships out there. You can find some scholarships that are related to linguistics with extremely narrow eligibility criteria, but they wouldn't be relevant to most of the people reading this article. I'll cover some strategies that might help you locate funding in the FAQ at the end of the article. But for now, check out these incredible linguistics scholarships and fellowships.
Critical Language Scholarship Program
The Critical Language Scholarship Program is more than just a scholarship. It's a full study-abroad program that is part of an effort by the U.S. government to increase the number of Americans studying critical languages. If you're a linguistics student with an intent to focus on specific languages like Arabic, Azerbaijani, Bangla, Chinese, Hindi, Indonesian, Japanese, Korean, Persian, Russian, Swahili or any of the other featured languages, this is a phenomenal program. See the website for a full list of languages.
Dingwall Foundation Fellowship
Linguistics scholars who are interested in doing doctoral work in the cognitive, clinical, and neural foundations of language should definitely look into this fellowship. The fellowship is intended to support the doctoral student after they have completed their course work and other requirements and are finishing up their dissertation. Funds are intended to cover living expenses, health insurance, equipment, travel, or any other expenses related to the completion of the dissertation.
Ertegun Graduate Scholarship Program in the Humanities
The Ertegun Graduate Scholarship Program is open to students who are not currently studying at Oxford, but who intend to do their graduate degree in one of the eligible fields at Oxford. Linguistics is one of the eligible areas of study for the scholarship. This is a full scholarship that covers course fees in full and provides an annual grant for living costs (for the 2020-2021 school year, the living cost grant is £15,285). Awards are given for the full duration of the program.
Boren Scholarships
Boren scholarships are available to students engaged in the intensive study of critical languages. Around 60 languages qualify, including languages like Javanese, Kyrgyz, Slovenian, Slovak, Uighur, Ukranian, Urdu, Wolof, Zulu, Thai, Nepali, and Belarusian. Scholarships are available to undergraduate students. Students must study in a preferred country for their language of interest.
Award Amount: $8,000-$25,000
Application Deadline: Feb. 3rd
Boren Fellowships
Boren Fellowships award a significant scholarship for students studying critical languages abroad. As long as your program meets the requirements and your country of choice is a preferred country for that language, you can apply. Awards are available for 12-24 week periods, and 25-52 week periods. Additionally, there is additional funding available within these fellowships for additional domestic language study.
Award Amount: $12,500-$25,000
Application Deadline: Jan. 27th
Frequently Asked Questions
What kind of career options does a linguistics degree offer me?
Linguistics is one of those fields that has massive, broad applications across all of society. Language is something that undergirds everything human beings do every day. You will find linguistics professionals working as copy editors, proofreaders, in journalism, language instruction, speech and language therapy, IT, neuroscience, computer science, law, social services, and for every federal law enforcement and intelligence agency.
There is still a lot of new ground to cover in linguistics. Indeed, Noam Chomsky, a philosopher often called the father of modern linguistics, is still alive and is still teaching and conducting research. If modern linguistics was founded within living memory, there must still be much ground to cover and research waiting to be done. Additionally, technology is growing at an incredibly fast rate, especially the development of AI. And if we are going to develop AI that is capable of communicating with humans in the ways we are most comfortable, people will need to develop the linguistic algorithms to facilitate that.
Language is also fundamental to the human experience and so the study of linguistics within the context of neuroscience may be the key to helping us understand the human brain better than we ever have before.
What makes linguistics such a special field of study is that mastering the subject will allow you to forge your own career path, follow your interests, and spend your life doing something you're passionate about.
Will I need a graduate degree?
Not necessarily. There are plenty of jobs you can get with a bachelor's in linguistics. Especially if you minor in a field that's a good place to apply your linguistics education. Lots of linguistics students also choose to double major, and many colleges offer specific double majors for linguistics majors that are designed to facilitate application in relevant fields.
Of course a master's or Ph.D. will always be a strong choice, though you may want to use your graduate work to either focus down or branch out. What I mean by this is, if you find yourself interested in and passionate about a specific language, a master's degree in that language is a great way to build on your linguistics degree. If you are interested in the applications of linguistics to computer science problems, then getting a graduate degree in computer science is a great choice. If you are interested in diplomacy, an international relations or political science graduate degree can compliment your linguistics training quite well. And if you want to study language and the human brain, then a master's in linguistics with additional study in neuroscience, followed by a doctorate in neuroscience that also has a linguistic focus, will let you do cutting-edge research and potentially make massive contributions to our understanding of the human brain.
So whether a graduate or postgraduate degree in linguistics or another field is a good choice for you comes down to what you want to do with your degree.
How much can I earn with a linguistics degree?
Well, unfortunately it's almost impossible to come up with a satisfying answer to this question. The potential careers for a linguist are so many that listing them all and their salaries would be outside the scope of this article. But I will try to give you an idea.
An interpreter or translator with a bachelor's degree earns a median salary of $51,830 per year.
Journalists and reporters earn a median salary of $46,270 per year.
Computer and information research scientists earn a median salary of $122,840 per year.
College professors earn a median salary of $79,540 per year.
These are just a few examples of common jobs you could go for with a linguistics degree. There's also the potential you could end up working for a tech startup and either making it big or not making it at all. There's a certain amount of uncertainty when it comes to linguistics. But the potential is massive. And you should always be able to find a job that pays reasonably well with a linguistics degree.
You mentioned something about scholarships with narrow eligibility requirements. What's going on with that?
Yes! So here is the thing. The United States is home to massive numbers of people whose families immigrated here from all over the world. Which means you might be part of one of those groups! Whether you're Italian American, Greek American, Mexican American, Armenian American, Chinese American, or any other kind of American, you should look into cultural organizations for people of the same national origin as you. There are tons of those types of organizations and if you're interested in linguistics, and particularly in studying the languages and culture of your own heritage, then there is probably some scholarship money out there for you. So stop by your relevant local cultural association and see what they might offer.
Also inquire about any resources your colleges of interest might have access to. College financial aid departments often have huge libraries of scholarship resources and it may not be readily obvious from your application information that you fit a given scholarship's requirements.
Additionally, many small businesses, places of worship (churches, mosques, temples etc.) and local community organizations offer scholarships to students from their town or congregation. So make sure you investigate those potential resources carefully. You would be surprised at how many small community organizations have a scholarship fund almost nobody knows about. Also make sure to have your parents ask at work about potential financial aid resources for dependents of employees. A surprising number of companies offer such benefits but they're not always good about reminding people of the existence of those benefits.
In addition to all that, don't forget to check out our articles about scholarships open to students of all majors! Just because there aren't a lot of linguistics-specific scholarships doesn't mean there aren't plenty of other great scholarships available to you. And hey, maybe when you become successful in this new field of linguistics, you can start a scholarship fund of your own!
What sorts of high school classes would be good preparation for starting a linguistics degree?
There aren't very many high school programs that offer linguistics classes specifically. But don't despair! There are many great options for you. First and foremost, take as many language classes as you can. I assume if you are considering a linguistics career you already know you like languages, and that's great! Taking multiple languages in high school, if you can, or even enrolling in some extra courses at a local community college, are great ways to begin developing a fundamental understanding of how languages work.
Most linguistics students take courses in at least two or three different languages during their undergraduate career. So practicing learning multiple languages at once is a great start! Additionally, mathematics and music are also great areas of study for a budding linguist. They are both languages unto themselves that transcend culture and geography on some level. So learning more about math and music can really help you develop skills that will be useful in your future linguistics studies.
If you're interested in neuroscience or computer science and linguistics applications in those fields, then take as many advanced science and computer classes as you can (And math courses. As much math as you can, as math is an incredible skill for a scientist or computer scientist to have mastery over).
This concludes our coverage of five incredible linguistics scholarships and fellowships for students of all levels.
GCD Staff
September 2020