Whether you want to work as a paralegal, get a job at a nonprofit or working at a courthouse, or even go into law enforcement, an online legal studies degree can be a great way to prepare for your future career. Online legal studies degrees offer the flexibility and affordability to avoid massive college debt. In addition to a flexible schedule, many online legal studies degrees can be customized in various ways to help you realize your career goals. The reason we focused on the most affordable online legal studies degrees in this ranking is because finances are tight for many right now. Even if you can get through college with student loans, people are realizing that taking on massive amounts of student debt puts a huge burden on those who are entering the job market. A low cost is the first step to minimizing that debt. We'll talk more about affording college, and about career opportunities for students who earn their legal studies degree online in the FAQ after this ranking.
#1. Bellevue University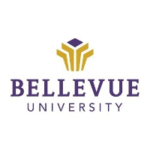 Website
Bellevue's online legal studies degree offers an accelerated cohort for students who transfer 60 credits into the program. Signing up for the accelerated cohort means that you register once for courses when you start the program and then you take one course at a time with the same group of classmates, giving you a chance to establish collaborative relationships over the course of the degree. In this program you will take courses like professional responsibility and ethics in law; the U.S. legal system and the judicial process; and legal research, analysis, and writing.
#2. University of Maryland Global Campus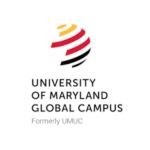 UMGC offers many minors to pair with a degree like legal studies that could be extremely beneficial. Some good ones to consider would be political science, public safety administration, speech communication, law for business, human resource management, health services management, communication studies, and criminal justice. Make sure you check out all the minors available to you as there are many more you might find interesting.
#3. SUNY College of Technology at Canton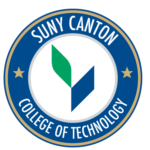 The legal studies bachelor's at SUNY Canton can be earned 100% online. Students will study subjects like business law, foundations of financial accounting, criminal practice, legal research, professional writing and communication, constitutional law, and advanced legal writing, and they will engage in an internship at the end of the program.
#4. Stevenson University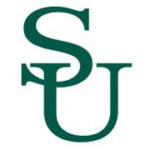 Students graduating from the online legal studies bachelor's degree offered by Stevenson University will be able to perform work that includes conducting legal research and writing, gathering information electronically, investigating cases, interviewing witnesses, drafting pleadings, managing trial preparation and litigation support, and drafting contracts. This program is particularly well suited to students who wish to become paralegals.
#5. Penn State World Campus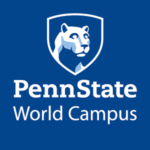 Penn State World Campus offers an online degree in law and society. Graduates will have the opportunity to work with law enforcement, nonprofit organizations, regulatory agencies, small businesses, the military, and politicians. Some sample jobs you might find with this degree are legal assistant, arbitrator, mediator, conciliator, and contract negotiator, among others.
#6. Purdue University Global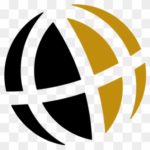 Purdue University Global offers online legal studies degrees, both in environmental policy and management and in legal support and services (with an optional paralegal studies concentration). If you're unsure if online learning is for you, or whether or not you can accommodate it right now, Purdue Global offers a three-week, no-cost, no-obligation introductory period so that you can test the waters and see if this is the right choice for you.
#7. Hodges University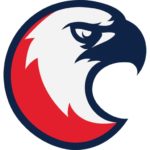 The legal studies online bachelor's degree at Hodges University is designed to prepare you for a career in a variety of legal fields, including working as a paralegal, or for going on to earn your law degree. Of course, many jobs are available to people with legal training, even if they aren't lawyers. Online courses have monthly start dates at Hodges, allowing you to pick and choose when you start your degree and adjust the pace of the degree as necessary along the way.
#8. Dominican University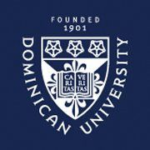 You can start a Bachelor of Professional Studies in legal studies online at Dominican University whenever it is most convenient. Graduates from this program can find jobs at law firms, in corporate legal departments, with social advocacy groups, and more. Those who want to become paralegals can take courses in civil litigation or real-estate law to prepare for certification exams.
#9. University of Massachusetts Global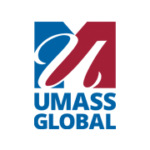 The online legal studies degree offered by UMass Global is focused primarily on business law. The program will be of interest to students working in areas of employment law, intellectual property, and business transactions. Students will take courses like white collar crime, foundations of law, legal research and writing, business organizations, torts, litigation and trial advocacy, and law practice management.
#10. Northeastern State University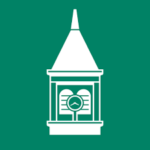 Students graduating from this program will be ready to work in law firms, state and federal courthouses, corporations, businesses, banks, educational institutions, hospitals, advocacy groups, and trust companies. These kinds of institutions are in need of people at every level who understand the law, so you really don't have to be a lawyer to work in the legal field.
Frequently Asked Questions
Even affordable online legal studies degrees are expensive. Any tips on how to pay for one?
Yes! The most important tool for college financial aid is the Free Application for Federal Student Aid (FAFSA). This is the tool that the federal government, and the schools you apply to, will use to determine your eligibility for financial aid. Almost every student in the United States fills this out. However, did you know that there is a limited amount of money available both from the federal government through grants, and through each college and university?
Most people think that financial aid is primarily tied to how good your grades are. And to be sure, there are incredible full-ride scholarships for students with great grades at most colleges and universities. But there's another factor that can affect the amount of student aid you receive that has nothing to do with your grades. Need-based financial aid at most colleges and universities and some government resources like grants are given based on both individual financial need and on a first-come first-served basis. This means that the earlier you apply, the better chance you will have at receiving the maximum amount of aid you're eligible for. So, get your college applications in early, and fill out the FAFSA as early as possible. If you are entering an online legal studies program that has year-round admissions, talk to a financial aid officer about when the best time to apply is in order to receive maximum financial aid.
Is a legal studies degree online really as good as an on-campus degree?
As far as the quality of the degree and education goes? The answer is yes. Absolutely. Colleges don't even distinguish between online and on-campus degrees on their diplomas. However, the important thing to evaluate is whether or not earning your legal studies degree online is the right choice for you. Different people learn in different ways. Online learning isn't the best choice for everyone, just like on-campus learning isn't the best choice for everyone. Online learning has a lot of things going for it. It's flexible, it's convenient, you can attend online from anywhere. You can set the pace of the program according to your needs, in most cases. But, if you're uncertain about whether or not the format is right for you, there are plenty of options that allow you to take college courses for free (not for credit) that you could use to test the waters. Purdue offers a three-week trial that allows you to take three weeks of a course to see if the format suits your needs. You can even take this trial if you are looking at a different school, just to see if online learning agrees with you. So if you're unsure, there are plenty of ways to explore online learning that won't cost you any money.
What can I do with a legal studies degree?
There are many jobs available to somebody with legal training, even if they aren't a lawyer. Paralegal may be the most obvious option, but law enforcement, real estate, law librarian, and social worker are all good options, too (though becoming a law librarian or social worker may require you to pursue a graduate degree). Businesses also like to hire people with legal training who aren't lawyers. For example, having somebody in your human-resources department that has more extensive legal training than a business degree offers can be immensely helpful. Nonprofits, charities, and community organizations also often need people with an understanding of the legal system to advocate for clients or navigate complex legal bureaucracies in order to accomplish their goals. Additionally, a legal studies degree can lay a great foundation for a future law degree, if you do decide you want to become a lawyer.
How much can I make with a legal studies degree?
That mostly depends on what you decide to do with it. If your goal is to earn a graduate degree, then your career opportunities will expand along with your earning potential. But, in some cases, there are opportunities that will be available to you without a graduate degree that are also quite lucrative. Check out the short list of career options below for examples. The salaries listed are the median annual salaries for these professions, according to the Bureau of Labor Statistics.
Paralegal (bachelor's): $52,920
Human-Resources Manager (bachelor's+experience): $121,220
Legal Secretary (bachelor's): $48,980
Social Worker (master's in social work): $51,760
Lawyer (law degree): $126,930
GCD Staff
October 2021
Related:
This concludes our article on the top online legal studies degrees.