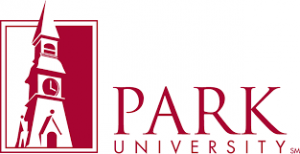 Degrees Offered at Park University
Park University appears in our ranking of the Top 50 Great College Deals: Master of Public Administration Online.
Park University currently offers eight associate degrees, 48 bachelor's degrees, eight master's degrees, nine undergraduate certificates, and 16 graduate certificates. The undergraduate degrees include traditional liberal arts programs, such as accounting, art history, biology, chemistry, early childhood and elementary education, economics, English, fine arts and history. Students can choose minors in unique areas such as global sustainability, homeland security, military studies, and peace journalism.
Undergraduate certificate programs include terrorism and homeland security, industrial and organizational psychology, global studies and geographical information systems. There is also a skilled helper program for pre-adults and adults, which is designed to enhance therapy, social work or life coaching careers by giving students the education and skills necessary for guidance counseling with youth, adolescents and adults experiencing social and psychological difficulties.
The graduate school at Park University offers master's degree programs in fields that include business administration, communication and leadership, public administration, education technology, educational leadership, healthcare administration, information systems, and social work.
Finally, there are several options for graduate certificates, such as nonprofit leadership, project management, music performance, leadership of international healthcare organizations, homeland security, global governance, global business and disaster, and emergency management.
Many of the business, technology-related, global studies-related, psychology and healthcare programs can also be completed completely online. Park University's online courses are accelerated eight-week courses with start times in January, March, June, August, and October.
Each of the university's two primary campuses, 40 satellite campuses, and the online campus offer a variety of these program options, making Park University flexible and accessible to a large number of students around the world.
About Park University
Park University is a four-year private liberal arts college near Kansas City, Missouri. It was founded in 1875 on the banks of the Missouri River in the town of Parkville. One of the oldest buildings on campus, Mackay Hall, was bu lit in 1866 by students who quarried the stone from the school's own land. The students earned their tuition by carrying the stone and building Mackay. It now has a clock tower that overlooks campus and acts as a symbol of Park University. The building has also been placed on the National Register of Historic Places.
The primary campus is housed on 700 acres. There is also a second campus in Gilbert, Arizona, in addition to an online campus and 40 satellite campuses throughout the United States. Across the two physical and the one online campus, there are currently over 16,500 enrolled students. The university's website states three core values from which they operate: academic excellence, inclusivity, and social responsibility. The Park University community also strives for accountability, civility, respect, excellence, global citizenship, inclusivity and integrity with a mission to "transform lives through accessible, student-centered, quality higher education."
Park also prides itself on its diversity and is currently enrolling 260 international students from 60 countries. A unique fact about Park University's commitment to diversity is that the university's first graduating class is the late 1870s included four women, which was almost unheard of at the time as most universities educated only men.
Military Times ranked Park University as the #4 private college for "Best Colleges 2018." It also awarded Park University four out of four stars for G.I. Bill gap coverage. The U.S. News and World Report has consistently ranked Park's online M.B.A. Program as among the top 150 programs nationwide. The publication also ranked Park University as the seventh most affordable private college and the first most affordable in the Midwest. AffordableCollegesOnline.org named Park as #2 for private colleges and #24 for "Most Affordable Online College". Finally, the university is a select member of the Air University—Associate's to Baccalaureate Cooperative (AU-ABC) program.
Park University Accreditation Details
Park University is accredited by the Higher Learning Commission. There are also several program-specific accreditations, including the following:
 Accreditation Council for Business Schools and Programs (ACBSP)
 State of Missouri Department of Elementary and Secondary Education
 Missouri State Board of Nursing
 Commission on Collegiate Nursing Education
 Council on Social Work Accreditation (CSWE)
Network of Schools of Public Policy, Affairs and Administration (NASPAA)
Park University's online courses, in addition to being accredited by the Higher Learning Commission, are also certified by Quality Matters.
Park University Application Requirements
Prospective undergraduate students seeking admission to Park University's online or on-campus programs need to complete an online application, application fee, proof of a high school diploma or GED and information about any previous colleges attended. Park University's undergraduate programs have two fall, two spring, and one summer start date. Application deadlines vary by program and desired start date.
All undergraduate students must have an unweighted high school GPA of 3.0 or above. ACT and SAT scores are used for course placement purposes. Applicants with a GPA below this number must rank in the upper 50% of their class and have an ACT composite score of at least 20 or SAT score of 1020. All applicants who qualify for the Missouri A-Plus Program are granted automatic admission. Prospective students applying to the nursing or education programs have additional requirements that must be met.
Graduate students should submit an online application, application fee, information about all previous colleges and institutions attended and the dates of issuance for any undergraduate diplomas earned.
Tuition and Financial Aid
Park University has eight different tuition rates, depending on program, campus and military status. The per credit hour tuition rates for 2018–2019 are as follows:
 Undergraduates attending the Parkville campus pay $415.
 Undergraduates attending the online, Gilbert and main campuses pay $399.
 Undergraduate members of the military pay $250.
 Undergraduate veterans pay $346.
 Graduate students attending the Parkville campus pay $560.
 Graduate students attending the online, Gilbert and main campuses pay $560.
 Graduate students who are members of the military pay $408.
 Graduate students who are veterans pay $495.
The university offers several merit-based scholarships to freshmen, transfer students, members of the military and students who meet criteria for program-specific scholarships. Other types of available financial aid include loans, work-study, and need-based grants. Admitted students seeking financial aid must complete the Free Application for Federal Student Aid (FAFSA) between October 1st and April 1st prior to the fall term. A separate application for scholarships must also be completed.
More information about Park University's range of degree programs can be found on the school's website.