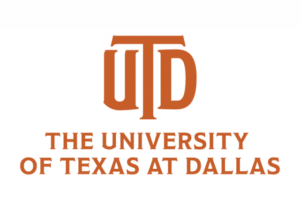 Degrees and Programs at the University of Texas-Dallas
The University of Texas at Dallas appears in our ranking of the Top 50 Best Colleges in Texas.
The list of academic programs at the University of Texas at Dallas is extensive. This article provides information on some of the most popular and innovative programs.
For instance, students who want to study accounting have three degree options and a number of options within those programs. The Bachelor of Science in Accounting requires 120 credit hours of coursework. There is a university core of 42 hours that provides "theories and analytical techniques" to apply to practice. The program has an international scope and includes a capstone.
Students may also choose the undergraduate Professional Program in Accounting that allows students to earn a bachelor's degree and a master's degree in five years. The program features a full-time internship and students may sit for the CPA during their last year of study.
The Master of Science in Accounting is an interdisciplinary 36 credit-hour program. It addresses the areas of corporate accounting, assurance, taxation, internal audit, government/non-profit accounting, and ERP/SAP systems. The program is available as a Flex program. Meaning classes are offered during select days, evenings or online. It is also available as a cohort program and takes two years to complete. There is, however, a Fast-Trak option that allows students to take six graduate credit hours during their senior year that can be applied to the master's program.
The Master of Science in Bioinformatics and Computational Biology is an interdisciplinary undergraduate degree that combines the fields of biology, computer science, mathematics, and statistics. It offers opportunities for collaboration with faculty in research. There are two tracks in the 36-credit-hour program. One is for students with backgrounds in science and engineering, and the other is for those with backgrounds in biological sciences. Both tracks have three groups of electives available to tailor the programs: computer science, statistics or biology. Students in this program select a track and then an electives group to meet their career needs.
There are four degree levels in criminology. The Bachelor of Arts in Criminology examines the "causes and consequences" of crime. It is a 120-credit-hour program that consists of the 42-hour core and 42 hours in the major plus electives. Students may also earn a minor in criminology that contains 18 credit-hours. The Master of Science in Criminology is an interdisciplinary program that contains 36 credit-hours. It is research-oriented and focuses on crime in urban settings. Students who wish to go on to a doctoral program are required to pursue the writing option, while students taking this program as a terminal degree do not. There is an Executive Master of Science in Justice, Administration and Leadership that requires a minimum of 30 credit-hours and a capstone. The Doctor of Philosophy in Criminology contains 75 credit-hours including independent study and dissertation research. It culminates in a qualifying exam.
Healthcare management is a popular field, and UTD has both an undergraduate and a graduate program in this discipline. The Bachelor of Science in Healthcare Management contains 120 credit-hours. There are 42 hours in the core and 65 in the major. Additionally, there are nine guided electives including a mandatory community engagement experience and thirteen free electives.
The Master of Science in Healthcare Leadership and Management requires the completion of 36 credit hours of study. Students must take a one-hour professional development course, 27 hours in the core and nine in electives. Concentrations available in the degree are healthcare informatics, healthcare internal auditing, healthcare operations, quality improvement, and supply chain management.
There are certificates in this area, as well, including the LEAN SIX SIGMA. Students may take four required courses to earn a "yellow belt" in this certificate or complete one course and a project to earn a "green belt" certificate.
There is also a Healthcare Information Technology certificate.
The University of Texas at Dallas offers six online degree programs including the MBA as well as a certificate program. There are many individual courses available to distance learners.
About the University of Texas at Dallas
This public research university was founded in 1961. It has experienced a rapid growth in research and is classified as an R1 Institution.
The school offers more than 140 academic programs through eight schools. There are also more than 50 research centers and institutes.
The university has acclaimed athletic teams, but it is globally recognized for its chess teams. The school even has a popular eSports team that is competitive.
There are about 20,000 undergraduates at the school. The US News and World Report ranks UTD as 147th of National Universities. Most classes have between 20 and 49 students, and the student-to-faculty ratio is 24:1.
University of Texas at Dallas Accreditation Details
Southern Association of Colleges and Schools, Commission on Colleges
Accrediting Board of Engineering and Technology
Project Management Institute/ Global Accreditation Center
Association for the Advancement of Collegiate Schools of Business
American Speech-Language-Hearing Association
American Chemical Society
National Association of Schools of Public Affairs and Administration
The University of Texas at Dallas Application Requirements
Students who apply as first-time freshmen should complete the ApplyTexas application online. There is a non-refundable application fee of $50. Applicants should also arrange for their high schools to send their official transcripts to UTD and the agency which administered the SAT or the ACT should send those official results as well.
Students applying to graduate programs should review the requisites for their departments as they vary. In general, graduate applicants should apply online and upload digital copies of their transcripts, degree certificates, required test scores, and other documentation. Once they are admitted, the school will require official documents. There is also a required graduate essay, resume and letter of recommendation as well as the $50 application fee.
Tuition and Financial Aid
There are two tuition rates for new undergraduate students at this school. The variable rate adjusts to changes in tuition. The guaranteed tuition rate locks in tuition for four years but is slightly higher.
The average undergraduate tuition for 15 hours is $7,321. Graduate tuition averages $6,202. Room and board average $11, 532 per year. While the estimated cost of attendance for a year of undergraduate study is $29,286, most students receive financial aid and the total declines to $10,036.
The first step in getting financial aid is completing the FAFSA form. In addition to federal grants and loans, Texas offers limited financial aid for higher education.
The university offers assistance in the form of scholarships such as the Academic Excellence program, the Eugene McDermott Scholarship and the National Merit Scholarship. There are departmental scholarships available as well, and these are listed on the department webpage.
Student loans and part-time jobs are also resources for paying for degree programs at the University of Texas at Dallas.