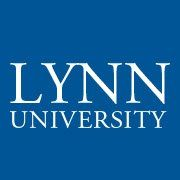 Degrees Offered at Lynn University
Lynn University appears in our ranking of the 15 Best Deals on MBA in Hospitality Management Online Programs.
Lynn University is both a junior college and a senior university. It offers associate and bachelor degree programs as well as options for graduate students and those seeking certificates. An Associate of Arts (AA) in Advertising, Social Media and Public Relations helps students learn about marketing on the web and using social media to reach customers. There is an AA in Behavioral Sciences that prepares students for working as teachers and other positions as they take psychology and social work classes. Students can earn associate degrees in fields such as elementary education and multimedia design too.
Bachelor of Science (BS), Bachelor of Arts (BA) and Bachelor of Fine Arts (BFA) programs are also available at Lynn University. The university's BFA in Visual Art and Design program includes graphic design classes and opportunities for students to work in the field and display their finished work. Unique to the university is a social entrepreneurship program that partnered with the Watson Institute. It includes courses that help students learn about giving back to others through business efforts. Psychology, multimedia journalism, human resource management, early childhood education, and criminal justice are other majors available for undergrads.
At the graduate level, students can enroll in a Master of Business Administration (MBA) with a focus on aviation management. This concentration is available online and on the Lynn campus. Students learn how to manage aviation operations and work in maintenance as well as control the finances of an organization. The MBA program includes a concentration in hospitality management for those who work in restaurants and conference centers and a concentration in human resource management. Sports management and media management are some of the other available concentrations for MBA students. Lynn University also offers performance programs for graduate students in piano and string instruments.
Some of the programs offered by Lynn University allow students to complete a certificate once they have a bachelor's degree or before/after they finish a graduate degree. In the web design technology certificate option, students focus on designing websites based on the needs of an individual client or group. The sports management certificate looks at how to manage the operations of a facility such as a sports complex or athletic training clinic. Students can earn other certificates in recruit flight training, marketing, private pilot, hospitality management, entrepreneurial management, and other fields too.
About Lynn University
Lynn University is a private university that was established in 1962 as Marymount College. Originally affiliated with the Religious of the Sacred Heart of Mary, it was a junior college for women. Donald E. Ross visited the campus to look at some of the books it had for sale and decided to work for the college and helped it bounce back from some financial problems. He helped it become the College of Boca Raton in 1974 and saw it gain senior university status in the 1980s. It became Lynn University in 1991 as a way to honor the Lynn Family who donated money to the university. Lynn developed a good reputation for its core curriculum that asks students to take classes in certain subjects and for a program that requires all students to have and use an iPad in their classes.
Lynn University Accreditation Details
Lynn students will have no problem getting financial aid because the university has the accreditation required to use the Free Application for Federal Student Aid (FAFSA). The Southern Association of Colleges and Schools (SACS) awarded Lynn that accreditation and also renewed its regional accreditation over the years. Students can enroll in programs that have accreditation too. That accreditation comes from the National Association of Schools of Music (NASM) and the International Assembly for Collegiate Business Education (IACBE). IACBE accreditation covers the university's undergraduate business programs and its MBA track.
Lynn University Application Requirements
Students applying to Lynn can tour the campus and view the requirements for the university's online programs to make sure that they choose the right major. Incoming freshmen need to apply to Lynn and include a personal statement on the application. They also need to include a resume that lists all the clubs they joined in high school, their interests and any volunteer work they did. Though Lynn gives high school graduates the option of sending in an ACT/SAT score, homeschooled students must provide an official score. The university also requires official transcripts from the student's schools and a letter of recommendation from either a high school teacher or guidance counselor.
Graduate students who apply to the university need to submit four different documents, including official transcripts from any colleges they attended and a resume that includes their current jobs or positions. They will add a personal statement to the application that explains why they want to attend Lynn and what they hope to study and why. Lynn also asks for a letter of recommendation from either a current or past teacher or employer. All the performance programs require that students audition as part of the application. In the university's counseling programs, there is an interview requirement.
Tuition and Financial Aid
Undergrads attending Lynn University pay $36,680 in tuition and another $2,250 in fees every year. If they choose to live on the Lynn campus, they pay an average of $12,370 for their room and board. The university offers a discount for students who pay their total costs in advance, but the size of the discount will vary based on when they pay. Online undergrads pay $100 in fees and $300 per credit hour for their classes. The cost of attendance for graduate students is $26,740 per year, which includes fees of $100 and a per credit hour rate of $700.
Financial aid is available from Lynn for students who agree to follow the Student Code of Conduct and also submit the FAFSA. A small number of students qualify for a presidential scholarship, but the university offers scholarships of other amounts too. It looks for financial aid opportunities that let students focus more on their classes and extracurriculars than on how they will pay for college. Financial aid packages can also include work-study, grants, and loans. The work-study program allows students to work in different jobs on and away from the campus. All students enrolling in the degree programs at Lynn University can get financial aid.