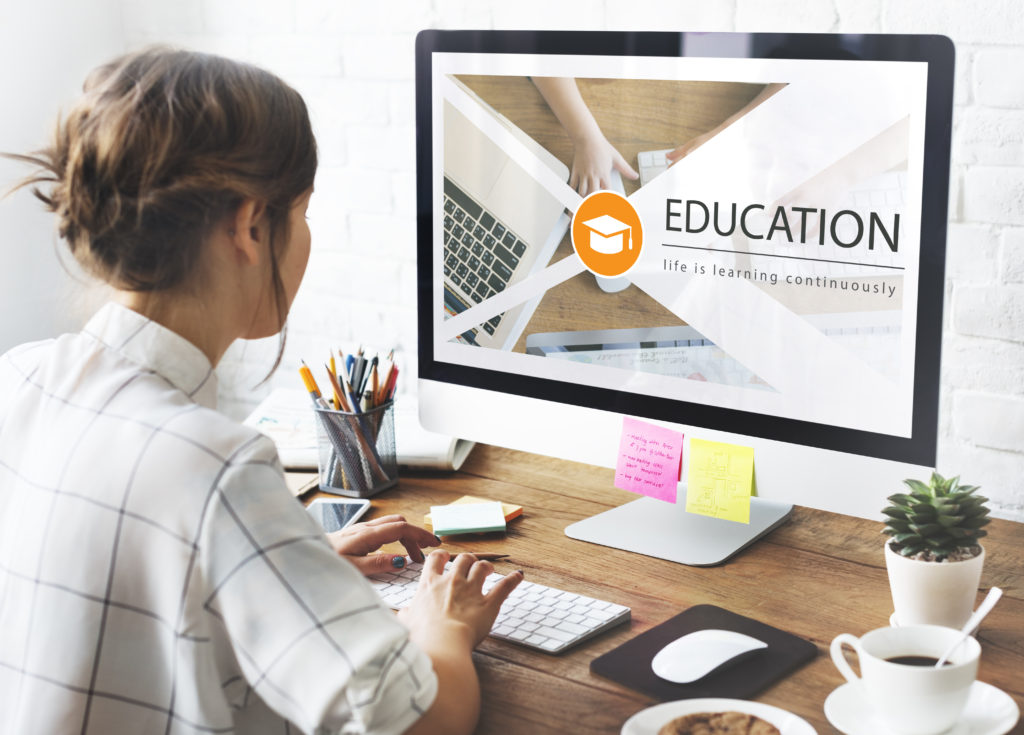 Finding the right scholarships to apply for can be overwhelming, especially for students who are attending online college and university programs. Scholarships for online students can be hard to find on one's own. The search can be time-consuming, and many people simply do not have that kind of time. That is why we have narrowed down the 30 top scholarships for online college students. Carefully consider each one and read through the details before you apply.
1. StudentCam
Every year, C-SPAN hosts a video documentary competition called StudentCam that lets students express their thoughts about their communities and the US at large. Students from grades 6 to 12 are asked to make a 5-6 minute video centered on the theme given. 2020's theme was "What's Your Vision in 2020? Explore the issue you most want presidential candidates to address during the campaign."
Prizes are awarded to 150 student documentaries and over 50 teacher advising, totaling more than $100,000 per year. Students are divided into middle and high school categories and must include a C-SPAN video clip that supports or refutes their concept. End credits or a work cited list have to be included at the conclusion of the video and can take the video over the 6-minute mark.
This opportunity is ripe for middle and high school students who want to explore scholarships for online college since it allows students to do everything digitally. Just make the video then submit it.
2. Merit Scholarship
Online college scholarships are available for students in need of financial assistance. The Alpha Kappa Alpha Educational Advancement Foundation (AKAEAF) offers the Merit Scholarship to undergraduates who can show that they have been active in the community.
Not only must students be involved in community service, but they must be currently enrolled in an accredited degree-seeking program and have a 3.0 ("B") GPA or higher. They must also be enrolled full-time as a sophomore or above. You can be in an online program as long as it is accredited, but you must show that you are actively involved in trying to better your community as you pursue your degree.
If you are in need of financial assistance but cannot demonstrate community involvement, there is a Financial Need Scholarship for those with a 2.5 ("C") GPA or higher and who are full-time enrolled as a sophomore or higher.
3. Christian College Scholarship Search Engine
Students who are planning to attend a Christian college can apply for a $2,500 scholarship drawing. Applicants must be enrolled for the first time as a full-time student at a Christian college, university, or Bible college. Schools must be accredited, and those that are registered with ABHE, CCCU, or NACCAP are automatically qualified for the drawing.
While you can request services from Christian Connector as often as you would like, you can only enter the scholarship drawing once. The drawing is based on random selection. The scholarship runs annually from June 1 through May 31.
4. Jane M Klausman Women in Business Scholarship
The Jane M Klausman Women in Business Scholarship is open to women of any age who are majoring in any business-related subject, ranging from Accounting to Human Resources Management. This is one of the online college scholarships that is open to strictly online students as well as those from the Zonta region.
Applications are posted in January each year and are due by August 15. All applications are presented to Zonta International Headquarters on October 15, and after that, the scholarship awards are announced. Funding comes from contributions to Zonta as well as the Klausman bequest.
5. Online Music Scholarships
Berklee Online offers Online Music Scholarships for online non-degree-seeking undergraduate students who are pursuing a career in music. Celebrity sponsors range from Gloria Estefan to Paul Simon, so you know these scholarships are truly for talented students.
Simply go to the website and click "Check Your Eligibility" to see if you qualify for this scholarship. You must apply by the end of the fifth week in any given term and hold a GPA of 3.7 or higher. Also, you cannot have any previous Berklee Online Celebrity Online Scholarship awards.
6. GEICO Pathway to Completion Bachelor's Degree Scholarship
Another one of the scholarships for online colleges is the GEIO Pathway to Completion Bachelor's Degree Scholarship. GEICO gives $1,500 to two Phi Theta Kappa Scholarship Application students each year.
Students who want to apply must hold a significant leadership position in their community or at their college. There is a preference given to students who hold office in the chapter, regional, or international Phi Theta Kappa office. Students who apply must be enrolled at least part-time for the following fall semester at their four-year college or university.
7. Re-entry Woman Scholarship
Each year, the Poway Peñasquitos Branch of the American Association of University Women offers three $2,000 Re-entry Woman Scholarships. This is one of the scholarships for online college students who have been enrolled in a community college or bachelor's degree program at a four-year institution. Applicants must, of course, be women and be engaged in leadership activities in their communities.
This scholarship is open to students who have completed at least 20 credit hours, not including physical education or any remedial courses. Students have to live or attend school in North San Diego County. This does include the city of San Diego itself. Students who apply should be non-traditional students of 23 years of age or older who have experienced challenges in school and life that have kept them from taking a traditional four-year college path.
8. Penn State Undergraduate Scholarships
Penn State has a number of scholarships for online college students available. These World Campus students must be enrolled in an undergraduate degree program and have submitted their FAFSA information for the upcoming school year.
Penn State also offers the Fannie Lou Hamer – W.E.B. Du Bois Scholarship, the Alpha Sigma Lambda Adult Student Foundation Scholarship, several LGBTQ+ Scholarships, and multiple Penn State Libraries Scholarships.
9. Undergraduate Distance Learning Degrees Academic Scholarships
Distance learners are invited to apply for a $500 scholarship from Study.com. In order to submit, students must be a US citizen or permanent resident, be enrolled in an accredited college or university for the next school year, and must submit their application by April 1, 2021.
Graduating high school students who plan to attend college the following fall are also able to apply for this scholarship. All students must be needing to complete 30 semester credit hours or 45 quarter hours in order to qualify. Students in any degree program are welcome to apply so long as they are enrolled in a distance learning program.
10. American Foundation for the Blind (AFB) Scholarships
The American Foundation for the Blind (AFB) and American Council of the Blind (ACB) have come together to fund the AFB Scholarships available to legally blind students. These scholarships range from $2,000 to $7,500 and are awarded on an annual basis.
Candidates must be full-time students with a 3.0 GPA or higher and are actively involved with their communities. Every student must register for an ACB account before submitting an application for an ABF Scholarship. Candidates can be studying in any field. Previous scholars have studied in fields like music and computer sciences.
11. AFCEA War Veterans Scholarships
War veterans are welcome to apply for the AFCEA War Veterans Scholarships. This is a merit-based scholarship awarded in the amount of $2,500 to applicants who are on active duty in the United States uniformed military services or who have been honorably discharged. This does include National Guard personnel and Reservists.
Anyone who has been deployed in Overseas Contingency Operations (such as Operation Iraqi Freedom) is able to apply. They have to be currently enrolled in undergraduate classes at least part-time, in an eligible STEM major degree program. The college or university must be accredited, and a 3.0 GPA or higher is required. This scholarship is geared at war veterans who are hoping to teach under the STEM umbrella in a US elementary, middle, or high school.
12. "AYPO Real Estate: What the Tech?!" $1000 Award Scholarship
At Your Pace Online wants to give back to students who are making a difference in the technological world. The AYPO Real Estate "What the Tech?!" $1,000 Award Scholarship is open to traditional students as well as those in distance learning programs and vocational schools. To qualify for this award, students must submit a 500-word maximum essay answering a question.  An example of a past questions is, "How has technology impacted your learning environment?"
The essay can be done in written or video format and must be sent to the email listed on the website. Applications must be received by May 1, and winners are announced on May 8.
13. Niganawenimaanaanig Program
"We take care of them" is the whole point of this program, as this is what the word "niganawenimaanaanig" means in Ojibwe. The Niganawenimaanaanig Program is a nursing program for American Indian and Indigenous students who want to further their likelihood of graduating from the Bemidji State University Department of Nursing. The program provides grants and scholarships to students who demonstrate financial need. They can even get funding for laptops and uniforms when they apply.
Applicants must include a one-page essay on why they would be an excellent fit for this program and what they plan to do with their nursing degree. If a student earns a C or lower in any course, they will be required to attend tutoring sessions. Also, students will be encouraged to learn more about their culture in this program.
14. The Foundation for Blended and Online Learning Student Scholarship Program
Students are welcome to apply for The Foundation for Blended and Online Learning Student Scholarship Program every year. It caters to students who undergo blended or online learning in order to gain their bachelor's degrees.
This is a highly competitive scholarship. In 2017 alone, there were over 1000 applicants, and from that pool, only 30 were chosen as recipients. Scholarships are accepted for 6-8 weeks between December and February. Evaluation criteria emphasize the depth of online learning the student is engaged in.
15. Capella Progress Reward — $20,000 Doctoral Scholarship
Capella offers the Capella Progress Reward — $20,000 Doctoral Scholarship for students of Capella University who are pursuing their doctoral degrees. You must be a new student or a student who is reapplying to Capella University. Students have to be in the GuidedPath program in order to qualify as of May, June, or July.
Also, students have to pass their first course on their first attempt in order to qualify for this scholarship. There is a fee waiver code available on the website, so you do not have to pay a fee to submit. You must be going for your DNP, DNP Preparatory, Doctor of Business Administration, Doctor of Education, Doctor of Information Technology, Ph.D. in Education, or Ph.D. in Psychology.
16. The National CCAA Scholarship
College-bound seniors and those transferring from a 2-year community college are invited to apply for the National CCAA Scholarship. The schools they are going into must be registered members of the National CCAA. Two students will be chosen from each US region.
The award is a one-time $1,000 scholarship, which will be given to 16 randomly-drawn applicants representing each US region. Those who are not in schools registered as members of the National CCAA cannot apply.
17. Dell Scholars
Dell Scholarships are designed to support students as they pursue their degrees. Every year, 500 scholars are selected throughout the United States to receive a $20,000 scholarship. They also receive multi-faceted support that is personalized just for their unique needs. A laptop with a 4-year warranty gets included, as does an annual $500 in Chegg credits for textbooks and supplies. Students and their families also gain access to a ton of helpful resources from the Scholars Resource Network.
To qualify, students must have participated in a college readiness program during grades 11 or 12 in high school. They must also be on track to graduate in their academic year, show a need for financial assistance, be eligible for the Pell Grant within their first year of college, hold a 2.4 GPA minimum, and plan to enroll full-time at an accredited college or university that coming fall. Dell is looking for the most ambitious students who need financial assistance to get them through four years of a bachelor's degree.
18. eQuality Scholarship Collaborative
The eQuality Scholarship Collaborative is geared toward California's LGBTQ+ students who need assistance getting through college. They must live in northern or central California be enrolled in an accredited ADN or BSN RN program or a graduate degree in a health-related field in a California-based graduate program.
Each scholar gets a $6,000 scholarship to apply to their tuition and books.
19. Minority Teacher Education Scholars (MTES) Program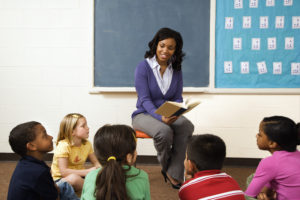 The Minority Teacher Education Scholars (MTES) Program is offering this performance-based scholarship for those in Florida institutions of higher education. The application deadline for the fall is on July 1 and, for the spring semester, November 30. Students must be residents of Florida and either permanent residents or citizens of the United States. They cannot have already earned more than 18 credit hours and have to be classified as a minority.
Naturally, anyone applying must be entering into or already in a teaching program in the state of Florida. Recipients will automatically be reconsidered for the following term's scholarship, so you will not need to reapply if you get it the first time. It can be received for up to three years if a student is going full-time.
20. AFCEA STEM Major Scholarships
Students planning on a STEM category major might want to consider one of the AFCEA's Stem Major Scholarships. The deadline every year is May 31, and there are four different scholarships available.
The STEM Major Scholarship gives students $2,500 while the Undergraduate Diversity Scholarship is worth $3,000. The Cyber Security Scholarship is awarded in the amount of $5,000, and the Student Member Scholarship is worth $2,500. One application is available that covers all four scholarships. Undergrads must be sophomores or juniors enrolled full-time at a four-year college or university.
21. Get Educated Online College Scholarship Program
There is a Get Educated Online College Scholarship Program available for students engaged in online learning programs. Any student attending an accredited online university based in the US can apply for this $1,000 scholarship.
Students must have a GPA of 3.0 or higher and submit a 500-word essay themed upon "What an Online College Degree Means to Me." A college transcript and copy of a current FAFSA must be submitted along with the application and essay. There are biannual deadlines of October 15 and March 15.
22. Middle America Scholarship
The Middle America Scholarship is available for students whose Expected Family Contributions (EFCs) on their FAFSAs are under $18,000. Up to $5,345 is stackable with other Liberty aids, expect for athletic scholarships, DGIA, and CE.
Students must be new resident undergraduate students enrolled full-time in a degree-seeking program. They can be from anywhere in the US but must be a permanent resident or natural citizen. A financial check-in must be completed by May 31 of each year in order to qualify.
23. National WWII Museum Annual High School Student Essay Contest
The annual High School Student Essay Contest is open to all high school students in the US, US territories, or on US military bases. Essays of 1,000 words or less can be entered to win a maximum of $1,000 for first place. The three winning essays will be posted on The National WWII Museum's website.
Essays will be due in December, and winners get announced in March.Only the first 500 properly formatted essays will be accepted into the contest.
24. National University Scholarship Programs
The National University Scholarship Programs are available for students who are completing programs at community colleges located in Nevada or California and intend to transfer to National University. These scholarships go up to $5,000 and waive a student's admission fee to their selected institution.
Students must be enrolling for the first time at the university and have an incoming GPA of 2.0 or higher. They must have at least 30 credit hours from their community colleges and complete their final credit hours within 24 months of applying for the program.
25. Optimal Undergraduate Scholarship
The Optimal Undergraduate Scholarship is geared toward students who show need of financial assistance. This $5,000 scholarship is for undergraduates enrolled at public or private institutions and who are currently working on completing their certificate programs, diplomas, or degrees at either a two- or four-year college level.
Applicants have to be 16 years old or older to enter. Two 300-500 word essays are required to be answered along with the rest of the application.
26. The Ron Brown Scholar Program
The Ron Brown Scholar Program is funded by The Ron Brown Scholar Fund, a 501(c)3 public charity focused on providing outstanding African-American students with financial assistance. If accepted, a scholar can get up to $40,000 ($10,000 per year for four years) to help cover tuition and books. They also gain access to mentorship and other helpful resources.
27. SHRM Undergraduate Scholarships
Students can apply for SHRM Undergraduate Scholarships if they are in a degree-seeking undergraduate program. 30 scholarships are available in the amount of $2,500 each.
Students must already be SHRM members, be enrolled at an accredited college or university, be in an HR-related program, and have a minimum GPA of 3.0. A passion for HR must be clearly demonstrated on the application.
28. Unigo $10K Scholarship
The Unigo $10K Scholarship gives a student who is 13 years old or older the chance to win a $10,000 scholarship. They must be enrolled in an accredited college or university and must answer the question "Imagine a historical figure is brought back to life. Who is it? What's their favorite mobile app?" There is a deadline of December 31st. All essays must be 250 words or less.
29. Sage Scholarship at WGU
The Sage Scholarship at WGU offers students at Western Governors University up t $2500 to put toward their bachelor's or master's degree program. The deadline is June 30th, and there are over 15 scholarships that will be awarded. And admissions application, as well as a general one, must be completed, and applications must be sent through the scholarship portal on their website.
30. Rosewood Family Scholarship
The Rosewood Family Scholarship offers students who are direct descendants of the Rosewood families affected by the events of January 1923 the opportunity to get some assistance. Applications are due by April 1 each year, and accurate genealogical records must be submitted as part of the application. Students must be working on their first bachelor's degrees at accredited universities or colleges.
As you can see, there are plenty of scholarships for online students. There are more than just these scholarships out there, and you can find more that will cater directly to your degree path. However, these 30 accept a broad array of traditional and distance-learning students and have deadlines that fall throughout the year.
Related Rankings: