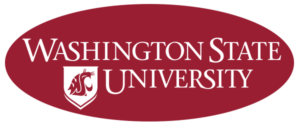 Degrees and Programs Available at Washington State University
Washington State University appears in our ranking of the 15 Best Deals on MBA in Hospitality Management Online Programs.
Washington State University offers majors and degree programs for students of all types and now offers a dual enrollment option for high school students. Called WSU Running Start, this is a program available from the university for students enrolled in high schools in Whitman County and other parts of the state. Students need to have permission from a guidance counselor and a grade point average of 3.5 or higher. Those with a higher standardized test score can enroll with a lower GPA. The university will waive some costs for those who take up to 15 credit hours of classes.
Undergrads can choose from programs that let them take classes on one of the university's five campuses or through the online campus. The university offers a plan that lets students explore all of the majors and choose one based on their interests. Through the anthropology program, majors learn how to do social science research as they study groups and cultures. Hospitality business management majors have the choice of taking all their classes online, including Introduction to Industry Experience, Hospitality Leadership and Organizational Behavior, Hospitality Systems and Personnel and Human Resource Management. Undergrads can choose from business, education, science and music programs available from the university too.
With more than 70 programs designed for graduate students available across all campuses, the university can help older students get the training and experience that they need too. The Master of Public Affairs (MPA) program is just one of their options. It includes courses such as Research Methods in Political Science and Criminal Justice, Seminar in Public Policy and Seminar in Normative Theory and features concentrations that include public administration, environmental policy and justice studies.
In the Master of Arts (MA) in Music program, students take classes on the Pullman campus and can start in the spring or fall. Majors need to audition for this program, which also helps them receive scholarships from the university. An MA in Interior Design is also available and includes courses in both construction and design. Students with a bachelor's degree from Washington State University in interior design can earn their degrees in one year, but it takes other students up to three years to complete the program. Graduate students can choose from other majors such as horticulture, food science, education, computer science and mechanical engineering at Washington State University.
About Washington State University
Washington State University is a public university that uses the names WSU and Washington State as well as Wazzuu. Along with the University of Washington, WSU is one of the two largest schools in the state. The university opened in 1890 as an experimental station near Puyallup and became the State College of Washington in 1905. It would retain this name until 1959, which was when it became WSU. WSU ranks as one of the top 400 colleges in the world by U.S. News and World Report and ARWU, both of which rank it within the top 175 of the best colleges in America. In addition to the main campus in Pullman, WSU offers classes in several other cities and operates WSU Global to meet the needs of online students. More than 30,000 students attend WSU each year, including more than 20,000 on the Pullman campus.
Washington State University Accreditation Details
Students applying to WSU can submit the FAFSA at the same time and get some help paying their future costs. The university's students can use that form because it has regional accreditation from the Northwest Commission on Colleges and Universities (NWCCU). This is also why students can sign up for the Running Start program and transfer the credits they earn to a WSU branch or another university. The dietetics, psychology, music and nursing programs are some of those offered by WSU that have program accreditation.
Washington State University Application Requirements
The undergraduate application at WSU opens every year at the beginning of August. Students can complete both the Washington Application for Student Financial Aid (WASFA) and the FAFSA at the beginning of October to get financial aid. They will also need to submit the housing application in October to get on-campus housing and put down a $200 deposit. High school graduates receive assured admission if they have a GPA of 2.5 or higher and rank in the top 10 percent of their classes. WSU requires a high school transcript, standardized test score and a completed application for all prospective undergrads.
Prospective WSU graduate students need to apply and pay their application fees. The application asks which program they want to study and will then show them all the requirements they need to meet. Most programs require college transcripts that show the student finished an undergraduate degree and the GPA that the applicant earned. They may need to submit letters of recommendation from academic references and professionals who are familiar with their past work. Some WSU graduate programs require a personal essay, statement of purpose or a goals statement as well as a resume and test score.
Tuition and Financial Aid
Washington residents pay $10,510 for full-time enrollment in a WSU undergraduate program. Nonresidents pay $25,088 each year for full-time enrollment. Undergrads pay $1,330 in fees each year and an estimated $960 for their textbooks. Students pay different rates for their room and board that start at $6,822 for a double room and climb to $4,760 for one of the university's apartments. They also pay an average of $4,760 each year for a meal plan. WSU offers financial aid packages for undergrads that include scholarships and grants from the university and loans and grants from the government.
Graduate students pay $6,025 to take more than nine credits as a resident and $12,903 if they are not from Washington. This does not include the $522 they pay in annual fees or their room and board costs. Through WSU Global, graduate students can pay as little as $595 per credit hour no matter where they live. Full-time online graduate students pay $5,954 each semester for their tuition and fees. Financial aid in the form of assistantships, loans and grants are available for grad students who complete the FAFSA. Washington State University encourages students to look at all the potential financial aid that they can get before they apply to its degree programs.