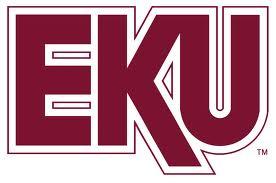 Degree Programs Available at Eastern Kentucky University
Eastern Kentucky University appears in our ranking of the Top 50 Great College Deals: Master of Public Administration Online.
When students apply to Eastern Kentucky University, they need to decide which program they want to study from the options available for undergrads and graduate students. The university offers 10 associate degree programs, including a veterans studies major designed for military students making the transition to civilian life. A paralegal studies program helps students train to work as paralegals and law assistants, and the emergency medical care program can help students become paramedics. The university also offers associate programs in general studies, Appalachian studies and engineering technology management.
At the bachelor's level, students can choose from more than than 60 majors. Eastern Kentucky University offers the state's only animal studies programs, which is also one of the only programs of its type in the nation. It trains students on working in different positions with animals, including equine trainers and zookeepers. Students who major in chemistry can earn a Bachelor of Science and do some research work that can help them in graduate school. Other majors available for undergrads at Eastern Kentucky University include environmental health science, fire, arson and explosion investigation, management, marketing, history, and recreation and park administration.
The university now offers 40 graduate and doctoral programs too. Students can earn a Master of Science in Park and Recreation Management, which requires internships and other fieldwork that help students learn how to manage and run parks and similar facilities. The university's Safety, Security and Emergency Management program focuses on what professionals do to prevent emergency situations and what they do in the middle of an emergency. Students in the clinical mental health counseling program will also do practicums and internships to ensure that they understand what their future patients will need. Eastern Kentucky University offers other graduate and doctoral programs in fields such as history, athletic training, public health, psychology, chemistry and school counseling.
More than 20 degree programs are also available from Eastern Kentucky University online. It offers a sport management program that helps students understand the fundamentals of running a sports organization and a social work program that includes practical training for future social workers. The university offers a Bachelor of Science in Nursing (BSN) that accepts students who already completed an associate degree and did some clinical work. Emergency medical care, occupational therapy, and public administration are some of the other programs available online.
About Eastern Kentucky University
Eastern Kentucky University is a large university that has several campuses in the eastern region of the state. Established in 1874 as Central University, it opened in Richmond that same year. When the university merged with Centre College, it became the Eastern Kentucky State Normal School No. 1, which opened in 1906. This new school would emphasize education programs and slowly introduce new programs, which led to it becoming the Eastern Kentucky State Normal School and Teachers College and then Eastern Kentucky State Teachers College.
As EKU, the university earned the right to offer even more degree programs, which led to the introduction of its first doctoral program. The university also added a number of online courses and programs that let students earn their degrees over the web. U.S. News and World Report ranks EKU as one of the best schools in the south and for having some of the best online bachelor's and graduate programs.
Eastern Kentucky University Accreditation Details
EKU has program accreditation for some of its degree programs and institutional accreditation. Its institutional accreditation comes from the Southern Association of Colleges and Schools (SACS) and allows EKU students to get credit for the work they did in school and to take credits away from the university. The various programs available at EKU that have accreditation include occupational therapy, dietetics, public health, and nursing. EKU also has accreditation from the Accrediting Council for Continuing Education and Training (ACCET), which applies to all the university's degree programs designed for adult learners.
Eastern Kentucky University Application Requirements
Students receive guaranteed acceptance to EKU if they have a score of 18-19 on the ACT of 480-490 on the math and reading sections of the SAT and a high school GPA of at least 2.5. To apply to EKU, a student will submit the online application and pay a $35 application fee. The university asks for an official transcript that shows the last six semesters of classes taken and an official test score. Any student who has more than 23 credits will need to apply as a transfer student and submit transcripts from those schools too.
Grad students applying to EKU have until the first of August to apply for the fall semester. The university asks that they pay a fee of $35 when they submit the application and that they submit a score from the GRE, GMAT or MAT. EKU also requires two letters of recommendation and an official undergraduate transcript. Students who earned their degrees from Eastern Kentucky do not need to submit their transcripts.
Tuition and Financial Aid
Full-time Kentucky residents pay $4,498 each semester to attend EKU. Nonresidents pay $9,387 per semester. The university charges part-time undergrads $375 per credit hour if they are Kentucky residents and $783 per credit hour if they are nonresidents. Students enrolled in online programs pay $409 per credit hour, but those in the nursing program pay $460 per credit hour. Residential students also face fees for their room and board. The cost for grad students starts at $455 per credit hour for residents and rises to $780 per credit hour for nonresidents. Students pay up to $610 per credit hour in the university's doctoral programs.
EKU designs financial aid packages to meet the unique need of each incoming student. To get that aid, a student will need to use the EKU code on the FAFSA and submit the form when they apply to the university. Residential students qualify for on-campus employment through the work-study program, but they can also get loans and grants. Graduate students have access to loans from the government as well as private loans. Incoming undergrads with a GPA of 2.4 qualify for a $2,000 annual scholarship. This program increases the funds up to $16,000 a year for students with a higher GPA. All the scholarships and other financial aid packages awarded by Eastern Kentucky University are renewable each year for students enrolled in one of its degree programs.