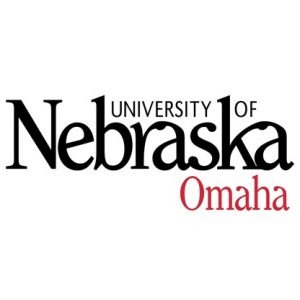 Degrees Offered at The University of Nebraska at Omaha
The University of Nebraska at Omaha appears in our ranking of the Top 50 Great College Deals: Master of Public Administration Online.
The University of Nebraska at Omaha (UNO) offers more than 200 degree programs spread throughout six divisions including the Colleges of Arts and Sciences, Business Administration, Education, and Communication, Fine Arts and Media. Many individual courses are offered online along with eight graduate and eight undergraduate entire degrees. The Bachelor of Multidisciplinary Studies is one such program. This is a flexible program that is designed for nontraditional students over the age of 21. In this program, students can take 30 credit hours in an area of concentration and 12 hours in two secondary fields or take 15 hours in three areas of emphasis. Online concentration areas include aviation studies, information technology, political science, and geography among others.
The College of Information Science and Technology has grown significantly over recent years and now includes 11 degrees in areas like bioinformatics, cybersecurity, and information technology. The Bachelor of Science in IT Innovation is an unrivaled program that combines computer science, business, and an area of emphasis. All students take a 48-hour IT core including IT Ethics, Product Design, and Intro to Computer Science I and II. The 33-hour emphasis courses can be taken from any college on campus so students can tailor their degree to specific career goals. Students complete the program by planning and building a prototype of an original IT product in a 2-semester capstone.
The College of Public Affairs and Community Service also offers many popular degrees including the Master of Public Administration. This program consists of 39 credit hours, and all students first complete core classes including Analysis and Decision-Making, Foundations of Public Service, and Public and Nonprofit Budgeting. In addition, the remaining 15 hours include electives and concentration courses in areas like Emergency Management, Local Government, and Public Policy. This program concludes with a capstone and can be completed online or on campus.
About The University of Nebraska at Omaha
Opening in 1908, The University of Nebraska at Omaha began as a Christian-based school with most of the early faculty members from the nearby Presbyterian Theological Seminary. In 1930, the school dropped its religious ties and became a public university, moving from North Omaha to its present-day location in the central part of the city.
Currently, UNO has a total enrollment of around 15,000 students and is expected to grow an additional 25% by 2020. All students have the opportunity to take part in experiential learning programs with at least 80% of its graduates completing an internship, practicum, or service-learning position before graduation. As the school grows, it is gaining recognition for excellence in a variety of fields. For example, the U.S. News and World Report has featured UNO's graduate public affairs program as the 28th best in the nation, ranking #6 in Public Financing and Budgeting, #11 in nonprofit management, and #15 in Local Government Management.
The University of Nebraska at Omaha Accreditation Details
The Higher Learning Commission (HLC) is the regional accreditation body responsible for evaluating colleges and universities in Nebraska and 18 other states in the region. Utilizing self-reporting, peer evaluations, and other monitoring methods, the HLC regularly judges each school against a variety of criteria ranging from the quality of education and faculty expertise to the management of funds and organizational structure. UNO first met all standards for accreditation in 1939 and most recently had this reaffirmed in 2018. There are other professional associations that review specific programs within a school to ensure that students are adequately trained in a particular industry before graduation. At The University of Nebraska at Omaha, the following are some areas of study that have received this specialized certification.
Business and accounting – Association to Advance Collegiate Schools of Business
Counseling – Council for Accreditation of Counseling and Related Educational Programs
Public administration – Network of Schools of Public Policy, Affairs and Administration
Education – National Council for Accreditation of Teacher Education
The University of Nebraska at Omaha Application Requirements
Prospective freshman undergraduates to UNO need to fill out an application online, submit official transcripts and ACT or SAT scores and pay the $45 application fee. To qualify for admission, first-year students need to graduate in the top half of their high school graduating class and have a composite score of at least 20 on the ACT or 1030 on the SAT. Transfer students must submit high school and college transcripts but only need to send ACT or SAT scores if they have fewer than 24 transferable credits.
For graduate admission, all applicants must complete the Application for Graduate Admission on UNO's admission portal and send transcripts documenting completion of a bachelor's degree with a GPA of at least 3.0. In addition, at least one letter of recommendation, personal statement, and $45 fee need to accompany the application. Additional requirements vary depending on the degree program and may include GRE, MAT, or GMAT scores, work experience, a portfolio, or an interview. Applicants who do not meet GPA or standardized test cutoffs for graduate or undergraduate study are still welcome to apply and may receive provisional admission.
Tuition and Financial Aid
At The University of Nebraska at Omaha, tuition rates depend on residency status and degree program. The undergraduate in-state rate ranges from $223.25 to $289 per credit hour with rates increasing to between $600 and $836.50 for out-of-state students. For graduate school, Nebraska residents can expect to pay $330 on average with non-residents paying around $850 per credit hour. The Metropolitan Advantage Program and Midwest Student Exchange Program offer discounted tuition at 1.5 times resident rates to out-of-state students from 11 nearby Iowa counties and nine participating states. Online instate tuition is $280 for undergraduate classes and about $350 for the graduate level with out-of-state rates ranging from $365 to $650 for undergrad and $420 to $600 for graduate courses.
All students are encouraged to submit a FAFSA and visit with financial aid advisers to determine all available sources of funding including scholarships, grants, and loans. The University of Nebraska at Omaha offers merit and need-based scholarships like the Goodrich scholarship for undergraduates and the thesis and dissertation awards for graduates as well as assistantship and fellowship opportunities.