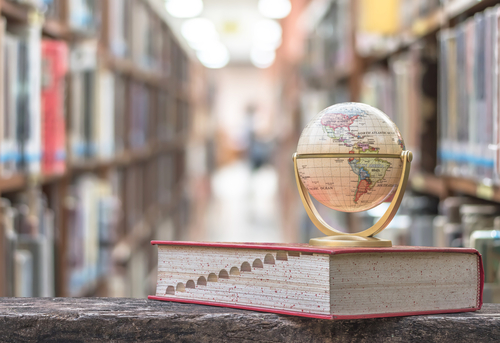 For thousands of students each year, a semester spent studying abroad becomes the highlight of a college career. Of course, it can also be one of the most expensive parts of the four years spent at university. According to Business Insider, the average student spends a whopping $31,000 to study overseas for a single semester! No wonder there are so many companies organizing expensive pre-arranged study abroad packages.
Because we believe the experience of studying abroad should be available to anyone with any budget, we looked at the most popular destinations for college students to try and figure out just how it could be done without spending tens of thousands of dollars. We found that by avoiding organized programs and enrolling directly into a university abroad, students can potentially save thousands of dollars!
Why Choose to Enroll Directly?
An organized study abroad program comes with a lot of benefits: you are enrolled in an English-language course with other English-speaking students, and logistics like housing and flights are taken care of well in advance. Of course, these programs come with a few negatives too: you spend more time with students from your own country than you do with the local population, you usually stay in personality-less dorm rooms, and one easy payment might take care of everything, but that payment is huge. By directly enrolling in a university, you control everything, from the university and city, to your living arrangements, to just how much you want to interact with and experience the locals. Plus, it's way cheaper.
Methodology
We started by looking at websites like Business Insider and Value Penguin to see which countries are the most popular among American students looking to study abroad. Then we referenced Top Universities, Value Penguin, and Go Overseas to research the average costs of studying and living in each country. We narrowed down our list based on factors such as affordability, university selection, and the general quality of life in each country.
The prices listed are all in U.S. Dollars, and reflect the average amounts a student would spend on tuition, accommodation, and basic living costs for the course of one semester. Since actual cost would vary wildly from student to student, our numbers reflect those of a student who would live frugally and budget well, so students interested in things like side travel should budget accordingly. Finally, it's important to note that our numbers are based on direct enrollment, and do not include application fees, program fees, course-related fees, or spending/travel money.
Malaysia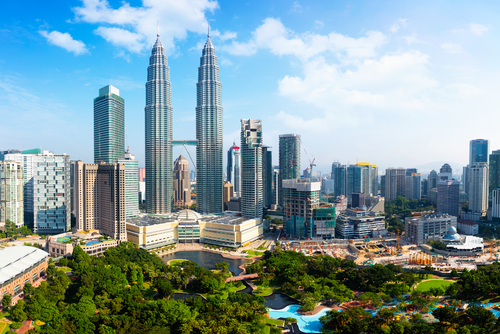 ~ $4,000 per semester
More and more students have been enrolling in Malaysian universities to earn the same degrees as they would in America or the U.K., but for less than one-third of the cost. Such affordability extends to students looking to study abroad for a semester, too, as the average cost of tuition at a Malaysian university is roughly $2,000 per semester. Living comfortably comes at even less of a cost, even in the capital city of Kuala Lumpur, where students can easily get by on about $2,000 in living costs. Interestingly, Malaysia is also home to campuses of some of the top international universities in the world, and more and more students are figuring out that they can earn a degree from University of Nottingham or Monash University for much, much less by studying in Malaysia rather than the U.K. or Australia, respectively.
Taiwan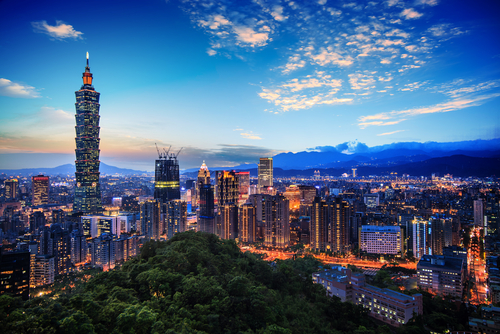 ~$4,000 per semester
Taiwan is a fascinating and modern country with an average study abroad cost that is a great deal for American college students. Students can enroll directly at National Taiwan University, the country's foremost institution, and pay just $3,180-$3,900 per YEAR depending upon the course of study. That's a great deal to study abroad, especially since the country enjoys relatively low living costs — expect about $2,500 per year for living expenses. If you're interested in Asia, but are worried about the language barrier, you will be glad to learn that National Taiwan University offers well over 100 classes in English.
Mexico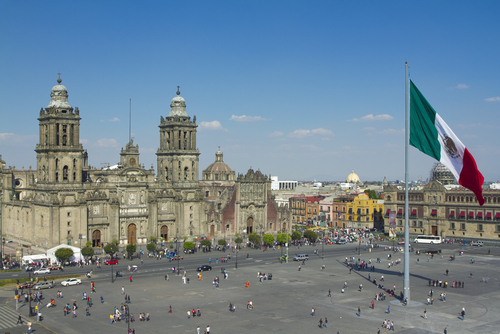 ~ $4,500 per semester
Though the number of American students choosing to study in Mexico has declined in recent years, our neighbor to the South remains a great option for a semester abroad. As in the United States, private universities in Mexico tend to charge more than those run by the state, but you can expect to spend about $2,500 per semester. Living costs in Mexico are relatively low, even in the capital Mexico City, and students can get by well on around $500 per month. Currently, students who speak Spanish are those who will have the easiest time saving money by avoiding an expensive program, though the country's universities are offering more and more English language classes in an attempt to attract more international students.
Argentina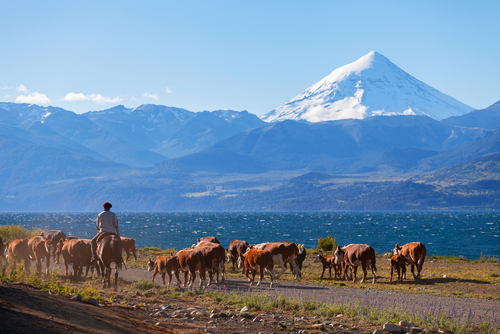 ~ $5,000 per semester
Students studying Spanish often search for Spanish-speaking countries in which to study abroad, and Argentina just happens to be a great option, especially for those who love to explore or take part in outdoor adventures in their free time. Students enrolling directly in an Argentinian university will find that the country's state schools are usually free for tuition, while private universities average about $5,000 per year. An apartment anywhere in the country is likely to set you back about $350 per month, while additional living costs will come out to around $2,500 for the semester. To save some money, consider cities like Rosario, Salta, or Mendoza, each of which has a good university that is less selective than that of Buenos Aires — not to mention a much lower cost of living.
China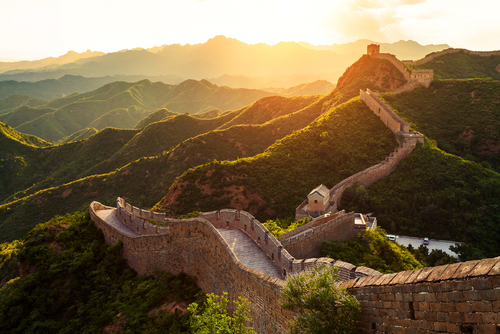 ~ $5,000 per semester
Tuition costs and the cost of living are both pretty low in China, making the country yet another popular study abroad destination in Asia. While organized programs will charge you anywhere from $5,000 to $12,000, depending upon where in China you want to study, there is a lot of opportunity to save money by enrolling directly in one of the country's main universities. Per semester tuition averages about $2,000. Add to this number about $3,000 in accommodation and living costs, and China becomes a pretty appealing destination for an affordable study abroad experience.
Poland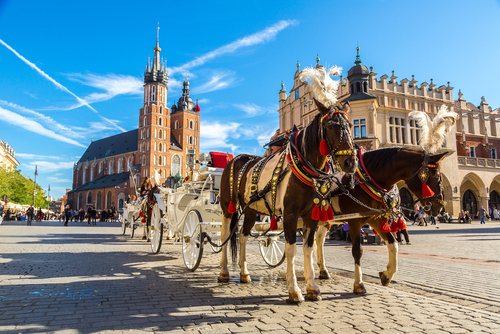 ~ $6,000 per semester
Eastern Europe has long attracted people looking for value, and students studying abroad are no exception. In Poland, English-speaking international students can usually join an English-taught program in country for anywhere between $1,000 and $1,600 per semester. The cost becomes even more affordable for those who happen to speak Polish and can apply with the same entrance exams as Polish students. Warsaw, Poland's capital city, is one of the most student-friendly cities in the world, and living costs rarely exceed about $4,500 per semester.
India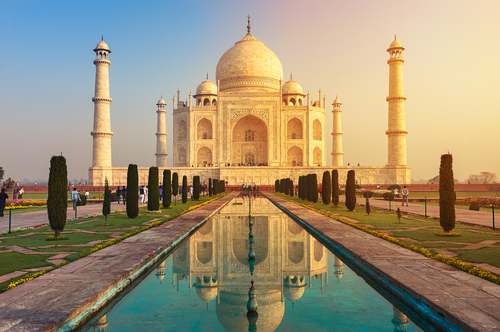 ~ $6,100 per semester
Options abound for American students interested in studying abroad in India. Despite the 100+ languages and cultures the country enjoys, English tends to be the language used at most Indian universities. Tuition fees tend to vary from university to university, but average out to around $3,600 per semester. Add those fees to a typical cost of living of about $2,500 per year, and you can enjoy a comfortable and exciting semester in India for about $6,100.
Austria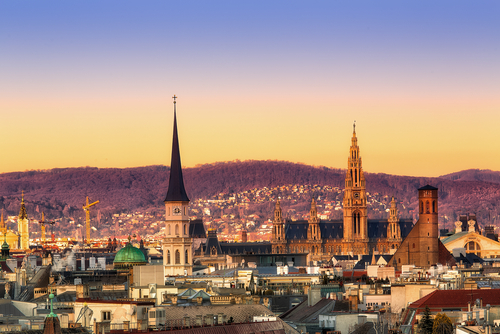 $6,800 per semester
Even if you're not a citizen of the European Union, for whom university classes are free, Austria remains a relatively affordable study abroad destination in Europe. American students who enroll directly into an Austrian university should expect to pay about $800 per semester per course. The average cost of living varies from place to place (expect more in somewhere like Vienna), but one can live well on anywhere between $5,500 and $6,500 per semester.
Costa Rica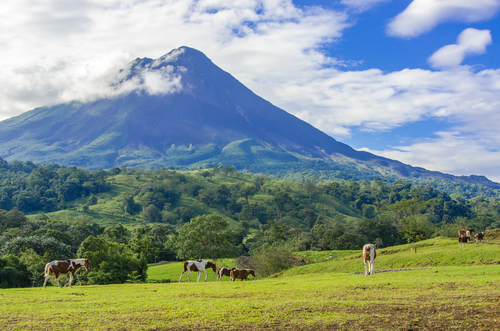 ~ $7,000 per semester
Costa Rica is a great study abroad destination for those students who want to experience life overseas, but who also want to stay relatively close to home. Students can find an organized program for anywhere between $5,000 and $11,000 per semester, though enrolling directly at one of Costa Rica's three main universities can shave off some of the cost. Cost of living in Costa Rica can run about $4,000 per semester, though it may be worth spending slightly more to stay in a homestay situation.
Norway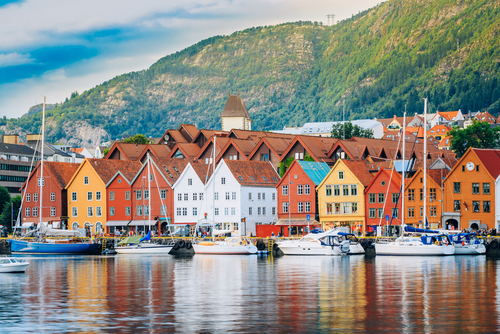 ~ $8,000 per semester
Scandinavian countries are always some of the most popular among American students looking to study abroad. Norway, a stunningly beautiful country that has long been a favorite among foreign visitors, has free university for everyone, whether you are a citizen of the European Union or not. This, combined with the fact that English language programs are plentiful, make Norway a great study abroad option. Thanks to budget airlines like Norwegian Air, the cost of traveling to Norway can be as little as a few hundred dollars (just pack light!), but once there, living expenses tend to be high, and you'll want to budget roughly $8,000 for a semester.
France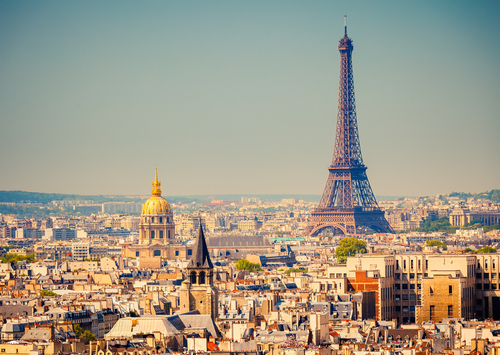 ~ $8,600 per semester
France is one of the most expensive countries in which to study abroad, but thrifty students can make it work for under $10,000 (students studying through a program should expect to pay at least twice this). French and international students alike pay around $200 per year for a bachelor's program, though the prestigious grandes écoles and grands établissements are the equivalent of the American private university and can set their own rates. The amount you'll spend studying abroad in France will vary most in terms of where you choose to study. Paris, though undoubtedly the heart of the country, is much (much!) more expensive than any other university town in France. Finally, you'll save the most money if you can speak French well enough to join a class conducted in the native language, as few English classes are taught at the undergraduate level outside of an expensive program.
Germany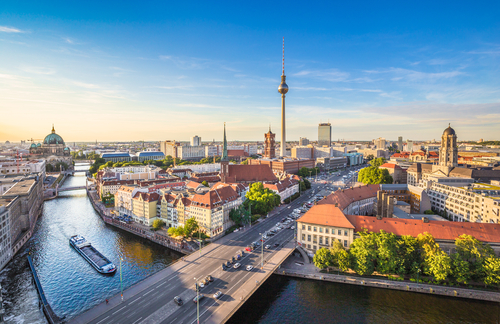 ~ $9,500 per semester
Germany has a long history of excellent education, so it's no surprise that the "Land of Ideas" is one of the most popular countries for Americans wanting to study abroad. German universities charge between nothing and a few hundred dollars per undergraduate class, so enrolling directly with a German university (as opposed to joining a program) can save a lot of money. Flights to and from Germany range in costs, so the most expensive part of studying in Germany will likely be living expenses. Depending upon where in Germany you choose to study, living for a semester could cost anywhere from $5,000 to $10,000.
Spain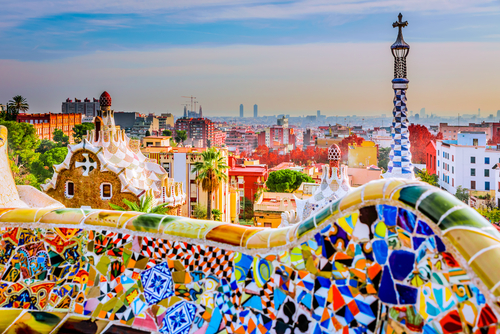 ~ $9,600 per semester
If you're on a strict budget, but dead set on spending a semester studying in Europe, Spain is a great option. Students studying Spanish, or who already speak Spanish, have the most money to save, as they can enroll directly in Spanish universities for anywhere from $50/credit at the University of Cadiz to $7,300 for a semester at the University of Deusto in Bilbao. Spain also happens to be one of the European countries with the best cost of living. Students studying in either of the aforementioned cities can expect to spend about $5,000 over the course of the semester, including accommodation, while those studying in larger cities like Seville or Madrid should budget more.
Italy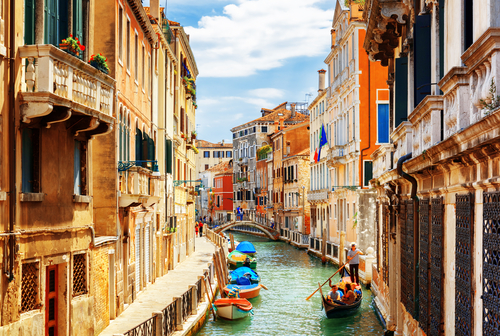 ~ $10,000 – $21,000 per semester
How much or how little a student can expect to pay while studying abroad in Italy depends largely upon that student's language abilities. Students who can speak Italian well enough to take a class meant for native speakers can enroll directly at University of Pisa or University of Rome for only about $2,600 or $4,600 per semester, respectively. Those willing to spend a little more can enroll directly at John Cabot University, where a semester costs around $11,000, but classes are conducted in English. Compare these costs to a program charging anywhere between $15,000 and $29,000 and it all sounds like a pretty good deal. Finally, don't forget to add on about $7,000 in living costs, including accommodation.
Japan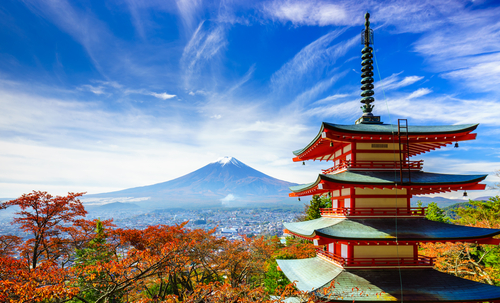 ~ $10,000 – $25,000 per semester
The cost of Japan can vary wildly depending upon such factors as university, city, and language spoken. To enroll directly in a university like The University of Tokyo, expect to pay about $3,400 per semester, while the prestigious Kansai Gaidai University will set you back nearly $19,000 per semester. Depending on your preference of school, paying an average of $12,000 for an organized program may not seem like such a big difference then. The cost of living also varies dramatically, but a student who carefully budgets can live well in a Japanese city for about $5,500 per semester.
South Africa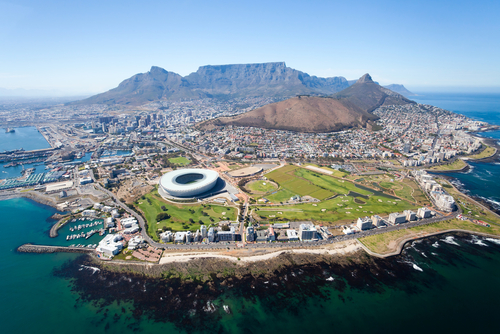 ~ $10,000 per semester
Students can spend a semester living at the bottom of the world, in one of the most beautiful countries on Earth, for only around $10,000—or less at a South African university that isn't University of Cape Town. UCT is one of the highest ranking universities in Africa, and since it's located in Cape Town, is extremely popular. Safe housing and basic living expenses will set one back about $4,500 for the standard semester, while the university's undergraduate study abroad fees are around $6,600 per semester.
Russia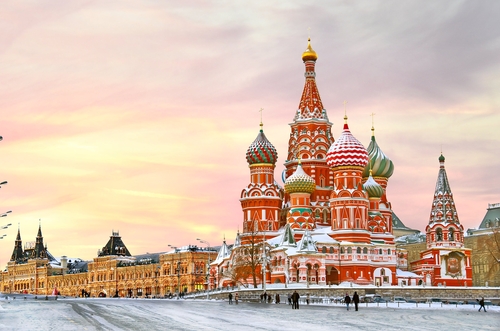 $10,250 per semester
Believe it or not, Russia does quite a lot to attract talented international students to study in its many universities — in some cases even offering scholarships to help cut costs. But even without a government-sponsored scholarship, Russia remains a great European destination for a semester abroad. Depending on your choice of university, tuition can run anywhere from $2,000 to about $4,000 per semester. Living costs in Moscow tend to be extremely high and would set you back about $5,000 for a half year. Enroll in a university further from Moscow, however, and you can live well on only about $3,500.
Ireland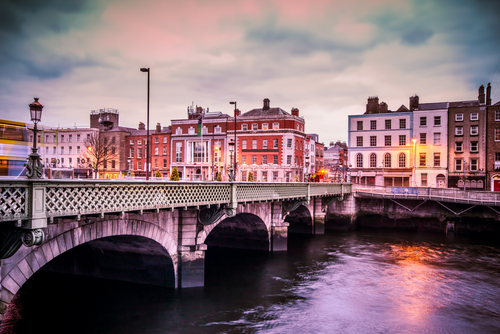 ~ $14,500 per semester
If you're set on an English-speaking country, but don't like the high price tag of a semester in England or Australia, then consider Ireland. The beautiful Emerald Isle is home to a number of top-notch universities, including Trinity College Dublin (a nice alternative to Oxbridge), University College Cork, and University of Limerick. Enrolling directly with a university for a semester can cost you anywhere from $6,500 to $18,000 per semester, depending on your choice of university, while you're unlikely to find a program provider for less than $10,000. In terms of living costs, Ireland is pretty affordable, even for students. In Dublin, the cost of housing runs an average of $925 per month (this is lower in smaller cities), and living costs about another $3,000 total.
Australia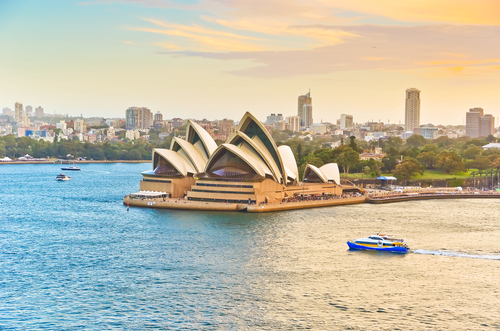 ~ $15,000 per semester
For every other country on our list, students studying abroad can save large amounts of money by enrolling directly into a country's universities for a semester, but in Australia, the opposite is true. The country down under has always been a favorite among American and British students looking to spend some time overseas without the language barrier, but thanks in part to its popularity, Australia has an incredibly high cost of living — we're talking an average $1,000 in rent (with roommates) and around $5,000 for a semester of basic living. Tuition in an organized program can run anywhere from $9,000 for a university on the Gold Coast to $17,000 in Perth. That might sound expensive, but considering direct enrollment can cost upwards of $12,000 per semester, going with an organized program provider for a semester abroad in Australia might sound pretty good.
England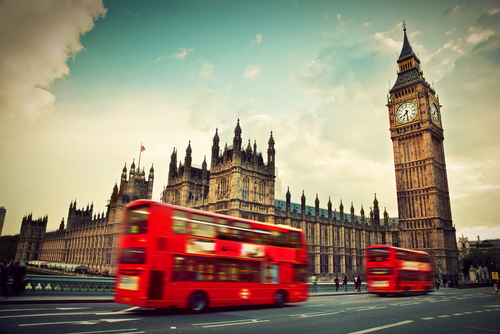 ~ $16,500 per semester
Whether you're there for a week, a semester, or a lifetime, there is nothing cheap about England. Still, the English-speaking country is full of cultural wonders that are themselves invaluable, and so it remains one of the most popular destinations for American students studying abroad. As a non-EU student, expect to pay an average of about $10,000 for a semester's tuition — or about thrice that if you're looking at Oxford or Cambridge. Unless you're in London, one of the most expensive cities in the world, living costs will likely look like they do in America, and you should plan on about $6,500 for the five months or so that a semester lasts.
GCD Staff
June 2018
This concludes our feature of the best countries for study abroad by average cost.