Here you will find the 10 most affordable online master's in entrepreneurship degrees in the United States. Why most affordable? Well, we figured if you're going to strike out on your own, then one of the best things we could do to help is save you some money. These programs are all regionally accredited, and they are offered by non-profit colleges and universities. Many of them have additional secondary business accreditation, including at least one with AACSB-International accreditation, which is the highest level of accreditation that a business program can receive in the United States. This just goes to show that you don't have to give up quality in order to save money on your online master's in entrepreneurship program. The tuition listed is the estimated total cost of each program.
Ranking the Top Online Master's in Entrepreneurship Programs
#1. Dickinson State University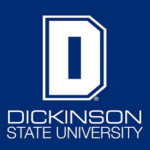 Graduates from Dickinson State University's online master's in entrepreneurship degree have pursued careers as business owners, financial managers, business managers, management and market research analysts, business consultants, and product developers. Students will take courses like advanced managerial theory, entrepreneurial marketing, creativity and innovation, strategic management and policy, and new venture feasibility and design.
#2. East Texas Baptist University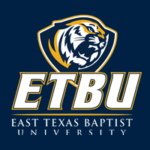 East Texas Baptist University offers an MBA in entrepreneurial leadership online. The online entrepreneurship master's degree features courses like entrepreneurial leadership, economics and the free market, marketing concepts and strategies, financial concepts and processes, leading and managing change, and strategic human resource management. The program is designed to be completed over the course of four semesters, but it may be completed faster, depending on the course load each student decides to take.
#3. Louisiana State University – Shreveport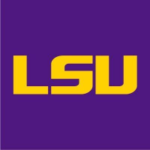 The LSU Shreveport MBA is AACSB accredited and recognized as one of the top MBA programs in the United States. The MBA we are including here is an online entrepreneurship and family enterprise concentration. Students graduating from this program will be prepared to take on roles like business owner or CEO, franchise owner, business development manager, director of innovation, or operations manager. The program can be completed in just 10 months.
#4. Peru State College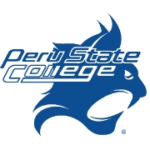 Peru State College offers an online Master of Science in organizational management with a focus on entrepreneurial and economic development. The full program is 36 credits, with courses offered in eight-week terms. This means that if the student times their courses right and takes two courses each term, the program can be completed in around one year. Students will take courses like e-commerce and internet communication, new venture planning and financing, conflict management and mediation, management of innovation and growth, and organizational development and change.
#5. Concordia University – Chicago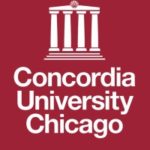 Concordia University's online master's in entrepreneurship and innovation is a 30-credit program that takes 20 months to complete. Students in this program will take courses with titles like creative thinking and practice, leading innovation in the digital age, entrepreneurship for the global society, prototyping/co-designing solutions, and social media marketing communications.
#6. Salve Regina University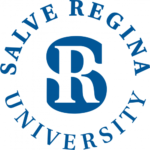 The main focus of the online Master of Science in innovation and strategic management at Salve Regina is on social entrepreneurship. This is a section of entrepreneurship that has social responsibility as part of its core values. The program can be completed in 18-24 months. Students will take courses like social justice and business ethics, creative problem solving, building value through marketing, fundraising and marketing for nonprofits, leading innovation, and business foresight and futuring.
#7. Houston Baptist University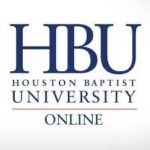 Houston Baptist University's online MBA entrepreneurship track allows the student to select three courses of study focused primarily on entrepreneurship. The available courses are entrepreneurship and new venture development, managing innovation strategically, marketing strategies for new ventures, social media strategies for new ventures, and international management experience.
#8. Rosemont College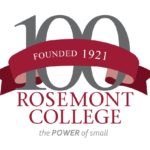 Rosemont College allows students to integrate a certificate of entrepreneurship into their online MS in strategic leadership degree. Courses are taught through seven-week terms, and the degree is completed in 18 months on average, indicating that it can be completed even faster. The entrepreneurship certificate you will earn in addition to the master's degree will offer courses like business plan I and II; branding and social media; decision-making models and strategies; managerial accounting; and markets, globalization, and culture.
#9. University of Houston – Victoria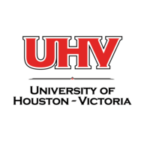 The University of Houston – Victoria offers a strategic MBA in entrepreneurship which falls somewhere between 30 and 39 credits, based on various factors. Courses available in the entrepreneurship concentration include introduction to economic development and entrepreneurship, fundamentals of entrepreneurship and innovation, developing the business plan, nurturing and growing the fledgling venture, growing the successful venture, and economic development and entrepreneurial finance. Additionally, students can choose to spend time studying abroad.
#10. Concordia University – Wisconsin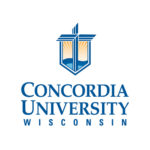 Concordia University – Wisconsin offers an MBA in innovation and entrepreneurship online. Graduates from this program will have the skills necessary to pitch their ideas, create successful startups, and pursue sustainable business models. Graduates will also receive a certificate in strategic innovation. Students will take courses like ethical leadership for dynamic organizations, mastering analytics and decision making, people-focused management, and financial analysis to drive business growth.
Frequently Asked Questions
How do I finance my degree?
While it's true that there are generally fewer institutional and federal resources available for financial aid at the graduate level, there are still some. So definitely fill out the FAFSA as early as possible, and apply to your program as early in the application period as possible. This will ensure thatyou get as much of a piece of the funding pie as you can. Additionally, you should definitely check into your company's professional development and education benefits. Talk to your human resources manager and see what options are available to you. Companies are often happy to support and even promote employees who show an interest in graduate education.
Another possibility is to see what options your school offers for teacher assistant or even instructional positions. You may be able to get a steep tuition discount for doing this part time.
Of course, your final options are to pay the difference between tuition and financial aid out of pocket or through student loans.
Is an online master's in entrepreneurship better than an on-campus program?
There's virtually no difference in quality. However, you may learn better in one of the two environments, in which case, that one might be the better choice for you. On-campus programs tend to have good connections with local businesses and organizations, allowing for good networking and internship opportunities if you don't already have a job in business. Online programs tend to be much more flexible and are often better suited to meeting the needs of busy professionals who are working full time. Online master's in entrepreneurship degrees also won't require you to relocate for the program you're interested in. In the end, both styles have their merits.
What is social entrepreneurship?
Social entrepreneurship is a style of entrepreneurship that applies the concepts of social justice, equality, and community-focused values to beginning new ventures. Whether those ventures are small/local businesses or new nonprofits, they can benefit from those with an understanding of entrepreneurship who seek to be upstanding and beneficial members of the community in which they operate.
What can I do with a master's in entrepreneurship?
Any number of things! It's a graduate-level business degree, which means it qualifies you (as long as you also have the experience to go with it) for even the highest level of executive positions in the corporate and nonprofit world. For instance, someone with an understanding of entrepreneurship and the nuances of starting a business will be a great asset to a company as a vice president of expansion. A company that is expanding and starting new ventures will also benefit from having an entrepreneur on the marketing team, or on any number of other teams driving forward the new project. Of course, the most obvious thing you can do with a master's in entrepreneurship is to start your own business, either from scratch or by buying a franchise. This type of degree will prepare you to tackle all the challenges that come along with such a venture. These are just a few of the possibilities that come with earning a degree like this!
GCD Staff
September 2021
Related:
This concludes our article on the top 10 most affordable master's in entrepreneurship online.