Teaching English to Speakers of Other Languages (TESOL) is a career with a massive number of opportunities. English has become an incredibly important language on the international stage over the last several centuries, and it has never been more important than now, in this global age in which the world seems to shrink by the year. People with a master's degree in TESOL (also known as ESL and EFL, among other acronyms) teach in settings from K-12 schools in their home state to any number of countries around the world looking for English teachers for whom the language is their primary language. The methods you will learn in your TESOL courses will allow you to teach people English even if you don't speak the same language as your students. In countries where English isn't the primary language, foreign English teachers will often have bilingual co-teachers who assist in instruction.
If you're looking into a TESOL master's degree, chances are good that you are already an education professional, and possibly a very busy one. Online master's in TESOL programs are perfect for busy professionals who need a flexible program that can adapt to their needs. It's no secret that teachers don't make nearly as much as they should in the United States. So, cost is always a factor. That's why we've compiled this ranking of the most affordable online master's in TESOL degrees. All the schools featured here are regionally accredited. For more information on TESOL master's programs and TESOL as a career, check out the FAQ following this ranking!
#1. Greensboro College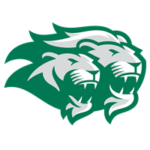 Greensboro College offers an online MA in teaching English to speakers of other languages, the same program but with a licensure component that is focused on licensing teachers to teach in a K-12 setting, and TESOL graduate certificates. Fall and spring semester courses are offered online, with the summer semester being residential with affordable room and board.
#2. Worcester State University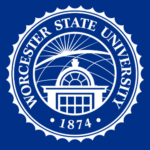 Worcester State University offers an online Master of Education in English as a second language. Classes are available late afternoon, evenings, and online, and no matter which type of class you choose to take, the program is designed to work with a professional teacher's busy schedule. The program is designed for teachers who are already licensed in ESL.
#3. Arizona State University Online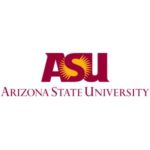 This online master's in TESOL degree is offered in a fully online format, with each course taking between seven and eight weeks to complete. This means that the program can be completed in just over nine months if you take two courses at a time. The focus is on those who wish to teach English internationally, and students will study topics like computer assisted language learning, critical pedagogy, curriculum design, English as an international language, and English grammar for TESOL.
#4. Valley City State University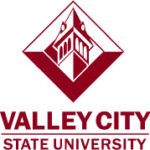 Valley City offers a program in Teaching English Language Learners online as a concentration in their Master of Education program. Students will take courses like supervision and assessment of teachers and learners, assessment strategies for ELL, foundations of bilingual education, action research in education, language and culture, linguistics for ELL teachers, and issues in school, community, and family.
#5. Western Governors University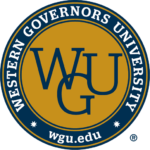 Western Governors University offers a master's in ESL online for licensed teachers who want to earn an ELL or ESL endorsement. Most graduates finish the program within 18 months (three six-month terms). At WGU, the program is not billed per-credit, but per-term, which means that you will pay less if you finish faster. Students will study culture; language production, theory, and acquisition; theories of second language acquisition and grammar; assessment theory and practice and more.
#6. Greenville University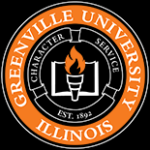 The online MA in education TESOL program at Greenville is a 31-credit degree that takes two years to complete. Students who already hold a teaching license in the state of Illinois will be able to complete the 100 hours of field experience needed to meet the state board requirements for TESL approval. Graduates will be qualified to work as language program administrators and language testers, in addition to being able to teach in the classroom.
#7. Liberty University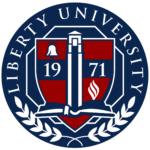 The MA in TESL degree at Liberty University is a 30-credit program with an average completion rate of one year. The courses are eight weeks long, and students can transfer up to 50% of their degree if they are moving from another school. Students will take courses like English as a world language; cultural anthropology; methods and materials for TESL; and teaching grammar, lexicon, and pronunciation. Liberty is a Baptist university, and students can expect a conservative Christian perspective to be present in many of the courses.
#8. Concordia University-Nebraska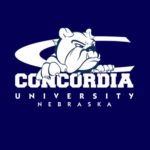 Concordia University-Nebraska is a Lutheran university, and students can expect courses to reflect the Christian values of the institution. The online master's in TESOL degree offers courses like research evaluation and design, second language acquisition, psychological foundations of teaching and learning, and an ESL/TESOL capstone. Students will also do a 45-hour practicum in the field.
#9. Campbellsville University
This online TESOL master's will help you understand basic linguistics concepts and vocabulary, examine how culture and language are connected and how they influence each other, and be able to introduce students to new speech sounds, among many other topics. The non-thesis program is 36 credits, while the thesis program is 39 credits. Applicants for whom English is a second language must score an 80 or higher on the Test of English as a Foreign Language exam in order to be admitted to the program.
#10. Wilmington University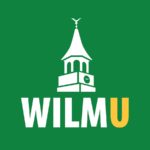 Wilmington University offers an online graduate certificate in ESOL, but it is a dual-credit certificate, where the credits can count toward your master's in education program. You will take courses like knowledge about language, ELLs in the sociocultural context, planning and implementing instruction, assessment and evaluation, and professionalism and leadership.
#11. Wilson College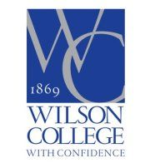 This master's in teaching English to speakers of other languages degree is designed for those who are certified to teach PK-12. The program will not make you eligible to be licensed to teach in education generally, but it does have both ESL certification and non-ESL certification forms for those who want to be certified in ESL specifically. The program is offered 100% online, but students do have the option to take some of the classes face-to-face.
#12. Trevecca Nazarene University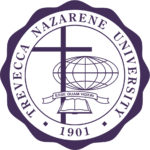 Trevecca Nazarene University is an evangelical Christian university located in Nashville, Tennessee. The online master's in TESOL program is designed to provide licensed teachers with a means by which they can earn their ESL endorsement, or to provide non-licensed teachers with ESL education that can be utilized in a variety of different contexts outside of the public school system.
#13. Southeast Missouri State University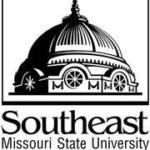 Southeast Missouri State University has offered an online Master of Education in TESOL degree online since 2008. Graduates from this program have gone on to teach at universities across the globe in locations as varied as Japan and Saudi Arabia, and they have taught at the K-12 level in the U.S. and Italy. They have also secured positions at private language schools in the Ukraine and China. Students take courses like sociolinguistics, theories of ESL/EFL learning, and materials development and assessment tools for TESOL.
#14. Ohio Dominican University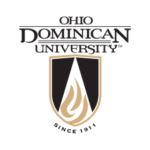 The 100% online Master of Arts in TESOL features courses like descriptive languages, language acquisition and development, cultural diversity and education, resources for ESOL and content instruction, assessment of ESOL learners, and instructional methods for post-secondary TESOL. Additionally, if you are already a licensed teacher or already have your master's degree, you can opt for the TESOL graduate certificate or TESOL endorsement options.
#15. Concordia University Wisconsin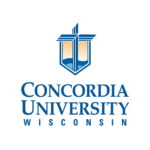 Concordia University Wisconsin offers both a full-on TESOL master's degree and the ability to take ESL licensure as a minor while earning a different master's degree. This kind of flexibility means that no matter which master's in education you choose to pursue, you can still get your ESL endorsement. Students will take courses like cross cultural communication teachers; basic English linguistics; methods of teaching ESL; and observation, analysis, and practice in ESL.
#16. Biola University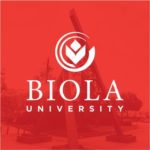 Biola University is an evangelical Christian university that is committed to providing biblically centered training in TESOL through their 100% online TESOL program. The program can be completed in four semesters if taken full-time and six to eight semesters part-time, depending on your course load. If you have a bachelor's degree in TESOL, you may be eligible for the one-year master's in TESOL program online.
#17. Indiana Wesleyan University-National & Global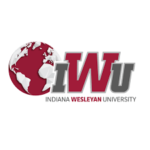 Indiana Wesleyan's Master of Science with a major in English as a new language is for licensed teachers with a year of teaching experience under their belt. The school offers both licensure and non-licensure programs. The licensure program is designed to meet the licensure requirements of the state of Indiana and may not meet the requirements of other states. Students will take courses like language acquisition in classroom instruction, instructional strategies for the CLD/ENL student, and developing vital partnerships and advocacy in a CLD/ENL program.
#18. Missouri Western State University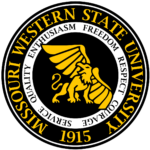 Missouri Western State University offers a master's in TESOL online, with the option to go for an endorsement to teach in K-12 schools. There is also an endorsement and non-endorsement option for their graduate certificate programs. The endorsement options provide the students with professional certification to teach English as a second language in the state of Missouri and reciprocal-licensure states. If you do not live in a reciprocal-licensure state, then you will want to either make sure the program meets your needs or find out what might be required to meet the standards of your specific state.
#19. St. Cloud State University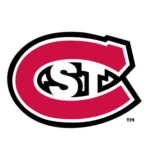 St. Cloud State University offers a Master of Arts in TESL that is designed to qualify graduates for licensure to teach ESL in the state of Minnesota. The two major pre-requisites for this program are an introductory course in linguistics and at least one year of college or two years of high-school study in one second language or equivalent. Equivalent generally means having acquired a second language by other means and may require a demonstration of proficiency.
#20. Rowan University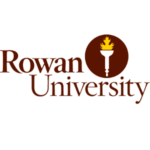 Rowan University offers a graduate certificate in ESL, and the credits can be applied toward the online Master of Education in teacher leadership. This is a great combination, because it puts you in a great position to teach in ESL programs, and even to run ESL programs if that's what you want to do. Once you've earned the graduate certificate, you will be qualified to teach ESL in K-12 schools in the state of New Jersey.
Frequently Asked Questions
What do I need to know about affording my TESOL degree?
The TESOL programs featured in this ranking are the cheapest online master's in TESOL programs you can find in the United States, so you're already off to a great start! Most colleges offer some level of financial aid to their graduate students, though typically not as much as undergraduate students get. It should go a long way toward helping to pay for your degree if you do pick any of the affordable online TESOL master's degree options featured here, though.
The federally sponsored TEACH Grant program offers up to $4,000 per year for students seeking K-12 licensure. If you pick one of the TESOL programs we featured that qualifies you for that licensure, this should be available to you. Check with your prospective college's financial aid department to confirm this, though. The cheapest online TESOL master's programs on here are cheap enough that you might be able to afford the rest of your tuition out of pocket with just those sources of financial aid. If that's not the case, student loans are available to graduate students.
Will I be able to teach in American public schools with my degree?
Most every program featured here will allow you to become licensed to teach TESOL at the K-12 level in the state in which the college is located, and in states with reciprocal licensing arrangements. As to whether or not the degree will allow you to teach outside of those contexts, that's something you will have to research for yourself. It's different for everyone based on where they live. Unfortunately, teacher licensing in the U.S. is difficult, with each state setting its own licensing standards. Without much unification of licensing standards in the country, all a college can do is design its program to be as broadly acceptable as possible. Few programs, if any, are universally acceptable. One thing I have noticed when looking at the curricula of the degrees featured here is that they all seem fairly similar, having only minor differences based on the focus of the degree. But, it's better to be safe than sorry. If you need to choose an out-of-state program, you will probably have to contact the licensing board for relevant information.
Will I be able to teach abroad with a TESOL master's?
Generally speaking, yes! However, there are some caveats. Many state-run school systems in other countries still prefer that their foreign teachers have a local license. Some may accept just a state TESOL K-12 license, while others will require both a full teaching license and a TESOL K-12 endorsement or license. There are private schools and international schools in many countries that don't require their teachers to have any license. Instead, they just require the relevant degrees. Their requirements can also vary quite a bit. My advice would be to take a look at the countries in which you are considering teaching, check their requirements, and then see which of the online TESOL master's degrees you are considering will enable you to meet those requirements.
Is teaching English to speakers of other languages a good career?
It's certainly a career with a wide variety of opportunities. One can make a quite reasonable salary teaching in other countries, where demand tends to be higher and supply of teachers with English as their first language is lower. In the United States, TESOL instructors tend to earn around the same as teachers. After earning some experience, however, you could move into an administrative position over a TESOL program and get a nice bump in pay. The U.S. Bureau of Labor Statistics predicts that over the next 10 years, teaching jobs in general will be in decline in the United States, but it doesn't have any data on overseas jobs. So, the best jobs will probably be those in other countries. Additionally, the BLS data doesn't include those who teach in adult ESL programs, at the college level, or through community organizations or private lessons. That's all statistics though, and the predictions change from year to year. If TESOL is what you want to do, then it's a good career choice. Especially if traveling and living in other countries appeals to you.
GCD Staff
July 2021
Related:
This concludes our article on the 20 best online TESOL master's programs.