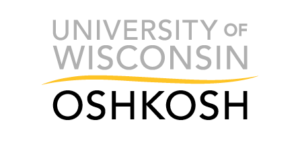 Degree Programs at the University of Wisconsin-Oshkosh
The University of Wisconsin-Oshkosh appears in our ranking of the Top 50 Great College Deals: Master of Public Administration Online.
The University of Wisconsin-Oshkosh offers more than 200 majors and programs for undergrads through several colleges as well as online programs and options for graduate students. Undergrads can choose from majors in the university's College of Business that include accounting, finance, human resource management, supply chain management, and information systems. Some of the majors available through its College of Letters and Science include athletic training, biology, chemistry, anthropology, public relations, journalism, and psychology. The university offers an individually planned program too. This program lets students work with their advisors as they design their majors. They can take new courses and classes that wouldn't otherwise lead to a degree. There are also several education programs that can help students become licensed educators in Wisconsin.
Students can choose from 10 undergraduate and four graduate programs that are available online. The leadership development program for undergrads focuses on the skills that leaders need and can train students to work as managers. Criminal justice majors can earn a Bachelor of Arts, Science or Applied Science online, but some students may prefer the online program in fire and emergency response management. Other online programs for undergrads include those in liberal studies, organizational administration, and aviation management. Graduate students can choose from online programs in public administration, sustainable management, human services leadership and data science.
Graduate students can choose from a variety of residential programs too, which are good for those who prefer more hands-on learning. They can choose from more than 40 programs that help them earn certificates and degrees. A Master of Science in Education in Literacy is available on the campus. Formerly called a reading program, it prepares teachers for working with students who have reading and literacy issues. Another education program focuses on teaching and learning, including how to train teachers. Other programs allow graduate students to choose majors in English, public administration, social work, biology, nursing, and other subjects.
About the University of Wisconsin-Oshkosh
The University of Wisconsin-Oshkosh is a public university in Wisconsin. Established in 1871 as the Oshkosh Normal School, it was the third normal school opened in the state. The curriculum originally featured classes that instilled in students the skills necessary to work as teachers in the Midwest. A major curriculum change in the 1920s led to the school becoming the Oshkosh State Teachers College, but it also became Wisconsin State College – Oshkosh in the 1950s and then the University of Wisconsin-Oshkosh. The university uses the nickname UW Oshkosh to separate it from the other campuses in the University of Wisconsin system.
UW Oshkosh has a commitment to its students and the environment, which led to the university adding new programs designed to reduce its carbon footprint and introduce new renewable energy sources. It ranks within the top 25 of American colleges with similar programs. The Oshkosh State Normal School Historic District is a portion of the original campus that is now on the National Register of Historic Places due to its long history. Enrollment at UW Oshkosh includes more than 13,000 traditional and online students, which makes it one of the largest university campuses in Wisconsin.
University of Wisconsin-Oshkosh Accreditation Details
UW Oshkosh has accreditation from the Higher Learning Commission (HLC), which is the regional accreditation that lets students use the FAFSA when they need financial aid. This accreditation is also why UW Oshkosh can accept credits from students when they transfer to the university. The program accreditation that it holds covers its nursing, education and music programs.
University of Wisconsin-Oshkosh Application Requirements
Undergrads applying to UW Oshkosh must take 17 credits of required classes in high school, including four credits of English classes and three credits of math classes that include Algebra and two courses above that class. Accepted students have a GPA of 3.37 and a score of 22.7 on the ACT. To find the best students, the university asks students to apply online via its application and recommends that they look over it to make sure they answered each question and filled out every section. Students will also provide high school transcripts and a standardized test score. UW Oshkosh accepts the SAT and ACT. It also asks students to list any achievements they had and any extracurriculars they did on the application.
Graduate students will pay a $56 fee when they submit their applications. The university will waive this fee for students who applied to any graduate program within the last decade. Some programs have deadlines in the late winter or early spring, but other programs will accept applications through the summer. Students usually want to apply early though to make sure that UW Oshkosh still has room in its programs. The university also asks for contact information for the student's references and for their college transcripts. Some programs also ask for a GRE/GMAT score and/or require an undergraduate GPA of 2.5 to 2.7 or higher.
Tuition and Financial Aid
UW Oshkosh offers several tuition rates for undergrads. Those rates start at $7,622 per year for Wisconsin residents and rise to $15,196 for most nonresident students. Students from Minnesota pay $8,360 per year, while students in other Midwestern states will pay $10,772 per year. The university has a Midwestern Student Exchange Program (MSEP) that brings down its tuition rate. Students also pay $7,600 a year for a standard room and board plan. More than 75% of UW Oshkosh undergrads receive financial aid every year, including grants, work-study, scholarships and student loans. They get their aid packages when they submit the FAFSA.
Graduate students pay $491 per credit hour as a Wisconsin resident and $998 per credit hour as a nonresident. Students who qualify for the MSEP discount pay $703 per credit hour, while Minnesota grad students pay $602 per credit hour. Social work majors pay a flat rate of $554 per credit hour and fees, no matter where they live. The university's MBA program costs $761 to $1,269 per credit hour. With work-study, graduate students can get a regular paycheck as they work for the university in different positions and departments. They can combine that program with scholarships and grants and apply for student loans if needed. Both residential and traditional students qualify for financial aid to pay for the degree programs offered by the University of Wisconsin-Oshkosh.