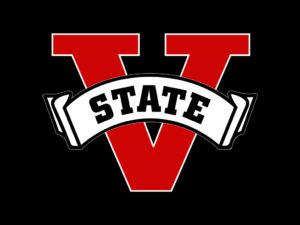 Flexible, Affordable Public Education at Valdosta State
Valdosta State University appears in our ranking of the Top 50 Great College Deals: Master of Public Administration Online.
Ranked in the U.S. News & World Report's top 301 nationally, Valdosta State University is a University System of Georgia member that grants 59 undergrad, 41 master's, eight specialist, and six doctoral degrees, including 44 fully online, at a 19:1 student-teacher ratio. For example, the Nursing B.S.N. builds a 120-credit, four-year sequence under Dr. Sheri Noviello with an 83.1 percent first-time RN certification pass rate after METI Simulation Lab practice and clinical rotations like Smith Northview Hospital. Since Fall 2017, the 60-credit Emergent Media & Communication B.F.A. directed by Dr. Mark Borzi has offered a 2+2 online completion option with eight-week classes like Convergent Design, PRSSA Chapter membership, On Tap Magazine publishing, and a Creative Writing Certificate.
Online via Blackboard Collaborate, the James & Dorothy Dewar College of Education led by Dr. Bernie Oliver plots a 36-credit, CAEP-accredited curriculum in the Deaf and Hard of Hearing Education M.Ed. for Georgia P-12 endorsement after eight-week SmartPath courses like Early Intervention. Chaired by Dr. Robert Gannon, the Biology M.S. follows a 30-credit, 18-month thesis track where post-grads undertake Bailey Science Center research, engage in the North American Mycoflora Project, travel from Tahiti to Turkey, and pledge Beta Beta Beta. Other opportunities include the Accounting B.B.A., Astronomy B.S., Dance B.F.A., History B.A., Office Administration B.S., Sociology B.A., Teacher Leadership Ed.S., Psychology M.S., Master of Public Administration, Library & Information Science M.S., and Instructional Technology M.Ed.
About Valdosta State University
Valdosta State University originated in 1906 when Georgia Senator William Stanley West put forward legislation to create the South Georgia State Normal College in Valdosta. Allocated $30,000 in 1911, it welcomed an inaugural class of 18 women for $10 tuition in 1913. In 1922, the Legislature approved its first Bachelor of Arts and renamed it Georgia State Woman's College. In 1923, the Board of Trustees formally named Building One after W.L. Converse. In 1933, Georgia State Woman's College cut several Education Department programs to focus on liberal arts. By 1950, the University System of Georgia made it Valdosta State College. In 1953, Valdosta merged with the all-male Emory Jr. College to begin coeducational status. One decade later, President Thaxton desegregated education for African Americans. In 1998, the Valdosta State University name and current semester system were adopted.
Budgeting $188.08 million, Valdosta State University now employs full-time faculty teaching 11,273 Blazers from 45 states and 75 countries online or at the 368-acre Lowndes County campus with 200+ clubs like Habitat for Humanity. In 2015, VSU received the Ovum On-the-Radar Award for Innovation in Analytics and Data. In 2018, VSU's Model United Nations Team accepted the Distinguished Delegation Award in Washington DC. Valdosta State won the 2015 University Business Model of Excellence Award too. The U.S. News & World Report honored Valdosta for the 137th best bachelor's, 139 best teaching, and 215th top business degrees online. On Niche, VSU boasts America's 111th best athletics, 242nd best party scene, and 567th most liberal academics. The Economist named Valdosta State University the 650th most value-added institution. The SR Education Group crowned VSU the 10th most affordable.
Valdosta State University Accreditation Details
On December 7, 2010, the Southern Association of Colleges and Schools Commission on Colleges (SACSCOC) voted to satisfactorily reaffirm Valdosta State University for Level VI accreditation valid through 2019-20 under its 10th president, Dr. Richard A. Carvajal, who earned the Georgia Chamber of Commerce's Rural Prosperity Award. Located 230 miles up Interstate 75 in Decatur, this grand 11-state Gulf South Region accreditor is recognized by the Council on Higher Education Accreditation (CHEA) and Georgia Department of Education. The Academic Affairs Office also lists the following up-to-date accreditations:
Commission on Accreditation of Athletic Training Education
National Association of Schools of Theatre
Accreditation Board for Engineering and Technology
National Association of Schools of Music
Association to Advance Collegiate Schools of Business
Council for the Accreditation of Educator Preparation
National Association of Schools of Public Affairs and Administration
Council on Accreditation of Counseling and Related Education Programs
Association for Childhood Education International
Commission on Collegiate Nursing Education
American Speech-Language-Hearing Association
Commission on Accreditation for Marriage and Family Therapy Education
American Library Association Commission on Accreditation
Council on Social Work Education Office of Accreditation
Valdosta State University Application Requirements
Venturing into Valdosta State University is classified "moderately difficult" by Peterson's since only 3,933 of the 5,303 Fall 2017 applicants were triumphant for 74 percent acceptance. First-year Blazers must meet the minimum high school curriculum requirements or complete the GED certificate. Freshmen must use the Admission Index formula to calculate 2040 points or better. Simply multiply one's GPA by 500, add the ACT score times 42, and plus 88. Another option is multiplying one's GPA by 500 before adding the SAT Math and Reading scores. At a minimum, undergrads need a 19 ACT or 980 New SAT mark. Testing is optional for transfers with 30+ non-remedial credits graded "C" or greater. The Graduate Admissions Office generally seeks regionally accredited baccalaureates with GPAs above 2.75. Communication Disorders M.Ed. entrants must present at least 283 GRE or 375 MAT scores. Family Primary Nursing M.S.N. cohorts need CCNE-accredited bachelor's with 3.0 GPAs and at least 146 GRE Verbal marks.
Valdosta State University has rolling undergrad admission until August 1st for Fall, December 13th for Spring, and April 22nd for Summer starts. International students must apply by April 1st or August 1st. The Graduate Admissions Office has set several program-specific deadlines. For instance, Curriculum & Instruction Ed.D. closes on March 15th each year. The Master of Music Performance welcomes cohorts through July 15th, November 15th, and April 15th. M.S. in Marriage and Family Therapy entrants must file before July 15th. Therefore, check degree specifics for submitting the $40 ($45 if graduate) VSU Application online. Forward official academic records to 1500 N. Patterson Street in Valdosta, GA 31698. During testing registration, select SAT/GRE code 5855 or ACT code 0874. Learn subsequent steps by contacting (229) 333-5800 or admissions@valdosta.edu.
Tuition and Financial Aid
For 2019-20, Valdosta State University is charging full-time Georgia undergrads $3,838 per semester. Non-resident bachelor's tuition is $10,747 by term. The $65 technology, $146 athletic, $98 health, and $295 institutional fees are already added. Living at the Lowndes County campus' dorms like Langdale Hall incurs $2,135 for housing. Blazer All-Access meal plans for Palms Dining Hall are $2,001 extra. VSU budgets $1,200 for books and $5,512 for personal expenses each year. Annual traditional attendance equals $21,320 in-state and $32,106 out-of-state. Online bachelor's programs are priced $202 per credit. The Graduate School bills Georgians $4,148 and non-residents $12,084 each term full-time. Online master's or doctoral students spend $385 per credit. The Georgia WebMBA has flat-rate tuition of $739 per credit. The Master of Social Work Professional Program has semester rates of $4,251 to $12,445.
According to the NCES College Navigator, the Office of Financial Aid in University Center Room 1400 gets 68 percent of VSU Blazers median tuition assistance of $5,910 each for $35.32 million combined. University funds include the Draffin & Tucker Scholarship, Max Stephenson Scholarship, Connie Fredenberger Scholarship, Bobby Tucker Scholarship, Virginia McCraw Gaskins Scholarship, Martha & Laura Lynn Miller Scholarship, Jane Parramore Scholarship, Wesley Ren Christie Scholarship, Elene Dorminy Scholarship, Robert Barr Scholarship, Sallie Hutchinson Scholarship, Lorene Joiner Memorial Scholarship, and Jesse Tuggle Scholarship. The Citizens Community Bank Scholarship selects freshman College of Business majors with minimum 1000 SAT scores. Since 2002, the Steele Scholarship has supported transfers with GPAs above 3.25 and extracurricular leadership. FAFSA applications coded 001599 determine federal aid, including Work-Study Program and Opportunity Grant, eligibility. The Hope Scholarship also provides up to $2,505 for full-time undergrads from Georgia.
Explore the eight accredited colleges conferring 110+ degrees ranked 439th overall by Washington Monthly at the Valdosta State University website.