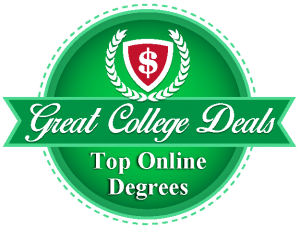 For a long time, schools hesitated to begin offering PhD programs online. That has been changing the past two or three years. As online education has become more common, and best practices and broad platforms have been established, it has become easier for schools to adapt some of their doctoral level programs to the online delivery method.
One of the most common programs available is the online doctorate in educational leadership. One of the challenges with offering a doctorate online is that they tend to be heavily research based–a challenge for programs that require access to sophisticated labs for their research.
However, most research in education takes place in the field. This means that the online doctorate in educational leadership actually benefits in some ways from its candidates being in a wide variety of places across the country.
Our ranking features the most affordable online doctorate in educational leadership degrees. We have a wide variety of schools in our ranking, including schools from both the public and private space and both secular and religious universities. So regardless of what you're looking for, there's a good chance of finding it in our ranking of the most affordable online doctorate in educational leadership degrees.
Ranking the Top 20 Most Affordable Online Educational Leadership Doctoral Programs
#1. University of Arkansas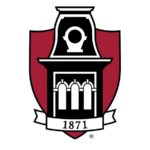 Website
The University of Arkansas offers a 42-credit Ed.D. in educational leadership program that takes three years to complete. Applicants must complete the GRE exam in order to be admitted. Once per semester students will meet in-person on-campus for an intensive session that includes lectures by education scholars and practitioners, group discussions, and debates centered on important topics in the field of education.
#2. University of Massachusetts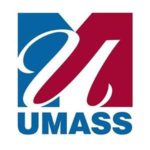 Website
The 42-credit online Ed.D. program offered by UMass Lowell takes three years to complete and requires a one-week on-campus residency every summer. The program kicks off with one of these residencies. Students complete two courses each semester. Courses include foundations for practitioner scholars, developing inclusive school contexts, applied research design, and strategic partnering with families and communities.
#3. University of the Cumberlands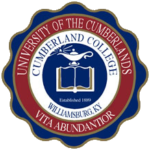 Website
The online Ed.D. program offered by the University of the Cumberlands can be completed in fewer than three years. The 60-credit program's administration and supervision concentration offers courses like the politics of organizational decision making, program planning and assessment, leadership in theory and practice, grant writing and proposal development, and inferential statistics in decision-making.
#4. Texas Tech University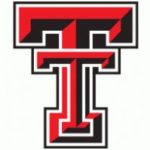 Website
The Texas Tech online educational leadership Ed.D. is a 60-credit program, with 48 of those credits devoted to coursework, and 12 credits devoted to the dissertation research. It's important to note that while this program does deliver much of its content online, students are required to do a one-week intensive each summer, and weekend doctoral colloquia in each fall and spring semester.
#5. Northwest Nazarene University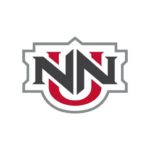 Website
Northwest Nazarene University offers both a Ph.D. and Ed.D. in educational leadership. The program length runs 22 months, making it one of the shorter programs in our ranking. The program also offers a two-week summer session on campus designed to aid students in preparing for dissertation and research activities. Students will take courses like qualitative and quantitative methods for educational research, advanced data analysis, and professional and ethical leadership.
#6. University of Kentucky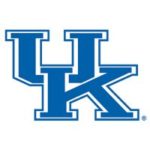 Website
The University of Kentucky is authorized or exempted from authorization requirements to administer this program to students in all 50 U.S. states. This 42-credit online Ed.D. program does require applicants to have a master's degree with a 3.5 GPA or higher and a GRE verbal score of 150, and a 4.0 GRE analytical writing score. Students will take courses like leadership for organizational learning, leading organizational change, leadership for school/family community engagement, and design thinking in education.
#7. Belhaven University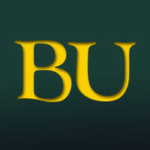 Website
Belhaven University offers both an Ed.D. (doctorate of education) in educational leadership online and an Ed.S. in educational leadership online (education specialist degree). The Ed.D. online degree does require three residencies throughout the duration of the program, two of which are during the dissertation period. Students will take courses like enhanced writing for scholarship, research design and methods, advanced Christian worldview, and advanced quantitative statistical designs.
#8. Liberty University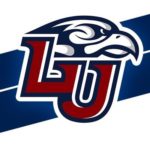 Website
A concentration in organizational leadership is one of five specializations offered by Liberty University in their online education Ph.D. program. The four courses particular to the organizational leadership concentration are strategic organizational change, strategic risk management process and practice, organizational analysis and problem solving, and theories of educational leadership.
#9. Minnesota State University at Moorhead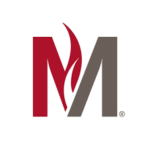 Website
The online Ed.D. in educational leadership offered by Minnesota State University at Moorhead only requires two summer residencies. The full degree is 72 credits, but 12 credits may be transferred from a master's degree if they meet the requirements, bringing the total number of credits down to 60. Up to 27 credits can be transferred total, but 15 of those transferred credits must be from a post-master's degree program. Students will take courses like educational law and policy: historical, political, and global perspective, and social justice, culture, diversity, and ethical practice for educational leaders.
#10. University of Nebraska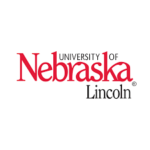 Website
The online Ed.D. in educational administration with area of study in P-12 school leadership degree offered by the University of Nebraska requires summer residencies during the first three summers of the program. Students will take courses like cross-cultural leadership studies, issues in system level administration, issues in governance of educational institutions, and system-level school improvement.
#11. Central Michigan University Global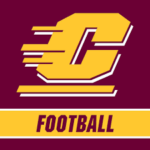 Website
Central Michigan University's 63-credit Ed.D. online degree offers concentrations in both K-12 leadership and higher education leadership. The program requires four face-to-face summer meetings and features both synchronous and asynchronous online components. Students will take courses like ethical leadership, organizational culture and change in educational institutions, and organizational theory in educational institutions.
#12. University of New England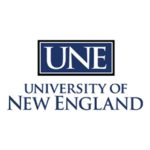 Website
This University of New England online Ed.D. is 51 credits and does not require students to take the GRE. The program is three-years long with the first two years focused on coursework and the final year devoted to the dissertation. Students will take courses like preparation for transformative leadership, qualitative research methods, interpreting empirical data, and technology and organizational transformation.
#13. Lipscomb University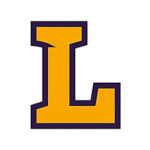 Website
The 54-credit online Ed.D. degree from Lipscomb University requires three on-campus intensives and also features a 10-day international experience in Europe which features the opportunity to interview educational leaders, policy makers, and practitioners. Students take courses like leadership theory and practice, brain-based research, entrepreneurship in education, change management, and strategic planning and assessment.
#14. Lamar University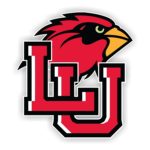 Website
Lamar University's Ed.D. in educational leadership is designed to be completed in eight semesters including summers. The program is 60 credit hours and begins each year during the summer. Students will take courses in adult learning theory, leadership in higher education administration, global education leadership and policy, global ethics and values, global leadership issues, and global communication.
#15. Concordia University-Portland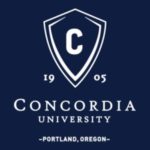 Website
Educational leadership is one of five concentrations offered by Concordia University-Portland's Ed.D. degree online. The 59-credit program takes most students three years to complete. Concordia's program can be completed entirely online thanks to their innovative virtual residency. The virtual residency is specifically designed to provide students with all the benefits of the in-person residencies without requiring them to travel or take extended time away from work, family, and other obligations.
#16. College of Saint Elizabeth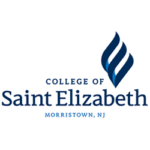 Website
The College of Saint Elizabeth offers a 50-credit online Ed.D. in higher education leadership degree. The ED Choice delivery system utilized by the school allows students to choose week by week whether they will attend classes online or on campus. Students will take courses like enrollment management in higher education, policy making and leadership in higher education, strategic planning and institutional improvement, and resource allocation and deployment.
#17. Rowan University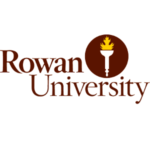 Website
Students in this Ed.D. program can choose a concentration track in higher education, P-12, nurse educator, or community college leadership. While all coursework is online, students will be required to be on campus in person for three residencies throughout the degree. Courses include leadership theory, applied ethics of educational leadership, mixed methods research in educational leadership, and quantitative analysis in educational research.
#18. East Tennessee State University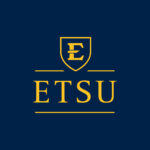 Website
East Tennessee State University offers an online Ed.D. with concentrations in either higher education leadership or school leadership. Both concentrations are 66 credits. Students will take courses like theories of administration, quantitative research, research in educational leadership, administration of higher education law for organizational leaders, and policy, power, and politics in education.
#19. Colorado State University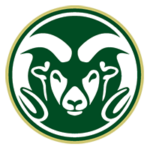 Website
This online Ph.D. in education and human resource studies with a higher education leadership specialization is a 60-credit program. The program is split into 30 credits of higher education administrative curriculum, and 30 credits of dissertation research. Students will take courses in qualitative research, higher education law, professionalism in education and leadership, theory and practice of change, education policy analysis, and analyzing education literature.
#20. Regent University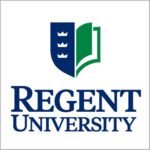 Website
Regent University's online Ph.D. in education features twelve concentrations including concentrations in advanced educational leadership, executive leadership, higher education leadership and management, Christian education leadership, and K-12 school leadership. The degree requires students to complete a total of 75+ credit-hours of study, which varies depending on the concentration.
Frequently Asked Questions
What can I do with a doctorate in educational leadership online?
At first the answer to this question seems obvious: assume a position of leadership in K-12 or higher education settings. In K-12 this looks like becoming a principal or superintendent most of the time. For those of you who still want to teach, becoming the dean of the education department is a good option as you will still teach college classes while leading the department. Dean is also a good step to the position of provost or university vice president and eventually even university president positions. Working at these various levels, you will often be able to engage in education research, teaching, and leading simultaneously.
However, there are options outside K-12 and higher education. Many corporations have started hiring people to lead internal education initiatives. The Chief Learning Officer is responsible for a corporation's learning management. This covers internal training methods and determining what educational options are the best for what positions within the company.
In the nonprofit sector you have social and community service managers. This position often involves designing and running community educational initiatives like job training programs, career counseling programs, English as a second language courses, and more.
How do I finance an online doctorate in educational leadership?
This is one of the biggest challenges for online doctoral students because of the ways in which doctorates have been funded historically. In a regular doctoral program it was common for the candidate to teach at the university where they were studying. Obviously if you're studying at a university 3,000 miles away, this can be a bit difficult. However, some universities still may offer arrangements like that for doctoral candidates who are willing to teach or TA online courses.
One option, if you're working at one university but studying at another, is to see if your university will help fund your doctorate. Universities often do this because they want as many of their faculty to have doctorates as possible.
There are also many private funding organizations that offer large recurring or one-time scholarships to help students earn their doctorate, but the requirements for these tend to be very narrow, so you will need to seek out the sources of which you fit the criteria.
Federal student loans are also an option. There are loan limits, but because the degrees featured in our ranking are so affordable, they could be totally covered by federal student loans. This thankfully means you should be able to avoid taking out higher-interest private loans.
Are online doctorates worse than traditional doctorates?
It depends on your perspective and program. Both have a lot to offer, but in some cases they're offering different things. Online doctorates allow you more flexibility both in how and when you spend your time, and where you live. Maybe there aren't any local doctorate programs in your area, but you like your job. In that case, an online doctorate is a great option for you. Attending a traditional program would require you to uproot your life, move to a new place, new job–introducing all kinds of variables in your life at a time when you're also looking to start an advanced degree program.
Many online doctoral programs do require residencies in some form, so you will likely be traveling to your school of choice for face-to-face courses and projects. For many this is once per year. For others it's more. However, there is at least one online doctorate in educational leadership in our ranking that allows you to complete your residencies online through an innovative system they developed.
Regarding programmatic quality, the vast majority of non-profit colleges, both private and public, maintain that their online programs are just as rigorous as their traditional programs.
Okay, so the quality is there. But will my online doctorate in educational leadership be accepted as equal to a doctorate earned via the traditional model?
This varies from institution to institution. In many cases it will be your choice whether or not to specify that your doctorate was earned online since it's not specified on most diplomas. Just look at many of the schools in our rankings. Schools like the University of Arkansas and the University of Massachusetts are among the most affordable universities offering online doctorate of education in educational leadership degrees. This is a sign that times are changing. The online delivery format is more accessible, and in many ways more efficient than the traditional models, and any forward-thinking organization will see that.
Online degrees are already extremely common in the education space. This is due to the simple fact that many schools are not close enough to quality Ph.D. programs. Yet in order to advance in the field, everyone from teachers to any level of administrator is required to pursue at least a master's degree. So more and more teachers are opting to earn their degrees online. In the past five years, the online graduate degree space has exploded because people have learned you can get a quality education from the comfort of your own home.
What does all this mean? Well, it means you don't even need to think about how online doctorates are viewed right now (even though this really shouldn't be a problem for you most of the time already). Think about how much more common and accepted they'll be after another three or four years, when you're finished with your degree. Online higher education isn't going anywhere. Over the past ten years it has done nothing but become more common and more accepted. In five or ten years, it's likely even organizations that are skeptical right now will have changed their thinking on the issue.
GCD Staff
Related:
Doctor of Education Scholarships
Master's in Education Scholarships
This concludes our ranking of the top 20 most affordable online PhD in educational leadership programs.