For the purpose of our ranking of the most romantic college towns, we considered the most romantic college towns to be those with beautiful scenery, romantic traditions, and activities that appeal to couples. We researched college towns from around the country using resources such as U.S. News and World Report, the Princeton Review, College Navigator, and Niche and created this list of those we believe to be the best places for love.
#50. Kenosha, Wisconsin
Romantic Place to visit: The Kissing Rock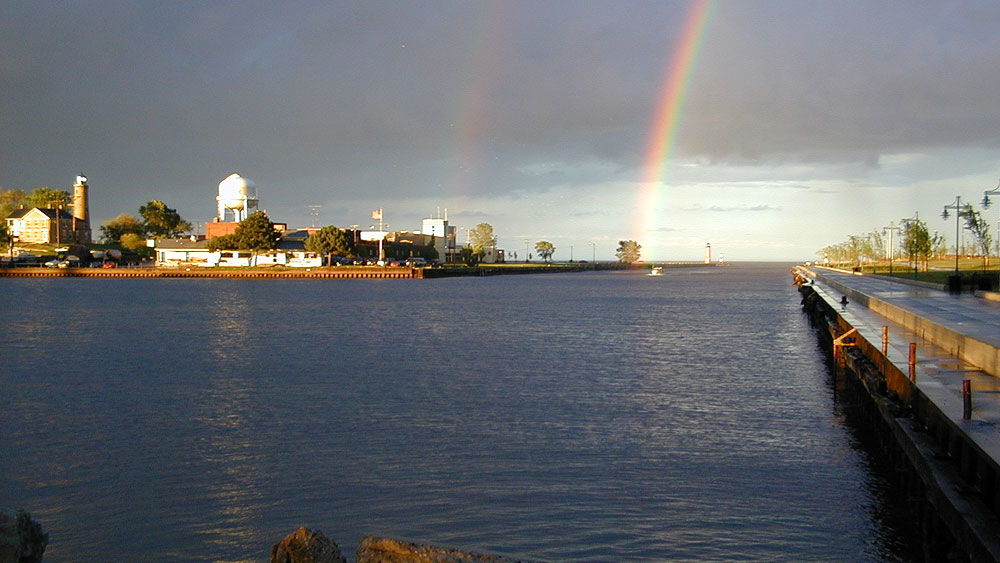 The Kissing Rock at Carthage College is rich in romantic tradition. This 1 1/4 ton boulder was moved to campus in the 1960s and overlooks Lake Michigan. This popular spot to propose often gets painted over in tribute to wedding ceremonies, pinnings, and celebrations. Couples often make this a part of their wedding traditions by painting their names and wedding dates on the rock for pictures. The city of Kenosha is also home to an arboretum and a wildlife sanctuary. Couples can relax and sit on the shores of Lake Michigan while taking in the view and sounds of the lake. For couples looking for a unique dating experience, a visit to the Jelly Bean Factory or a romantic drive-in movie provide a memorable experience.
#49. Annapolis, Maryland
Romantic Place to visit: William Paca House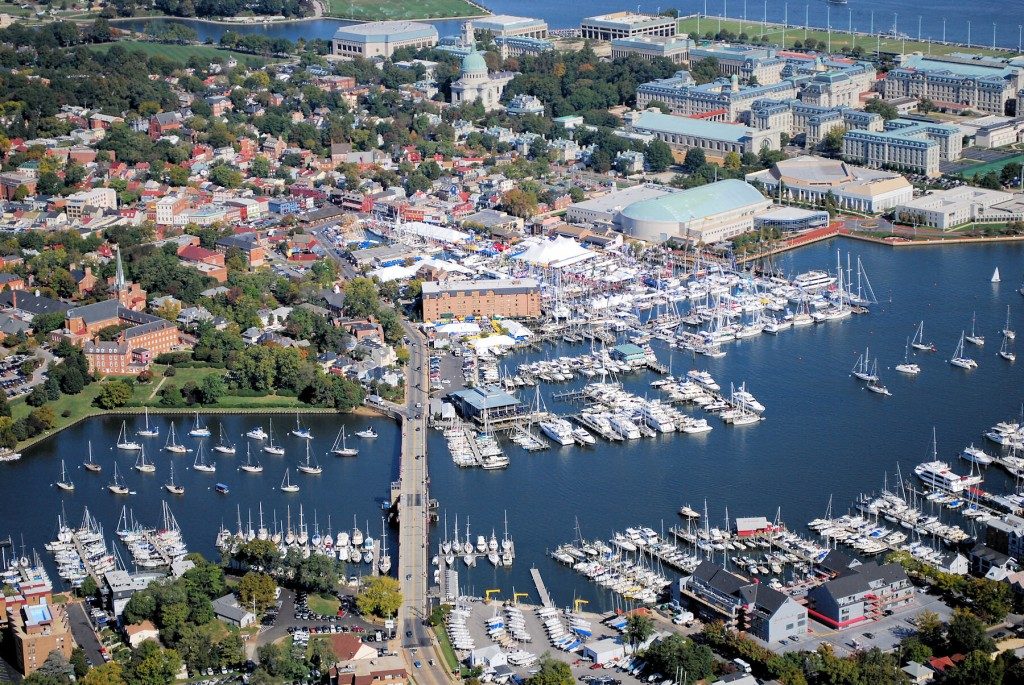 Ranked by DatingAdvice.com as one of the "15 Best Small Colleges for Dating," St. James College has a reputation for romance. Quiet Waters Park in Annapolis offers ice skating and the beautiful William Paca Garden has over two acres of beautiful foliage in the historic district. The William Paca House is a great place for couples to take a step back in time while basking in the romantic aura of 18th century history.
#48. New Brunswick, New Jersey
Romantic Place to visit: Passion Puddle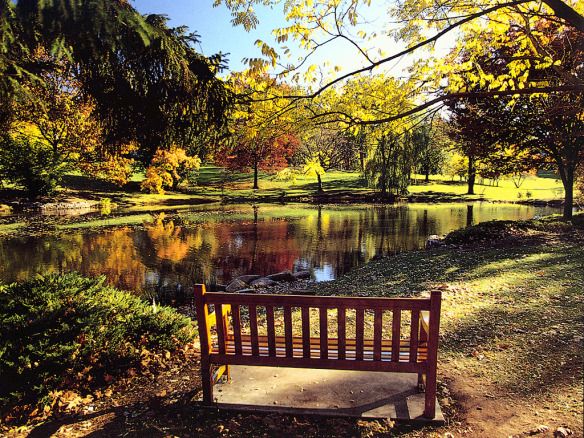 Rutgers University has a few romantic destinations for superstitious couples who want to solidify their futures. Legend says that if a man from Cook College and a woman from Douglass College hold hands and walk around Passion Puddle three times, they will get married and live happily ever after. For couples who want to speed up the process, another legend states that if a couple kisses on the Ravine Bridge, they will get pinned, engaged, or married within the year. New Brunswick offers romantic dining options including The Frog and the Peach. This restaurant was rated "Most Romantic" by readers of NJ Monthly. Couples can head out to Clydz for a nightcap and enjoy one of the most extensive bar menus in the area.
#47. Williamsburg, Virginia
Romantic Place to visit: Crim Dell Bridge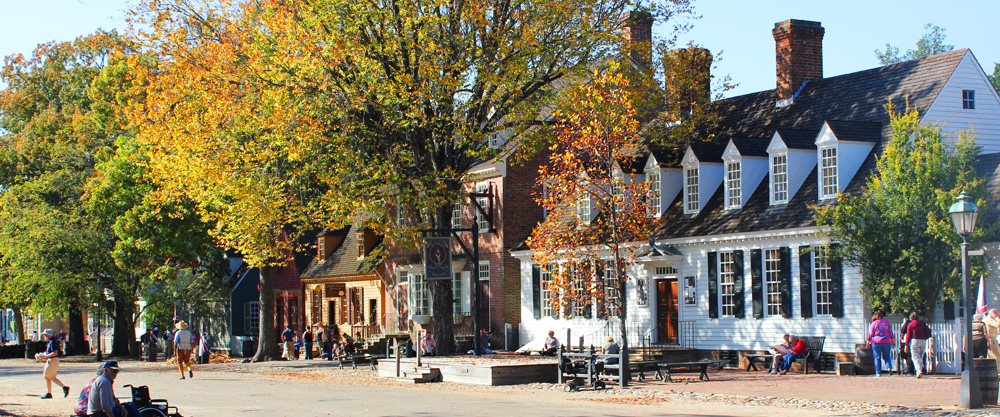 On the campus of William and Mary, lovers often visit the Crim Dell Bridge. Legend has it that if two lovers kiss at the peak of this wooden bridge, they will be together forever. The bridge opened on the first parents' day in 1966 and is engraved with the quote "that one may walk in beauty, discover the serenity of the quiet moment, and dispel the shadows." As if that isn't romantic enough, sweethearts can also enjoy the numerous spas to relax and sneak a kiss, enjoy a glass of wine at the Williamsburg winery, and finish the day with a sunset cruise with Yorktown Sailing Charters. We just planned the perfect date!
#46. East Lansing, Michigan
Romantic Place to visit: Beaumont Tower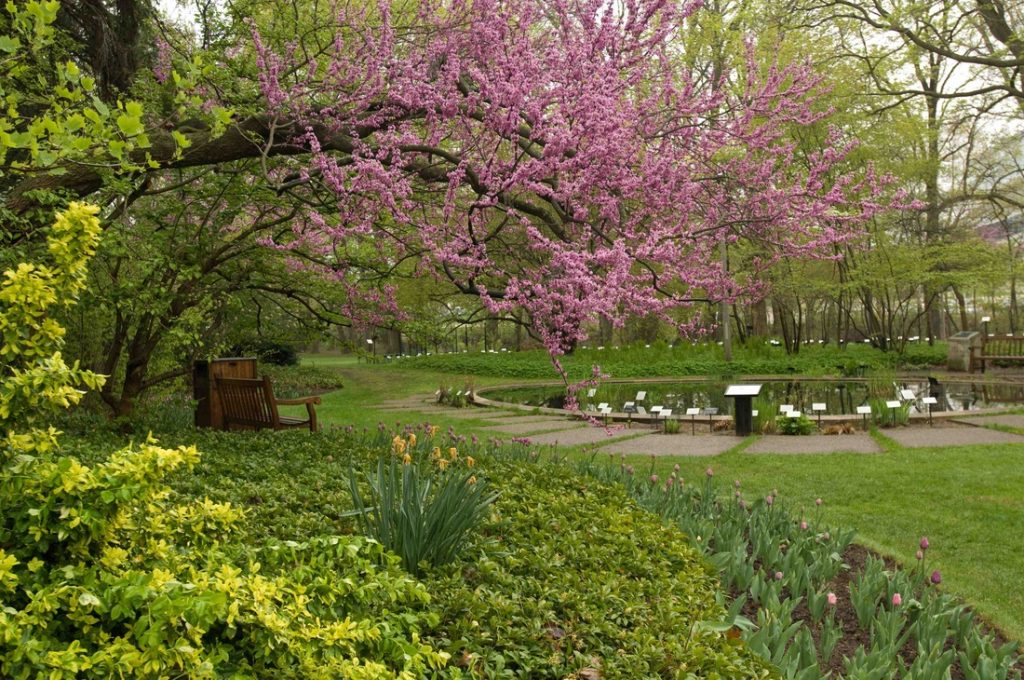 Kissing in the shadow of Beaumont Tower at Mikhail State University is said to make one a "True Spartan," and destined to be married. Numerous couples have shared a romantic kiss under the tower to partake in the tradition. Not quite sure your date is "the one?" There are plenty of other romantic things to do in this romantic college town. The Munn Ice Arena is a great place to snuggle up with a mug of hot chocolate after an afternoon of ice skating. The Beal Botanical Gardens provide a pristine backdrop for intimate conversation. College Magazine included Michigan State University in it list of top colleges for falling in love based on its' near perfect male/female ratio.
#45. Hamilton, New York
Romantic Place to visit: Willow Path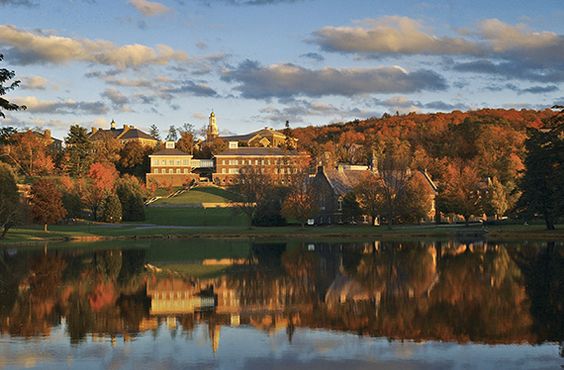 A romantic stroll along Willow Path at Colgate University provides the perfect setting for a first kiss. Tradition says that those who have their first kiss under the willows will be married. The campus of Colgate offers spectacular beauty with over 2,300 trees, and buildings that date back to 1827. The atmosphere is rich for romance. Couples can enjoy a Thursday evening concert at the Village Green or  a relaxing Saturday morning at the farmer's market.
#44. Fayetteville, Arkansas
Romantic Place to visit: Spoofer's Stone



Fayetteville, Arkansas is home to the University of Arkansas and one of the most romantic college traditions. Back in the day when it was not socially appropriate for men and women to mingle, they would stick notes to each other in the crevices of a large stone that became known as Spoofer's Stone. Today, the tradition continues despite the relaxed social norms and Spoofer's Stone is a popular place for marriage proposals. A popular wedding venue on campus is the Inn at Carnall Hall, a restored former women's dormitory that now serves as a romantic hotel and restaurant. Not quite ready for that level of commitment? The romantic college town of Fayetteville also has an 86 acre botanical garden that couples enjoy visiting and taking in the romantic ambiance of the beautiful sights and smells.
#43. Wheaton, Illinois
Romantic Place to visit: Blanchard Tower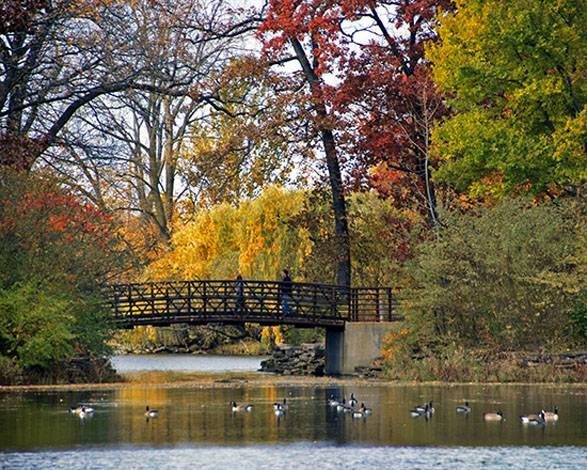 Wheaton College couples who want to announce their engagement or marriage to all of campus can do so by ringing the Tower Bell. The Tower Bell was brought to Blanchard Tower in 1872 and is rung in three sets of seven to announce an engagement and seven sets of three to announce a wedding. Couples return to post pictures and write messages for anniversaries and other milestones. Couples who love the outdoors can fall in love all over again in the Gardens at Cantigny Park. Grab a blanket and a picnic basket for a relaxing afternoon on the picnic grounds cuddling and looking at cloud formations. Over three miles of hiking trails are available for those who want to hold hands and enjoy conversation while taking in the foliage.
#42. Chapel Hill, North Carolina
Romantic Places to visit: William Davie Bench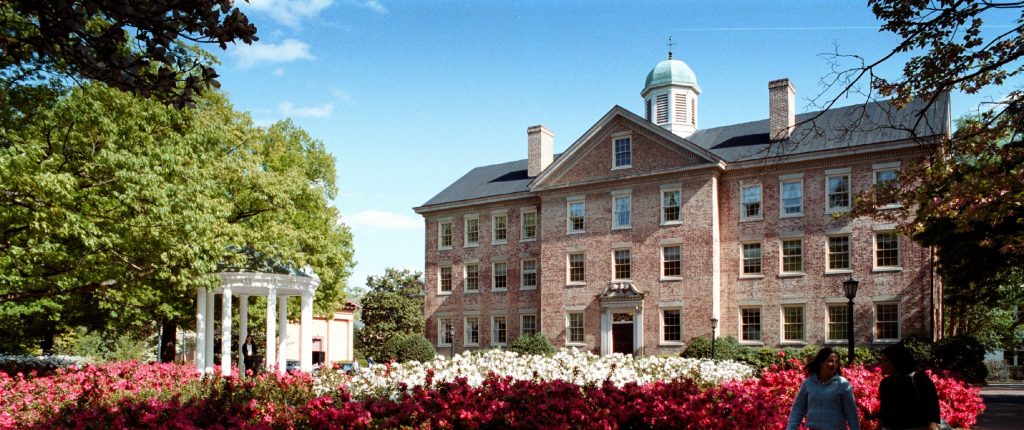 In the romantic college town of Chapel Hill, North Carolina, couples who are ready to take the plunge can kiss on the General William Davie bench under the 300 year old David Poplar tree and will be destined for marriage. Chapel Hill is also home to the Ackland Art Museum where couples can walk arm-in-arm admiring over 17,000 works of art. For lovers who want to try something new and exciting, the C'est Si Bon! Cooking School offers evening classes for couples to enjoy. Grab your love for a romantic stroll through Montrose Gardens. Open by appointment, Montrose Gardens offers beautiful rock and floral gardens to admire and set the stage for romance.
#41. Champaign-Urbana, Illinois
Romantic Place to visit: Eternal Flame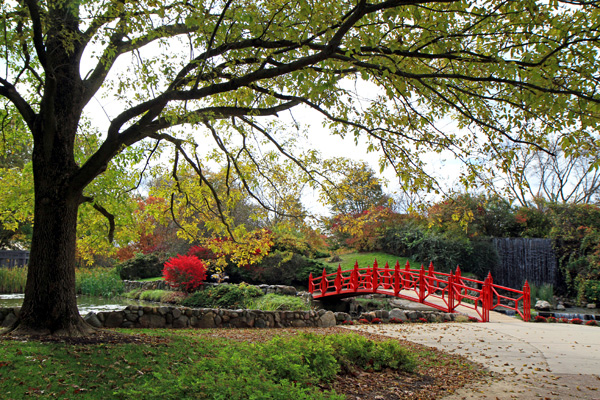 Eternal love is what every couple desires and the romantic college town of Champaign, Illinois certainly delivers. Legend says that couples who kiss under the Eternal Flame on the campus of the University of Illinois will be forever in love. If eternal love seems too long, couples could opt for intimate conversation and coffee at Espresso Royal or pick apples at nearby Curtis Orchard. The Arboretum is a great place for couples to experience the natural beauty of the Midwest and have a romantic picnic lunch.
#40. New Haven, Connecticut
Romantic Places to visit: Pardee Rose Garden and Greenhouse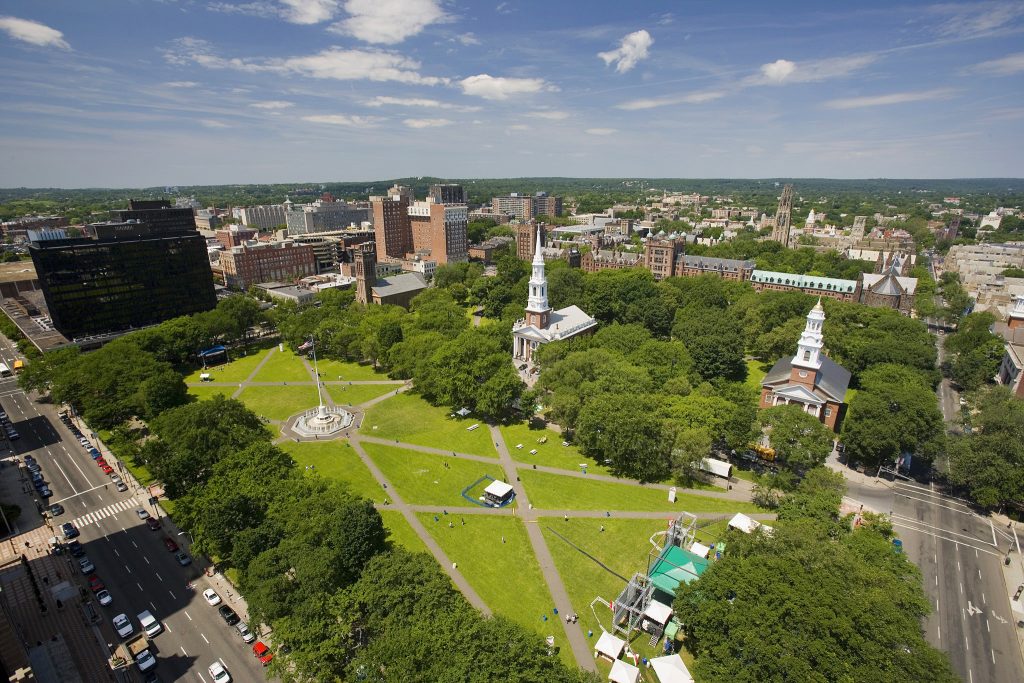 New Haven, Connecticut provides the backdrop to stoic Yale University. One of the most romantic college towns in the country, New Haven hosts the Yale University Art Gallery with an extensive collection that couples can appreciate and talk about for hours. Take your love to East Rock Park for an afternoon of hiking and a breathtaking view of the East Rock mountain ridge. The Pardee Rose Garden and Greenhouse is a picturesque site for wedding pictures. Share a bottle of wine at Gouveia Vineyards and sit out on the patio overlooking the vineyard. To wrap up your day, consider taking your heart throb to the Staubert Theater. This 100-year-old theatre offers top notch plays, ballet, and the New Haven Symphony Orchestra.
#39. Pasadena, California
Romantic Place to visit: Pasadena Museum of California Art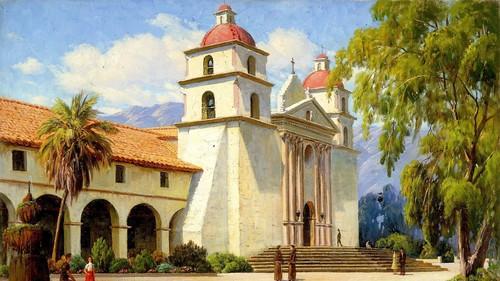 The Athenaeum in Pasadena, California is one of the most desirable wedding venues in the area. This romantic campus town is home to the California Institute of Technology. Students looking for love can take their crush to Brookside Park and take a stroll along the ponds offering a picturesque setting. The Pasadena Museum of California Art has numerous exhibits and gardens to enjoy will walking arm-in-arm through the gallery. The Caltech Olive Harvest Festival is a great event to get out and meet a special someone.
#38. Ames, Iowa
Romantic Place to visit: Campanile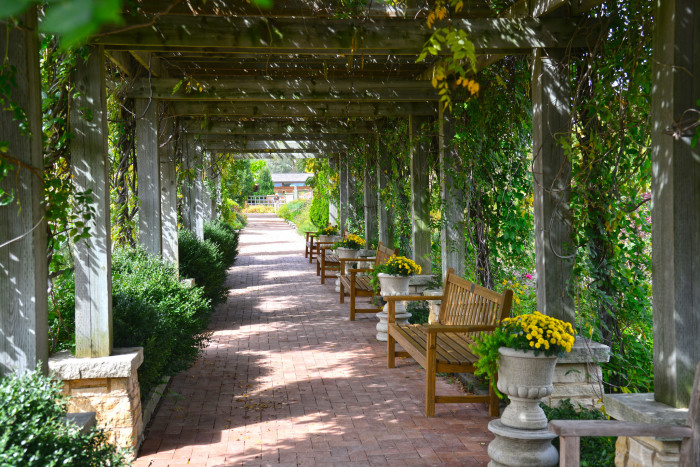 Legend has it that a student cannot be a "true Iowa Stater" until he or she has been kissed under the Campanile at midnight. To make sure everyone at Iowa State University has equal opportunity, homecoming festivities and other popular campus events include kissing under the Campanile. There are plenty of activities for couples in Ames including bike riding on over 35 miles of bike trails or enjoying a romantic picnic lunch at one of the dozens of parks around the city. Reiman Gardens is home to butterflies, a beautiful water feature, and a wonderful atmosphere to take a stroll and have conversation.
#37. Medford, Massachusetts
Romantic Place to visit: Bower Gate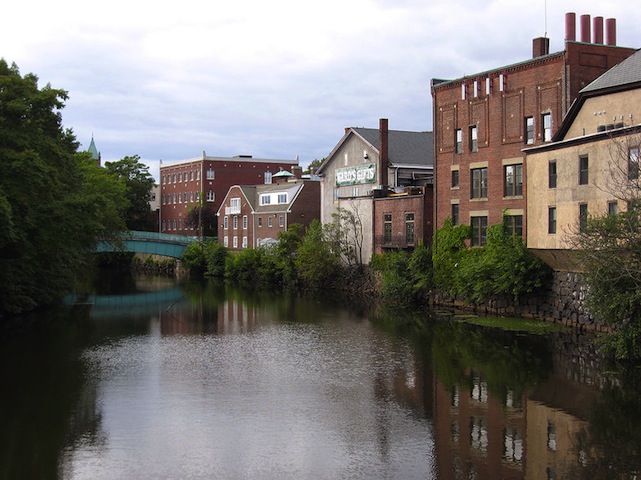 Medford, Massachusetts is a romantic college town rich in tradition. Sweethearts who kiss under the Bower Gate on the Tufts University campus are certain to fall deeper in love and eventually marry. It is said that a girl could not refuse a date with a Tufts senior as long as he asked at the Pump House. Lovers can take in the Boston skyline from the rooftop gardens on top of the Tisch library. For outdoor enthusiasts, Mystic Lakes is the perfect getaway for a picnic or hike along nice walking paths.
#36. San Luis Obispo, California
Romantic Place to visit: The Beach!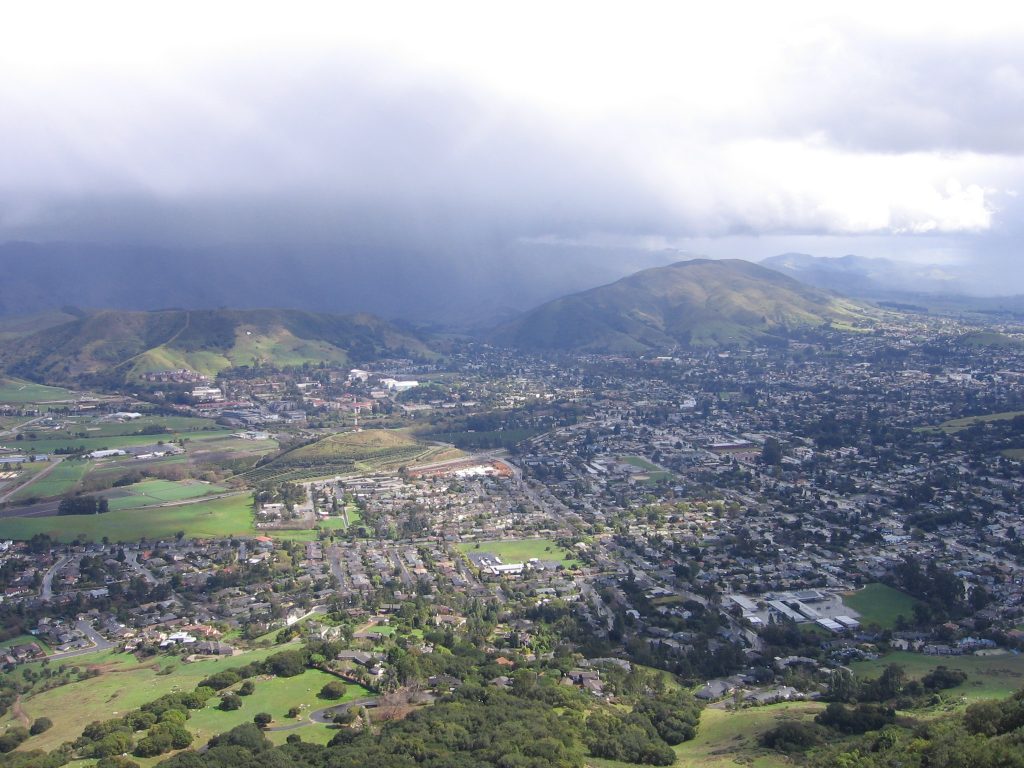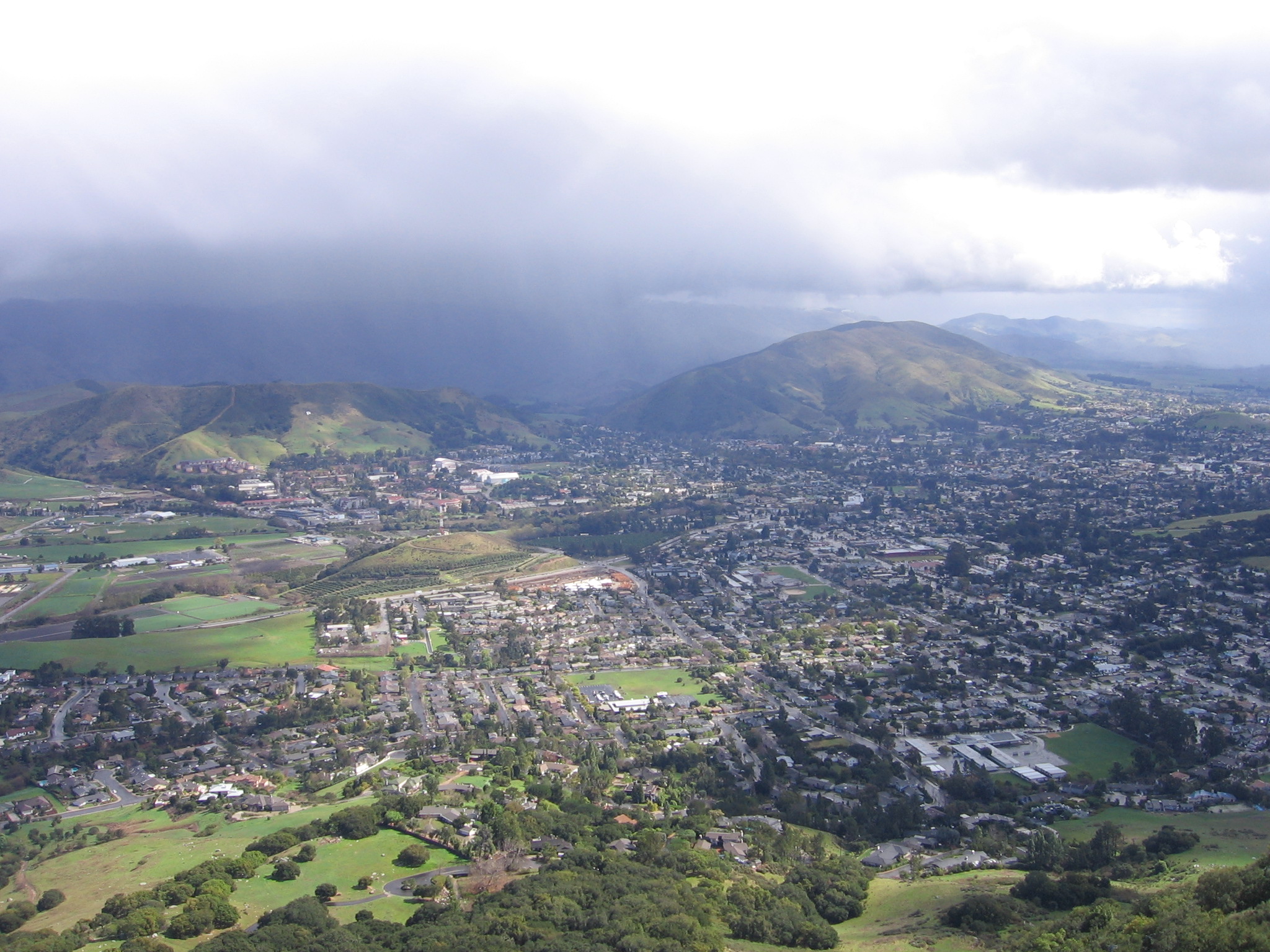 One of the "Happiest Places in America" according to Oprah Winfrey, San Luis Obispo has a perfect climate for love with about 285 days of sunshine. Home to California Polytechnic State University, San Luis Obispo offers over 9,500 acres of green space and numerous wineries throughout the area. Nestled between two popular wine regions, beaches, and beach cities, the location is perfect to grab a bottle of wine and enjoy a romantic evening on the beach. Take an overnight camping trip and serenade your love under the stars!
#35. Hanover, New Hampshire
Romantic Places to visit: Storrs Pond Recreation Area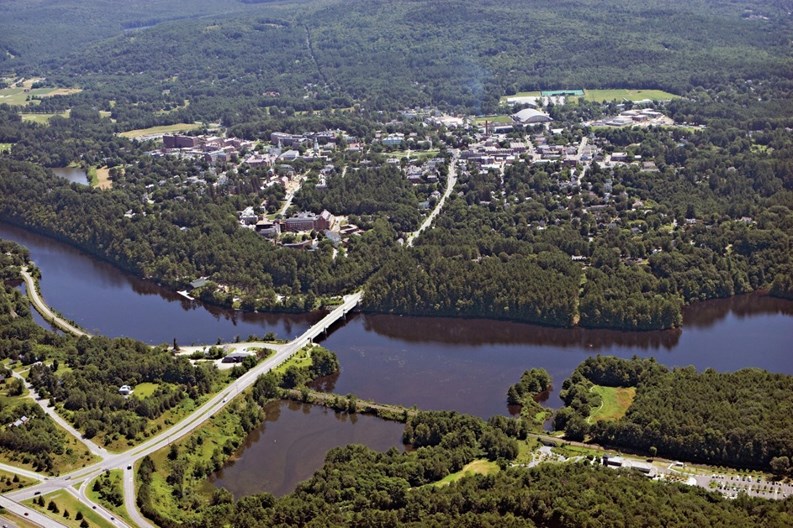 Hanover, New Hampshire is home to the smallest of the Ivy League schools, Dartmouth College. This romantic college town boasts an eclectic downtown area full of shops and boutiques that couples can stroll through and explore together. The Dartmouth Skiway offers 100 acres for couples to ski together and relax in the lodge with a hot cup of cocoa. Storrs Pond Recreation Area is a great place for couples to swim or camp, so make sure you pack a tent! Want to steal some kisses in the dark? Get cozy with your love and catch a flick at the 100-year-old newly renovated Nuggets Theater.
#34. Aspen, Colorado
Romantic Place to visit: Maroon Bells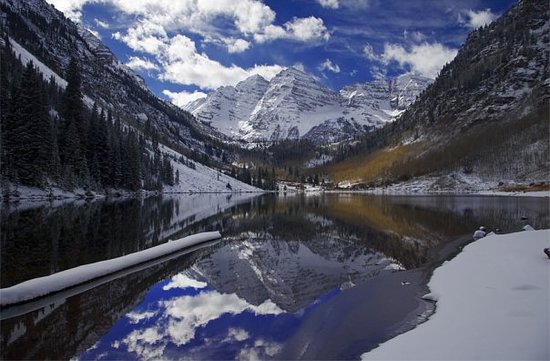 Students at Colorado Mountain College are lucky to live in one of the greatest areas in the country for skiing. As if a fun filled day on the slopes with your sweetheart isn't romantic enough, you can soak in the hot springs to bring the two of you closer to nature. Aspen is also home of the Santa Fe Ballet, an exclusive dance company with 11 professional dancers. A night at the ballet followed by a drive out to see the Maroon Bells, the most photographed spot in Colorado, will surely be a romantic evening to remember.
#33. Burlington, Vermont
Romantic Place to visit: Waterfront Park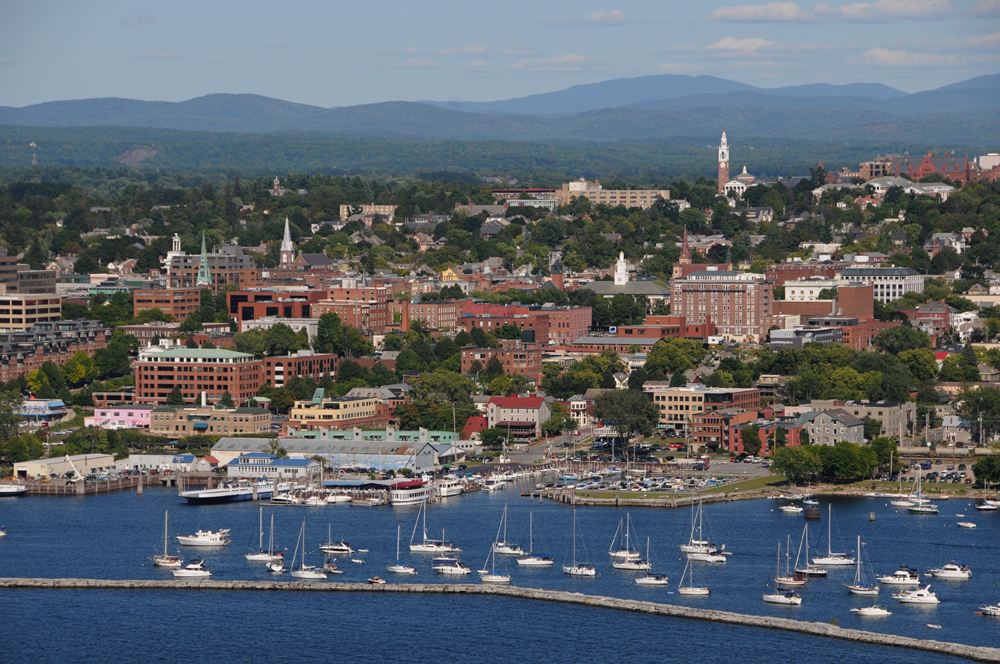 Burlington, Vermont is well known for its luxury mountain resorts. These resorts offer a breathtaking view of the mountains and a secluded locale for a romantic weekend. This bustling romantic college town is home to the University of Vermont. Young love blossoms when couples take a walk on at the Waterfront Park or an intimate boat cruise on Lake Champlain. Church Street offers numerous eateries, shops, and culture experiences. Adventurous couples can enjoy a bike ride on the Burlington Bike Path.
#32. Traverse City, Michigan
Romantic Place to visit: Sleeping Bear Dunes



The romantic college town of Traverse City, Michigan is home to Sleeping Bear Dunes, named one of the "Most Beautiful Places in America" according to Good Morning America. The dunes are a great place for love to blossom. Couples can enjoy numerous beaches and coves along the dunes and take in the amazing scenery while cuddling in the sand. The Cherry Capitol of the World produces some of the finest wines in the country. Visit Moomers Homemade Ice Cream and follow it up with a bottle of fine wine as a sweet way to end your romantic evening.
#31. Ithaca, New York
Romantic Place to visit: Beebe Lake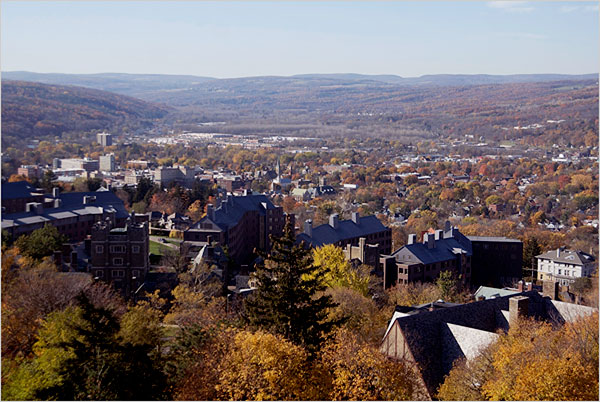 Cornell University in Ithaca, New York is a romantic college campus full of tradition. If a woman refuses a kiss on the Suspension Bridge at midnight, the bridge will fall into the gorge. Another legend says that couples who walk around Beebe Lake holding hands will become engaged and eventually marry. With a gorgeous college campus and a beautiful community, Ithaca is a great place to fall in love. For a breathtaking view, couples can climb 161 steps to the top of the Clock Tower. A perfect place to pop the question or catch your breath, the Clock Tower is 173 feet tall and one of the most prominent focal points on campus. Taughannock Falls is another beautiful place to take your love to view frozen waterfalls in the winter and get cozy with a cup of hot cocoa.
#30. Des Moines, Iowa
Romantic Place to visit: Seven Oaks Mountain Bike Trail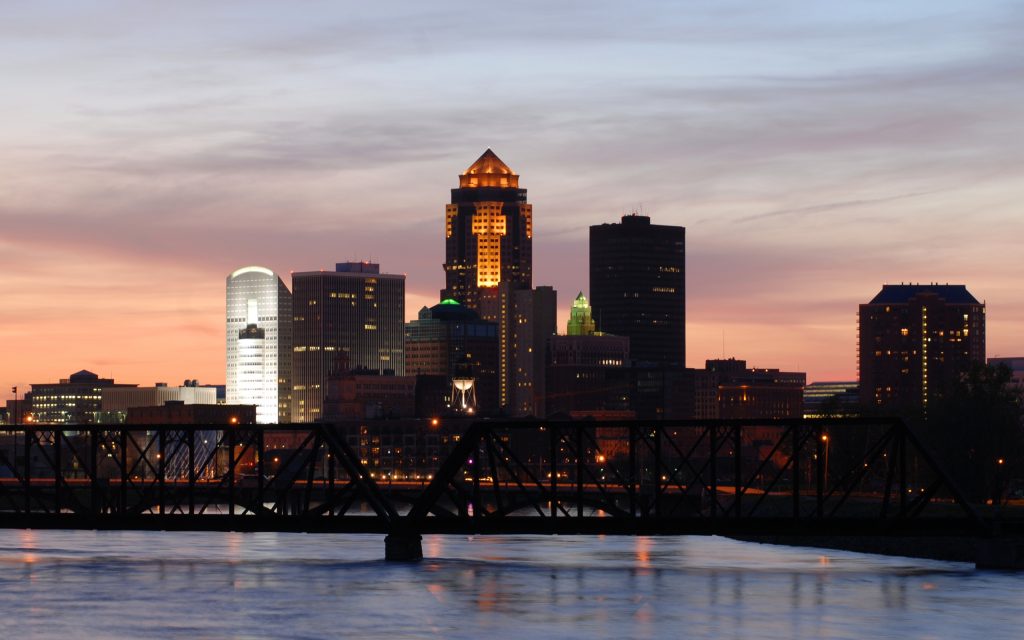 On Valentine's Day in Des Moines, Iowa, it is not uncommon to hear the Drake University Choir singing songs of love to individuals at school, at work, or even in the community. The Singing Valentine's provide a special touch to lovers on Valentine's Day. Des Moines is a romantic college town with plenty to offer those looking for a memorable date night. Snuggle up while watching the Des Moines Metro Opera, or dance the waltz at the Des Moines Ballroom which has public social dances every Friday night. Share a romantic picnic with a view on the Seven Oaks Mountain Bike Trail. Nature lovers will appreciate the serene environment and quiet time together.
#29. Princeton, New Jersey
Romantic Places to visit: Carillon



The iconic Princeton University has one of the most impressive collections of sculptures in the United States. Couples can stroll through campus and marvel at the diversity of these sculptures scattered around campus. Early risers can head to the top of the Carillon to watch a spectacular sun rise and marvel at the romantic ambiance. The college town of Princeton is also home to the Pettoranello Gardens which hosts ice skating and an annual Shakespeare Festival. Couples looking for laughs can check out the Triangle Club, the longest running comedy-music troupe in the nation.
#28. Columbus, Ohio
Romantic Place to visit: Oval Walk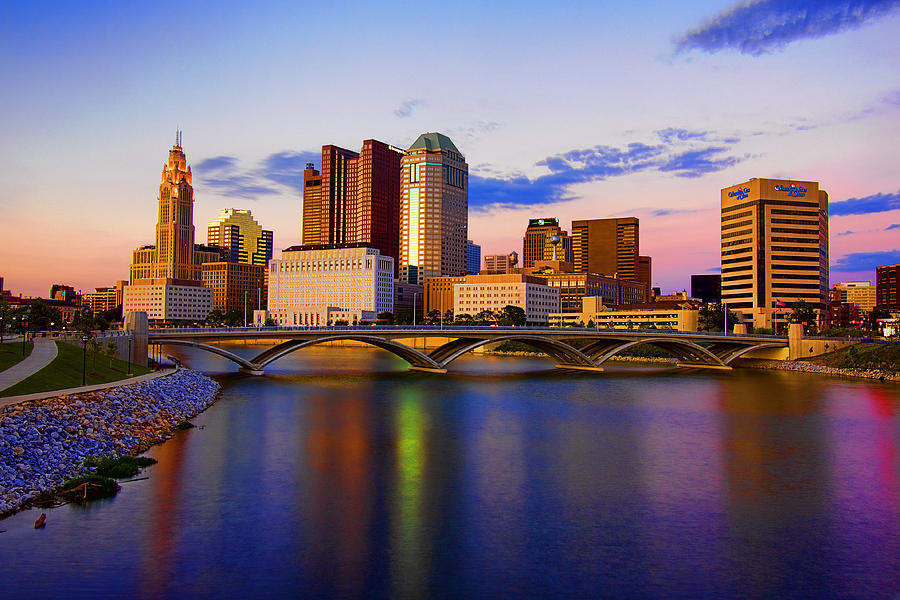 It's not uncommon to see couples in the romantic college town of Columbus, Ohio holding hands while walking across the Oval as the Orton Tower Bell rings on the campus of Ohio State University. If no one crosses the lovers' path during their walk, legend says their love will last forever. The campus of Ohio State is also home to the Hayes Hall whispering arch. If you whisper to your love at one end of the arch, they can hear you at the other end. A unique place for a wedding proposal-as long as you make sure your love is paying attention! Couples who want to take it slow and smell the roses can visit the Park of Roses at Whetstone Park. There are over 12,000 roses and 400 different varieties for lovers to enjoy. The Ohio Theater in Columbus is a great end to a romantic day. Check out a performance by their Columbus Symphony Orchestra or the BalletMet while sneaking  a couple romantic kisses.
#27. Notre Dame, Indiana
Romantic Places to visit: Basilica of the Sacred Heart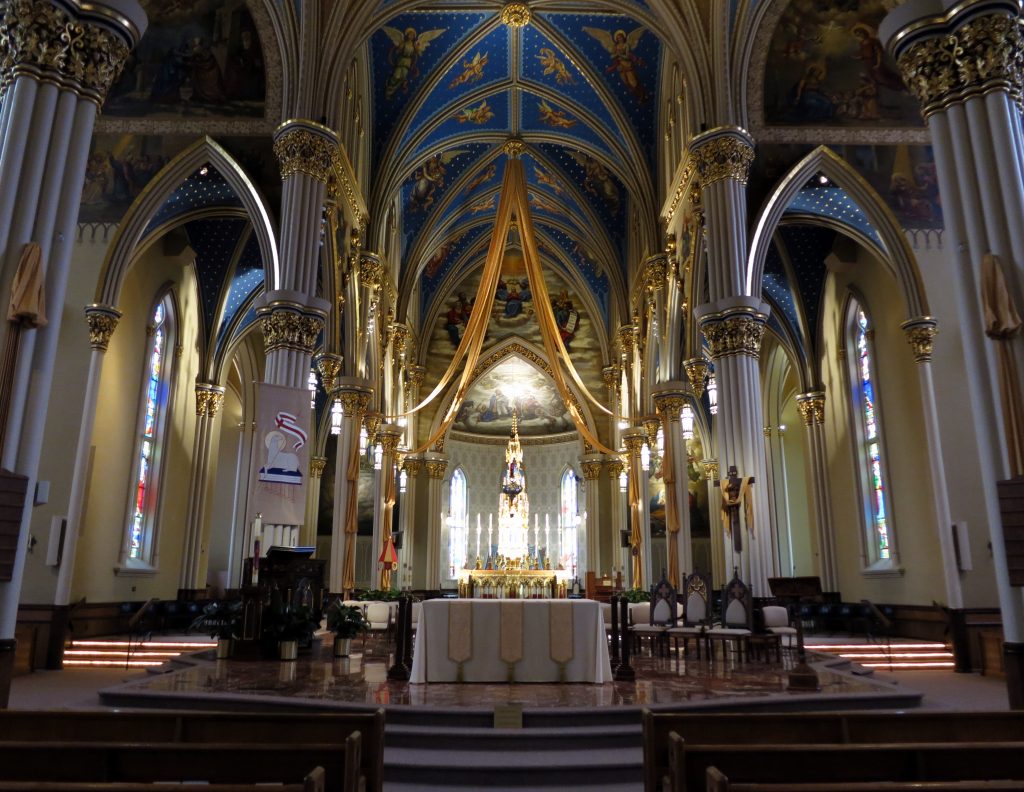 Notre Dame, Indiana is no stranger to legends leading to marriage. According to some, if a couple kisses under the Lyons' arch, they will get married after graduation. Another legend says that if a couple holds hands and walks around the campus lakes in the shape of an "8," they will be together forever. Feeling spiritual? Visit the Basilica of the Sacred Heart and take a tour with your love. Spend the night at Morris Inn on the campus of Notre Dame and have a beverage at Rohr Irish Pub before turning in for the night with your sweetheart.
#26. Brunswick, Georgia
Romantic Places to visit: Arthur J. Moore Methodist Museum and Library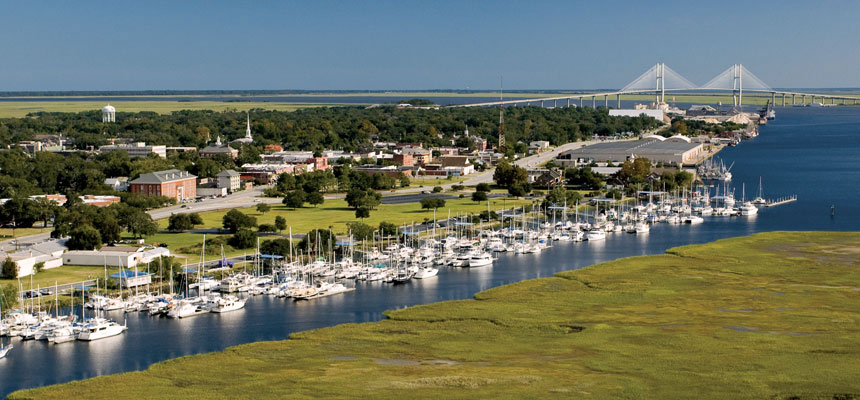 Southern romance is abundant in the beautiful college town of Brunswick, Georgia. Nestled between Savannah, Georgia and Jacksonville, Florida, Brunswick includes four barrier islands and multiple beaches. Couples looking for a quiet getaway can visit the Arthur J. Moore Methodist Museum and Library. The campus of the College of Coastal Georgia offers several historical landmarks that can be viewed on a pleasant stroll or bike ride. An afternoon of disc golf and bird watching makes for a low key romantic experience. To get the heart racing, a late night ghost tour through the historic downtown provides a unique experience to chat about over a glass of wine at one of the many local lounges.
#25. Clemson, South Carolina
Romantic Place to visit: President's Park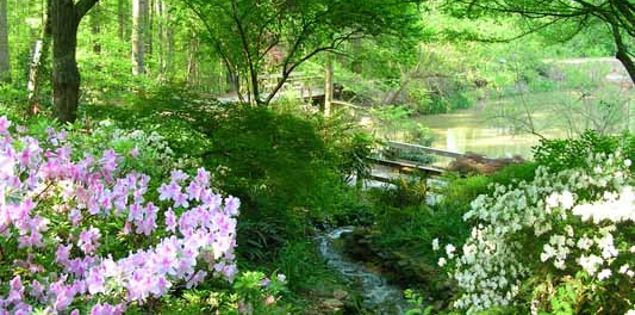 Clemson, South Carolina is a romantic college town with beautiful waterfalls and opportunities for lovers to appreciate nature and enjoy a quiet hike through the forest. On the campus of Clemson University, couples who walk hand-in-hand through President's Park will become engaged. To set the mood for romance, a camping trip at Lake Jocassee with your love can provide the perfect opportunity to gaze at the stars and talk about the future.
#24. Murray, Kentucky
Romantic Place to visit: Shoe Tree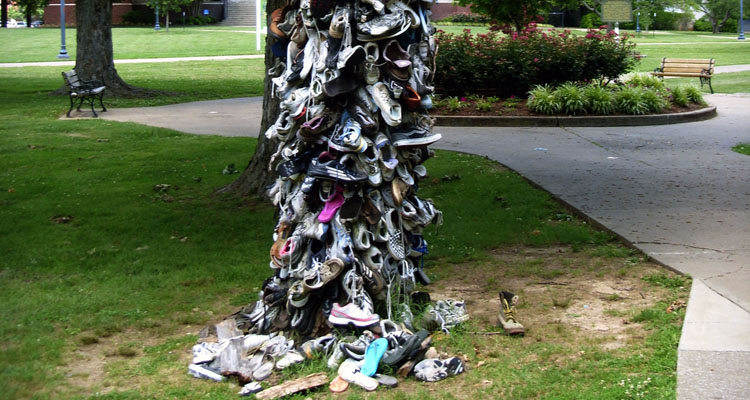 No one knows how the Shoe Tree started, but it has become a romantic campus tradition for couples who met at Murray State University and later got married. Once a couple gets married, they both nail a shoe to the tree and will have good luck throughout their marriage. Should they later have a child, they can nail a baby shoe to the tree as well. It's no wonder why there are so many shoes on the Shoe Tree. Murray was named the Friendliest Small Town in America by USA Today. The small town environment makes it easy to meet new people and develop an intimate relationship. Located near Land Between the Lakes and Kentucky Lake, the romantic possibilities are endless. Lovers can take in the gorgeous scenery, a romantic walk along the lake, an intimate picnic lunch, or enjoy an afternoon of window shopping.
#23. Bloomington, Indiana
Romantic Places to visit: Rose Well House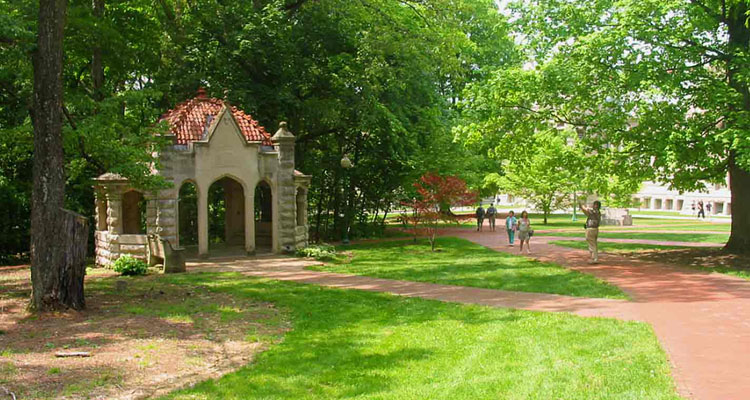 The Rose Well House on the campus of Indiana University in Bloomington, Indiana is connected to eternal love and commitment. If a couple shares a kiss in the Rose Well House on Midnight of Valentine's Day, they will be together forever. New female students aren't considered true co-eds until they have been kissed at Rose Well. Couples looking for a romantic outdoor experience can sneak out to the Hoosier National Forest for a romantic drive or a camp-out under the canopy of branches. Try bird watching with your love at Beanblossom Bottoms Nature Preserve. Watch your love become giddy with excitement as they watch a bald eagle soar overhead!
#22. Bend, Oregon
Romantic Place to visit: McMenamins Old St. Francis School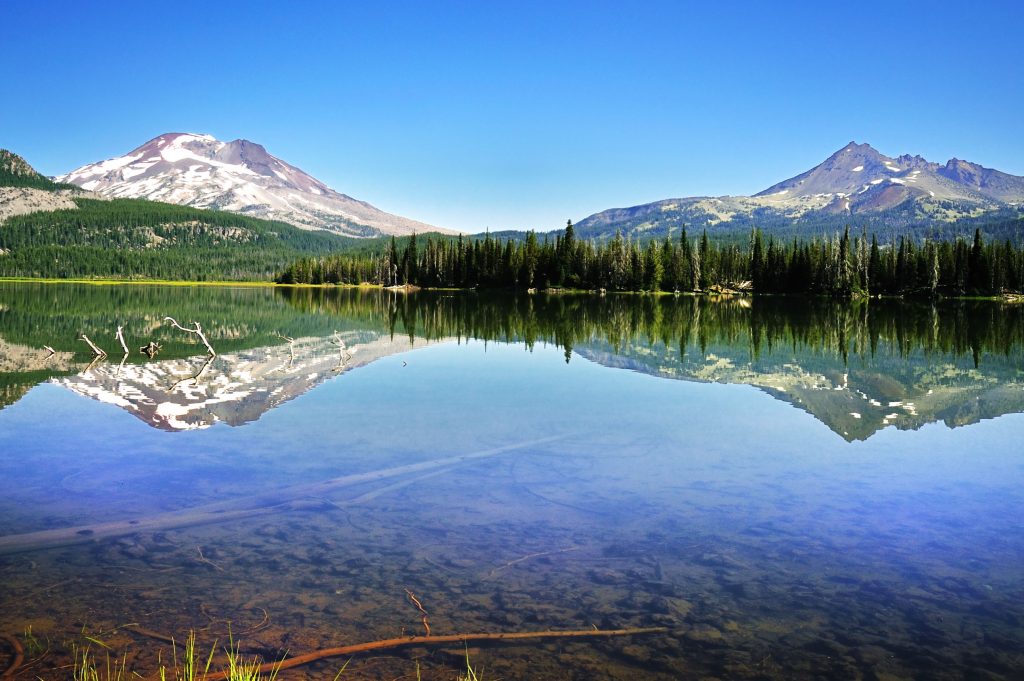 Bend, Oregon is considered "one of America's most romantic towns" according to Travel and Leisure Magazine. Home to Oregon State University-Cascades, college couples looking for adventure can head to the Meissner Nordic ski resort and spend an afternoon in the powder. The soaking pool at McMenamins Old St. Francis School is a great way to relax with your love. This saltwater pool offers gorgeous tile work and an intimate setting for conversation. Wanderlust tours offers moonlight canoeing for sweethearts to want to share a kiss on the water under the moonlight.
#21. Lexington, Kentucky
Romantic Place to visit: Kissing Tree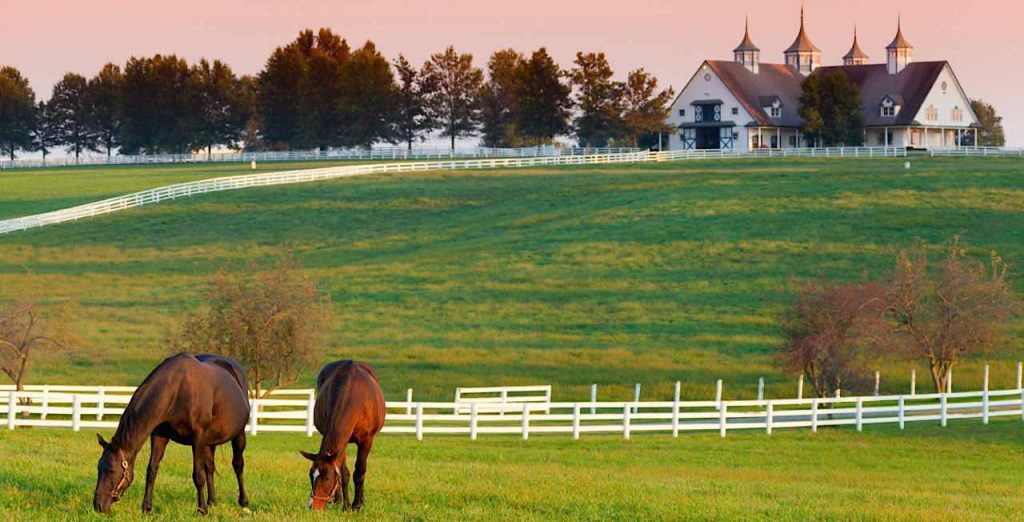 The romantic college town of Lexington, Kentucky offers serene horse farms, beautiful views, and excellent hiking opportunities. At Transylvania University, lovers have been connecting under the Kissing Tree since the 1940s. In the 40's and 50's, couples could sneak a kiss under the 260 year old Ash Tree without ramification. Today, it is a popular meeting space for couples to meet up for conversation or to continue the kissing tradition. Lovers in Lexington often head up to Red River Gorge for an afternoon of hiking and exploration. Bring a picnic lunch and make a day of it to discover impressive rock features, cliffs, and waterfalls. Need more time? Spend the night in a cozy cabin and wake up with your love to see the majestic sunrise.
#20. Athens, Ohio
Romantic Place to visit: The Kissing Circle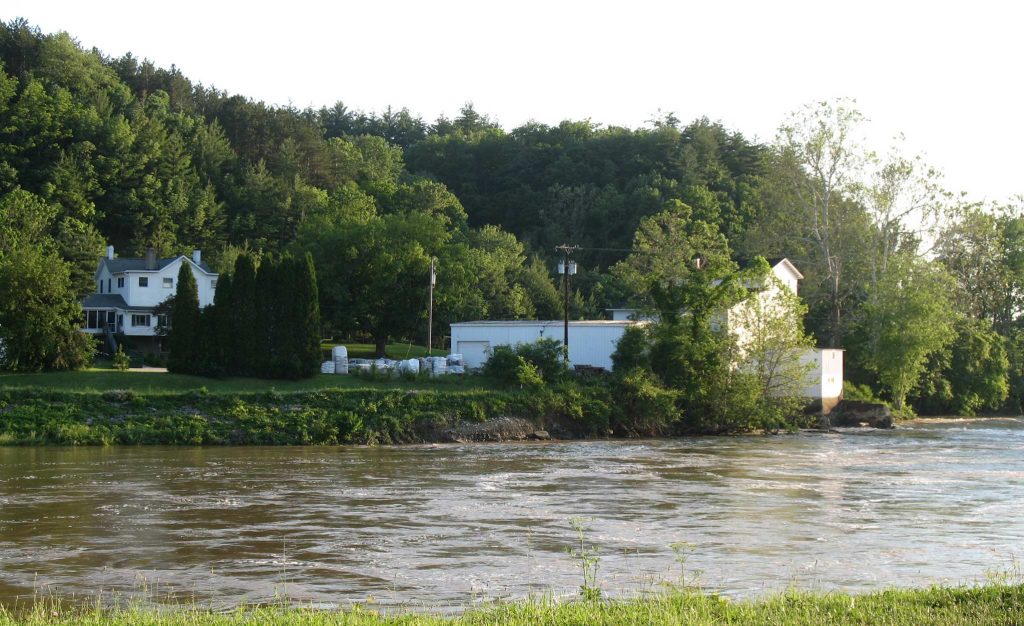 Over 50 years ago, kissing in the circular area on the campus of Ohio University was a sweet tradition. The Kissing Circle, as it came to be called, is now a place for students to meet, leave messages, or sneak kisses between classes. For couples who want to get close to nature, Strouds Run State Park is not far from campus and offers some romantic scenery to get your heart racing. There is nothing quite as charming as a vintage movie theatre and the Athena Cinema on Court Street certainly delivers. This 1915 theater offers unique showings that you can't find in a typical theater. Snuggle with your love over a bowl of popcorn!
#19. Ann Arbor, Michigan
Romantic Place to visit: Engineering arch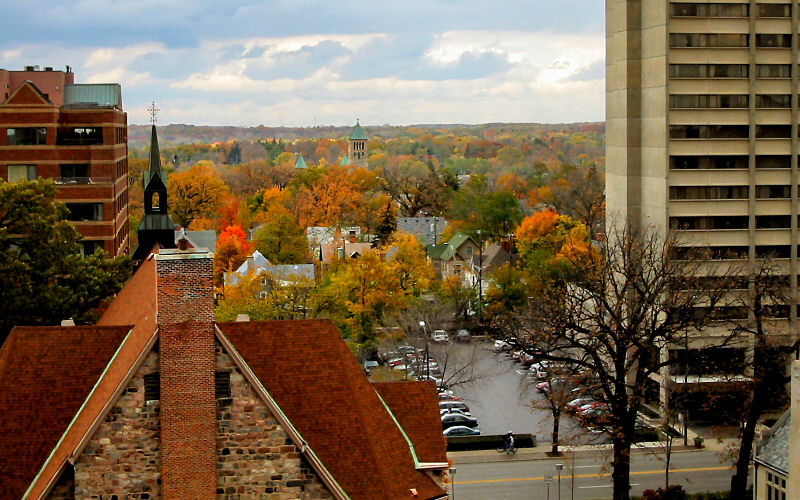 Lovers kissing under the engineering arch at the University of Michigan will eventually marry, at least according to legend. Alumni who marry on campus will often get pictures taken under the arch as a symbol of where they met and their undying love for one another. If you aren't quite ready for marriage, maybe sending your sweetheart a singing valentine is more in tune with your message. The Huron Valley Harmonizers provide this service every February to offer a unique option to a traditional Hallmark card. Vintage dancing at the Grand Traditions Vintage Dance is a romantic activity. Twirl your love to the sounds of jazz, ragtime, and Victorian tunes.
#18. Cambridge, Massachusetts
Romantic Place to visit: Widener Library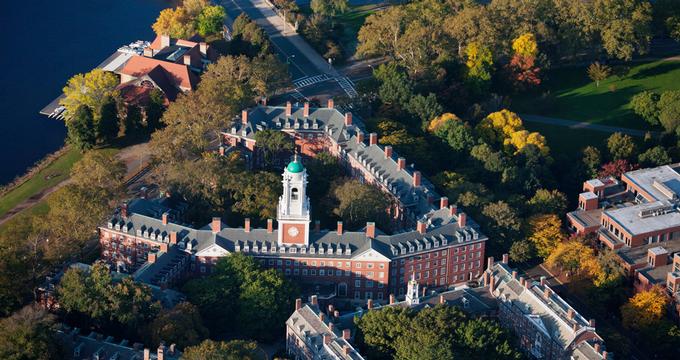 Amorous students at Harvard University have been "kissing in the stacks" of the Widener library for decades. There is something about taboo behavior in a library that young lovers cannot resist. For those in Cambridge who want to get to know their partner a little better, the Dudley Garden (restored in 1999) provides a quiet, outdoor setting for conversation and a cup of coffee. Cambridge is home to dozens of museums, art galleries, theaters, and music venues that are sure to entice any couple looking for something exciting and new to keep their relationship fresh.
#17. Durham, North Carolina
Romantic Places to visit: Duke University Chapel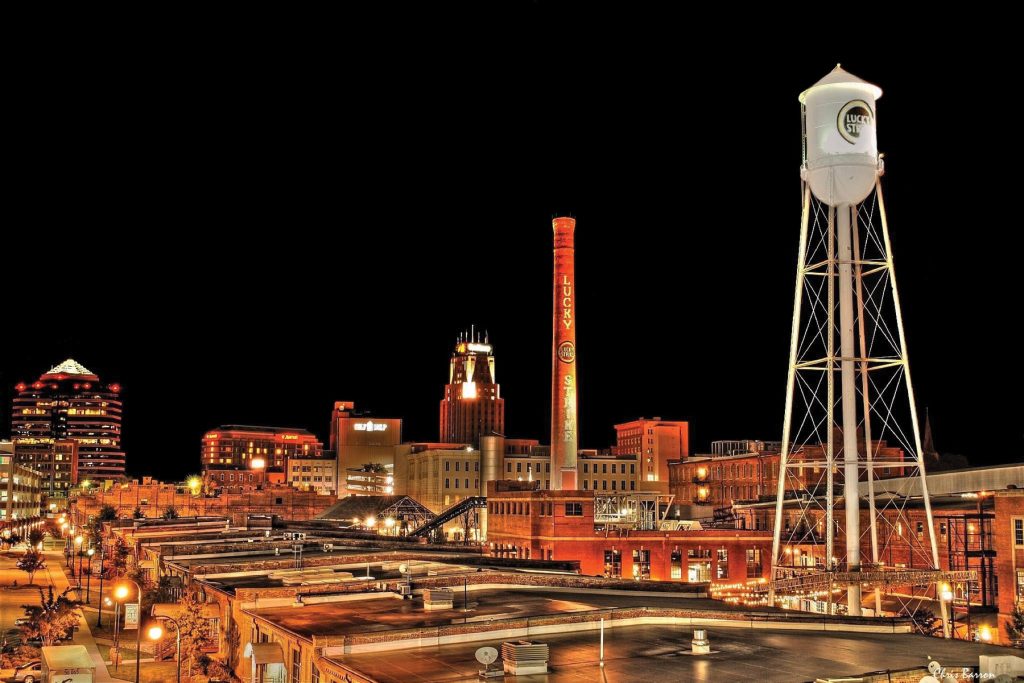 Duke University has one of the most beautiful wedding venues in North Carolina at the Duke University Chapel. The Chapel is spectacular and, for love birds lucky enough to get the top, offers a romantic view of the city. For couples trying to avoid heights, the $24 million Nasher Museum of Art is a great place to wander and get to know more intimate details about your partner. Grab your bikes and head out to Duke Forest where couples can enjoy biking and hiking on over 7,000 acres of land. The Sarah P. Duke Gardens offers five miles of paved walks and pathways. Enjoy the beautiful flowers as you stroll arm-in-arm with your love.
#16. Stanford, California
Romantic Place to visit: Full Moon on the Quad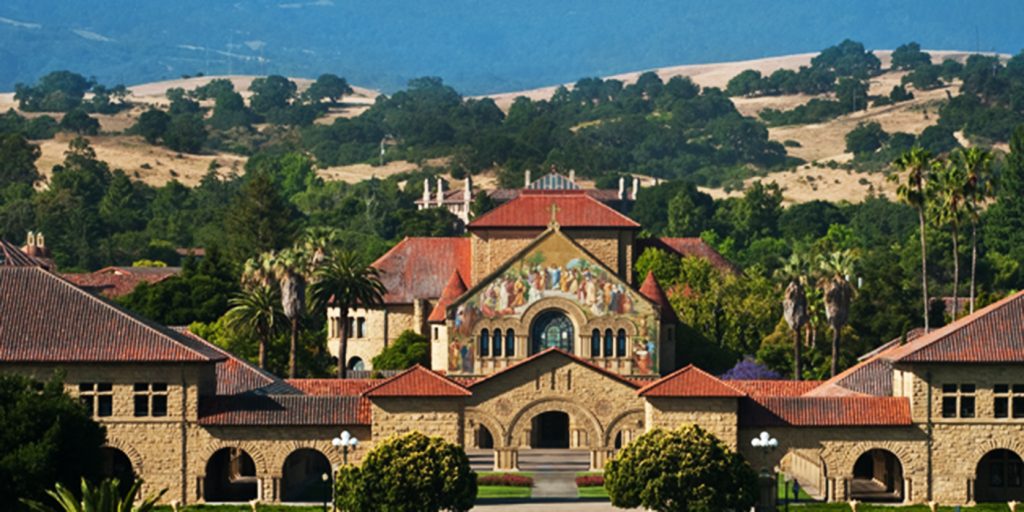 Stanford University is rich in tradition and (apparently) sexual energy. It has been a tradition at Stanford for over 200 years that senior men and freshman women meet under the full moon on the quad and share a kiss. A little more wild and crazy in 2016, kissing under the full moon is still a Stanford tradition. The community of Stanford and Palo Alto, California do not have to look far for romance. Nearby is the Santa Cruz Mountains and the Pacific Ocean which offer breathtaking views and a romantic backdrop. Shoreline Lake offers plenty of rentals to spend the day on the water with your love. The Arastradero Preserve offers a secluded place to go biking, hiking, or picnicking. Grab a picnic lunch and a bottle of wine and voila! Instant romance!
#15. Allentown, Pennsylvania
Romantic Place to visit: The Wishing Steps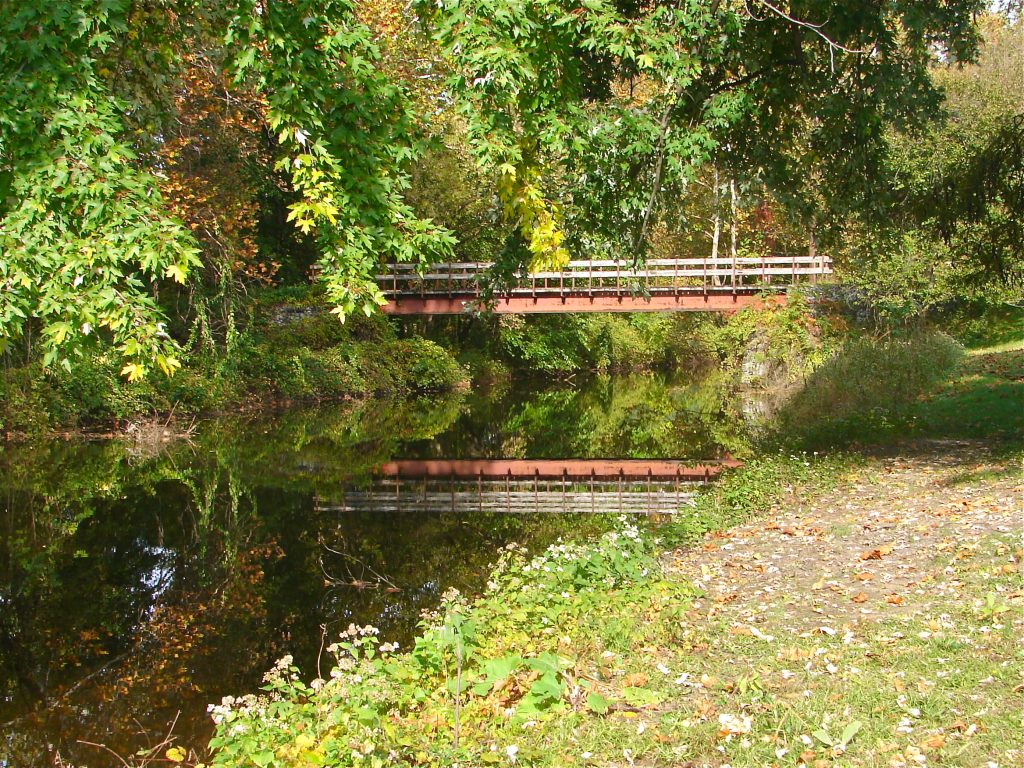 Legends of romance at Cedar Crest College in Allentown, Pennsylvania go back over 50 years. When a couple makes a wish at the top of Cedar Crest Park after taking the same number of steps to the top, their wish comes true. Also known as "Proposal Park," it is also a popular engagement spot. The romantic college town of Allentown offers beautiful scenery, 19th century architecture, and dozens of parks. Couples can hold hands a stroll through Lehigh Parkway; cuddle up while enjoying a show at the Miller Symphony Hall, or take a step back in time and visit historic covered bridges.
#14. La'ie, Hawaii
Romantic Places to visit: Hakilau Beach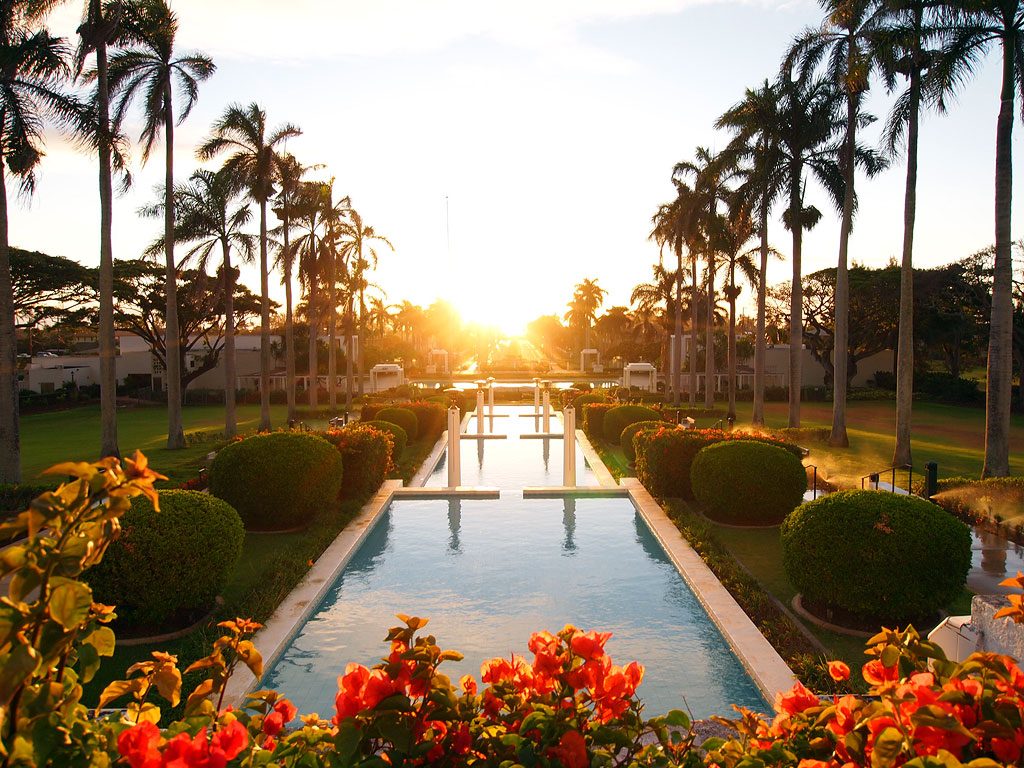 The small Mormon community of La'ie, Hawaii is home to Brigham Young University. Couples can spend time together discovering the incredible lithified dunes that jut out into the ocean. Relax with your love on nearby La'ie Beach Park or Hakilau Beach. Explore the coral reef and listen to the surf pound against the shore. The Polynesian Cultural Center is a 42 acre living museum where couples can explore traditional cultures and exhibits. Learn to hula with your love or take a romantic canoe ride through the park. The beautiful scenery will be sure to get your heart racing!
#13. Oxford, Ohio
Romantic Place to visit: Upham Arch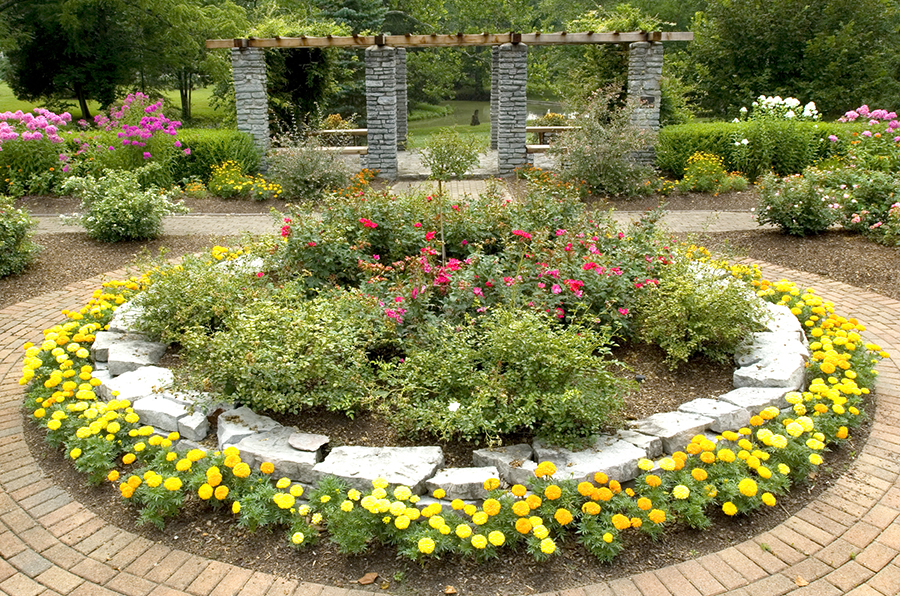 The "Miami Merger" is a well-known nickname for couples who meet and later marry from Miami University in Oxford, Ohio. The nickname is so ingrained in the University culture, that each year, the school sends out "Miami Merger" Valentine's Day cards to the 14% of alumni who have married other alumni! The school is rich in romantic tradition, making it easy meet your sweetheart and fall in love. Lovers who share a kiss under the Upham Arch at midnight are said to marry. The city of Oxford also exudes romance. Whether taking a guided historic walking tour through the city or exploring the beautiful wildflowers at the Silvoor Biological Sanctuary, there are many opportunities to spend time together and even sneak in a couple kisses.
#12. Winter Park, Florida
Romantic Places to visit: Knowles Chapel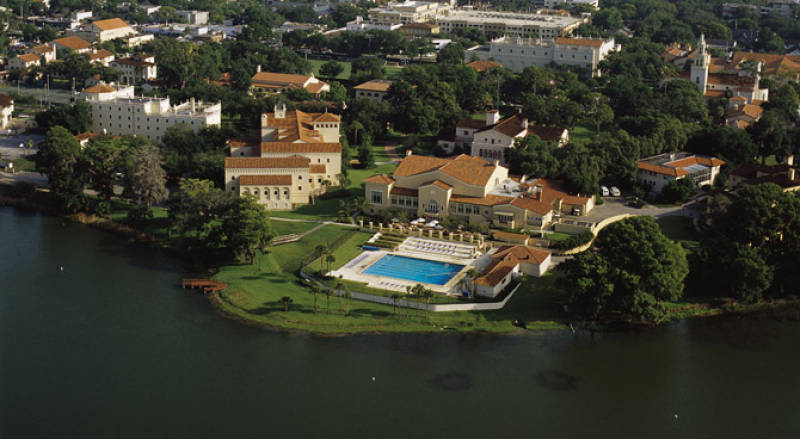 Rollins College in Winter Park, Florida has one of the most beautiful wedding venues in the state. Knowles Chapel features Mediterranean Revival architecture and beautiful stained glass. In order to be married at Knowles, either the bride or the groom needs to have a direct tie to Rollins. For those not quite ready to take the plunge, Winter Park offers a romantic boat tour through winding canals and lakes to set the stage for love. Couples can visit Kraft Azalea Gardens to take in a spectacular view or check out the art collection at the Charles Hosmer Morse Museum of American Art.
#11. Walla Walla, Washington
Romantic Places to visit: McNary Wildlife Refuge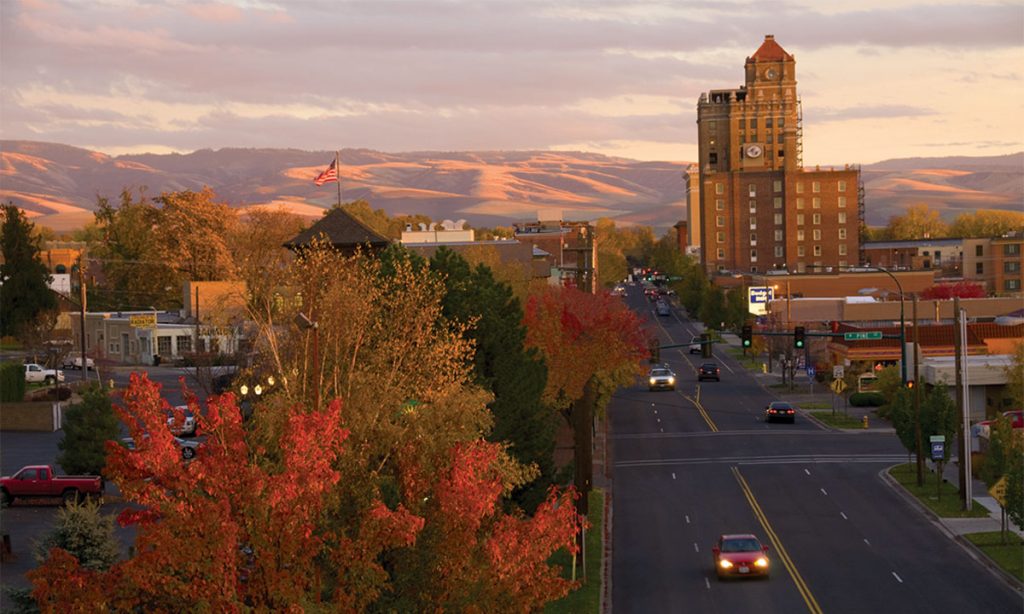 Romance is in the air in Walla Walla, Washington. This beautiful college town is home to Whitman College where romantics can stroll through campus, viewing 23 different art sculptures. After a stroll, lovers can check out their choice of over 30 different wine tasting rooms. Walla Walla has several museums to enjoy. Step back in time at the Fort Walla Walla Museum or pack a picnic and head out to the McNary Wildlife Refuge. There are over 300 bird species during migration in Walla Walla. Relax with your love as you listen and observe the sights and sounds of nature.
#10. West Point, New York
Romantic Places to visit: Flirtation Walk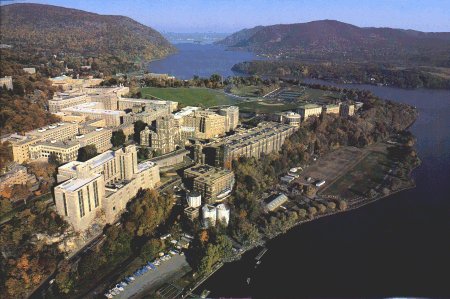 West Point, home of the most prestigious military school in the United States, is also one of the most romantic college towns on our list. Couples who walk along this 3/4 mile path from the Hudson River to Lincoln Hall must pass under the Kissing Rock. Couples are supposed to kiss as they pass under the rock or legend says it will fall on them. West Point is also known for the Two-Percent Club. High school sweethearts who stay together while the cadet attends West Point are considered part of the "club." The area around West Point is rich with history. Couples can visit Constitution Island to marvel at the natural beauty. Cozy up next to your love and enjoy a play at the Eisenhower Hall Theater. Open to the public, the Theater offers top notch performances in a comfortable setting.
#9. South Hadley, Massachusetts
Romantic Places to visit: Mount Skinner



Mount Holyoke College is the oldest college for women in the United States. Grab some fresh flowers for your beau from a local roadside flower stand and head up to majestic Mount Skinner to "take a hike" and breathe in the fresh mountain air. A walk along the Upper and Lower Lakes is reminiscent of a classic romance novel and the autumn foliage is some of the most beautiful in the world. The Mount Holyoke College Art Museum is a teaching museum with artifacts from around the globe. Experience the culture and finish the evening with a romantic walk through the locally owned bookstore.
#8. Greenville, South Carolina
Romantic Places to visit: Furman University Bell Tower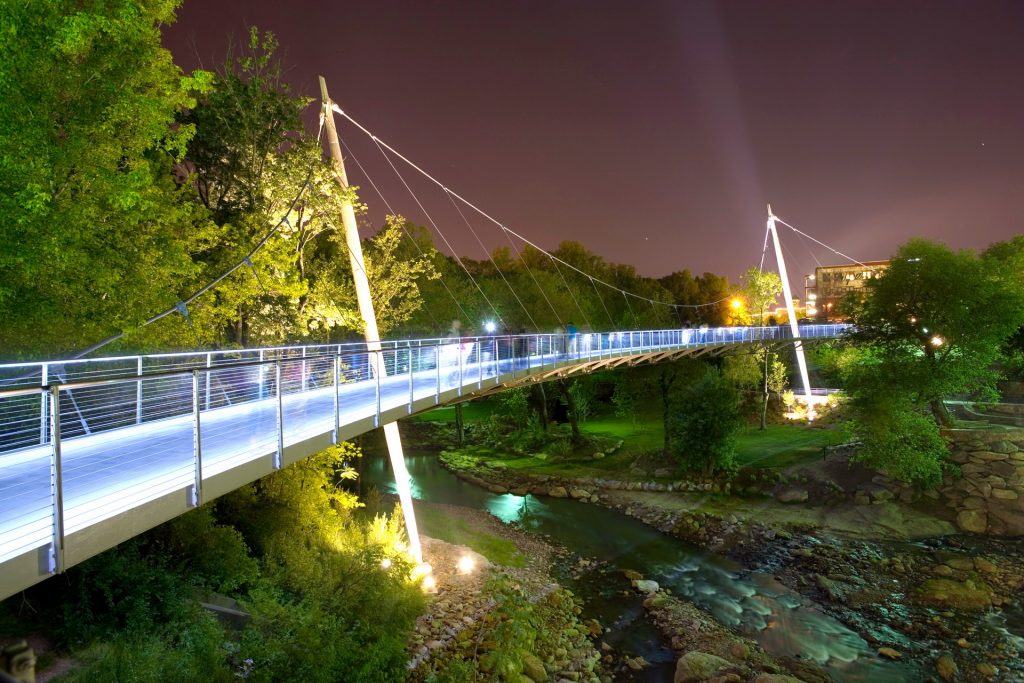 When love in Greenville, South Carolina gets serious, it gets "Bell Tower serious." Local legend has it that lovers who share a kiss under the Furman University Bell Tower are destined to be married and spend their lives together. It's not hard to fall in love in Greenville, named one of the "Most Beautiful College Campuses" in the country. The atmosphere is picturesque. Romance blooms in the Rose Garden where gardeners leave fresh cut roses atop rose bushes for people to take and hand to their love. An intimate stroll down Swamp Rabbit Trail can provide just the setting to ask a very important question, or just get to know someone better. Furman University has a high rate of alumni who get married which is not surprising after spending four years surrounded by beautiful scenery and romance.
#7. Portland, Oregon
Romantic Places to visit: Fir Acres Estates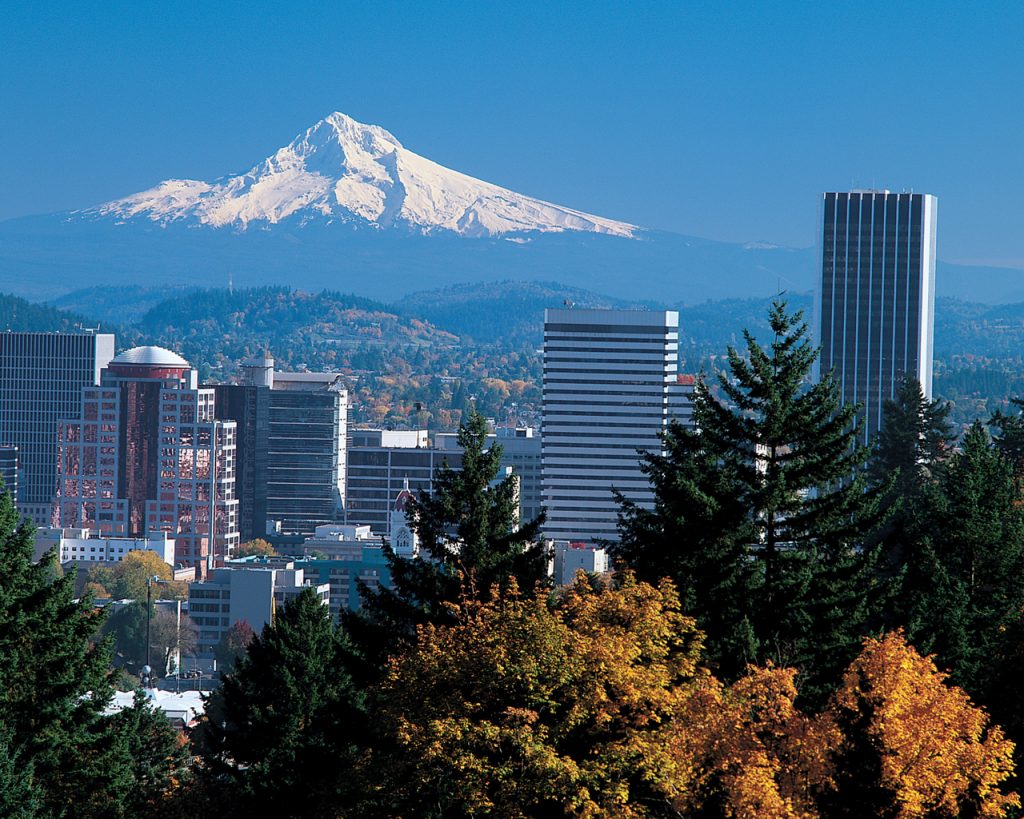 Portland, Oregon is home to one of the most premier wedding venues in the country on the campus of Lewis and Clark College. Fir Acres Estates offers the bride and groom various ceremonial settings such as the rose garden, reflection pool, or even Great Platt lawn. There is plenty to do around Portland for amorous. Visit Old Town Portland and stroll through shops and galleries arm-in-arm with your love. See a performance by the Portland Symphony Orchestra. Finish up the evening sharing a few laughs and sweets at Voodoo Doughnuts where you can get just about any type of donut imaginable!
#6. Malibu, California
Romantic Places to visit: Point Dume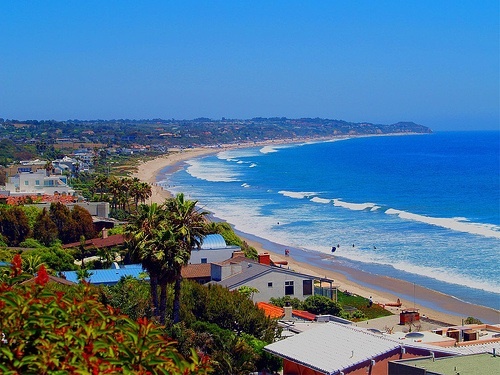 Few places on earth are as beautiful as Malibu, California. Stunning homes and gardens dot the landscape and the ocean view is spectacular. Princeton Review agreed and named Pepperdine University as the fifth most beautiful college campus in the country. Couples can head out to Leo Carrillo State Park to explore caves and catch some sun. Point Dume has trails and sand dunes as well as an impressive view of the ocean that will leave lovers at a loss for words. Interested in staying closer to home? Explore the "Taj Mahal of Tile," a lavish Spanish Revival home and garden that couples can tour and marvel at the intricate use of ceramic tile.
#5. Gambier, Ohio
Romantic Places to visit: Middle Path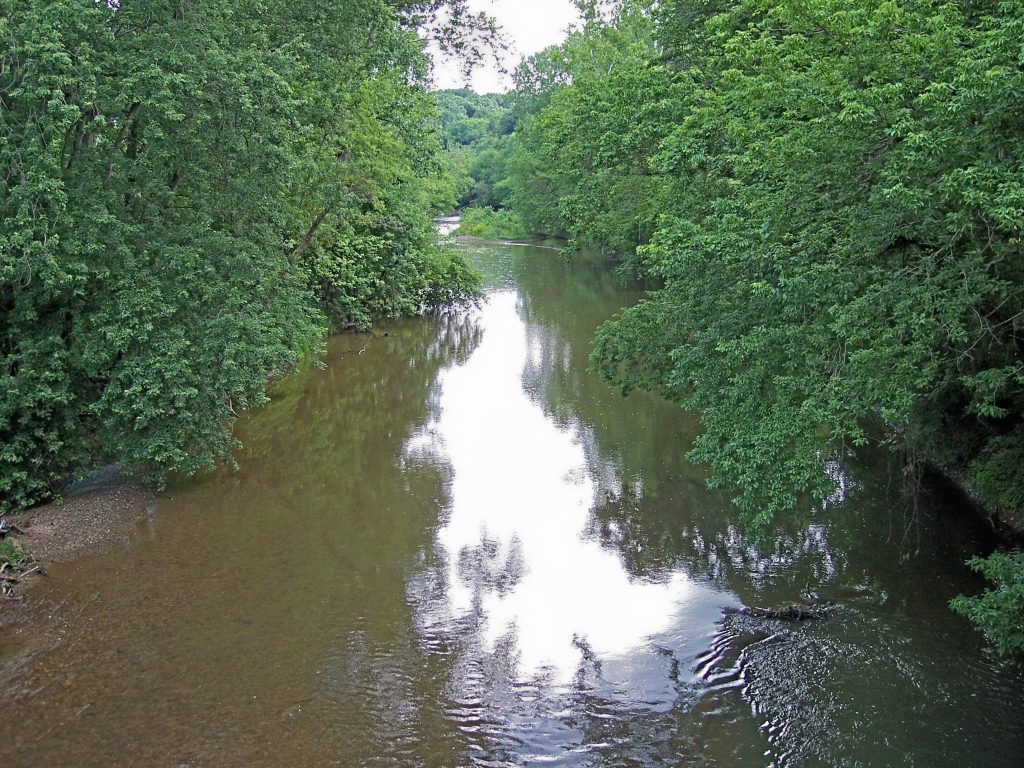 Gambier, Ohio is home to the cozy campus of Kenyon College. Located near Columbus, Ohio, yet far enough away for the intimate small town experience, Gambier is a place for romantics. Each year in June, couples can experience the beauty of Schnormeier Gardens. The oriental gardens, walking paths, and landscape features are the perfect setting to spend a romantic afternoon. Take a stroll with your love through Middle Path and marvel at the historic architecture around Kenyon College. Art enthusiasts can bond over cutting edge visual artwork displays at The Gund Gallery on campus. Cozy up with a nice cup of coffee from Wiggin Street Coffee and reminisce about the day.
#4. Elon, North Carolina
Romantic Places to visit: Elon University Grounds



The grounds of Elon University in Elon, North Carolina were designed as a botanical garden for students and the community to enjoy. Ranked one of the most beautiful college campuses by the Princeton Review and the New York Times, Elon is a gorgeous place to fall in love. Couples can dance the night away at one of the many free concerts offered in downtown Elon. For those who want a more intimate experience, head to the Elon Oak House. With wine and over 12 craft beers on tap, you can enjoy a drink with your love in this cozy spot.
#3. Claremont, California
Romantic Places to visit: Claremont Village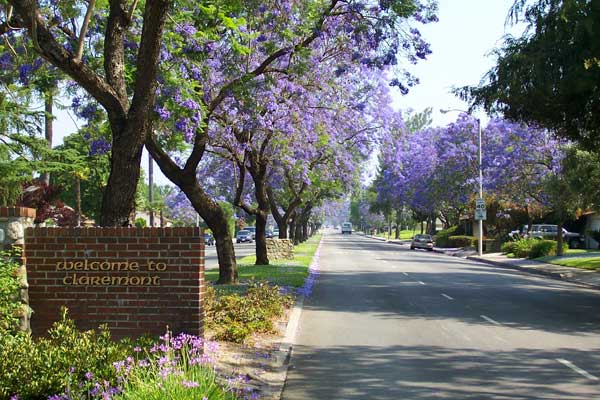 Claremont, California is home to Claremont Colleges. Comprised of five undergraduate universities, two graduate schools, and the Claremont University Consortium, Claremont is a hot spot for education and romantic connections. Well known for beautiful tree lined streets and architecture, couples can enjoy a relaxing afternoon walking through town. Claremont Village has over 150 shops and galleries to browse through arm-in-arm with your love. A self-guided tour of The John R. Rodman Arboretum lets lovers explore 16 different gardens and experience the tranquil beauty of nature. On Friday nights, take a trip to The Packing House and make your sweetheart smile with a piece of local art at the Art Mart.
#2. Abilene, Texas
Romantic Places to visit: Storybook Sculptures



Abilene, Texas is a romantic college town rich in history and fantasy. Known as the "Storybook Capital of Texas," couples can visit 23 different storybook themes sculptures to bring out their inner child and add a bit of playfulness to their day. Animal loving couples can spend an afternoon visiting over 900 animals at the Abilene Zoo. The Buffalo Gap Historic Village is fun to explore as a couple. Indian artifacts, local art, and historic frontier buildings provide the perfect opportunity to learn about something new together! Finish the evening getting close to your love at the historic 1930s Paramount Theatre. The theatre shows class films and hosts special events year round.
#1. Statesboro, Georgia
Romantic Places to visit: Davidson-Arabia Mountain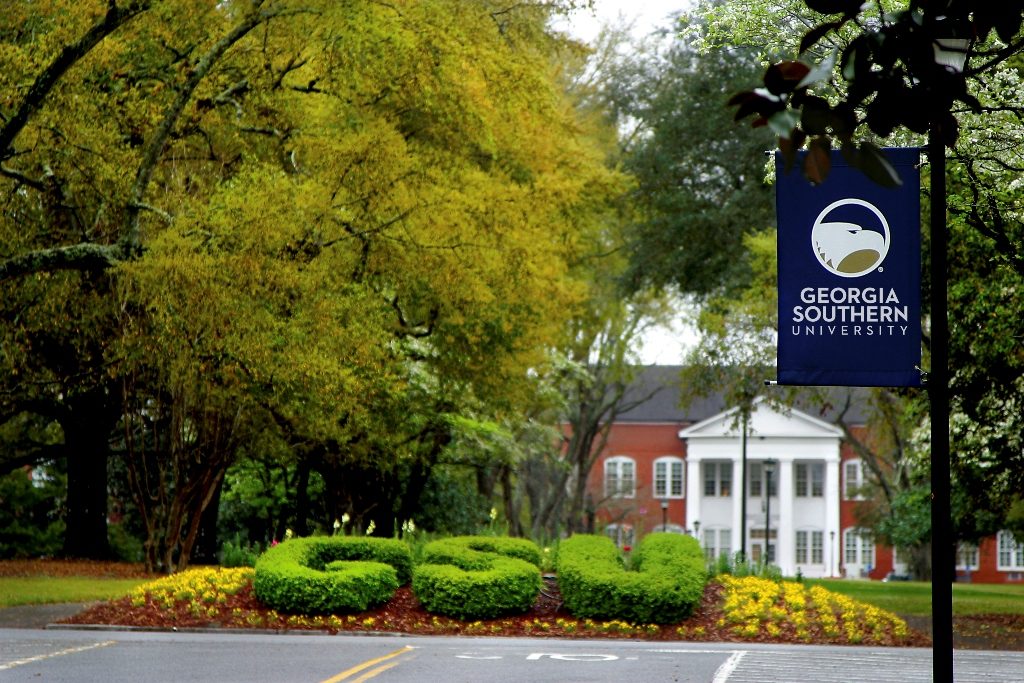 Sweetheart Circle on the campus of Georgia Southern University in Statesboro, Georgia has one of the most romantic traditions on our list. Legend says if a couple holds hands and walks around the circle three times, they will be married. This romantic spot is also a popular wedding and marriage proposal destination. Statesboro is also the location of the Davidson-Arabia Mountain, a granite quarry and nature preserve frequented by couples who want to be close to nature. On the campus of Georgia Southern University, couples can fall in love all over again while admiring the 11 acre Garden of the Coastal Plain. Before you call it a night in this romantic college town, take your sweetheart to the Center for Art and Theater to enjoy the art exhibits in the permanent collection.
By Kelley Jacobs
October 2016