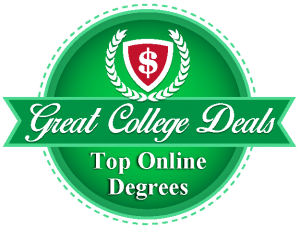 Online learning is quickly becoming one of the most affordable, flexible ways to earn a degree. Over the past eight years, much of the stigma surrounding distance learning has dissipated as a generation who grew up online is coming of age. The allure of going off to college is still strong of course, but as students seek ways to cut down the costs of their education, the online degree seems more and more attractive. While many younger people are beginning to choose online education, it's also a nearly perfect option for adults who decide they want to complete their bachelor's or earn a second degree.
Many of the universities in our ranking of the ten best value online bachelor of organizational leadership degrees offer the program fully online. But the ones that don't are still good options for students who choose to complete their first two years at a community college. You can find a detailed breakdown of our methodology and some answers to frequently asked questions at the end of the article. For now, here is our ranking of the top ten best value online bachelor's in organizational leadership degrees.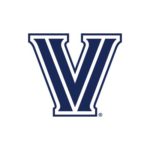 Score: 24
Villanova offers an online bachelor's in leadership fully online. Students will take courses like leadership in a borderless economy, negotiation and dialogue, theories of organizational communication, strategy driven talent management, strategic planning for leaders, leadership and community, leadership and technology, and history of leadership.
Payscale 20yr ROI: $581,000
Out-of-State Tuition: $53,308
Graduation Rate: 90%
Added Value: Top 50 university according to U.S. News.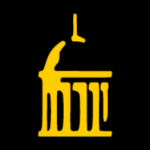 Score: 14
The University of Iowa's bachelor of enterprise leadership is offered through both the College of Liberal Arts and Sciences and the John Pappajohn Center for Entrepreneurial Management in the Tippie College of Business. Graduates from the University of Iowa (which has an exceedingly high graduation rate) also have a job placement rate between 86-100 percent.
Payscale 20yr ROI: $316,000
Out-of-State Tuition: $31,233
Graduation Rate: 94%
Added Value: High job-placement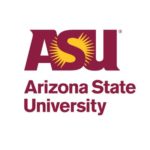 Score: 13
Arizona State University is both incredibly affordable and considered by U.S. News to be the #2 university offering online undergraduate degrees and #1 in the U.S. for innovation. Students will take courses like behavioral dynamics in organizations, resource allocation in organizations, historical awareness, organizational ethics, and leading organizational innovation and change.
Payscale 20yr ROI: $346,000
Out-of-State Tuition: $13,528
Graduation Rate: 63%
Added Value: Online programs highly rated by U.S. News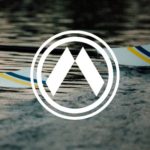 Score: 13
La Salle offers the full organizational leadership curriculum online, but students must fulfill the liberal arts requirements either at the university face-to-face or at another school and then transfer the credit in order to finish the degree. Courses in the organizational leadership core include human resources leadership, writing at work, organizational leadership and change, team analysis and leadership, and corporate conversation and leadership.
Payscale 20yr ROI: $344,000
Out-of-State Tuition: $30,710
Graduation Rate: 93%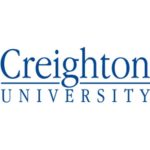 Score: 9
Creighton University offers a bachelor's in leadership that can be paired with a master of science in organizational leadership through an accelerated dual-level program. Students will take courses like mathematical reasoning, critical issues in human inquiry, theories of leadership and organizational change, ethical dimensions of leadership, and strategic leadership and project management.
Payscale 20yr ROI: $269,000
Out-of-State Tuition: $39,916
Graduation Rate: 81%
Added Value: Dual-level accelerated online program available.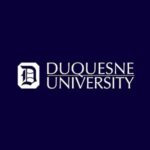 Score: 9
Duquesne's bachelor of science in organizational leadership online offers students the flexibility to design their own concentration by choosing eight electives. Core courses include principles of organizational leadership, critical thinking and decision making, and organizational communication. Electives include valuing a multicultural workforce, leadership and ethics, industrial and organizational psychology, human performance improvement, and organizational socialization.
Payscale 20yr ROI: $289,000
Out-of-State Tuition: $38,178
Graduation Rate: 80%
Added Value: High level of customization.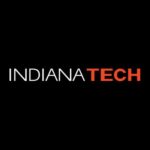 Score: 8
Indiana Institute of Technology offers their online bachelor of science in organizational leadership through the college of business. Students will develop competency in decision-making and critical thinking, human relations and interpersonal skills, communication skills, and operations and administration. Careers open to graduates from this program include jobs in financial services, manufacturing, operations and distribution, and health care and insurance to name just a few.
Payscale 20yr ROI: $394,000
Out-of-State Tuition: $26,900
Graduation Rate: 35%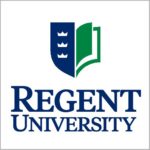 Score: 8
Regent University offers two leadership degrees. The first is a bachelor of leadership studies, which can be paired with a master's in organizational leadership through a dual-level program. The other degree is a bachelor's of applied science in management and leadership. Both programs are offered through Regent's College of Arts and Sciences. Regent has graduates working in 65% of the top fortune 100 companies.
Payscale 20yr ROI: $289,000
Out-of-State Tuition: $18,380
Graduation Rate: 61%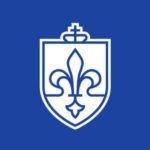 Score: 8
90% of Saint Louis University graduates are either in jobs or graduate school within six months of graduating from their program. The online bachelor's in organizational leadership and technology features courses like information systems and technology, introduction to programming, engaging the human experience, discrete methods and models, organizational foundations, team dynamics, and database analysis and design.
Payscale 20yr ROI: $291,000
Out-of-State Tuition: $43,884
Graduation Rate: 77%
Added Value: High job placement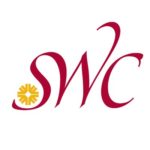 Score: 5
Students can transfer up to 94 credits into Southwestern College's online degrees. Enroll almost any time with eight enrollment sessions per year; courses last only six weeks. The online bachelor's in strategic leadership includes courses in managing group dynamics, negotiation and conflict resolution, strategic planning, developing academic and professional strengths, and multicultural perspectives and global trends.
Payscale 20yr ROI: $300,000
Out-of-State Tuition: $30,150
Graduation Rate: 41%
Frequently Asked Questions
What can I do with an online bachelor's in organizational leadership?
Most of the jobs available to those holding a bachelor's in organizational leadership are in some area of management. This can be human resources, project management, production management, sales management, marketing management, or department management in both corporate and government institutions. Graduates often go on to earn master's degrees in management, business, marketing, healthcare administration or even organizational leadership.
What is the career outlook for holders of a bachelor's in organizational leadership online?
According to the Bureau of Labor Statistics (BLS), jobs open to those with a bachelor's in organizational leadership are in good shape. The following jobs pay well, and demand for people to fill those positions is growing as fast or faster than average.
Compensation and Benefits Manager: $121,010 median annual salary
Human Resources Manager: $113,300 median annual salary
Marketing Manager: $132,620 median annual salary
Administrative Services Manager: $96,180 median annual salary
Paying for your online organizational leadership degree
For most degrees, it makes sense to spend your first two years earning your general education credits at a community college. Earning your associate's degree can save you tens of thousands of dollars in the long run. Community college tuition can be covered, in many cases, by just one or two federal grants. Good grades in community college will practically guarantee you excellent financial aid and allow you to transfer into just about all the best state universities. So if you're looking to get your college education for a great price, community college is a great place to start. Many community colleges offer online programs, so chances are you will be able to attend community college without ever having to set foot in a classroom.
For financial aid, you should always start with FAFSA. Federal education grants are essentially free money, and federally subsidized student loans have low interest and provide you with tons of flexibility when paying them back. After that, private grants and scholarships should be where you look. Finally, if all else fails and it's your only option, you can apply for private student loans. Private loans tend to be the worst deal, and the most expensive form of funding. So make sure you exhaust other sources first.
Is online learning right for me?
Online learning is quite convenient for those who want/need to work full-time. The variety of programs offered online is increasing all the time, which means students have a lot of fantastic options. However, despite the convenience of an online organizational leadership degree, you should still ask yourself some questions before deciding to move forward.
Are you the kind of person who can learn by watching videos? Will you be comfortable taking tests and quizzes online? Can you handle not having any face-to-face interaction with your professors and fellow students? Are you highly self-motivated and disciplined? While online education is a powerful option, it's not ideal for all students. If you're unsure you are suited to online learning, there are a lot of free online college courses available through services like Coursera at both undergraduate and graduate level. It might not be a bad idea to try out one of these free courses to test the waters and see if the online format feels like a good fit instead of going in blind.
Methodology
Tuition
We used tuition rates according to National Center for Education Statistics except when more accurate tuition information was posted plainly on the specific program's homepage.
Under: $35,000= 1 Point
Under: $30,000= 2 Points
Under: $25,000= 3 Points
Under: $20,000= 4 Points
Under: $15,000= 5 Points
Under: $10,000= 6 Points
Under: $5,000 = 7 Points
20 Year Net ROI
One point for each $50,000 increase over $200,000
$250,000= 2 Points
$300,000= 4 Points
$350,000= 6 Points
$400,000= 8 Points
$450,000= 10 Points
$500,000= 12 Points
$550,000= 14 Points
Graduation Rate
One point for every 5% increase of graduation rate over 50%
55%= 1 Point
60%= 2 Points
65%= 3 Points
70%= 4 Points
75%= 5 Points
80%= 6 Points
85%= 7 Points
90%= 8 Points
95%= 9 Points
Added Value
This category represents significant achievements of the university as related to their undergraduate programs. It can be things like high job placements, national recognition by rating authorities, unique and interesting features of the course, or anything that sets the program apart and makes it an even better value.
Sources
National Center for Education Statistics: Tuition and graduate rates.
Related:
10 Great Deals: Doctorate in Organizational Leadership Degrees Online
GCD Staff
May 2019
This concludes our ranking of the top 10 best value online bachelor's in organizational leadership degree programs.