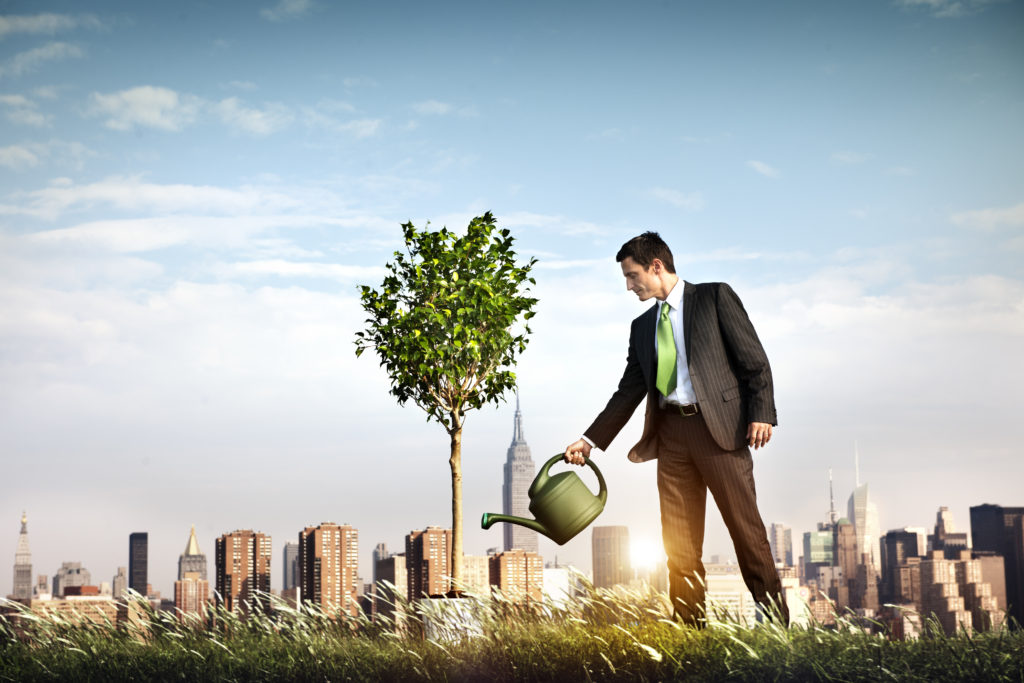 If you are planning a future as a business owner, entrepreneurial scholarships can help fund the education you need to achieve that dream. A college degree provides a solid foundation for a successful career as an entrepreneur — with coursework in topics such as business, finances, marketing, and communication, you will be better prepared to navigate the complex process of empire-building. With one or more scholarships for entrepreneurs, it is easier to cover the costs for tuition, books, and more. If you are already past college, you can also find awards to help build a business.
1. Lily Pabilona Emerging Entrepreneur Scholarship
If you are an Asian American student, you might be eligible for this scholarship for entrepreneurs. Given by Grace and Ranier Pabilona and administered by Against the Grain Productions, this award provides between $1,000 and $5,000 to students who are attending an accredited university in the United States and planning a career as an entrepreneur. To qualify, you must have an ethnicity that's at least 25% Asian or Pacific Islander and a history of leadership. Your major doesn't matter — however, you must currently be the owner of a small business that has been in operation for a year and making money for at least six months. Apply by May 31st to be considered.
2. Thiel Fellowship
For students who have a business idea that just can not wait, this scholarship can help. The Thiel Fellowship is dedicated to supporting students who are likely to have the great ideas that will inspire new products and world-changing innovations. Winners pause their college education for two years; the funds from the scholarship give them the freedom to focus completely on their ideas. Each year, The Thiel Foundation selects between 20 and 30 recipients and gives them up to $100,000 each. To qualify, you will need to have a concrete vision — and more importantly, you must be willing to drop out of school. Applications are accepted any time.
3. Thomas W. McDonald, Sr. Saginaw Township Business Association Scholarship
Administered by the Saginaw Community Foundation and the Saginaw Township Business Association (STBA), this scholarship helps Michigan students who are studying business or a related degree. It is given in honor of Tom McDonald, a businessman and philanthropist who changed the business landscape in Saginaw. To qualify, you must be attending or planning to attend an accredited Michigan institution; in addition, you or a parent must be a member or employee of STBA or an STBA member. The committee considers your employment, extracurriculars, community involvement, and overall employment. Award amounts vary, and applications are due by February 15th.
4. Leonard Family Entrepreneurial Spirit Scholarship
For students who are planning to open a restaurant or become an entrepreneur in the food industry, the Leonard Family Entrepreneurial Spirit Scholarship can be a valuable opportunity. This award is given by Cancer for College — it is important to note that to be considered, you must also have a confirmed cancer diagnosis. Expect to submit a letter of recommendation, tax return information, and proof that you are in good standing with your academic institution (high school or college). The application deadline is January 31st; when you apply, you will also be considered for the foundation's other scholarships.
5. 1 Hotels Fellowship at E2
The 1 Hotels Fellowship is adminstered by the Natural Resources Defense Council's Environmental Entrepreneurs (E2) program — it offers funding for projects that have the potential to improve environmental issues around the United States. This fellowship is unique in that it is targeted toward people who are already working. Each of the 10 winners get $20,000. Perhaps more importantly, you will get support and mentoring from E2 and the NRDC in achieving your goals, as well as media exposure and opportunities for continuing education. This fellowship is a good way to build a professional network that can expand your entrepreneurship goals. Apply by September 15th.
6. Lelia and David Farr Scholarship in Entrepreneurship
Funded by the Lelia and David Farr Family and given by Wake Forest University, this scholarship provides $5,000 to an incoming freshman. The award is designed to support a future entrepreneur — in fact, the university requires you to submit a letter that explains your history in starting businesses or other ideas. In addition, expect to offer a letter of recommendation that backs up your claims. You can apply for this scholarship for entrepreneurs when you apply for admission to Wake Forest University by the school's admission deadlines; the additional letter is due by January 15th.
7. The FormSwift Scholarship Program
If you are artistic, The FormSwift Scholarship Program is an opportunity to earn $1,000 for college. There's no application — all you need to do is design a business plan infographic and submit it for consideration. FormSwift, the organization that administers the award, offers several different theme categories to choose from. Keep in mind that once you submit it, your infographic becomes the property of FormSwift. To qualify, you must be in college or planning to attend an institution in the United States. There are four different application deadlines each year: March 15th, June 15th, September 15th, and December 15th.
8. The Global Good Fund Fellowship
The Global Good Fund Fellowship is given to people who have the potential to be important social leaders. Each winner receives $10,000 — and just as importantly, they get access to executive coaching, a network of subject matter experts, and other professional development activities. The fellowship lasts for a full year. The Global Good Fund seeks applicants who are younger than 40 and currently employed in a leadership position at a social enterprise that's been in business for three to five years. Applications for this fellowship are due by June 30th.
9. The Halstead Grant
While many scholarships for entrepreneurs focus on general business or social organizations, The Halstead Grant is different. It is directed to silver jewelry artists who are beginning to build their own brand and business. The winner receives $7,500 in cash; this money is designed to fund the artist's startup costs. In addition, recipients get $1,000 in merchandise and publicity to help with name recognition. The goal of this grant, which is given by Halstead Bead, Inc., is to ensure that the jewelry industry has a steady influx of new designers. Apply by August 1st to be considered.
10. Grasshopper Entrepreneur Scholarship
Awarded by the Grasshopper company and LogMeIn, the Grasshopper Entrepreneur Scholarship goes to a student who is attending college as a way to become a successful entrepreneur. The award of $5,000 goes to one person every year. The application process is simple; you will need to offer basic information and submit a short essay on a specific topic. The topic changes each year, but usually focuses on a topic related to business and entrepreneurship. Submit your application by August 30th.
11. Global Student Entrepreneur Awards
The Global Student Entrepreneur Awards are the culmination of a competition that's open to students who are currently enrolled as an undergraduate or graduate student. To participate, you must also be an owner or controlling shareholder of a business that's been running for at least six months and received between $500-$1000 in investments. With these requirements, the Entrepreneurs' Organization — which administers the contest and awards — aims to support highly motivated student entrepreneurs. The top prize is $25,000 in cash; to be considered, you must compete in the Global Student Entrepreneur Awards local competition nearest you.
12. James W. Dye Entrepreneurship Scholarship
Supported by the James W. Dye Entrepreneurship Scholarship Fund and administered by Indiana University, this award is designed to help students in the university's Kelley School of Business. To be considered, you must be enrolled at IU Bloomington as an undergraduate pursuing a business major; in addition, you must have a history of excellent academic performance. Only graduates of high schools in Indiana may apply. These entrepreneur scholarships total $3,000 each, though some awards may be lower based on individual need and existing financial aid. Submit your application by April 24th.
13. Glaubinger Non-Resident Entrepreneurship Scholarship
If you are a non-Indiana resident attending the Kelley School of Business at Indiana University, this award can help round out your financial aid package. It is open to students who have a demonstrated track record in entrepreneurship — in fact, the application requires you to submit a resume and a separate application to prove your accomplishments. Do you live in Indiana? There's also a version that's open to residents. Make sure that your IU scholarship materials and the separate Glaubinger application are submitted bby February 28th.
14. Kitchen Cabinet Kings Entrepreneur Scholarship
Totaling $5,000, the Kitchen Cabinet Kings Entrepreneur Scholarship can go a long way toward defraying the costs of college tuition. This award, which is given by the Kitchen Cabinet Kings company, is dedicated to young entrepreneurs. The company's management team selects the winner based on the essays submitted by applicants; you can read past winning essays on the Kitchen Cabinet Kings blog to get an idea of what the team is looking for. Essays and a short application are due by December 30th.
15. The Raymond Scholarship
Every year, the McFerrin Center for Entrepreneurship and The Frank J. and Jean Raymond Foundation, Inc. give out a $5,000 scholarship to an undergraduate student at Texas A&M University. If you've achieved Junior status and a 3.0 GPA, you are eligible to apply. As the committee reviews applications, they consider your resume, letters of reference, and history with entrepreneurship — it is helpful to include details about past or current business endeavors. As long as you meet the renewal criteria, you can continue to receive this award until graduation. Apply by February 1st.
16. Milton Fisher Scholarship for Innovation and Creativity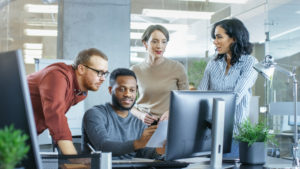 Earn up to $20,000 for college by applying for the Milton Fisher Scholarship for Innovation and Creativity. Each year, the Community Foundation for Greater New Haven gives out one of these awards to a student who has unique problem-solving skills. This award recognizes people who can think outside of the box; past winners have created devices to improve posture, help children of immigrants, and improve tracheal replacement grafts. This program is open to students from or planning to attend college in Connecticut or the NYC metro area. The application is due by May 1st.
17. SOCAP Scholarships
Every year, Social Capital Markets (SOCAP) gives out two awards: the Social Entrepreneur Scholarship and the Bush Foundation Scholarship for Social Business Creators. Both of these entrepreneur scholarships are designed to help promising leaders attend the SOCAP conference. Although it doesn't provide funds for higher education, it gives you valuable access to all of the presentations, networking events, and training sessions at the conference. In addition to a full pass, you will get airfare and accommodations. The Social Entrepreneur program also offers mentorship and a ticket to the Impact Accelerator. Apply by June 30th.
18. Cameron Impact Scholarship
Win funds to pursue your education by applying for the Cameron Impact Scholarship. This award, which is given by the Bryan Cameron Education Foundation, goes to students who are looking for ways to make a big impact in a professional career. Almost any major is eligible, but preference goes to education, nonprofit, government, military, and public service. The Foundation looks for students who maintain a high academic standard and a GPA of at least 3.7, as well as broad experience in leadership, extracurriculars, and community service. In addition to the application, expect to submit two letters of recommendation and transcripts. The application deadline is September 11th, but the committee encourages students to get their materials in as close to the May 22nd early application deadline as possible.
19. CarMax-Rick Sharp Entrepreneur Scholarship
Given by the Community Foundation for a Greater Richmond and CarMax, this award supports students who have a talent for leadership and a demonstrated entrepreneurial spirit. Applicants must live in the cities of Richmond, Petersburg, Hopewell, or Chesterfield, Goochland, Hanover, or Henrico counties. During the deliberation process, the committee considers factors ranging from financial need to SAT scores and attendance. The winner receives $2,000 toward their education at a two-year or four-year educational institution in the US. The application deadline is March 2nd.
20. ChooseWhat Scholarship
Get $1,000 toward the cost of college with the ChooseWhat Scholarship. The application process is open to students who have earned money through a small business or as an independent contractor. Babysitting, tutoring, and yard work count, as long as you managed the process on your own. The application itself is short; more importantly, you will need to submit an essay about how your entrepreneurial experience has changed how you look at education and a future career. Applications are due to ChooseWhat, the administering organization, by November 1st and April 1st each year.
21. Collegiate DECA NAPA Auto Parts Scholarship
If you are a member of a collegiate chapter of DECA, you may qualify for one of the organization's NAPA Auto Parts scholarships. Each year, NAPA and DECA offer five awards of $1,500 each. Applicants must be in college and studying marketing, sales, business ownership/entrepreneurship, automotive marketing, or aftermarket marketing. Scholarships are awarded every year at the International Career Development Conference, but you don't need to attend to win. Submit the application for the NAPA scholarship through the DECA online portal by the January 15th deadline to be considered. The application pulls your personal details from your existing profile, so the process is relatively quick.
22. International Franchise Association Foundation Scholarships
Each year, the International Franchise Association (IFA) Foundation gives out the Doc Cohen Franchising Scholarship and the Fred DeLuca Scholarship to students who want to attend the IFA Annual Convention. Both awards include attendance at the conference and a travel stipend of up to $1,500. To qualify, you must be a US citizen who is enrolled in a college or university in the US. The Doc Cohen award is targeted to students studying business, finance, marketing, food service, hospitality, franchising, or entrepreneurship. The Fred DeLuca Scholarship, which is given in partnership with the Fred DeLuca Foundation, goes to a student who is studying business, entrepreneurship, or franchise management. Expect to submit an application and a 10-page business plan by October 31st.
23. Annual iSeeCars Future Entrepreneurs Scholarship
Awarded by iSeeCars.com, this scholarship is designed to provide the inspiration and support you need to pursue an education and a career in entrepreneurship. The company offers one $1,000 award each year to a full-time college student. Students of any major can apply; the application requires a simple form and an essay that describes your history and future with entrepreneurship. In addition, you will need to submit unofficial college transcripts. The funds from this scholarship are given directly to the university's financial aid office. Send in your application materials by March 31st.
24. J.M.K. Innovation Prize
One per year, the J.M. Kaplan Fund gives out the J.M.K. Innovation Prize — this award gives each winner up to $175,000 spread over three years. The goal of the prize is to support social entrepreneurs who are in the early stages of projects that make an impact on heritage conservation, social justice, or the environment. By supporting these initiatives during the risky beginning years, the Fund hopes to help them build a stable foundation for lasting success. In addition to financial support, the prizes come with support, networking, and learning opportunities. Applications for the first round of the entrepreneurial scholarship process are due by April 30th.
25. Lint Center Scholarships
Cover some of the costs of tuition and fees by applying for the Lint Center Scholarships. Twice per year, the Lint Center for National Security Studies, Inc. gives out a variety of awards, most ranging from $500 to $2,000. You only need to fill out a single application to be considered for all of the scholarships. The process is extensive — be prepared to submit multiple essays, a resume, proof of enrollment, transcripts, and two letters of recommendation, to start. Applications are accepted twice per year by January 31st and July 31st.
26. Lee and Byun International Relations and Cultural Awareness Scholarship
Awarded by the Lint Center for National Security Studies, Inc., this scholarship offers $500 to a student who's focused on international relations. The money comes from the Lint Center's Pioneer Fund for Unfettered Freedom, Excellence, and Entrepreneurship; the goal is to help drive passionate entrepreneurial projects across cultural borders. Applications are open to students from any country. Apply by January 31st to be considered for this great entrepreneurial scholarship.
27. Blitz $1,000 Annual Scholarship
Get $1,000 to help with the costs of college with this award from Blitz Sales Software. The application process is quick and easy; simply submit a short essay based on one of the company's provided topics. High school seniors and college students are both eligible to apply. If you win, the funds will be sent directly to your university's financial aid office. Keep in mind that the winner's name and photo will be published on the Blitz website and social media profile. Submit your essay by July 1st.
28. Ron Brown Scholarship
High school seniors can apply for the Ron Brown Scholarship, a $40,000 award that's spread out over four years. To be eligible, you must be Black or African American and demonstrate your dedication to community and academic excellence. You can use the funds for any accredited four year program in the United States; the degree choice is up to you. The scholarship committee considers financial need in the selection process. The early application deadline is November 1st, and the final deadline is January 9th. This award is administered by the Ron Brown Scholar Program.
29. Self Scholarship
The Self Scholarship provides $1,000 to a student who is planning to pursue a career as an entrepreneur. To qualify, you must be enrolled full-time in a two-year or four-year program with a focus on business, computer science, economics, entrepreneurship, mathematics, or accounting. The application requires a transcript, a resume, and a brief essay about your personal history with credit and credit cards. The application deadline is July 31st; the winner will be announced by September 1st. This award is given by Self Financial, Inc.
30. GreenPal's $2,000 Scholarship for Tomorrow's Entrepreneur
As its name suggests, the Scholarship for Tomorrow's Entrepreneur provides $2,000 to a student who is interested in starting their own business, either before or after graduation. The award comes from GreenPal, a company that provides lawn care services across the United States. To be eligible, you must have a strong academic record and be studying business, finance, or economics full-time at an accredited institution in the United States. The award is distributed over four years. The application deadline is November 15th.
For future entrepreneurs, a university education can be an important stepping stone. To ensure that you start your career with a minimum of debt, it is worthwhile to search for scholarships that can cut costs. With the right entrepreneurial scholarships, you can graduate and get your business off of the ground faster.
Recommended Resources: