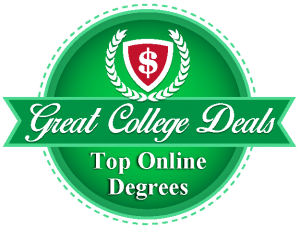 The availability of high-quality online graduate degrees in education has exploded over the past five years. There are multiple ways in which this benefits educators. No longer do you have to consider disrupting your career and life by picking up and moving in order to earn the degree you want. Instead, you can choose from a great number of quality and affordable online master of education in educational leadership degrees.
Not only can you find great programs, but you can find them at an incredible price. Our ranking of the most affordable online master of educational leadership degrees features programs from all over the country offered at incredible prices. They are ranked according to affordability. The tuition listed is the cost of the whole program. Many of these programs can be completed in just one year. Between the convenient formats, incredible prices, and ability to earn a degree from anywhere in the country, why not consider some of these incredible finds?
Ranking the Top 25 Most Affordable Online Educational Leadership Master's Programs
#1. Western Governors University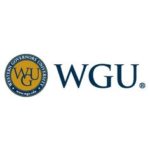 Website
WGU's unique tuition setup is why we included a range of tuition with this entry in our ranking. 78% of students complete the degree in between 12 and 22 months. WGU charges a per-term tuition instead of credit-based tuition (terms are six months). So the faster you earn the degree, the less it costs. The program is aligned with the national educational leadership preparation standards and professional standards for educational leaders. Currently the states of Alabama, Connecticut, Georgia, Hawaii, Iowa, Kansas, Kentucky, and Minnesota do not accept this program.
#2. Evangel University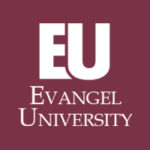 Website
The M.Ed. in educational leadership online offered by Evangel University is focused on K-12 leadership. The 30-credit program prefers applicants to have a teaching certification with two years of teaching under their belt. Applicants must also submit either GRE or Praxis results. Some of the courses offered in this program are action research, administration of special programs, school law and ethics, and communications for effective leadership.
#3. Northwest Missouri State University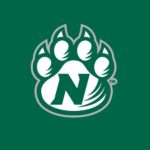 Website
This online master of science in education in educational leadership degree can be completed in as few as 12 months. The 30-credit program uses a 7-week course format and offers multiple start-dates per year. Students will take courses like visionary school leadership, relational school leadership, managerial school leadership, data literacy and assessment for schools, and multicultural education for diversity, equity, and inclusion.
#4. Delta State University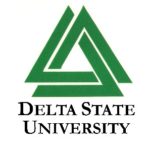 Website
This 30-credit online M.Ed. in educational administration and supervision can be completed in just one year. A case study conducted by Stanford University found this educational leadership program to be one of the top eight such programs in the United States. Students will take courses like psychology of learning, historical foundations, and will also complete a school leadership internship.
#5. Arkansas State University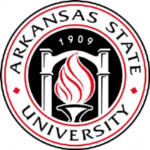 Website
The 36 credit-hour online MSE in educational leadership degree offered by Arkansas State can be completed in 20 months. The curriculum includes courses like philosophies of education, ethical leadership, school law, school and community relations, planning and resource allocation, supervision and evaluation of teaching, and curriculum management. There are also special courses for students seeking licensure in the state of Arkansas.
#6. University of Texas of the Permian Basin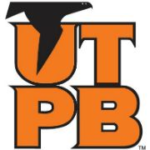 Website
The 100% online master of arts in educational leadership offered by UTPB can be earned in just 12 months. Courses are eight weeks long, and the program features six start-dates per year. Students will take courses like educational psychology, cultural diversity in education and the social services, school finance, school law, theories of educational leadership, and school human resources management.
#7. Dordt College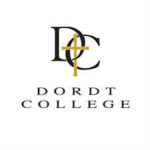 Website
The online master of education in school leadership specialization is offered in the 15-week semester format with eight-week summer terms. The program takes between two and three years to complete. Some of the courses offered are issues in education, learner development and principles of learning, foundations of special education, instructional leadership, and management and school improvement.
#8. Fitchburg State University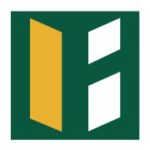 Website
Fitchburg State's online Master of Education in Educational Leadership and Management is a 33-credit program and can be completed in as few as 12 months. Students will take courses like education law for the administrator, strategies for effective administrators, using data to improve student learning, managing human resources and budget development, and researching perspectives in education.
#9. Northwestern College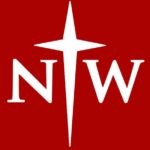 Website
This online master of education in educational administration features a PK-12 principal and supervisor of special education endorsement track. Courses are delivered in an eight-week format, and the full program is 37 credits. Courses include creating a culture for learning, data and school improvement, operations management, and social, legal, and ethical issues in special education.
#10. Carson-Newman University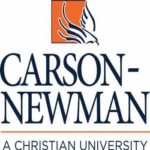 Website
Carson-Newman University's online master of education degree requires applicants to hold a current teaching license, have a minimum of three years of teaching experience, and must pass the Praxis Leaders Licensure Assessment. The 36-credit program includes courses like evaluation for continuous improvement, language and culture, educational research, legal and ethical issues, and management of the school.
#11. Bridgewater State University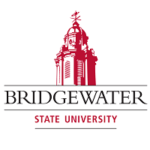 Website
This 30-credit online master's in educational leadership program is both regionally accredited and accredited by the National Council for Accreditation of Teacher Education. Students will take courses like intro to ed leadership and school reform, managing human and financial resources, designing the school/district professional learning community, and technology for school administration.
#12. Bethel University-Indiana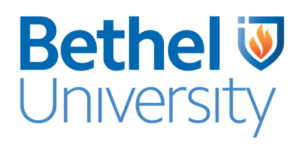 Website
Bethel University's 36-credit online M.Ed. in educational leadership is delivered through seven-week courses with six start-dates per year. Full time students can complete the program in just one year's time. Some of the courses available in this program are introduction to professional development and leadership, curriculum development and school improvement, meeting the needs of diverse learners, educational research, and ethics of school leadership.
#13. Columbia College
Website
The online master of education in educational leadership only offers one area of emphasis that does not require a Missouri teaching certificate, and that is the instructional leadership, instructional coaching emphasis. Courses include research design, communications-counseling, gender and cultural differences, and theory and philosophy of instructional coaching.
#14. Wheeling University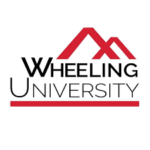 Website
The 33-credit online master of education leadership offered by Wheeling University offers concentrations in school/system leadership and instructional leadership. The school/system leadership concentration is for educators who want earn their supervisor of instruction, principal, or superintendent certification. The instructional leadership track is geared toward teachers who want to earn an education master's degree while improving their leadership skills.
#15. Trevecca Nazarene University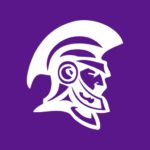 Website
The online M.Ed. degree offered by Trevecca is 30 credit-hours and takes 16 months to complete including licensure. There is no application fee for the program. Students will take courses like curriculum for instructional leaders, assessing learning for school improvement, technology for instructional leaders, using research and data for improved student learning, and decision making for instructional improvement.
#16. Columbia International University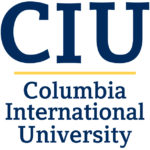 Website
Columbia International University's 30-credit master's of educational administration online takes about 24 months (5 semesters) to complete. The program is consistent with the certification requirements of the Association of Christian Schools International. Students will take courses like history and philosophy of education, understanding the learner, curriculum development and instruction, educational research, educational administration, institutional advancement, and law and personnel.
#17. Concordia University Irvine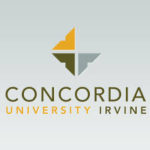 Website
Concordia University Irvine's 30-unit master of arts in educational administration can be completed in 18 months on a full-time schedule. Courses include analyzing data to inform school improvement and promote equity, legal and political aspects in education, curriculum design and evaluation, instructional and transformational leadership, supporting teacher growth, and advanced administration practicum.
#18. Brandman University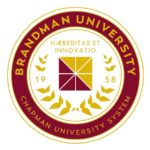 Website
Graduates from this program have become education administrators in K-12 schools, postsecondary education teachers, postsecondary education administrators, and education administrators for pre-K and child care programs. The curriculum includes courses like learning theory, social foundations of education, research and evaluation methods, and democracy, education, and social change.
#19. Arkansas Tech University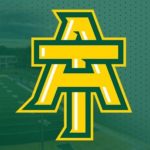 Website
Students who live in Arkansas with an Arkansas teaching license and two years of teaching experience can be admitted to this program unconditionally. The 34-credit online master of education program includes courses like administrative law, school organization and leadership, organizational change, school finance, action research and data analysis, communication with school and community, and instructional leadership.
#20. Granite State College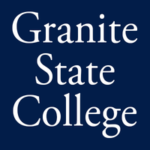 Website
The instruction and leadership master's online offered by Granite State College is designed for teachers working in a P-12 context. The program features courses like strategically think, plan, implement and evaluate, evaluation of teaching and learning, develop and support a professional culture, and a strategic thinking, planning, implementation, and evaluation leadership project.
#21. Northwestern Oklahoma State University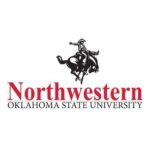 Website
The educational leadership master's offered online by Northwestern Oklahoma State University can be completed either as a master's degree or as a certification-only program. Students will take courses like psychology of teaching, multicultural education, school personnel and administration, supervision of teaching, and principles of public school administration.
#22. Western New Mexico University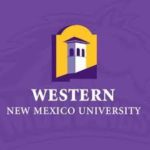 Website
WNMU's online educational leadership MA is a 36-credit program, though if the student already has another master's degree, the program is only 30 credits. The curriculum includes courses like professional development and assessment, legal aspects of education, education in a pluralistic society, current education trends and issues, and characteristics of effective leadership.
#23. Central Washington University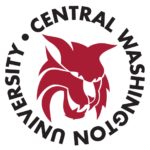 Website
This 45-credit M.Ed. in education school administration online program is designed to help students earn their principal's certificate. Students will take courses like diversity leadership, education administration, school and community, school supervision, the principalship, and school law. Applicants must have three years of contracted teaching experience in a K-12 context within the past five years.
#24. Arizona State University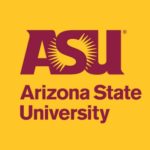 Website
The online M.Ed. in educational leadership, principalship specialization is a 36-credit degree offered over a total of 11 classes. Each class takes 7.5 weeks to complete. Courses available in this program include school, family, and community connections, school finance and human resources, critical issues in educational leadership, and competency/performance in educational administration.
#25. Heritage University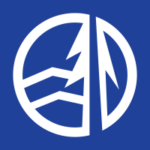 Website
The online M.Ed. in educational administration at Heritage University is specifically geared toward experienced educators who want to assume a leadership role in a K-12 school or school system. There are both principal and program administrator tracks, each 32 credits. Students will take courses like data and student achievement, data analysis and project outcomes, closing the achievement gap, data collection/field work, and fundamental understanding of behavioral research.
Frequently Asked Questions
What can I do with an online education administration/leadership degree?
An education administration degree will open up quite a few career opportunities. Principals and vice principals administrate the day-to-day workings of an individual school. Superintendents oversee entire school districts as do directors of curriculum. In higher education, administrators take on the role of dean, provost, chief academic officer, or college president.
Most educational leadership degrees are designed for students with either K-12 or higher education aspirations. And while a M.Ed. in educational leadership is a great first step, those who aspire to the highest levels of educational administration will need to earn a doctorate in education. Those who plan to assume positions of leadership in higher education especially will want to earn a doctorate, as deans and provosts are charged with overseeing many faculty with that credential, and there is a good deal of competition for those positions. According to the Bureau of Labor Statistics median pay for postsecondary education administrators is $94,340 per year. Elementary and secondary school administrators earn a median salary between $70,000 and $120,000 per year depending on the position.
Will an online master's degree in educational administration be respected?
The short answer is yes. There are a few things to remember though. First is that most online degrees (unless earned from an exclusively online school) won't even specify that your degree was earned online. This is because universities don't consider there to be any fundamental difference between earning your degree online and earning it in person–especially in education, which is a highly theoretical field where most of the research must, by nature, be carried out in schools, not in laboratories.
The bottom line, though, is that it is becoming the norm for teachers to earn their graduate degrees online. Most teachers can't afford to take off two years to earn their master's degree as it's too disruptive to them early in their career. However, many school districts require teachers to begin earning their master's degree within the first few years of their career. Teachers work long hours, especially if you factor in the time spent outside school planning their lessons and grading papers and tests. The flexibility of online degrees allows teachers to fit their graduate work into an already full schedule. Online degrees are quite well accepted in the education field. This is one reason why online education graduate degrees are one of the most commonly offered online degree types.
These online master's in educational leadership are cheap. Does that mean they are bad?
In this case the price is generally a result of the target market. Everybody knows teachers don't make as much money as many other professions. Entry level pay for teachers ranges between $30,000 and $45,000 annually. Compare this to many entry level positions in business, marketing, engineering, etc. and one can see that teachers tend to have less in the way of financial wiggle room. So many universities price their graduate education programs lower than, say, an MBA, a master's in marketing, or a master's in engineering. For instance, University of Arizona is one of the best public universities in the United States. Their education program will be just as good as the MBA program, but the education program is about $22k per year, while the MBA costs just over $60k.
So that's one reason for the lower prices. Another reason is that there's a lot of competition. For a long time universities used to charge out of state students in their online programs the full out-of-state tuition. However, more and more universities started heavily discounting the programs for out-of-state students because the nature of online education is that it can be easily consumed from any location with an internet connection. This has resulted in many online education degrees being offered at or near the in-state prices at public universities. So the cost is often lower because students are getting a really good deal, not because the program is inferior.
These are cheap online master's in educational leadership degrees, but they're still a lot of money. How do I pay for them?
Many of the universities in our ranking of the most affordable online M.Ed. in educational leadership degrees offer scholarships for working educators. Often these scholarships amount to a third or half the total tuition, sometimes even more. So that's a great place to start. In addition, there is often the potential for additional scholarships from the school's general fund. Your school district, city, or state may make funding available for educators who are pursuing professional development. Sometimes states, cities, or districts even have programs that will cover most of the cost of a degree if you agree to work at a school in the state, city, or district for a certain length of time after completing your degree.
Federal funding is also available for graduate school through grants and low interest loans. This should be the third place you look for funding after your university of choice and potential aid from your workplace or school district, city, or state. You should be familiar with FAFSA from your undergraduate days. Make sure you apply as early as possible for your federal aid.
Your fourth-best option is to pay as much as you can of the remainder not covered by the funding mentioned above out of pocket. It's wise to put money away ahead of time and use this to try to avoid private loans as much as possible. Private loans should be your last resort for funding as they tend to have much higher interest rates and be a lot less flexible when it comes to paying them back.
GCD Staff
Related:
Doctor of Education Scholarships
Master's in Education Scholarships
This concludes our ranking of the top 25 most affordable online master's in educational leadership programs.