In this article, we have reviewed locations across the country to determine which are the friendliest college towns.
Whether you are traveling or looking to relocate and considering a college town, finding a friendly community is often high on the list of what people look for when choosing a destination. We felt that friendly college towns need to have activities offered year round so people could stay engaged. Cities on our list needed to be relatively easy to navigate and offer a variety of transportation solutions. We also looked for cities that were culturally diverse or embraced diversity. A sense of community pride was also an important factor (parades, celebrations, historical acknowledgements, etc.). We came up with 50 college towns that we believe are the friendliest America has to offer.
Ranking the Best College Towns for Friendliness
#50. Bozeman, Montana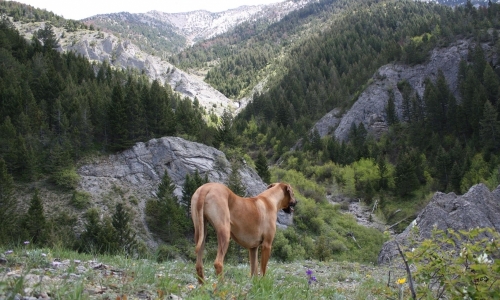 Bozeman, Montana has been tagged "The Most Livable Place" and it is easy to see why! With city programs that encourage compost collection, use of rain barrels, bicycle advocacy and urban renewal, Bozeman is a friendly college town to live or play! Bozeman is pet friendly and has several off leash dog parks for families to enjoy. Even chickens are welcome (with a permit) within city limits so residents can enjoy fresh eggs and meat. Recreation opportunities are abundant both on the campus of Montana State University and through the Bozeman Parks and Recreation department which brings the community together in a variety of leagues and events throughout the year.
#49. Fort Worth, Texas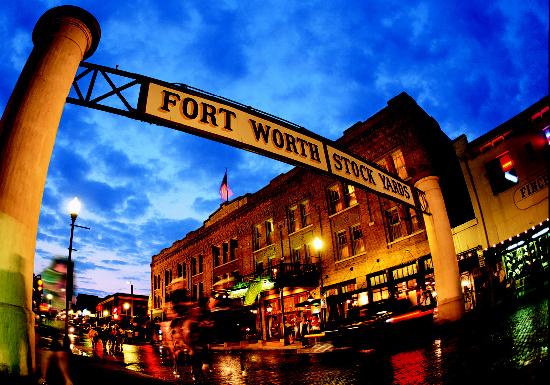 Everything is bigger in Texas and that includes hospitality. Fort Worth is one of our friendliest college towns for its diversity and charm. Check out the Texas Motor Speedway with thousands of your closest friends or enjoy a traditional Tex-Mex meal and experience southern hospitality first-hand. There are plenty of free things to do for those on a budget including a trip to the Bureau of Engraving and Printing's Western Currency facility where 60% of our money is printed. Numerous gardens and trails keep people happy and healthy while providing the opportunity to socialize and meet new people.
#48. San Antonio, Texas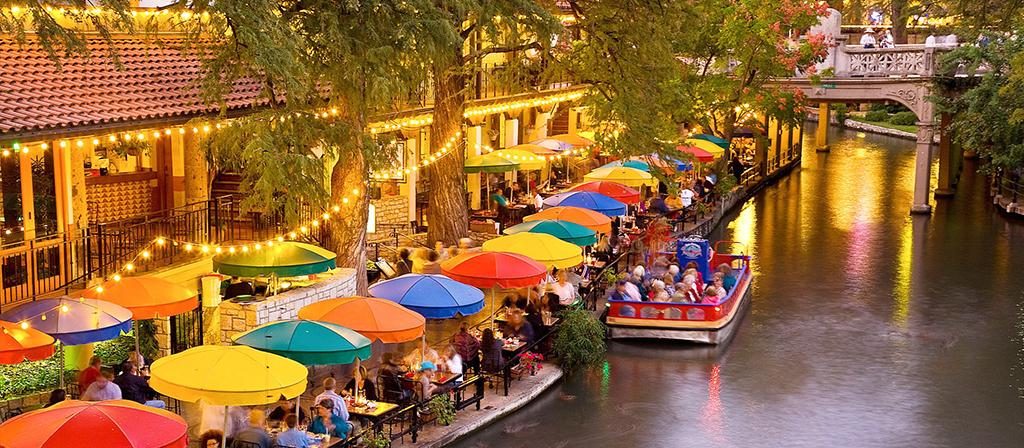 Military City USA, as San Antonio is known, is home to one of the country's largest population of military personnel. San Antonio is also home to multiple colleges and universities. This friendly college town offers exciting nightlife and recreation opportunities including hiking and biking trails. San Antonio is made up of diverse neighborhoods which promote the history and culture that make San Antonio so unique. Visit the Alamo, take in a thrill ride at Six Flags Fiesta Texas, or check out Morgan's Wonderland. You are guaranteed to be greeted with a smile!
#47. Charleston, South Carolina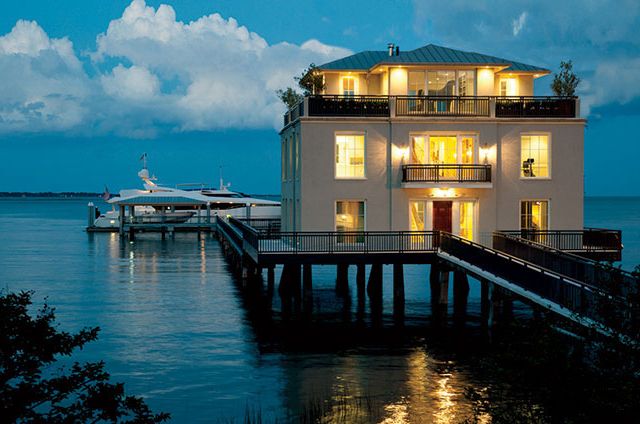 Happiness to many people might involve relaxing on a beach or listening to the ocean waves. The friendly college town of Charleston, South Carolina offers over 90 miles of beaches to bask in the sunlight and enjoy time with friends or family. Charleston has something to offer just about every type of art and culture lover. Spend time appreciating the different cultures of Charleston or listen to the sounds of gospel and jazz at the Circular Congregational Church. Stroll through the historic district, which is easy to navigate and very pedestrian friendly, and take in the floral fragrance. With flowers in bloom almost every month of the year, it is hard to imagine Charleston not being a friendly place to live or play!
#46. Key West, Florida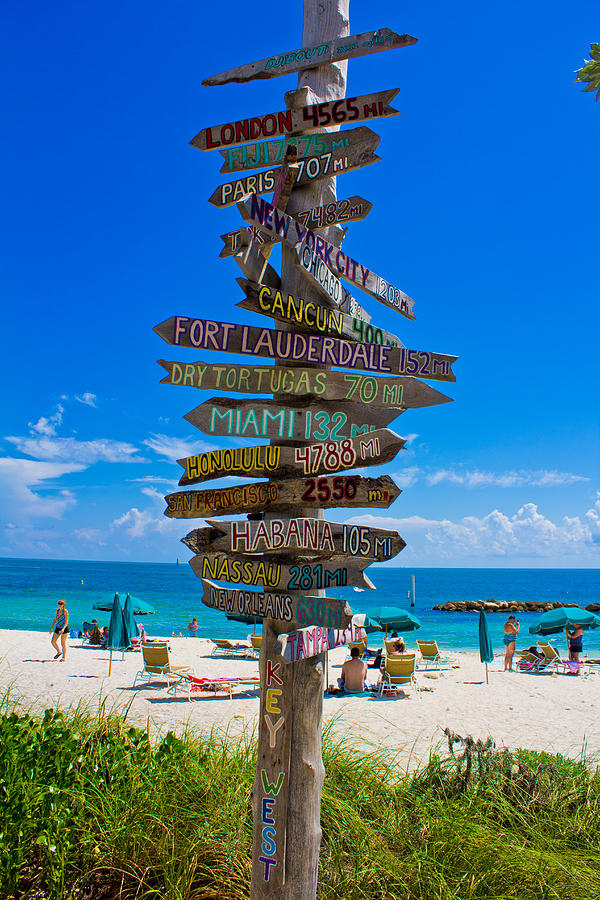 Key West is the southernmost city in the continental United States, and offers a paradise typically enjoyed on a Caribbean island. The breathtaking ocean views, cultural diversity, and palm tree lined streets provide a peaceful setting in this friendly college town. The official philosophy of Key West is "One Human Family" as the city openly embraces those of a variety of cultures and lifestyles. Key West is easy to navigate and offers public transportation, pedi-cabs, tour trains and trolleys. Many people get around on bicycle. There are plenty of activities to do on the island including diving, fishing, sightseeing, shopping, and attending the evening sunset celebration.
#45. Savannah, Georgia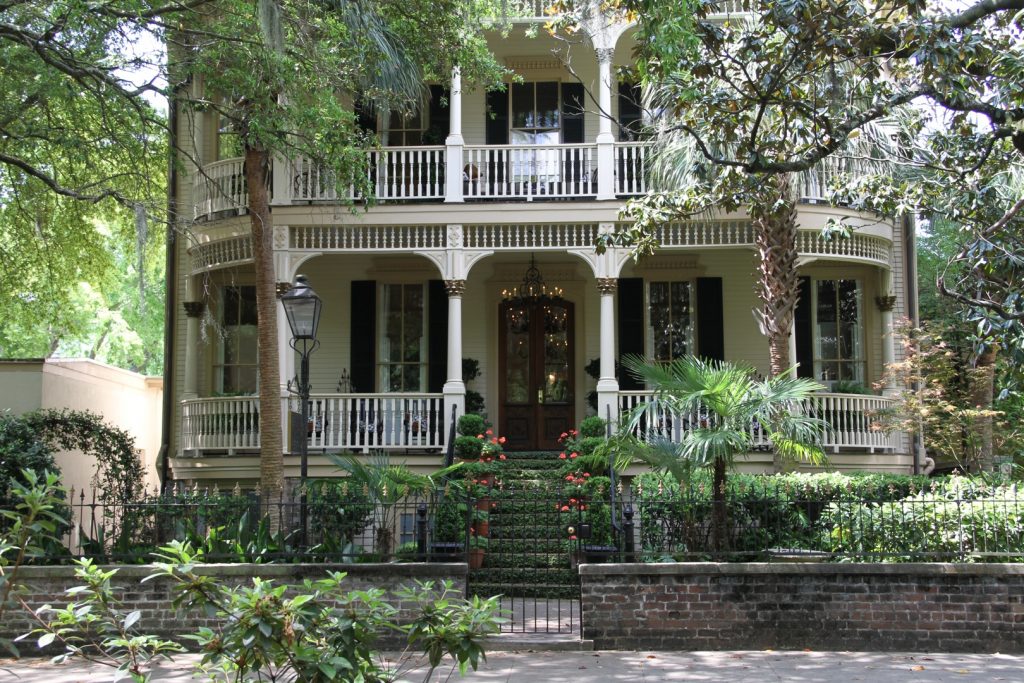 The coastal city of Savannah, Georgia is a friendly college town with southern charm and an urban vibe. Savannah offers year round activities including architectural tours, music festivals, a beach, and special events in the historic district. A variety of overnight accommodations exist from quaint bed and breakfasts to luxury vacation homes. Savannah offers year round entertainment to keep everyone happy, including art exhibits, Civil War re-enactments, music, and food festivals. Savannah has the largest National Historic Landmark District in the country which includes museums, churches, forts, and historical monuments. Savannah is also known for it's fantastic over-the-top St. Patrick's Day Parade that draws over 300,000 people from around the country.
#44. Bowling Green, Kentucky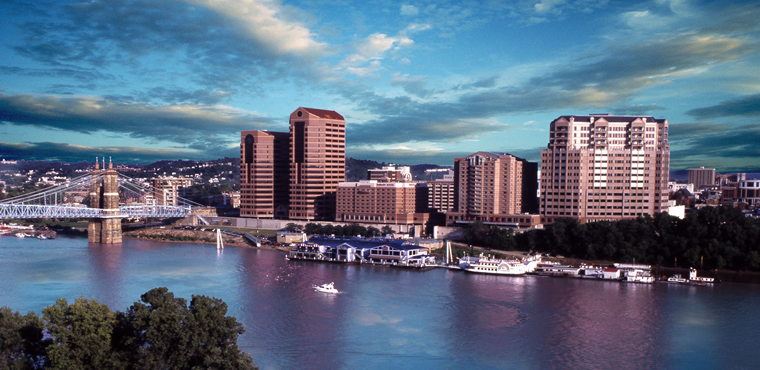 Bowling Green is not only one of the friendliest college towns, it is also one of the most exciting. Home of one of the oldest racing drag strips in the country, fast cars are a way of life for this community. Historical sites and museums such as the Aviation Heritage Park and the Historic Railpark and Train Museum bring tourists and locals together through a passion for history. Diversity is embraced through festivals such as the International Festival which celebrate differences in art and culture. Bowling Green is also part of the "400 Mile Sale Across Kentucky" which brings thousands through the community each year.
#43. New Orleans, Louisiana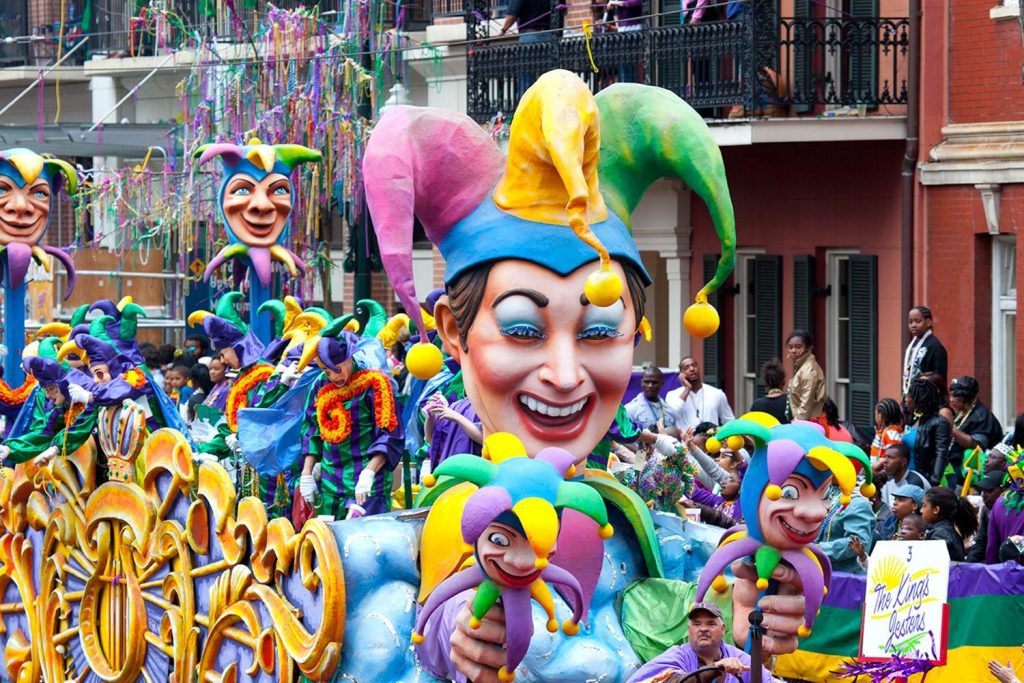 Life in the "Big Easy" is an exciting mix of wonderful nightlife, unique foods, celebration of multi-cultural heritage, and music. New Orleans is considered the birthplace of jazz and musicians perform throughout the city at a variety of clubs. Downtown New Orleans is easy to get around with streetcars, biking, cabs, taxis, and pedi-cabs and public transportation. The French Quarter is a great place to experience the history and culture that make New Orleans so unique. Check out Bourbon Street to experience the city festivities and make new friends!
#42. Annapolis, Maryland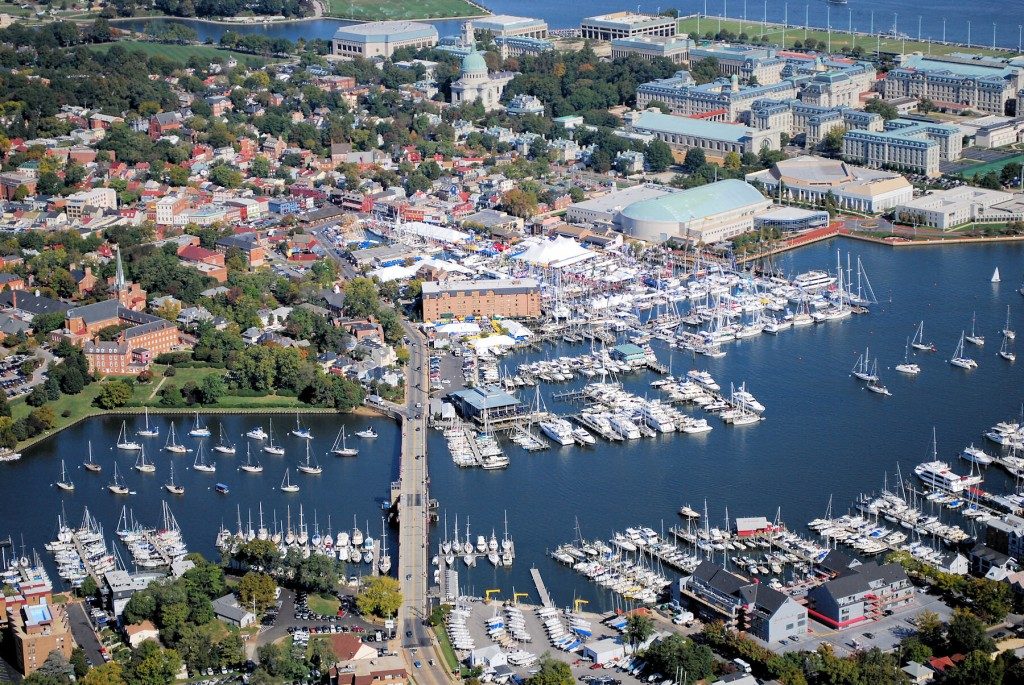 Whether you are a foodie, an explorer, or a historian, the friendly college town of Annapolis, Maryland will welcome you with open arms. Support Navy Football and check out a game with scores of your closest friends! Annapolis is pedestrian friendly and hosts an annual Art Walk. Overnight options are plentiful with a choice of magnificent bed and breakfasts as well as top notch resorts. The Annapolis Crab Feast and the Annapolis Irish Festival are a great way to get out and meet people and experience the hospitality that Annapolis has to offer.
#41. Duluth, Minnesota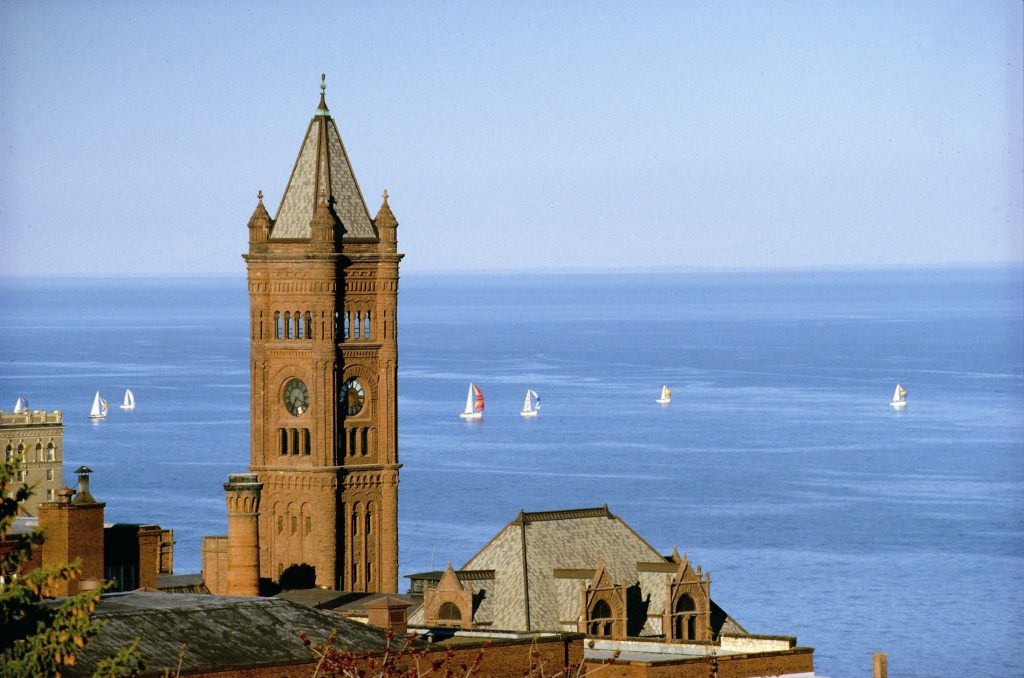 Duluth is a friendly college town with plenty to offer residents and visitors. Sport fishing charter boats welcome travelers (or locals!) who want to spent the day on the water catching fish. The Art Institute welcomes people of all ages and abilities to experience art through various exhibitions. Duluth can be seen and appreciated in a variety of ways, including by bike, kayak, or even Segway. Duluth strives to be an accessible community to all and indicates the level of accessibility for each facility.
#40. Saratoga Springs, New York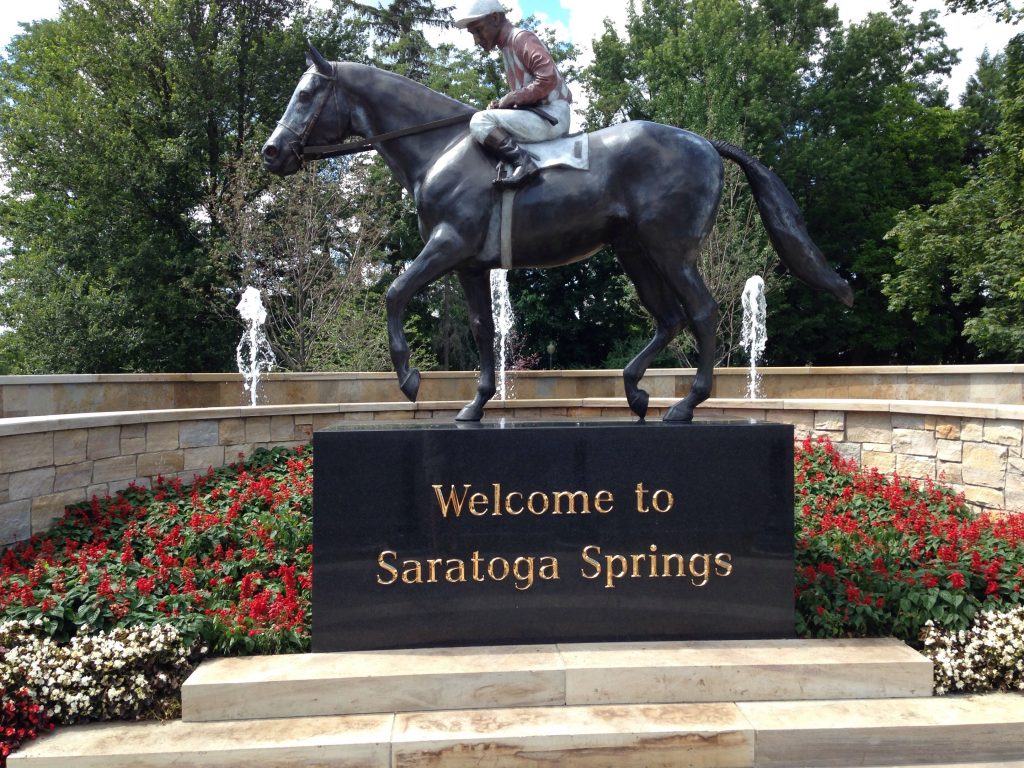 Saratoga Springs, New York is located just far enough from the hustle and bustle of New York City and Boston to make you feel like you have stepped off the beaten path and relax. Tourists and travelers certainly feel welcome in modern hotels and conference centers which are conveniently located near dining, shopping, and attractions. Saratoga is a fun and friendly place with events and festivals happening year round such as ChowderFest or the springtime Farmer's Market. Saratoga is a multicultural community, thanks in part to Skidmore College, and offers up various types of international cuisine, music, and events.
#39. Ashville, North Carolina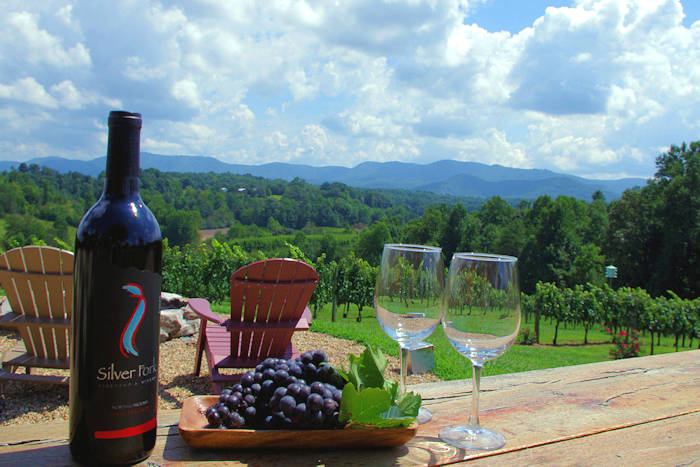 Ashville, North Carolina is not only a friendly college town, but it serves as a central access point to a variety of national parks. Grab some friends and take a Star Watch Night Vision tour to meet others with interests that lie in another galaxy or meet up with others and hike the Appalachian Trail (there's an entry point just outside town). A variety of Foodtopians provide local food and friendly dining experiences for those who want to dine on a more personal level. Ashville is well-known as an art colony with over 30 different art galleries and eclectic welcoming community.
#38. Flagstaff, Arizona


Flagstaff is a friendly college town with a rich history, comfortable climate, and an all-around relaxed atmosphere. While being home base to Northern Arizona University, Flagstaff is also a popular tourist stop along Route 66. Travelers and locals can enjoy the nostalgia of this great highway and visit one of the numerous restaurant and dining establishments. Flagstaff is a popular place for people to visit during festivals such as Hullabaloo, Pickin'in the Pines or experiencing one of the brewery tasting adventures along the Flagstaff-Grand Canyon Ale Trail.
#37. San Luis Obispo, California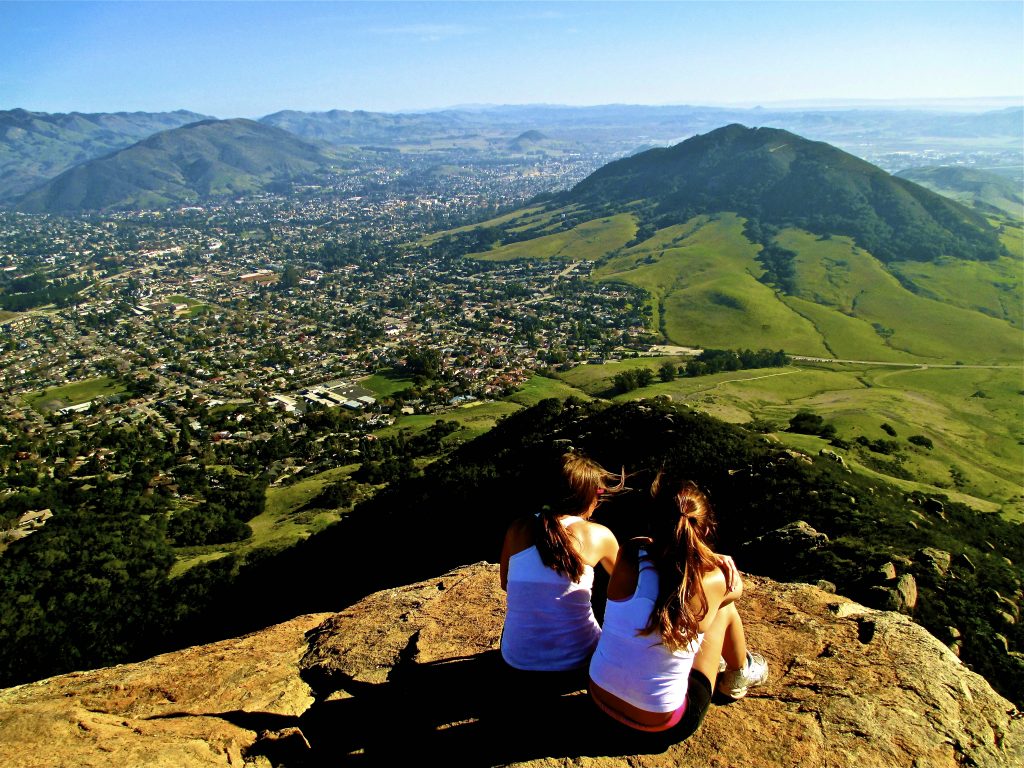 San Luis Obispo has amazing year-round climate and an upbeat, youthful feel that is largely due to California Polytechnic State University. San Luis Obispo has been included in lists of the most romantic cities, best places to live, and healthiest–and we are adding it to our list of the friendliest college towns. San Luis Obispo is a well-educated community with plenty of open spaces and markets, just minutes from beaches and incredible ocean views. San Luis Obispo is a pet friendly community with many dog parks and pet friendly hotels.
#36. Boulder, Colorado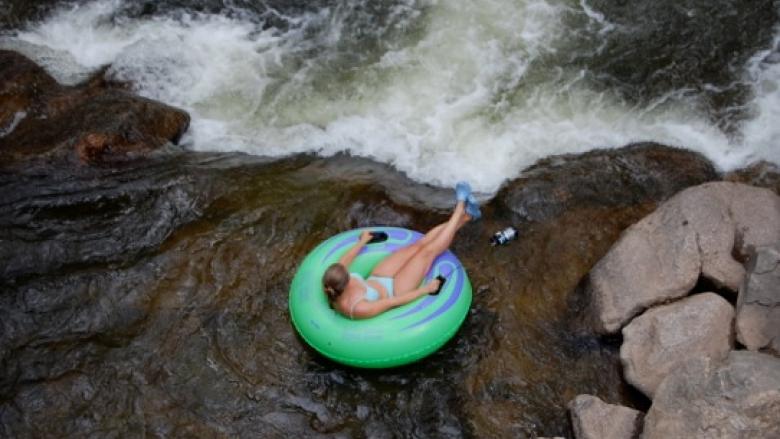 Known as "the city nestled between the mountains and reality," Boulder's Pearl Street is a vibrant brick paved street where locals and visitors go to shop, dine, and be entertained. Try a variety of teas at Celestial Seasonings tea manufacturer. They give free tours and tastes! The University of Colorado is a friendly, welcoming place to stroll and check out Old Main or enjoy the Colorado Shakespeare Festival. You are sure to be greeted with a friendly smile in this college town!
#35. Santa Cruz, California


The friendly college town of Santa Cruz California has a unique beauty and charm that both visitors and residents enjoy year round. This pet friendly community welcomes four legged friends in the downtown area, on several beaches, and in many parks. Travelers and locals mix and mingle on tours to see redwood trees, wineries, charter fishing trips, and more! Families are a welcome addition on the Santa Cruz Boardwalk and the Seymour Marine Discovery Center. Overnight accommodations such as campgrounds and bed and breakfasts are a great way to make friends and learn more about the local culture!
#34. St. Augustine, Florida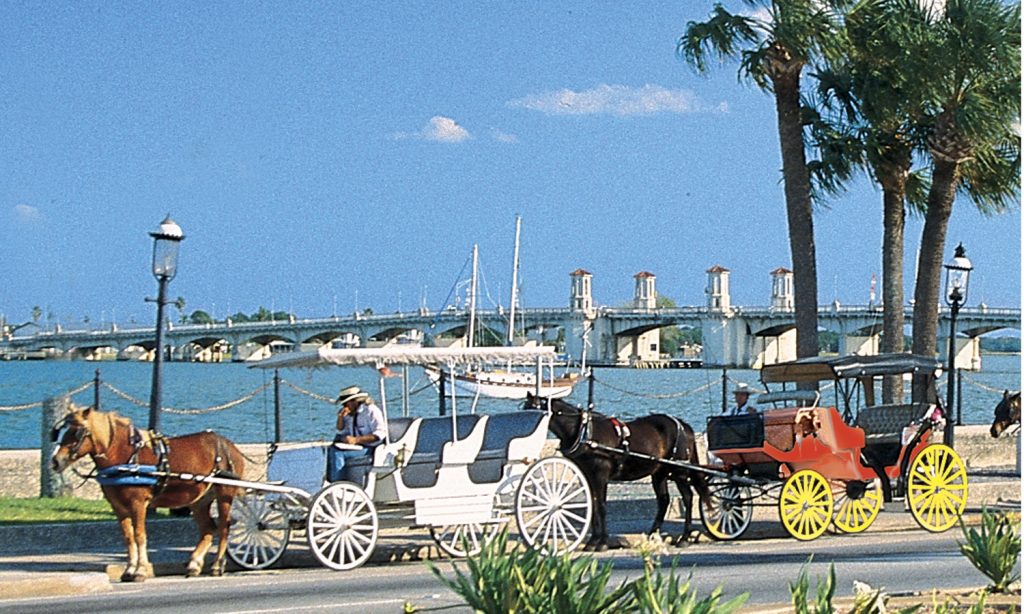 As the oldest city in the country, St. Augustine, Florida has plenty of rich history that locals love sharing with visitors and each other. Picturesque settings, cobblestone walkways, pleasant climate, and a relaxing environment make St. Augustine a friendly college town that needs to be experienced. Have an adventure and marvel at the wonders at Ripley's Believe It or Not! Museum or have a cup of coffee at a quiet café and chat with the locals. Many of the beaches in St. Augustine are pet friendly as well.
#33. Burlington, Vermont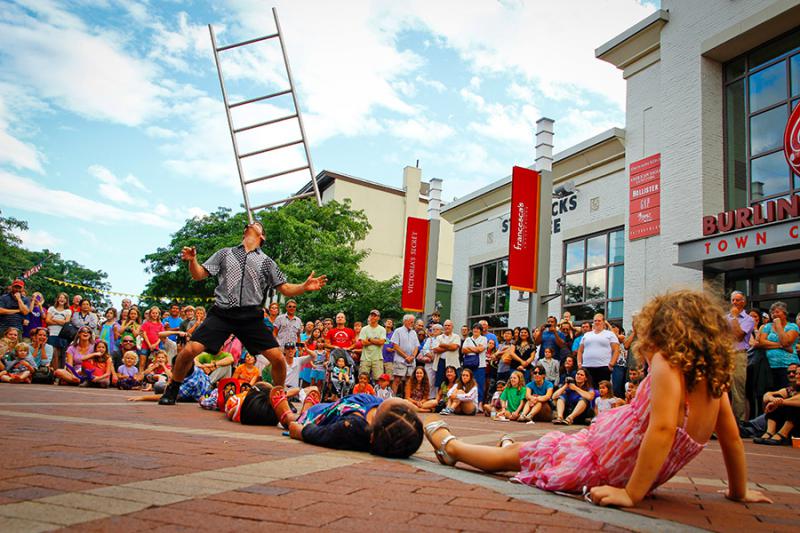 Burlington, Vermont is the largest city in the state and one of the friendliest college towns in the country. Burlington embraces diversity and has created a Diversity and Quality Strategic Plan which recognizes that Burlington strives to eradicate racism in their community. Burlington also encourages community engagement through volunteerism activities. Burlington is a bike friendly community and has embraced the Local Motion initiative set forth by the state to encourage walking and biking as a way to get out and enjoy the city.
#32. Ann Arbor, Michigan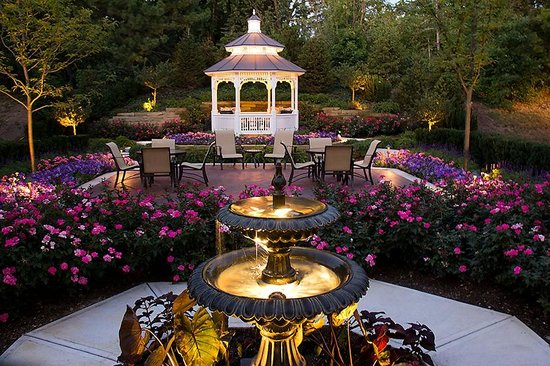 Ann Arbor is a small town with a vibrant college community and a diverse culture. The University of Michigan is home to the University of Michigan Museum of Art and Ann Arbor has many other museums which locals and visitors can stroll through. The Ann Arbor Art Fair takes over the downtown area each year and attracts thousands of artists. The University of Michigan football attracts over 100,000 people for each  game as visitors, students, and locals come together for their mutual love of UM football.
#31. Williamsburg, Virginia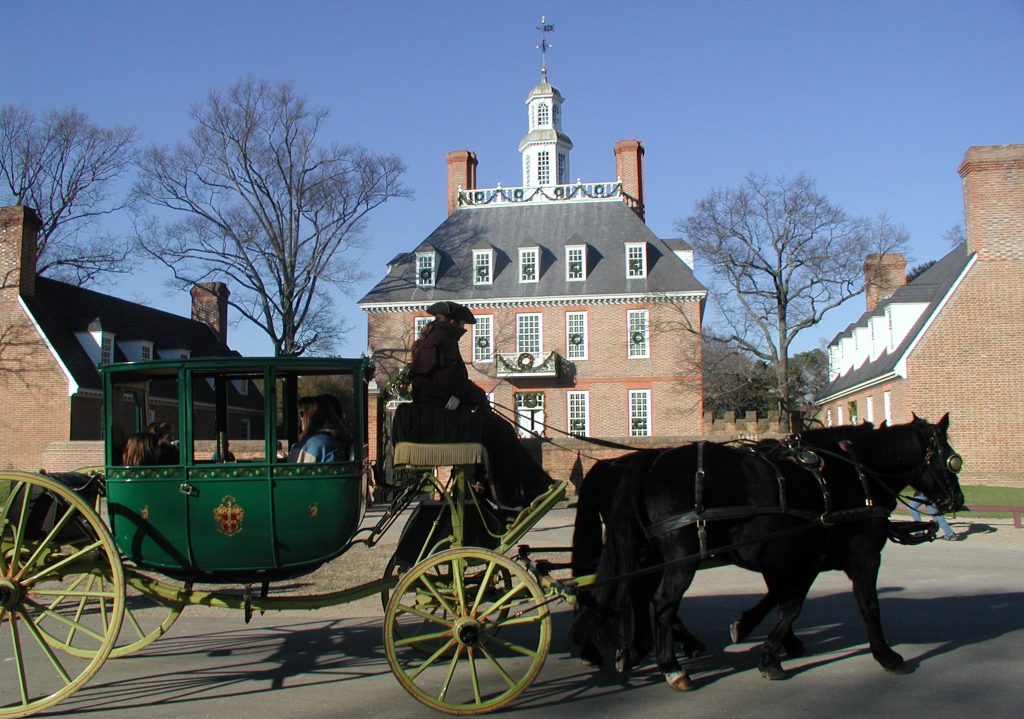 Williamsburg, Virginia is a vibrant and friendly community known for its history and large water parks. Locals enjoy teaching others about sites such as the Jamestown Settlement and Colonial Williamsburg. Since 2013, Williamsburg has been a Bicycle Friendly Community and has over 109 miles of bike baths in and around the city for people to enjoy. The College of William and Mary in Williamsburg is a small liberal arts university which supports diversity and contributes to the city's welcoming atmosphere .
#30. Boone, North Carolina

Boone, North Carolina offers year-round adventure for residents, visitors and students of Appalachian State University. This friendly college town brings the community together through events such as "Concerts on the Jones House Lawn" and "Mornings at Hickory Ridge Museum" which offer innovative ways to see the local sights and sounds. There are activities that will please everyone such as taking a stroll through a local museum, biking, zip lining, whitewater rafting and extreme skiing, Boone is able to meet the needs of everyone!
#29. Athens, Georgia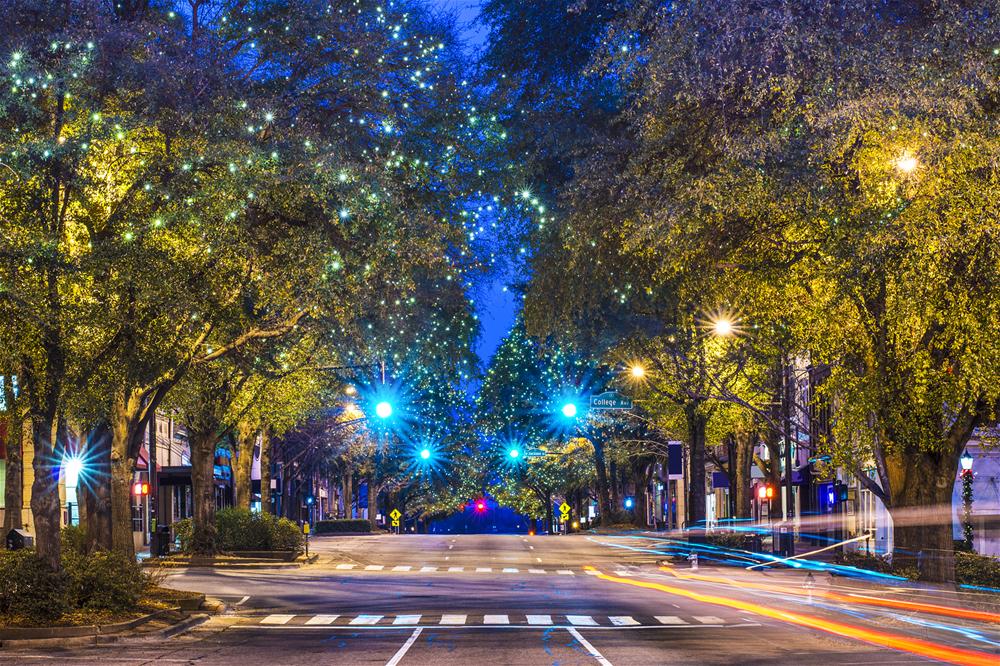 According to Rolling Stone Magazine, Athens, Georgia has the #1 College Music Scene in America. With the University of Georgia located in the heart of Athens, the college environment is very much a part of this friendly college town. Musicians and arts are embraced and encouraged to perform and share their talent with locals and travelers. Athfest is one of the top music festivals in the country with over 100 bands playing all over town for three days each year. Athens welcomes music lovers from all over the country to join in and celebrate music. Athens is also rich in history and several museums and landmarks offer tours throughout the year. The Heartland of the Confederacy Civil War Trail has over 50 sites of historical relevance. Athens is also a pet friendly city with many restaurants offering outside seating to accommodate four legged guests.
#28. Oxford, Mississippi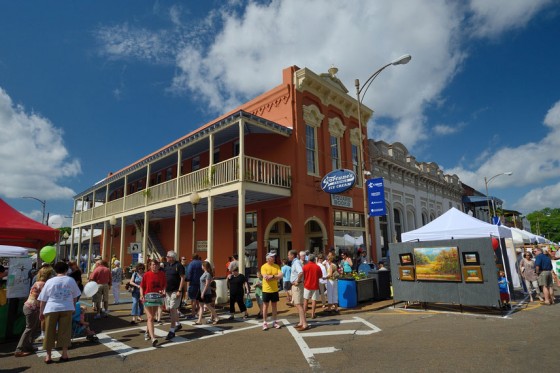 Oxford, Mississippi is known as the "Cultural Mecca of the South" and evidence of diversity is present in the art, music, and literature scene all over town. The annual SarahFest is a festival that uses art and culture to express and learn about diversity and inclusion opportunities. The University of Mississippi has many clubs and organizations which embrace diversity and unique attributes. The friendly college town has historically significant landmarks and attractions such as the Civil Rights Monument, Blues Archives, and several historic cemeteries. History buffs will appreciate the warm welcome as they visit sites and learn from the locals about the history of the area.
#27. Nashville, Tennessee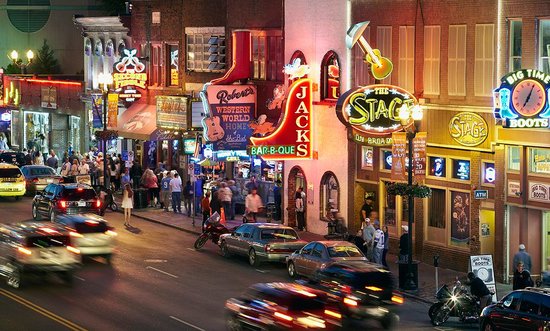 Nashville is well known as Music City, but music is just the tip of the iceberg of what this friendly college town has to offer. With it's diverse culture, spectacular seasons, and unique neighborhoods, it's also one of the friendliest college towns in the country. Multiple transportation options make it easy to get around in this popular hot spot. A variety of hotel accommodations from bed and breakfasts to luxury resorts can fit just about any budget. Nashville also offers many free activities to enjoy alone or with a group including art galleries, parks, and live music. There is no shortage of dining establishments which offer everything from red velvet waffles (Tavern in Midtown) to Jack Daniel's Chocolate Pecan Pie (M. Restaurant and Bar). With such eclectic treats, who wouldn't be happy?
#26. Kirksville, Missouri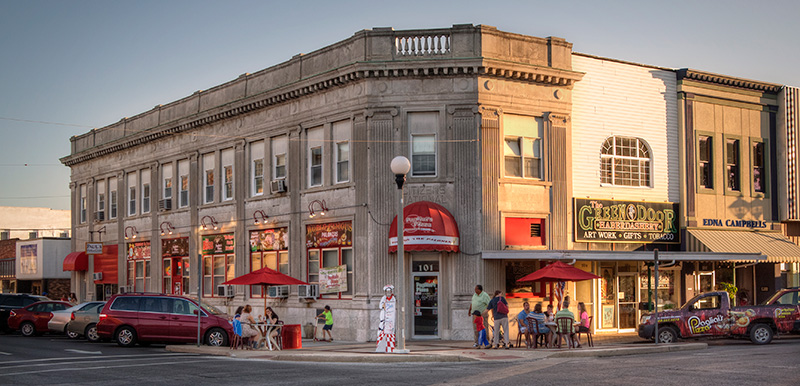 Kirksville, Missouri has a small town feel even though it is home to both Truman State University and A.T. Still University. Rich in local culture and history, Kirksville has a Coal Miner's Museum and a Historical Society Museum. Annual events offer the opportunity to develop traditions for family and friends including the Kirksville Scottish Highland Games and a half marathon. Every Friday night during the summer, the city offers free concerts on Square to build a sense of community and provide entertainment. Kirksville has excellent hunting opportunities for deer and wild turkey. People from all over the country come to hunt and enjoy the wilderness.
#25. Troy, Alabama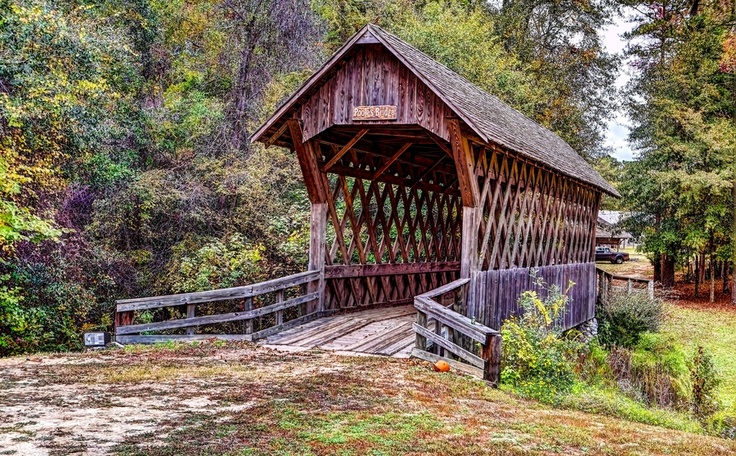 Troy, Alabama is known for southern hospitality and is home to Troy University, the second largest institution in the state. This friendly college town hosts TroyFest, an arts and crafts festival which attracts almost 10,000 to the area. The Troy Pike Cultural Arts Center and the Pioneer Museum of America attract tourists who are greeted with warm smiles and enthusiastic residents. Troy is also home to a variety of small restaurants and cafes which welcome hungry tourists, students, and residents year round.
#24. Berkeley, California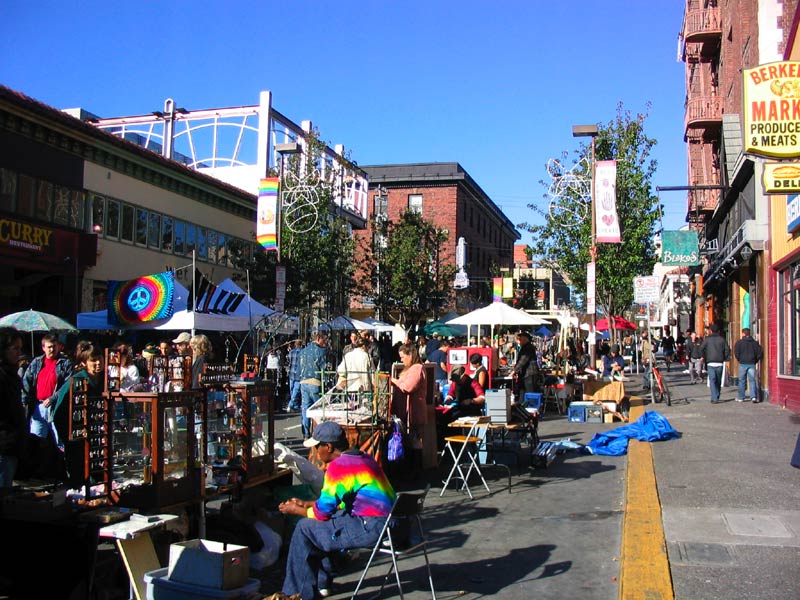 Home to free spirits and liberal minds, Berkeley, California is one of the friendliest college towns in the country. The culture of Berkeley embraces diversity and the city is made up a variety of eclectic neighborhoods. There is a festival or celebration for everyone to enjoy, including a book festival, Family Fun Festival, World Music Weekend, a Kite Festival, and a Black History Celebration. Berkeley has adopted a "buy local" philosophy and has abundant shops and galleries to entice even the thriftiest of shoppers.
#23. Brunswick, Georgia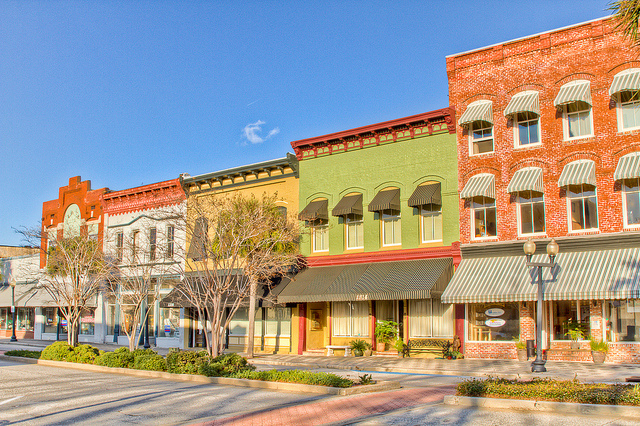 Shrimp lovers will be delighted by the friendly college town of Brunswick, Georgia. Considered the Shrimp Capital of the World, Brunswick welcomes tourists and locals in a variety of festivals and celebrations that support the local industry. Check out the Brunswick Rockin' Stewbilee or stay for the Blessing of the Fleet. The marina welcomes tourists to watch the shrimp boats or other boats, and restaurants serve a variety of shrimp dishes. Home to the College of Coastal Georgia, this friendly college town offers the modern conveniences of a newer state university and charm of a traditional historic district. Tour the Old Town area and take a step back in time, hearing stories from locals and learning about the history and diversity in the city of Brunswick.
#22. Auburn, Alabama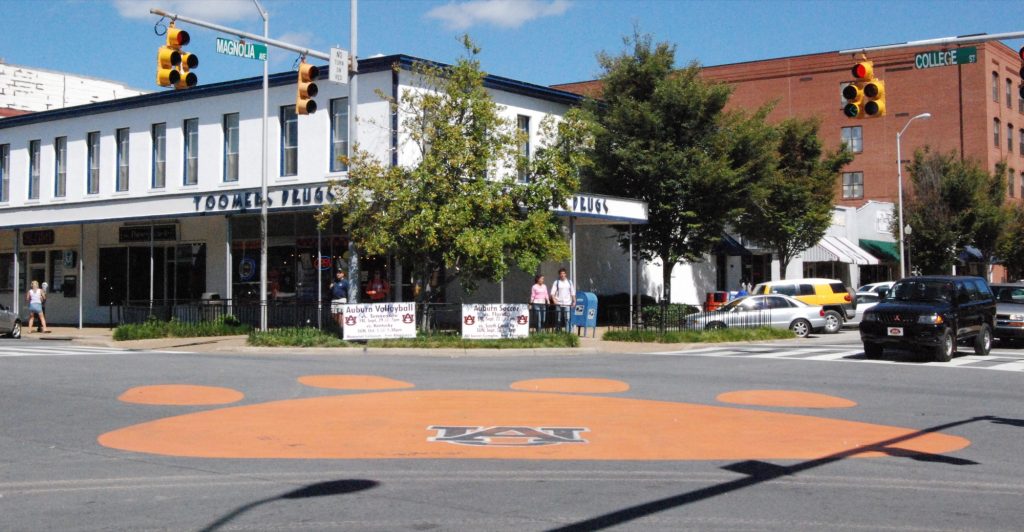 "The Loveliest Village on the Plains" is home to highly ranked Auburn University. This friendly college town embraces cultural diversity and offers year round recreational opportunities. The Auburn Cityfest attendance has grown to over 40,000 and boasts hundreds of artists and food vendors for visitors and locals to enjoy. Twice a year the community is treated to a wine and dinner extravaganza where they can sample a variety of food and wine while enjoying unique shopping in nearby Opelika. Make it a weekend and consider bringing an RV or tent to experience one of the many friendly RV parks and campgrounds in the area.
#21. Ames, Iowa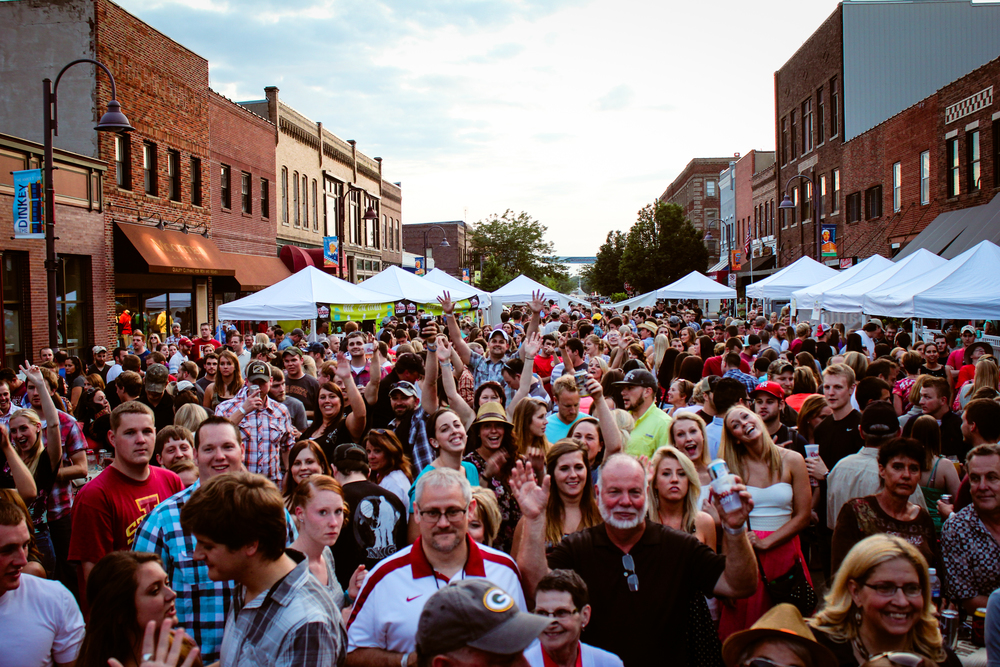 College team pride is the heart and soul of Ames, Iowa. This friendly college town supports the Iowa State University Cyclones and embraces the university's culture and diversity. Ames is a safe place to live and visit, boasting well-kept neighborhoods and Midwest charm. Ames is also easy to get around with The Moonlight Express serving students late at night on the weekends, Dial-A-Ride for those with disabilities needing transportation assistance, and a public bus system. Art lovers are welcome at any of the numerous art galleries and local exhibits.
#20. South Bend, Indiana


The University of Notre Dame is the top employer in the friendly college town of South Bend, Indiana. The city has worked hard to give itself a makeover by cleaning up vacant or abandoned homes to improve neighborhood quality. The Street Smart Initiative has begun to set the stage for safer transportation for travelers (on two feet, two wheels, or four wheels!). There are plenty of museums and festivals which provide year round entertainment and are inviting to both travelers and residents alike. The Studebaker National Museum will entice fans of the Studebaker Corporation and theatre lovers will appreciate the friendliness of the vibrant theatre community.
#19. State College, Pennsylvania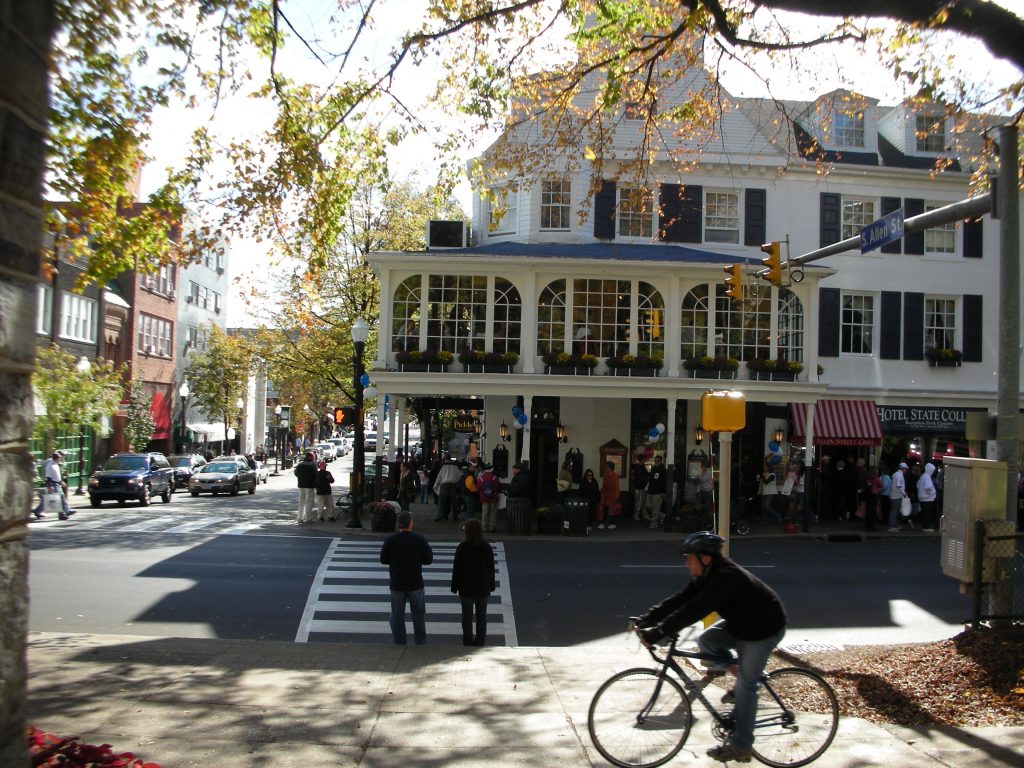 State College, Pennsylvania is a friendly college town that has a strong partnership with Penn State to create a nice blend of college life and home town community. State College has an extensive mix of overnight accommodations including hotels and bed and breakfasts. Year round activities and events include the Central PA Festival of the Arts, Fall Foliage tours, Festival of Trees and New Year's Eve celebrations. Families will find State College a welcoming destination for trips with the kids to see a dinosaur exhibit or visit the reptiles who in Reptiland just up the road. Conference centers are available to host large groups or trainings and diverse dining opportunities that are sure to please a crowd!
#18. Monroe, Louisiana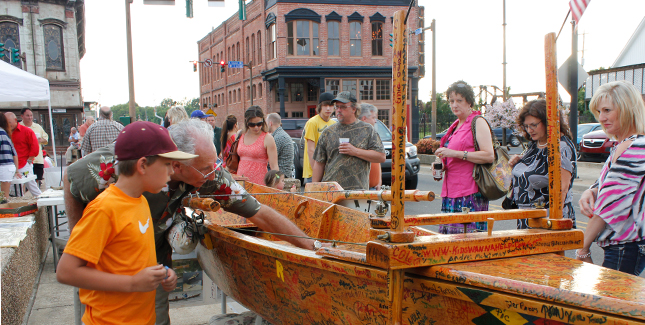 The motto of Monroe, Louisiana is "One City, One Future" which illustrates its commitment to partner with local industry and colleges to create a strong community for visitors and residents to enjoy for years to come. The community of Monroe is diverse with a blossoming downtown community. Stroll through inviting art galleries, visit a museum, or stop in for lunch at one of the welcoming cafes. There are abundant activities offered year round including music festivals, farmer's markets, and Downtown Gallery Crawl which are events organized by local artists to revitalize the riverfront art district.
#17. Vermillion, South Dakota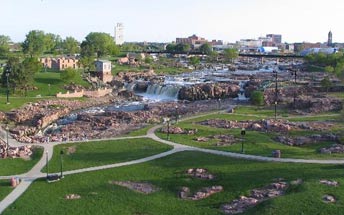 Vermillion, South Dakota is a progressive community promoting tourism and industry. The University of South Dakota calls Vermillion home and offers a nice mix of beautiful architecture and modern structures. The University supports diversity and this commitment has carried over to the attitudes of the community. Visitors will feel welcome whether they are having a cup of coffee at the National Music Museum or a glass of wine at the oldest winery in the state.
#16. Wellesley, Massachusetts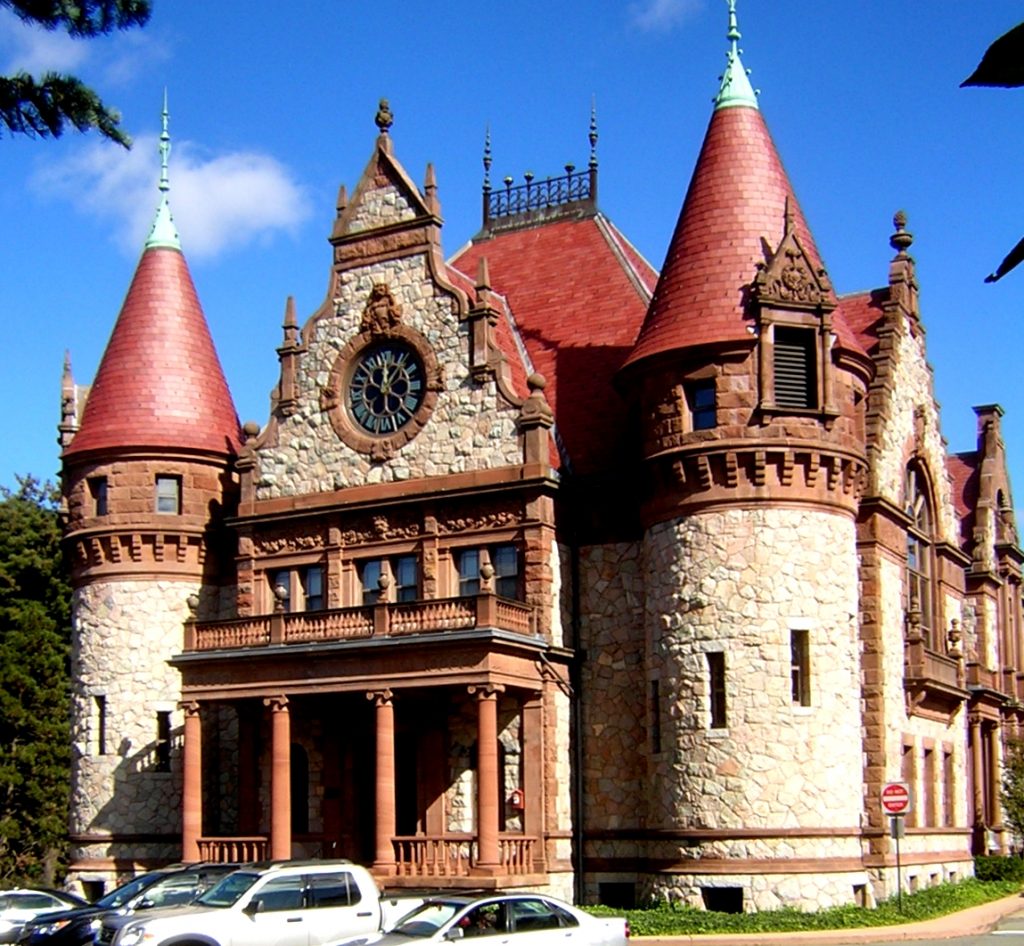 The eastern city of Wellesley, Massachusetts is home to both the all-women Wellesley College and Babson College. This friendly college town embraces diversity with many different languages spoken and religions practiced on each of the college campuses. Forbes included Wellesley in its list of America's Most Educated Small Towns since the majority of residents hold a college degree. The community believes in going green and environmental sustainability. Special events such as the annual "Wellesley's Wonderful Weekend," held the weekend before Memorial Day, bring the community together for a parade and impressive fireworks display. The Wellesley Symphony Orchestra offers families and individuals the opportunity to enjoy classical and pops music year round.
#15. Long Beach, California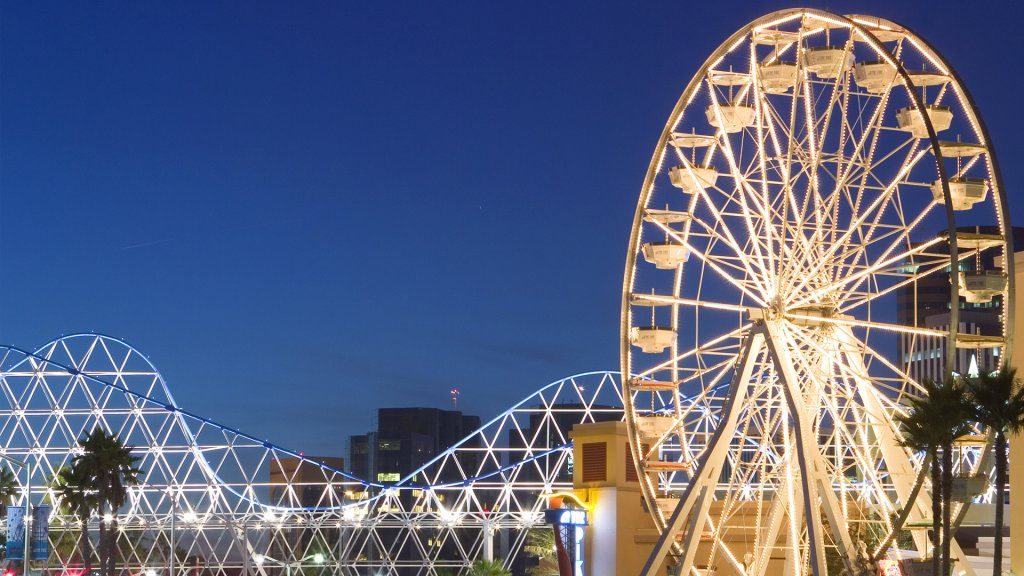 Long Beach, California is nicknamed "The Urban Waterfront Playground," and invites ocean lovers of all ages to visit, relax and bask in the sun. This diverse and vibrant community is home to the Museum of Latin American Art and the Rancho Los Cerritos Historic Site. See native wildlife and enjoy a three-hour whale/dolphin sightseeing cruise or visit the Aquarium of the Pacific. The city is home to many different eclectic neighborhoods, including Cambodia Town, the diverse East Anaheim, and historic Bixby Knolls. Each has a sunny and welcoming vibe that is uniquely Long Beach.
#14. Malibu, California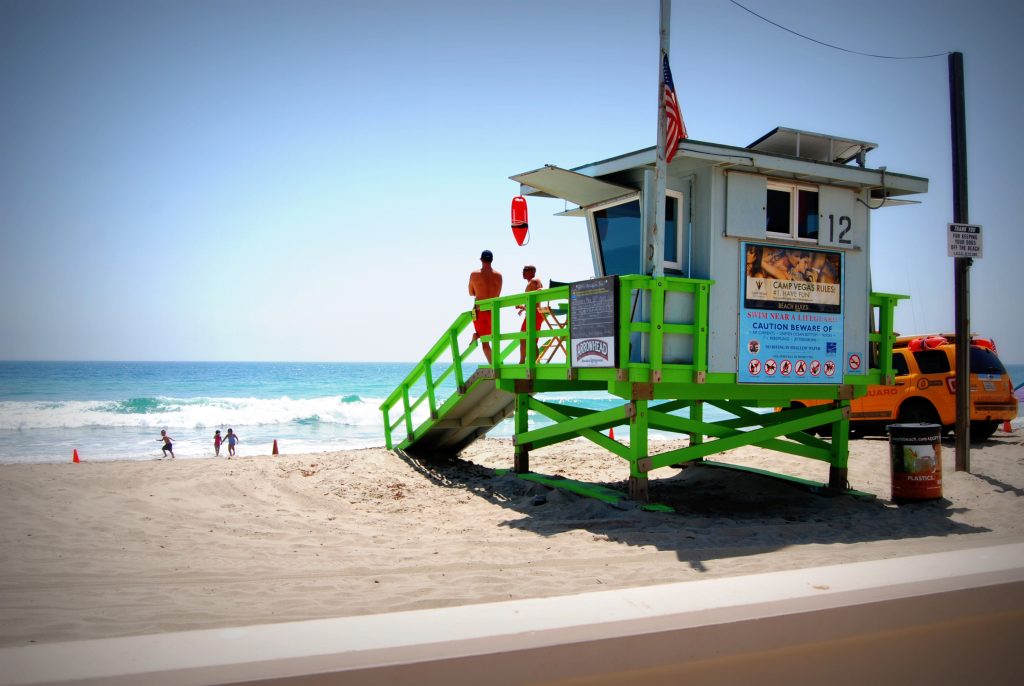 Surfers from all over the country come to Malibu, California to ride the waves and play at Surfrider Beach. Malibu is also home to Pepperdine University, a small Christian college known for high academic standards. This friendly college town boasts upscale shopping and fine dining for locals and tourists enjoy. There is plenty of nature to enjoy in Malibu from wildflowers and canyons to the migratory grey whales that swim past Point Dume. Those looking for a quiet place to relax and spend time with loved ones are welcome at Zuma Beach. Even celebrities feel welcome in this friendly community and often rent or purchase homes to get away from the hustle and bustle of Los Angeles. Year round theater, art, and music events ensure there is always something fun to do in Malibu!
#13. Lawton, Oklahoma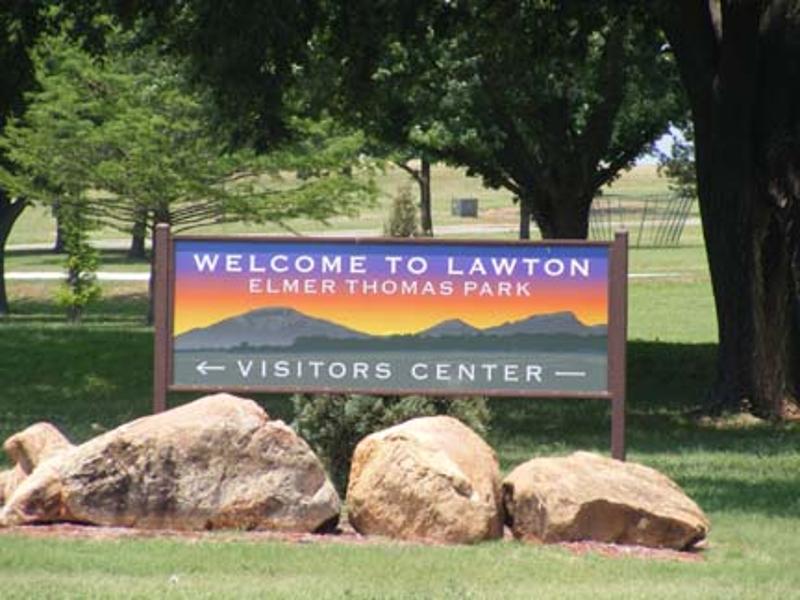 The small town of Lawton, Oklahoma offers a big welcome to art and culture lovers who live or play in this friendly college town. Lawton offers a cultural program series, International Festival, and a fully functioning Arts and Humanities Council which seeks to promote cultural and artistic endeavors in the community. Locals share their knowledge of Lawton's history at the Ft. Sill Museum and the Museum of the Great Plains. Guests have abundant opportunities for overnight accommodations including bed and breakfasts, resorts, or hotels/motels. Outdoor enthusiasts are brought together on the numerous hiking/biking paths in and around Lawton and annual festivals such as the Armed Forces Day Music Festival and Red Dirt BBQ provide the opportunity to see familiar faces and meet new friends.
#12. Columbus, Mississippi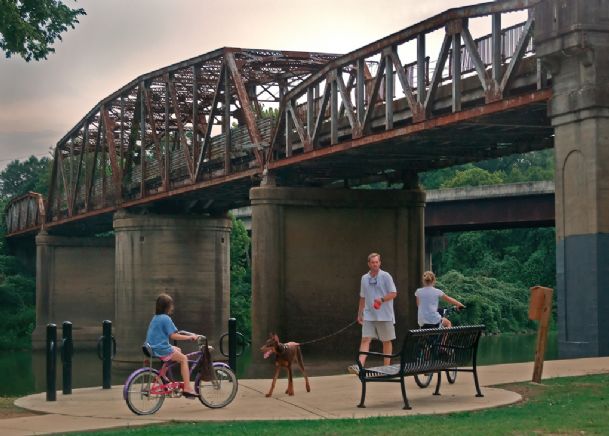 Columbus, Mississippi is a town rich in history and eager to share its past and southern hospitality. Columbus has over 600 historic properties and 125 different restaurants to choose from. Columbus is an inviting, friendly college town that welcomes those who appreciate southern charm. Retirees are welcome in this friendly town and Columbus is one of the state's 20 Certified Retirement Communities. Events such as The Island Paddle Fest, the farmers market, and the Sounds of Summer biweekly concert series provide plenty of opportunities to get together with neighbors and friends to make memories and stay connected.
#11. Champaign, Illinois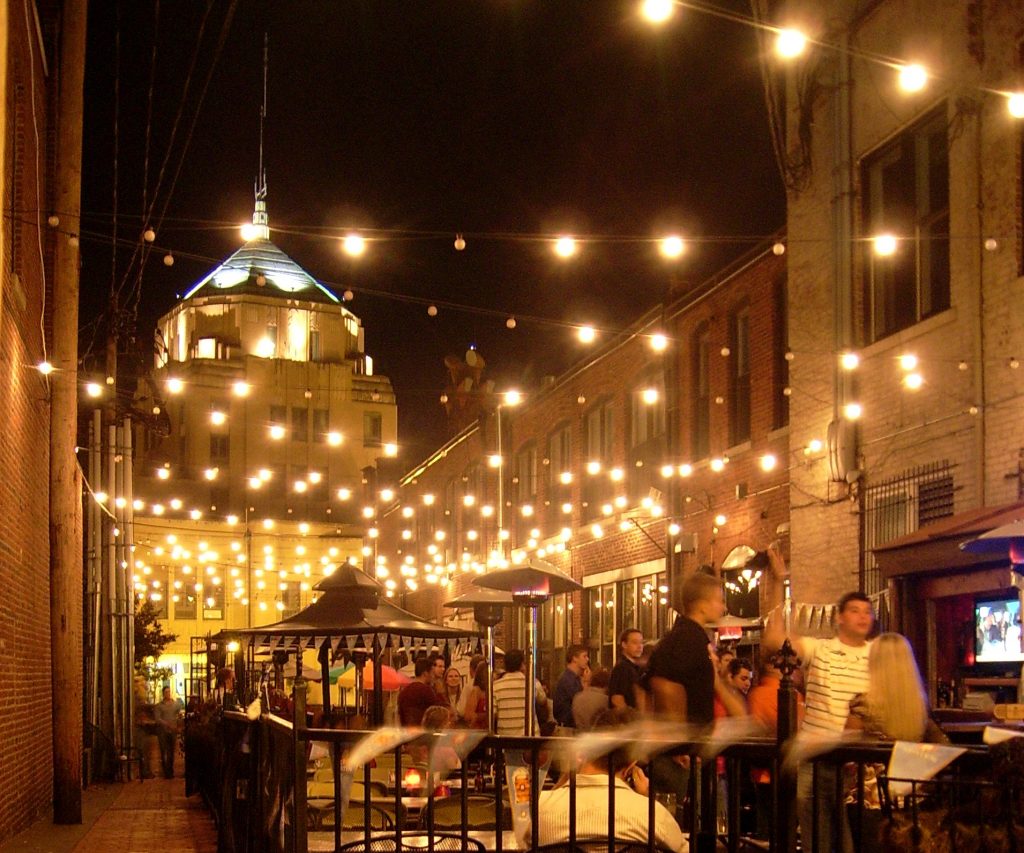 Champaign is home to year-round festivals celebrating everything from soda pop to music. People from all over central Illinois come to Champaign to visit the eclectic campus shops, have a slice of delicious pizza at Papa Del's, or enjoy Honey Crisp apples at Curtis Orchard. Outdoor enthusiasts will find a welcoming array of bike paths, hiking trails, and beautiful gardens. In 2015, Time Magazine named Champaign County as one of the best places to walk or bike. Culturally diverse, Champaign hosts 11 different museums and cultural centers to visit and learn about different ways of life. Art lovers will find a welcoming atmosphere at various art galleries and museums around campus that showcase the talent of local artists.
#10. Olympia, Washington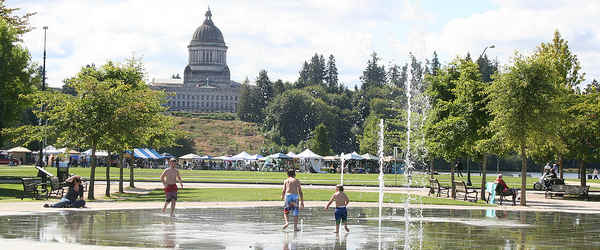 Olympia, Washington is home to Evergreen State College, a progressive, liberal arts college that emphasizes personal success. This friendly college town offers a unique mix of activities that will please even the most skeptical visitor. Explore the wonder of Tumwater Falls Park or see the wildlife at the Nisqually National Wildlife Refuge. Wolf Haven International welcomes those interested in conservation and protection of wolves. Children and Families will delight in the 28,000 square foot Children's Museum with an Outdoor Discover Center allowing for outdoor play. Visitors are welcome and encouraged to stay for more than just the day at one of the numerous bed and breakfasts, campgrounds, and hotels.
#9. Chapel Hill, North Carolina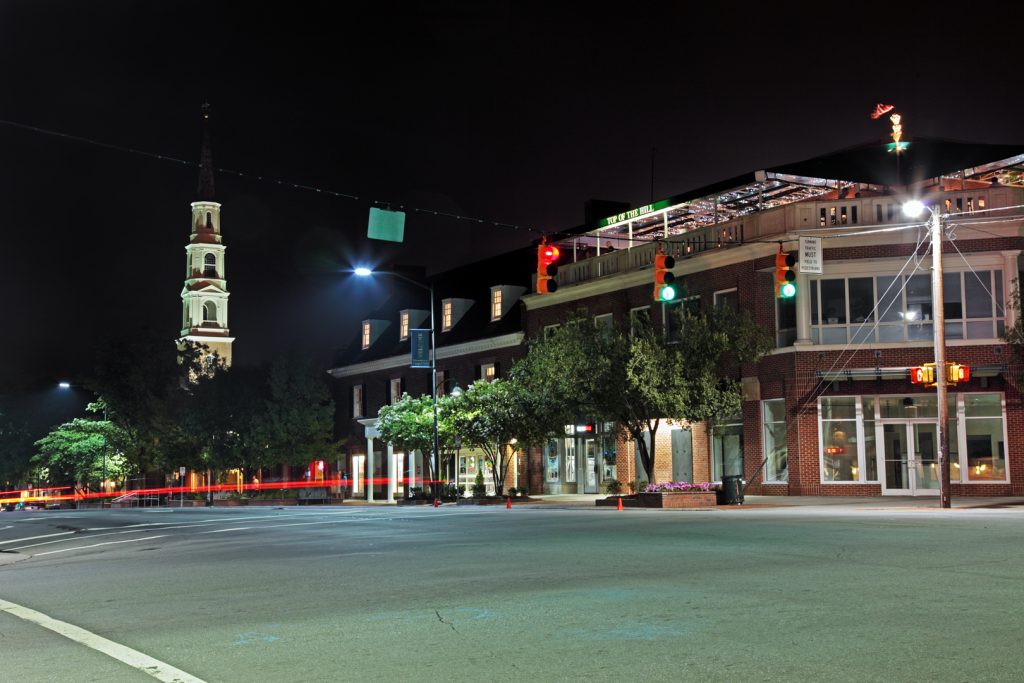 Chapel Hill, North Carolina is a city that begs to have visitors, especially in the spring time when the gardens are blooming and the vegetables are ripening. Take time to relax at the Honeysuckle Tea House or discover a local author at Purple Crow Books. The University of North Carolina is an integral part of the community. Memorial Hall attracts nationally recognized recording artists and performers and Playmakers Theater is home to the Playmakers Repertory Company. The Ackland Art Museum on campus has over 16,000 artifacts for art lovers to view and is free. Chapel Hill also has several different landmarks commemorating the rich history of North Carolina. The Unsung Founders Memorial recognizes both free and enslaved men and women who helped establish Carolina. The local music scene attracts music lovers from all over the area. Venues such as Cat's Cradle and The Cave provide a friendly environment for musicians and fans to gather and celebrate music.
#8. Provo, Utah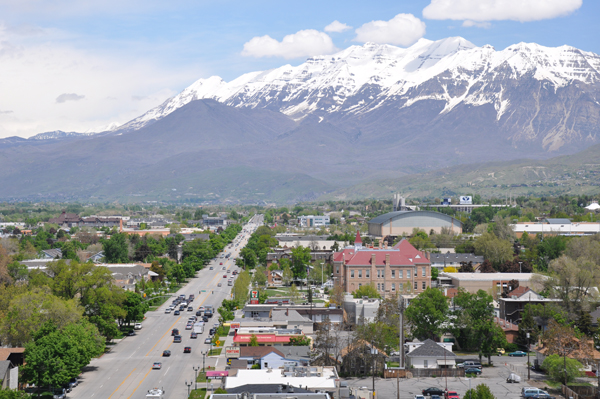 Recreation enthusiasts will appreciate the national parks and canyons that surround Provo, Utah. Home to Brigham Young University, Provo is a welcoming community for cultural diversity and artistic inspiration. Students, visitors, and locals can enjoy year round events such as scenic drives, natural areas, skiing, and hiking. A variety of overnight accommodations encourage people to spend the night rather than move on to their next destination. Provo is a family friendly community with hiking for every age/level, "kid friendly" dining options, and bike trails that will ensure your child will never get bored. Provo is also a great place for adventure with activities such as white water rafting, weekend backpacking trips, and fishing. This friendly college town is a refreshing step back from the fast-paced life of the big city.
#7. Madison, Wisconsin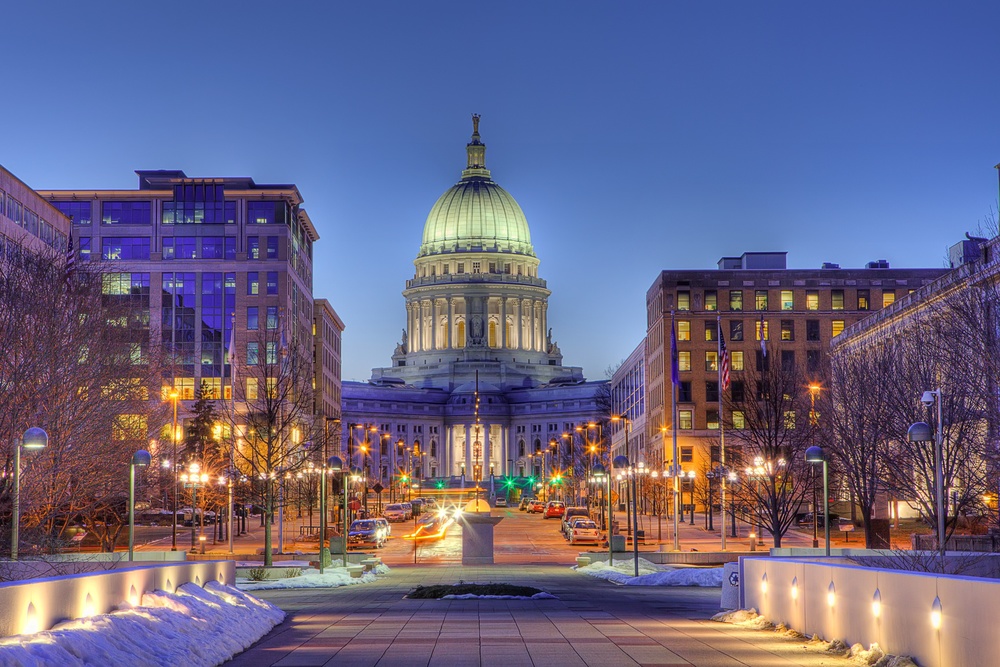 Madison, Wisconsin is rich in tradition, and eager to share those traditions with others. The downtown farmers' market returns each spring to provide vegetables, meat, and cheese to the area and locals as well as visitors who get up early to take advantage of the selection before it's gone. Madison is a budget friendly community with plenty of free activities for individuals and families to experience including the University of Wisconsin Arboretum, 200 miles of biking/hiking trails, and the Henry Vilas Zoo with over 800 animals. Yahoo.com named Madison as one of the "Best Cities on Earth for Biking," bringing in cyclists from throughout the region.
#6. Lawrence, Kansas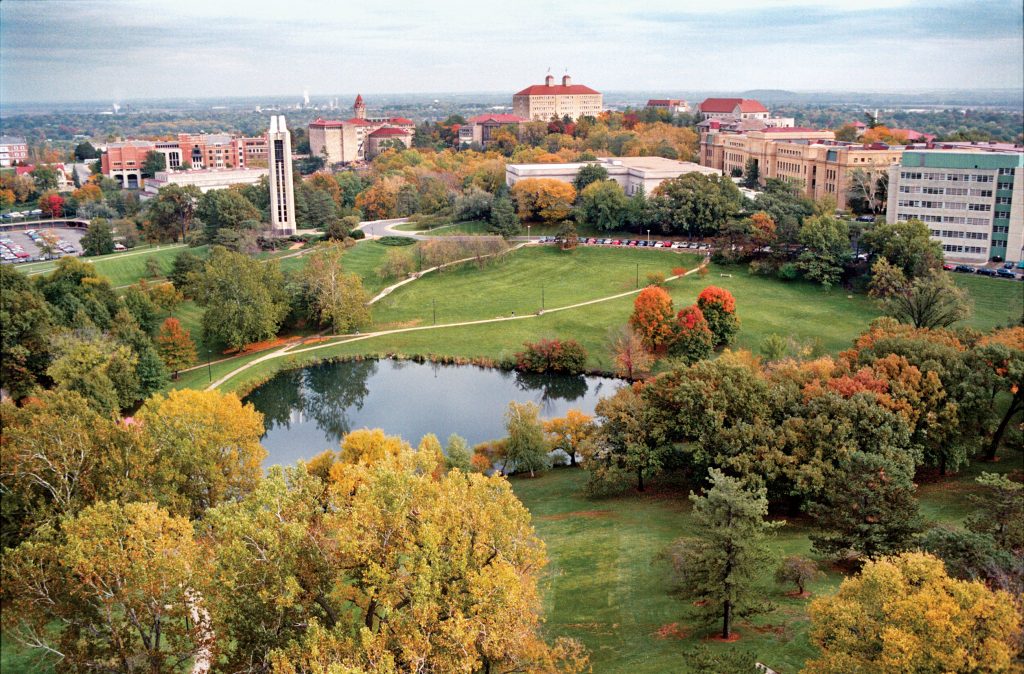 Lawrence, Kansas offers the charm of small town living with the resources of a large city. Home to the University of Kansas and the Haskell Indian Nations University, Kansas supports a diverse educational culture. Lawrence has a rich history as it was created to prevent the territory from approving slavery. Lawrence is a friendly college town that has an exciting shopping and entertainment district on "Mass" street that people from around the area visit on a regular basis. Lawrence is home to the Lied Center of Kansas which is a multi-million dollar performance center on the campus of the University of Kansas. Organizers at the Lied Center work to bring in national talent for the community to enjoy.
#5. Davis, California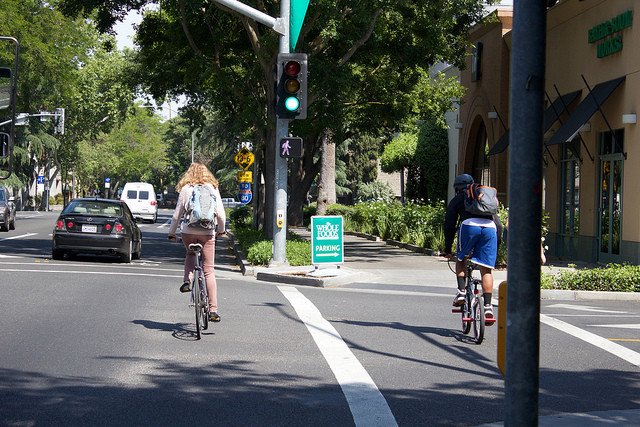 Davis, California is a friendly college town that students and residents can enjoy and feel valued and welcome. Community Engagement efforts such as Brown Bag Lunch Discussions invite all residents to chat and ask questions about issues and proposals that are meaningful to the community. Fun events such as the annual Pig Day and the three day Whole Earth Festival keep the community engaged and the atmosphere positive and lighthearted. Davis offers many incentives to businesses who make approved improvements to the downtown area, making this community friendly to economic development.
#4. Morgantown, West Virginia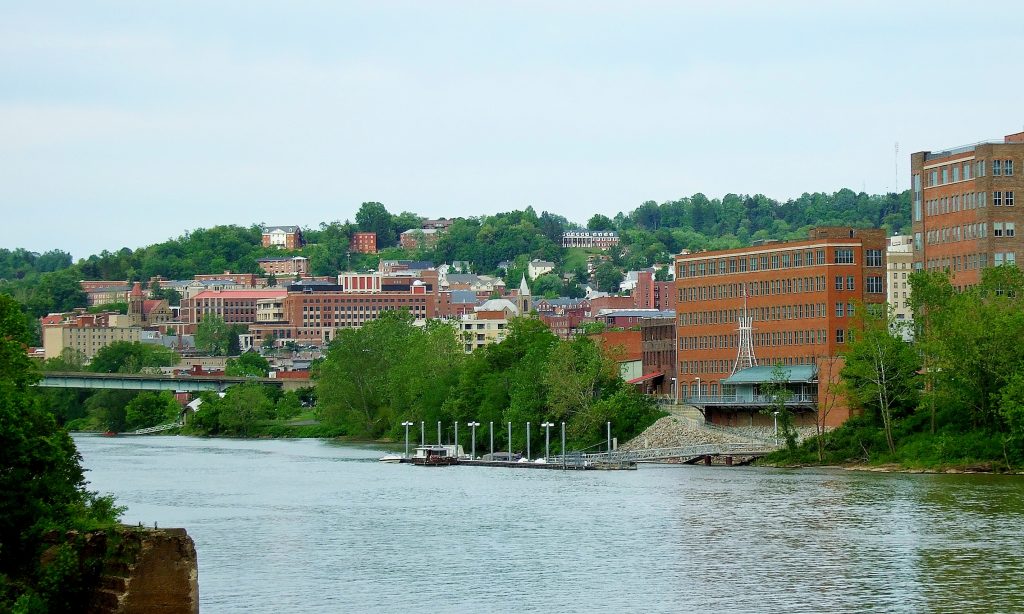 Morgantown, West Virginia is a friendly college town with over 100 different retailers, 35 restaurants, cafes, and nightspots and a charming historic downtown area. The community has a small town feel but is home to West Virginia University, one of the Big 12 Schools. Several neighborhood associations exist to keep the community clean and beautiful. Morgantown is a family friendly community with a Children's Discovery Museum that will keep young kids entertained and two community pools to help stay cool in the summer. The Morgantown Ice Arena and Sports Complex offers ice skating lessons and open skating all winter. Playgrounds and trails welcome families (and pets!) to experience nature stay physically fit.
#3. Lexington, Kentucky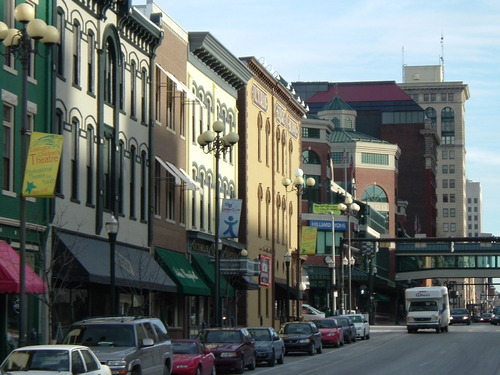 Lexington, Kentucky is so much more than just the Horse Capital of the World! Call the visitor center and speak with a Visitor Information Specialist to get ideas for a trip or just to figure out something new to discover! Learn about the Lexington's rich African American history on the African American Heritage. Ten locations have been mapped and identified for easy navigation. Challenge your friends to complete the "Big Lex" Scavenger Hunt. You will get to experience 10 more historic sites and learn a bit of trivia in the process. The University of Kentucky supports diversity initiatives and actively recruits students from diverse racial and ethnic backgrounds to enhance the campus and community environment.
#2. Corvallis, Oregon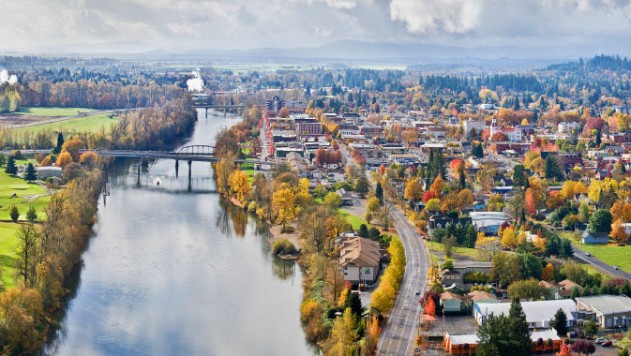 Beautiful scenery, friendly tour guides, and specialty wineries make Corvallis, Oregon a special place to in which to live or visit. Take advantage of the free guided tours through Starker Forrest or hop on a trolley for a historic homes tour. Interested in seeing the sights off the beaten path? There is a tour for that as well that takes you through rural country side to check out the scenery. Oregon State University adds diversity to this friendly college town with over 25,000 students from 80 different countries. Oregon State hosts its own events and activities year round such as plays, concerts, symposiums and sporting events. Take a tour of Oregon State and learn more about what the campus and the community have to offer!
#1. Ithaca, New York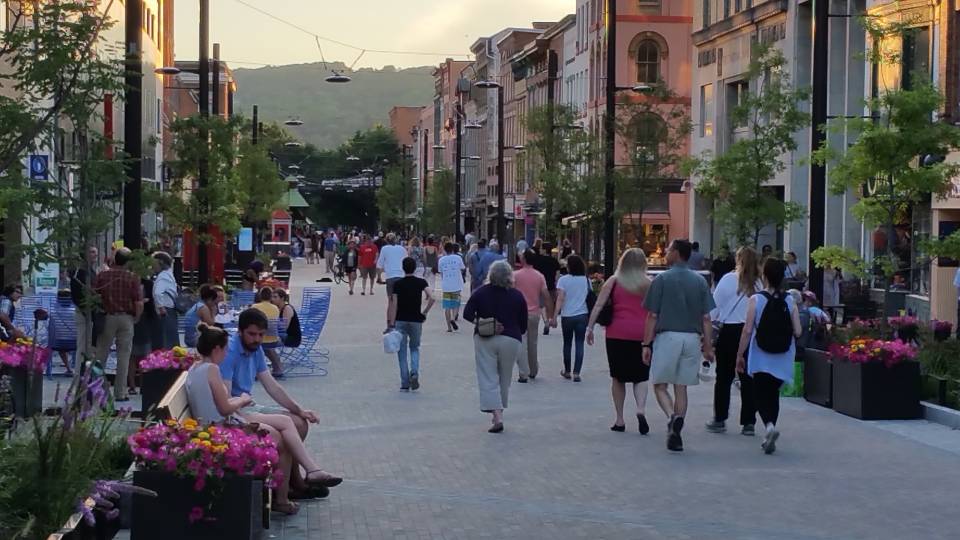 The friendly college town of Ithaca, New York is eager to share its secrets so you don't miss out on all it has to offer. The Ithaca Visitor Center encourages visitors to give them a call or stop in to ask questions, chat, discover a new adventure, or just share their knowledge and expertise on the area. Ithaca is vegan and vegetarian friendly with plenty of opportunity to find entrees or snacks that will delight the palate. Ethic food is also easy to find with top notch Japanese, Thai, Chinese, and Mexican restaurants ready to serve their specialty dishes. Street art is common around Ithaca and there is always something fun or entertaining to observe and experience. Cornell University and the Ithaca Commons create a friendly and cosmopolitan atmosphere.   Check out the Ithaca Art Trail where over 45 different artists have set up studios and are eager to share their knowledge and love of their work. Grab a cup of coffee and relax in the friendly environment, appreciating all that Ithaca, one of the friendliest small towns in America, has to offer.
By Kelley Jacobs
October 2016
This concludes our coverage of the friendliest college towns in the US.