As more colleges discover the lack of correlation between standardized test scores and academic success, it's an increasingly popular trend to make these scores optional on applications. We researched and ranked the following colleges that don't require SAT, selecting among those with a net price lower than institutions with this admissions practice. Points were awarded based on the presence of: holistic, progressive learning philosophies; diversity in faculty and student body; a wide range of curricula and degree options; multiple forms of financial aid; and any additional details of distinction that add value to an incoming student applying to an SAT test-optional school. The 20 colleges profiled here scored the highest among schools with a net price (per College Navigator) of $34,000 USD or less.
The colleges that don't require SAT profiled below are ranked in order of points earned. In the event of a tie in points, the schools with the lower net price are ranked higher. The following serves as a guide for students seeking the best deal on colleges that do not require SAT scores.
Ranking the Best Colleges that Don't Require SAT Scores
#20 – Loyola University
Baltimore, Maryland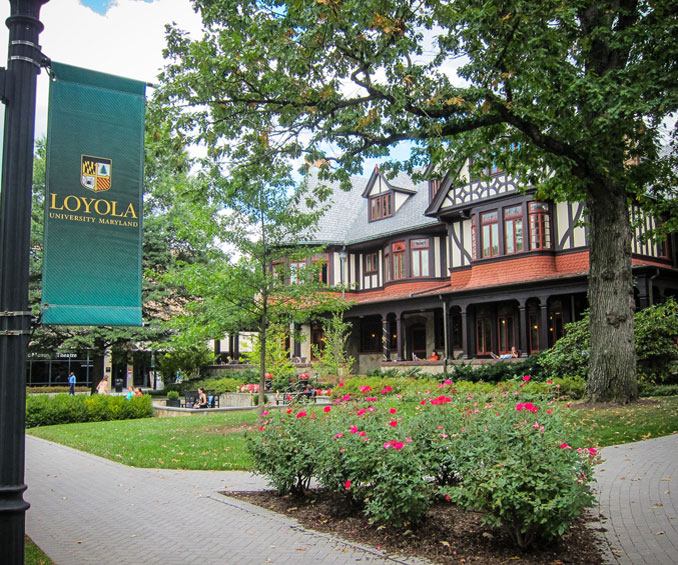 Points: 12
Enrollment: 5,967
Net Price/Tuition: $33,346
Founded in 1852, Maryland's Loyola University is a Jesuit, Catholic university in a rural town in northern Baltimore. It offers academic options in over 40 fields of interest, and students regularly give positive feedback about the strong sense of campus community. Neither SAT and ACT scores are not required, maintaining the school philosophy that incoming students should be evaluated on achievements beyond standardized tests. In lieu of these test scores, first-year applicants are required to provide an additional teacher recommendation or essay.
#19 – Wake Forest University
Winston-Salem, North Carolina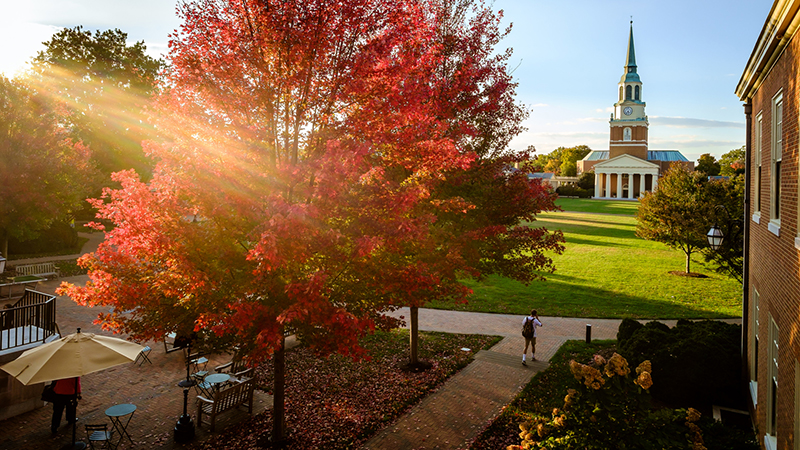 Points: 12
Enrollment: 7,788
Net Price/Tuition: $25,826
Founded in 1834, North Carolina's Wake Forest University is a liberal arts school with uniquely modern perspectives on education. In 2008, the college announced it would no longer require applicants to include standardized test scores. Wake Forest believes strongly in a holistic assessment of every individual. This assessment brings into account one's life experience, goals, interests, and work ethic. Since making this change, the university has discovered a dramatic increase in the ethnic diversity pool of its student body.
#18 – Hartwick College
Oneonta, New York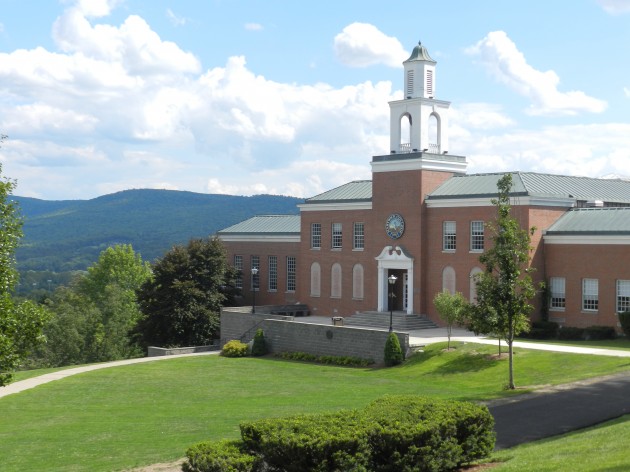 Points: 13
Enrollment: 1,540
Net Price/Tuition: $24,577
Located in the foothills of New York's Catskill Mountains, Hartwick College is a liberal arts and sciences school of under 2,000 students. This college has a unique approach to higher learning, focusing heavily on personalized attention, hands-on internship experiences, collaborative projects, as well as the option of a three-year bachelor's degree. Hartwick is committed to keeping tuition affordable, and all incoming students are assessed for a long list of available scholarships. Applicants are not required to record their SAT or ACT test scores unless they feel it is beneficial to their candidacy.
#17 – Bates College
Lewiston, Maine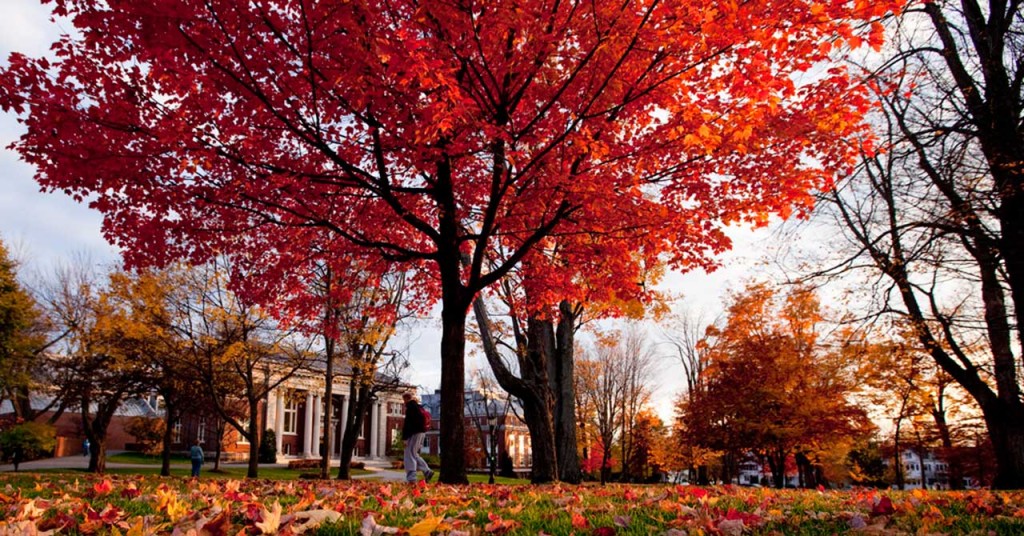 Points: 13
Enrollment: 1,773
Net Price/Tuition: $22,062
Bates College, in scenic Lewiston, Maine, is a progressive academic community. With a student body of under 2,000, the college maintains a student-faculty ratio of 10:1 and a highly personalized learning experience. Bates College is a pioneer in SAT-optional admission practices, and has been committed to this movement since 1984. This school has a wide range of financial aid options for students of all backgrounds and needs.
#16 – Johnson State College
Johnson, Vermont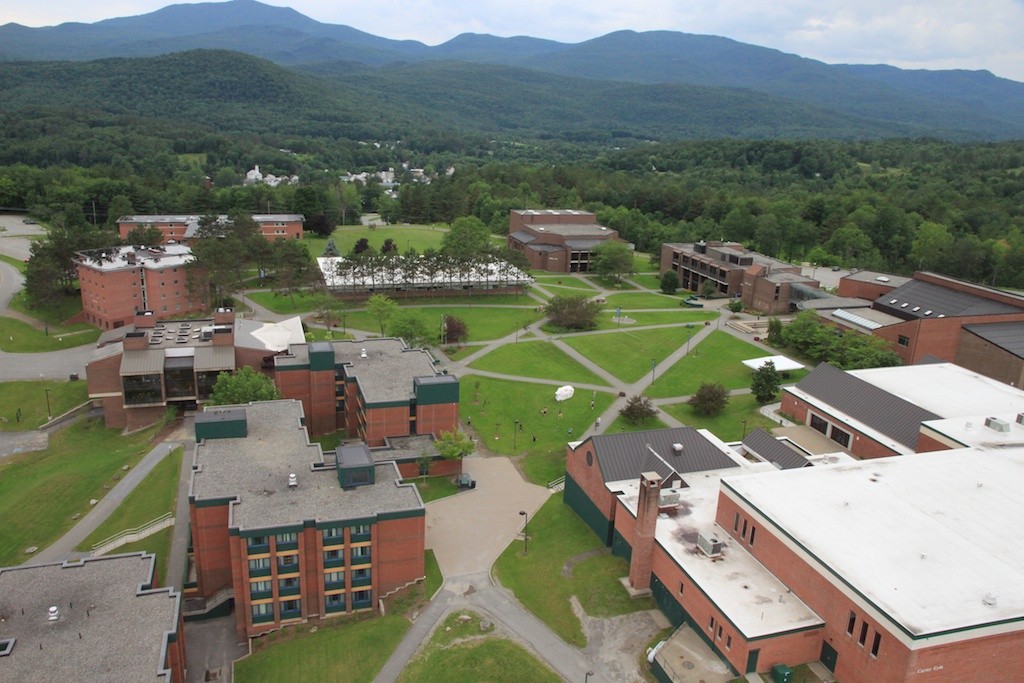 Points: 13
Enrollment: 1,613
Net Price/Tuition: $14,064
Johnson State College, an affordable higher education option in Vermont, is ideal for students seeking a small campus community with rigorous academics. JSC's educational mission is to provide a well-rounded, interdisciplinary curriculum for all degree tracks. The college firmly believes that individuals who have exposure to other fields and cultures will graduate with a better informed world perspective. SAT scores are  optional at Johnson State, but are accepted for consideration. This college sees each applicant as a unique individual with more to offer than test scores.
#15 – Dalton State College
Dalton, Georgia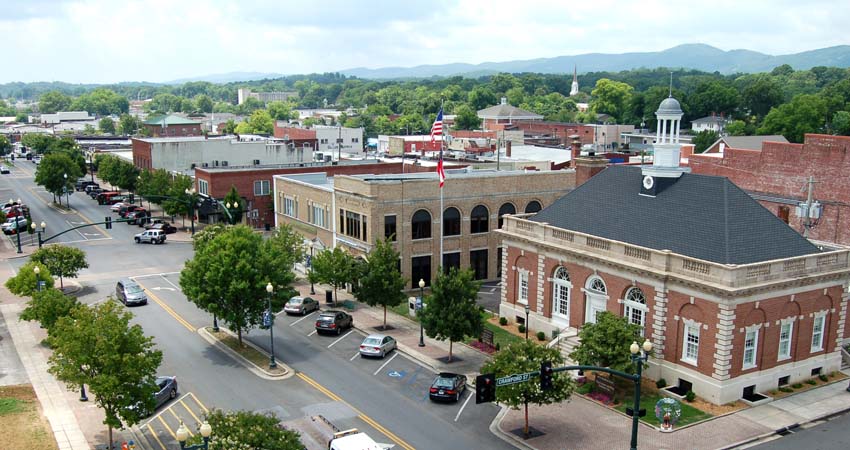 Points: 13
Enrollment: 4,854
Net Price/Tuition: $6,256
Dalton State College, in Northwest Georgia, is an inclusive institution committed to making higher education more accessible to the region. The college has an impressive range of degree options that include bachelor's and associate's degrees, and career certificate programs. Dalton has strong partnerships with city businesses, government, and schools, which have optimized post-graduate employment. This school offers a vibrant campus community, rich with involvement opportunities for a wide range of special interests. Dalton applicants are not required to provide all SAT or ACT test scores if a minimum GPA has been achieved in high school.
#14 – Bryn Mawr College
Bryn Mawr, Pennsylvania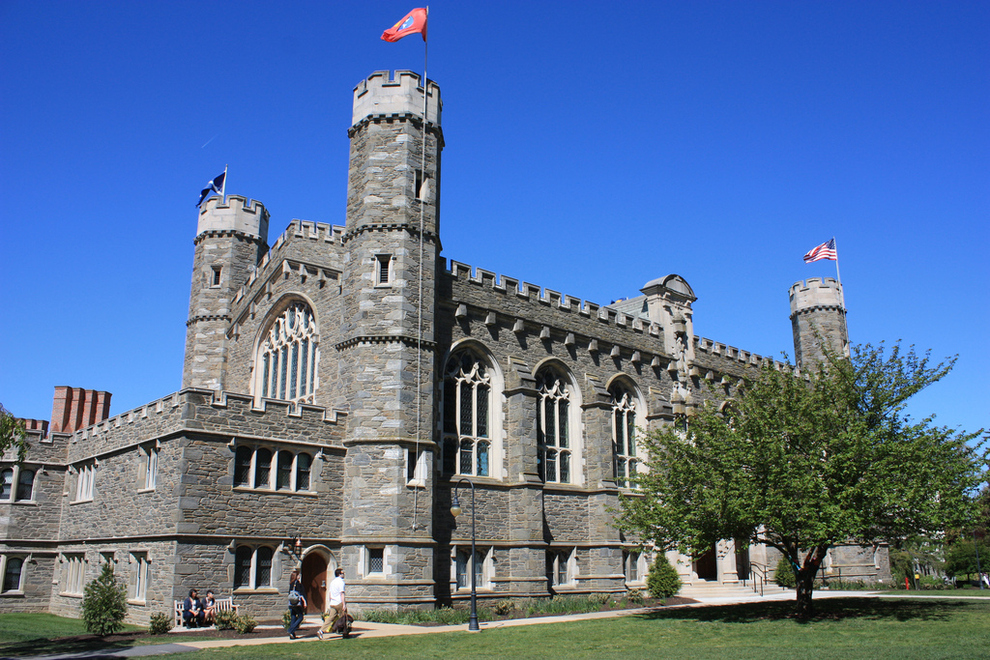 Points: 14
Enrollment: 1,709
Net Price/Tuition: $32,285
Founded in 1885, Bryn Mawr College is a progressive all-women's college located just outside of Philadelphia. The college has a longstanding reputation of an outside-the-box approach to learning, valuing each individual's strengths and specialties. Bryn Mawr adopted a standardized-test optional policy as of its 2014-2015 academic year as the school is seeks a more holistic approach to accepting its incoming students. Students may still submit their test scores for consideration, if they feel it will enhance their application.
#13 – Furman University
Greenville, South Carolina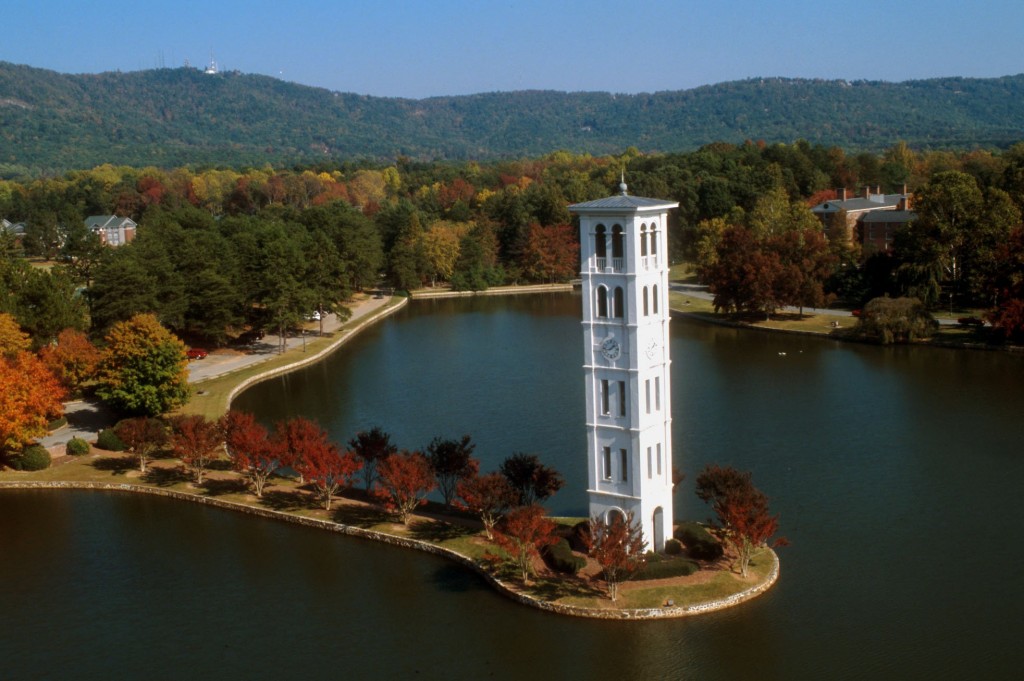 Points: 14
Enrollment: 2,973
Net Price/Tuition: $30,607
Renowned for its comprehensive academic options, Furman University of South Carolina is one of the most beautiful campuses in the nation. The 750-acre college landscape includes an Asian garden, a Florentine bell tower, 13 miles of paved hiking trails for hiking, and much more.  Furman was recently ranked the top liberal arts university in South Carolina by U.S. News & World Report. Furman University asserts that one's learning potential cannot be determined by standardized tests, and all applicants are advised that SAT and ACT scores are optional.
#12 – Fisher College
Boston, Massachusetts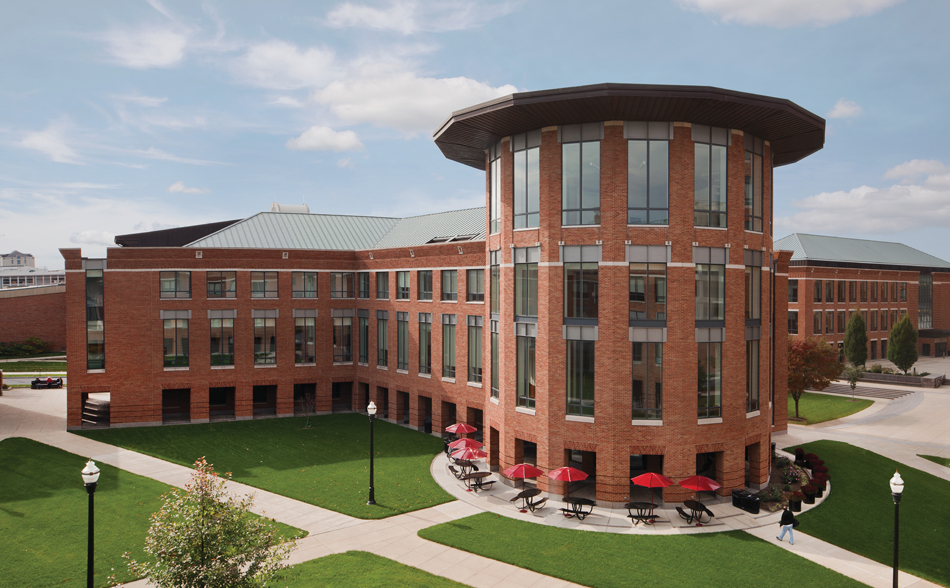 Points: 14
Enrollment: 1,875
Net Price/Tuition: $26,504
Centrally located in Boston, Massachusetts with satellite locations in Brockton, New Bedford, and North Attleboro, Fisher College is a popular higher education option for over 30 degrees. Some of its highlighted academic programs include Communication and media studies, management and psychology, criminal justice, and human services. For six years  running the school has been recognized as a "Military Friendly Institution," as it offers veterans and active service members a "Military to Management" program. Students seeking admission to Fisher are not required, but encouraged to provide SAT and ACT scores
#11 – State University of New York at Potsdam
Potsdam, New York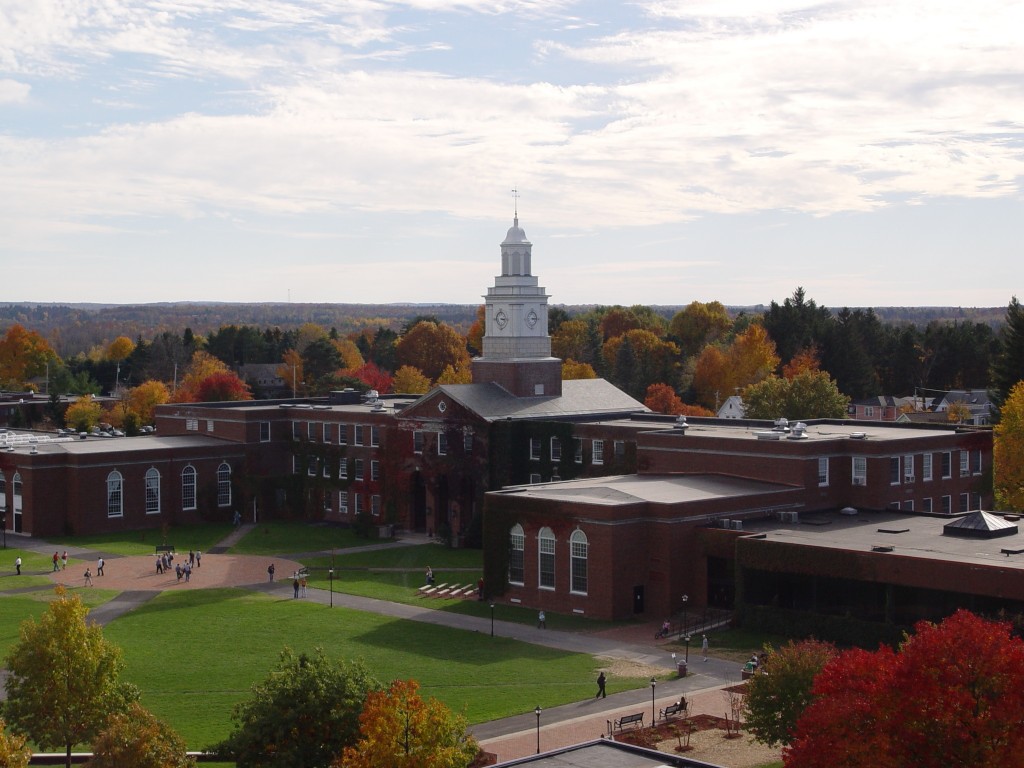 Points: 14
Enrollment: 3,979
Net Price/Tuition: $14,403
Nestled in the Adirondack Mountains, State University of New York at Potsdam is a vibrant academic community. Its academic mission is to produce graduates who are critical thinkers, curious researchers, and confident leaders in the field of their choice. SUNY Potsdam is home to the prestigious Crane School of Music Conservatory, which counts many successful musicians among its alumni. In 2009, the college shifted to an SAT test-optional policy, stating its admission standards had changed to focus more on the whole profile of each applicant.
#10 – George Washington University
Washington, District of Columbia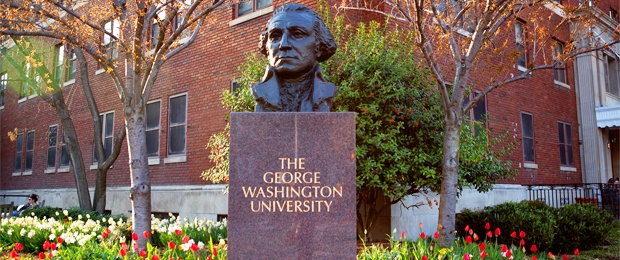 Points: 15
Enrollment: 25,613
Net Price/Tuition: $32,826
George Washington University, a prestigious school in the heart of D.C., is the largest higher education institution in the city. GW is renowned for its rigorous academics, scholar-level faculty, and proximity to the center of U.S. government. After years of careful consideration, the university decided to make standardized tests optional for applicants to the school. The purpose of this new policy is to further diversify the pool of incoming students, widen access to underrepresented communities, and shift the admissions model toward a more holistic perspective.
#9 – Hofstra University
Hempstead, New York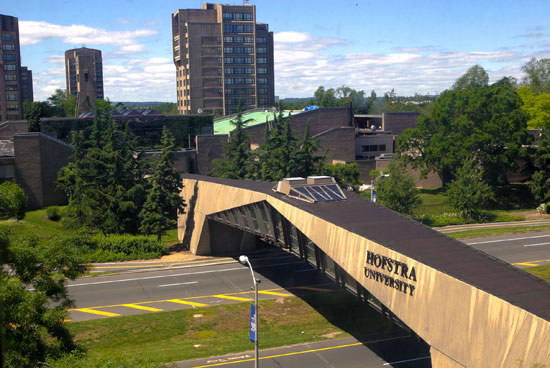 Points: 15
Enrollment: 10,953
Net Price/Tuition: $30,606
Located on 240 beautiful acres just outside New York City, Hofstra University earns consistent high rankings from the Princeton Review, U.S. News and World Report, Forbes, and other respected publications. HU has over 140 academic specialties to choose from, as well as state-of-the-art classroom facilities. After an extensive review and feedback process, it was determined recently that standardized test scores for new Hofstra applicants would be optional for an indefinite term. The new primary determinant of accepting new students is high school performance, extracurricular activities, and other elements of a student's  overall academic performance.
#8 – Denison University
Granville, Ohio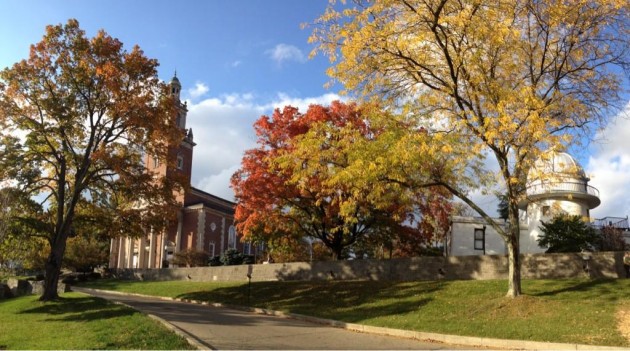 Points: 15
Enrollment: 2,278
Net Price/Tuition: $29,412
Founded in 1831 near the Allegheny Mountains, Denison University of Ohio is an independent liberal arts institution with a diverse student body representing over 40 countries. This college celebrates the various cultures and special interests of its campus, sponsoring nearly 200 student clubs and organizations. Nearly 100% of incoming students receive financial aid packages in the form of federal, merit-based, or scholarship opportunities. Denison does not require SAT or ACT scores to be considered for admission, as high school performance and personal presentation in the interview is considered most important.
#7 – Manhattanville College
Purchase, New York

Points: 15
Enrollment: 2,865
Net Price/Tuition: $24,570
Just a few miles north of New York City, Manhattanville College offers over 50 undergraduate and 70 graduate programs of study. Given its enrollment of under 3,000, this college is able to encourage a close-knit, collaborative learning atmosphere. 92% of the faculty hold a PhD or equivalent degree, and Manhattanville students have access to state-of-the-art classroom and library facilities. With regard to SAT and ACT scores on incoming student applications, this college is test-optional as of the 2014 academic year.
#6– Connecticut College
New London, Connecticut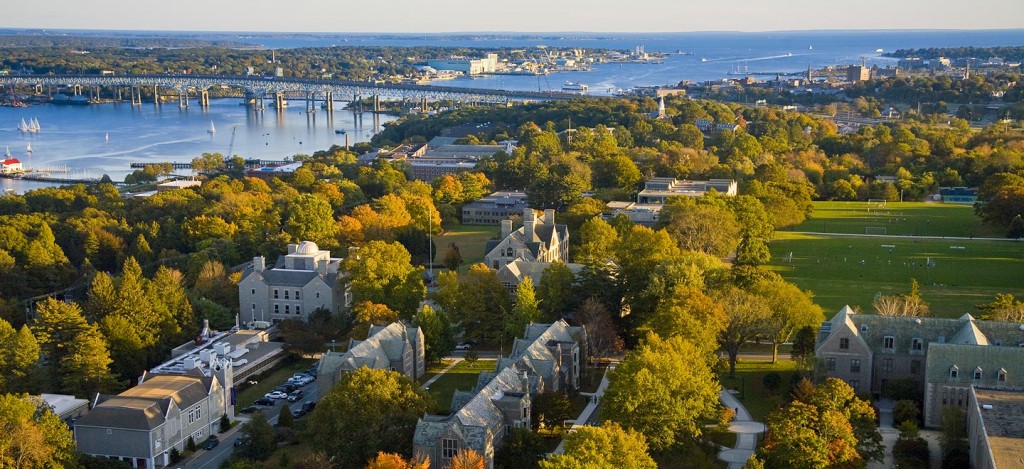 Points: 16
Enrollment: 1,900
Net Price/Tuition: $24,152
Spread out over 750 stunning country acres, Connecticut College is  a leader in progressive academics. This college has a selective admissions process, and 92% of incoming students are at the top 20% of their high school class. Connecticut College is committed to providing learning opportunities outside the classroom, and students have a vast selection of research, internship, and travel to select from through the college's many partnerships. This college does not require standardized test scores from applicants, but if a student chooses to include them, they will be reviewed.
#5 – Goucher College
Baltimore, Maryland

Points: 16
Enrollment: 2,120
Net Price/Tuition: $29,854
Ranked among the most innovative colleges by U.S. News & World Report, Goucher College is a strong choice for a wide range of field studies. This college is dedicated to experiential learning, maintaining a low student-to-faculty ratio (9:1), multicultural campus activities, mentor-based education, and many other beneficial features. Goucher recently announced that SAT and ACT scores would not be required with freshman applications, though they are factored into decision-making if the student chooses to include them.
#4 – Columbia College – Chicago
Chicago, Illinois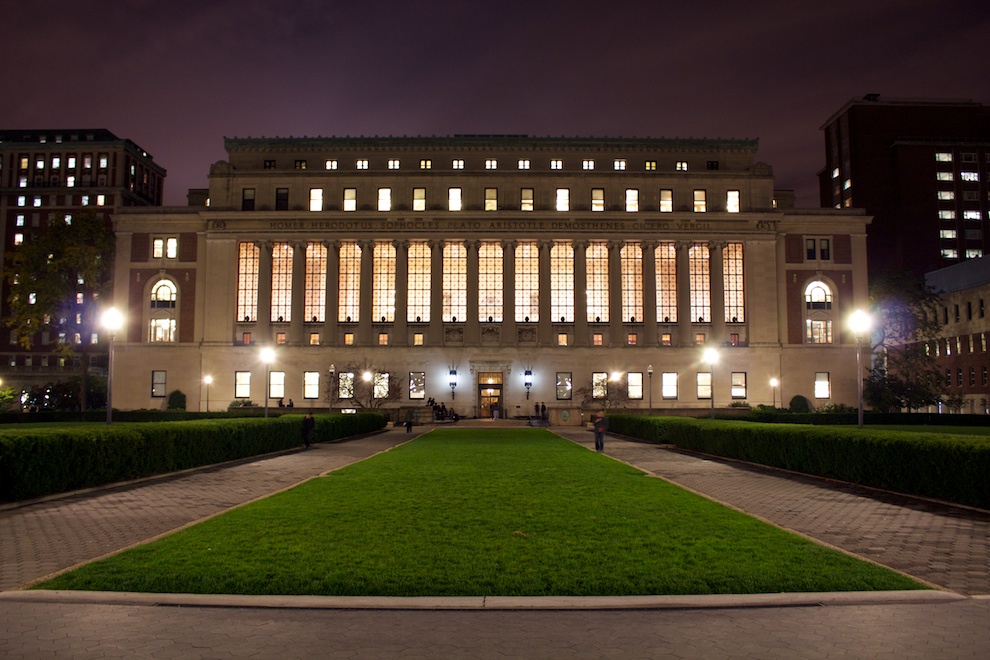 Points: 16
Enrollment: 9,440
Net Price/Tuition: $27,839
Located in the heart of Chicago, Columbia College is a highly respected creative liberal arts community. It is widely considered the largest, most diverse private art and media college in the nation. While Columbia's student body is upwards of 10,000, the instructor faculty is large enough to assure that class sizes rarely exceed 20 students. There are over 100 available majors or departments, opening higher education possibilities for wide spectrum of interests. Columbia College does not require SAT or ACT test scores during the application process, but does offer an optional placement test upon acceptance if an applicant feels further assessment is needed.
#3 – Smith College
Northampton, Massachusetts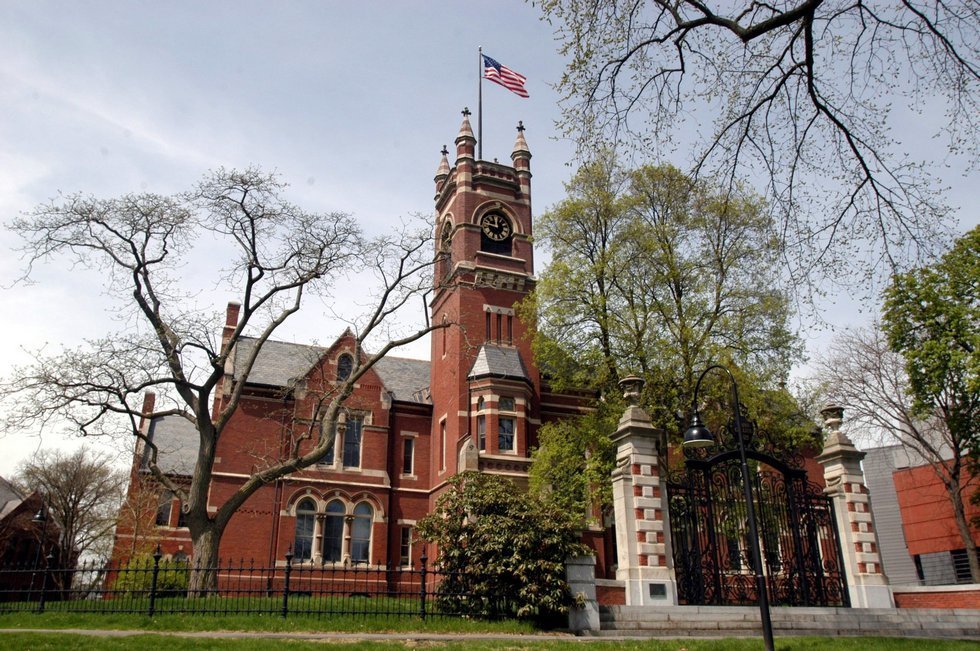 Points: 16
Enrollment: 2,989
Net Price/Tuition: $25,619
Founded in 1871 on a picturesque campus in Massachusetts, Smith College is a widely respected school for women. This institution is especially known for its faculty of scholars who address each student as an individual free thinker. Smith practices an open curriculum education, and all degree-seekers are free to design their own field specializations. Given the college's average student body of under 3,000, mentor-based academic development is always available. Smith has established a score-optional policy for SAT and ACT tests, allowing for a more well-rounded assessment of candidates.
#2 – Pitzer College
Claremont, California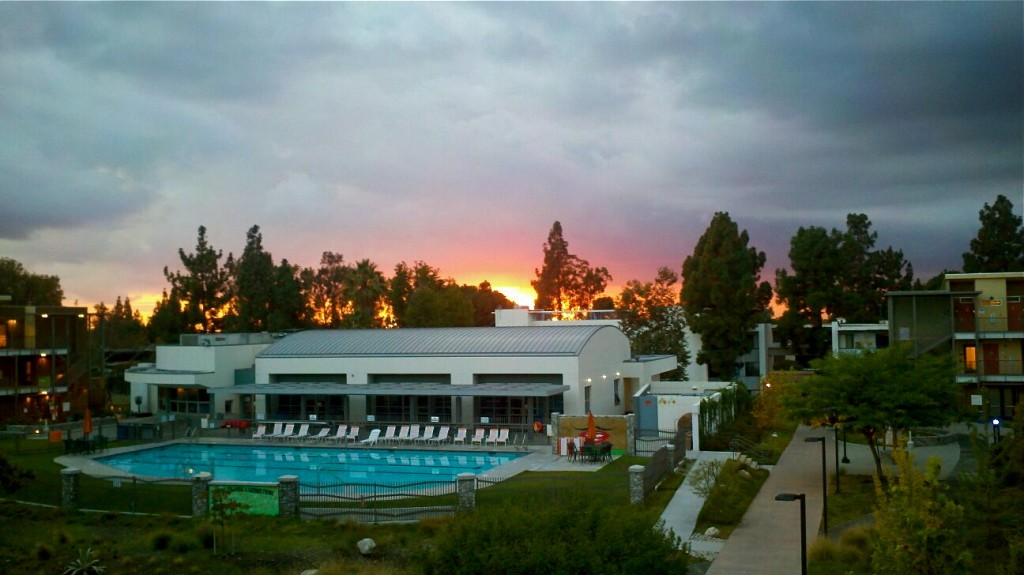 Points: 17
Enrollment: 1,076
Net Price/Tuition: $26,082
Pitzer College of Claremont, California, is one of the most selective liberal arts colleges in the nation, with an acceptance rate of 12.9%. This institution has long history of producing graduates who are well-rounded, finely educated contributors to society. Pitzer's curriculum primarily focuses on social sciences, international programs, media studies, and behavioral studies. In keeping with its holistic philosophies on individual learning, this school decided that it would not require incoming applicants to provide SAT or ACT scores. Each potential student's high school performance, work history, letters of recommendation, and other components are given the most consideration.
#1 – Wesleyan University
Middletown, Connecticut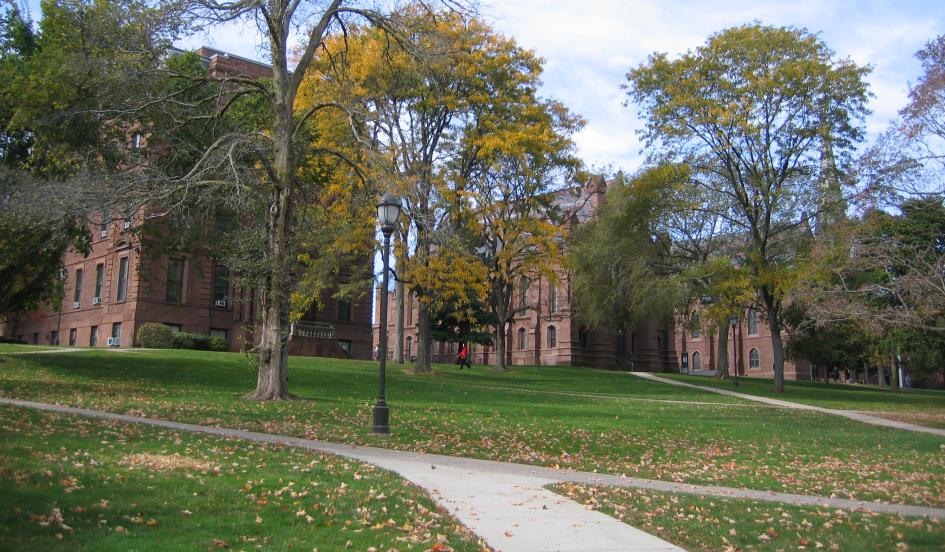 Points: 18
Enrollment: 3,224
Net Price/Tuition: $24,156
A scenic campus in suburban Connecticut, Wesleyan University is a selective liberal arts college with world-renowned faculty and academic tracks. The college recently shifted to a test-optional policy with regard to both SAT and ACT scores. Wesleyan believes that prospective students have the capability of determining what part of their academic profile represents them best. The college has also stated that the most emphasis is put on day-to-day high school classroom performance and transcript grades when assessing an application.
The preceding list serves as a guide for students seeking the best deal on colleges that don't require SAT scores.
Other articles of interest:
By Tracy Eisenberg
November 2016