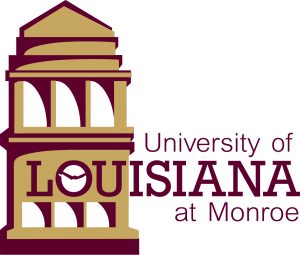 Degrees Offered at the University of Louisiana at Monroe
The University of Louisiana at Monroe appears in our ranking of the Top 50 Great College Deals: Master of Public Administration Online.
At the University of Louisiana at Monroe, students can earn graduate and undergraduate degrees and enroll in one of the online programs available from ULM Online. With 41 majors available for undergrads, the university allows students to study accounting, business, and agribusiness as well as history, toxicology, and social work. More than 20 of those degree programs have optional minors that go along with those majors. In the political science program, students can minor in history and look at major issues that affected campaigns over the years. The university's kinesiology program includes internships that let students work in hospitals and rehab centers to gain experience assisting patients. Other traditional majors available for undergrads include world languages, marriage and family therapy, atmospheric science and marketing.
Graduate students have their choice of more than 20 full degree programs too. The curriculum and instruction Master of Education program includes concentrations in early childhood education, elementary education, English as a second language, special education and reading. Students in the teaching program can also choose concentrations in either elementary or secondary education depending on whether they want to work with kids up through fifth grade or older students. The university's business administration program includes concentrations too in criminal justice, education leadership, public administration, gerontology, psychology and nursing health care. Biology, English, counseling, and exercise science are among the other programs available for grad students.
Through ULM Online, students can earn their degrees without actually attending the university. This virtual campus offers an Associate of General Studies for students who want to attend college but aren't sure what they want to study. After just two years of classes, they can transfer to an online bachelor's program. Those programs include majors in modern languages, criminal justice, nursing, medical laboratory science, business administration, management, and marketing. The University of Louisiana at Monroe also offers some online graduate school programs in fields such as English, communication, gerontology, counseling, public administration, and occupational therapy.
About the University of Louisiana at Monroe
The University of Louisiana System consists of nine main campuses across the state, including the University of Louisiana at Monroe. Better known by the abbreviation ULM, this campus dates back to 1931 when it opened as a parish school that operated similar to a community college. Just three years after opening, the campus made the transition from a junior college to a full university called the Northeast Center of Louisiana State University. The university would change its name multiple times and operate as Northeast Louisiana University for many years before finally becoming ULM. ULM appeared on the Washington Monthly list of the country's best graduate schools and as one of the best colleges in America on the U.S. News and World Report list. USNWR also placed ULM on lists of the top southern schools, the best undergraduate business programs, and the best online undergraduate and graduate programs.
The University of Louisiana at Monroe Accreditation Details
ULM obtained regional accreditation to show its students the commitment that it has to them and their education. That accreditation comes from the Southern Association of Colleges and Schools Commission on Colleges (SCSCC). It gives students the chance to fill out the Free Application for Federal Student Aid (FAFSA) if they want to get any type of financial aid and also allows ULM to accept credits that students want to transfer. Among the many programs offered by the university that have full accreditation include those in pharmacy education, nursing, education, and marriage and family therapy.
The University of Louisiana at Monroe Application Requirements
Incoming freshmen need to make sure that they complete the curriculum established by the Louisiana Board of Regents while in high school, even if they did not graduate from a school in the state. This curriculum includes math, history, social science, life science, foreign language, and math classes. They will also need a minimum high school grade point average of 2.35 and a minimum score of 18 on the ACT or 500 on both the reading and math sections of the SAT. Students who are over the age of 25 and never attended college before can apply without providing a test score. All students must submit a completed ULM application and pay their application fees.
The requirements that students need to meet when applying to a ULM graduate program can depend on the program itself. Most programs have three requirements and ask that students meet two of the three. This can include a minimum GRE score of 284, a grade point average of 2.5 or higher or a combined score of 710 or higher when the student multiplies his or her GPA by test score. Those who have a degree from a university with regional accreditation and a GPA of above 2.75 do not need to submit a GRE score. All prospective graduate students must provide a ULM application and their college transcripts though. Select programs may ask for letters of recommendation, writing samples and/or a resume too.
Tuition and Financial Aid
ULM offers estimated costs that help students see how much financial aid they need. The cost for undergrads is $8,734 each year for tuition and all miscellaneous fees. Students have the option of living on the ULM campus or at home with their families. Those who choose the on-campus option are responsible for paying $7868 per year for room and board. The university also charges a nonresident tuition rate of $20,834 per year for undergrads who aren't from Louisiana. ULM graduate students pay the same amount for room and board. Their tuition costs range from $9,058 per year for residents to $21,158 per year for nonresidents.
The types of aid that go to ULM students will depend on whether they are in an undergraduate or graduate program and how much their families can contribute to their costs. They can work for ULM if they qualify for work-study as well as grants and scholarships and loans. Both alternative loans from private banks and government loans are available. Students can only get financial aid if they file the FAFSA before the next semester starts, which gives the university time to create an aid package and notify them. All the degree programs at the University of Louisiana at Monroe qualify for government and institutional financial aid.