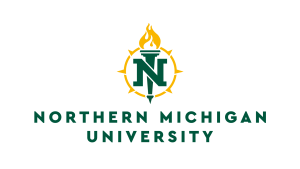 Flexible, Real-Life NMU Degrees in 130+ Areas
Northern Michigan University appears in our ranking of the Top 50 Great College Deals: Master of Public Administration Online.
Ranked the 81st best Midwest college by the U.S. News & World Report, Northern Michigan University is the Upper Peninsula's largest awarding 20 associate, 96 bachelor's, and 21 graduate majors, including 20 fully online programs, at a 15:1 student-faculty ratio. For example, the U.S. Olympic Training Site boasts a 100 percent USAW certification rate for its 120-credit Sports Science BS after Exercise Research Lab projects and Injury Evaluation Clinic practice. Chaired by Dr. David Rayome in Cohodas Hall, the Entrepreneurship BS follows a 120-credit, AACSB-accredited curriculum with a $10,000 New Venture Competition plus internships, such as Elring Klinger and L'Oreal. Online via Moodle, the Clinical Molecular Genetics MS builds a 32-credit, project-based degree by AMP standards with only one week-long Marquette session in the Molecular Lab for careers averaging $80,760 pay. Since 2017, the Social Work MSW led by Dr. Abigail Kauffman Wyche has offered 50-credit Clinical or Macro concentrations primarily online with 900 field practicum hours and an optional Child Welfare Certificate. Other options include the Aviation Maintenance AAS, Climate Control Technology AAS, Management BAS, Psychology BS, Embedded Systems BS, French BA, Creative Writing MFA, Reading Specialist MEd, Public Administration MPA, and Family Nurse Practitioner DNP.
About Northern Michigan University
Northern Michigan University originated in 1899 when Marquette City Hall hosted an inaugural class of 32 for the Northern State Normal School approved by Governor Hazen S. Pingree. In 1900, industrialist John M. Longyear donated 20 acres to begin an Upper Peninsula campus on Lake Superior. Fully accredited in 1916, it was renamed the Northern State Teachers College for growing bachelor's degrees in 1927. Three decades later, enrollment jumped at Northern Michigan College when David B. Steinman designed the Mackinac Bridge on Interstate 75. In 1963, President Edgar L. Harden facilitated its new authorization as a senior university. Fast forward to 2018 and NMU created the first four-year Medicinal Plant Chemistry BS on cannabis nationally. Budgeting $221 million, Northern Michigan University now serves 8,001 Wildcats from 25 countries online and on-site with 300+ clubs like Marquette Ending Hunger. On Niche, NMU boasts America's 273rd best location, 378th most liberal academics, and 486th best student life. Washington Monthly also named it the 173rd top master's institution.
Northern Michigan University Accreditation Details
On June 19, 2017, Northern Michigan University received a notification letter from the Higher Learning Commission of the North Central Association (HLC-NCA) Institutional Actions Council that reaffirmed the Level V accreditation through 2027 under its 15th president, Dr. Fritz Erickson, who earned the Dwight D. Eisenhower High Education Professional Development Grant. Located 382 miles south via Interstate 43 in Chicago, this grand 19-state Great Lakes Region accreditor is recognized by the U.S. Education Department and Michigan Department of Education. The Academic Affairs Office also lists these programmatic accreditations:
Accreditation Board for Engineering and Technology
National Association of Schools of Music
Council for the Accreditation of Educator Preparation
Commission on Collegiate Nursing Education
Association to Advance Collegiate Schools of Business
Commission on Accreditation of Athletic Training Education
National Accrediting Agency for Clinical Lab Sciences
Commission on Accreditation of Allied Health Education
Council on Social Work Education
Joint Review Committee on Education in Radiologic Technology
Department of Transportation Federal Aviation Administration
National Association of Industrial Technology
Northern Michigan University Application Requirements
Getting into Northern Michigan University is labeled "moderately difficult" by Peterson's since 4,591 of the 6,173 Fall 2017 applicants were victorious for 74 percent acceptance. First-year Wildcats must complete a secondary school preparation core or the GED equivalent. Most need a minimum 2.25 GPA during grades 9-12. Note associate programs like the General Business AB accept GPAs down to 2.0. Scoring at least 990 on the SAT or 19 on the ACT, excluding writing, is required. The Online RN to BSN seeks associate-level registered nurses with 2.5 GPAs or better. Transfers with up to 90 credits graded "C" or higher are welcome. Global learners need a 500 TOEFL, 6.0 IELTS, 69 MELAB, 3.7 ITEP, or 50 PTE score though. The Graduate School mandates accredited bachelor's degrees with cumulative GPAs over 3.0. GPAs rise to 3.2 for MBA cohorts from non-AACSB business schools. Master's in Athletic Training entrants must verify 100+ clinical observation hours. Online Educational Instruction MEd courses require current K-12 teacher certification eligibility. The English MA also outlines 30 prerequisite credits in literature.
Northern Michigan University has rolling undergrad admission until August 1st for Fall or December 1st for Spring starts. Non-U.S. residents move the dates up two months to June 1st and October 1st respectively. The Graduate School sets general deadlines of July 1st, November 15th, and March 15th, but program specifics vary. Biology MS cohorts apply from March 1st to May 1st yearly. The Creative Writing MFA has a February 1st cutoff while Psychological Science MS faculty request a March 1st priority. Accordingly, complete the NMU Application online with $35 ($50 if graduate) by check or money order. Submit official transcripts to 1401 Presque Isle Avenue in Marquette, MI 49855. For testing, apply SAT/GRE code 1560 or ACT code 2038. Other attachments might include the current résumé, state licensure, two or three recommendations, personal essay, curriculum vitae, writing portfolio of 20-30 pages, and graduate thesis proposal. Learn more by contacting (906) 227-265 or admissions@nmu.edu.
Tuition and Financial Aid
For 2018-19, Northern Michigan University had undergrad tuition of $5,329 to $8,077 per semester. Studying part-time incurred $416 to $645 per credit. Bachelor's bills included a $35 activity fee, $254 athletic event fee, and $337 university fee each term. Living at the Marquette campus' dorms like Van Antwerp Hall added $5,432 on average yearly. Gold Constant meal plans for Cat Trax are $4,974 extra. NMU budgets $800 for texts and $1,920 for personal supplies. Annual undergrad attendance equals about $23,288 in-state and $28,784 out-of-state. Graduate campus tuition is $4,708 to $9,417 per semester full-time. Online graduate courses are $542 per credit. The Clinical Molecular Genetics is an exception at $602 per credit. Online DNP cohorts spend $720 per credit too.
According to the NCES College Navigator, the Financial Aid Office in C.B. Hedgcock Hall gets 78 percent of NMU Wildcats roaring about median assistance of $6,964 for $38.72 million total. Institutional funds include the Achievement Scholarship, National Academic Award, Harden Scholarship, Presidential Scholarship, Waldo Scholarship, Kaye-Munson Scholarship, Talent Recognition Award, Krummrei King Scholarship, James Wills Scholarship, Hilma Pynnonen VanEerden Scholarship, Elise Conway Pellow Scholarship, Matthew Worthington Memorial Scholarship, and Hinda Cunningham Music Scholarship. The Steelcase Urban Scholars Program gifts $5,000 yearly to West Michigan residents with minimum 2.5 GPAs. Freshman Fellowship recipients exceeding the 24 ACT or 1160 SAT minimum earn $1,000. Sophomores pursuing the Construction Management BS apply for the $1,500 Hill & Wilkinson Scholarship. Filing FAFSA applications coded 002301 determines Federal Pell Grant, SEOG Grant, Work-Study, Teach Grant, and Ford Direct Loan amounts. Michiganders also seek the Promise Scholarship, Tuition Grant, Opportunity Grant, Rosa Parks Scholarship, and Kids' Chance Program.
Search through Northern Michigan University degrees offered at the Office of the Registrar website.