Data science is a large umbrella covering many specialties. This article features both online data science masters degrees and online masters degrees that fall under the umbrella of data science, like data analytics, and even some niche programs like spatial data science. The programs featured here are the cheapest online data science degrees you will find in the United States.
As tuition for master's degrees varies based on the number of credits in the program, the tuition we list for each college and university in our ranking is the full cost of the program rather than an annual tuition rate. While this ranking features the most affordable online data science degrees, a low price doesn't mean low quality. Some of the top public universities in the United States feature in this ranking, providing the opportunity for students to earn an in-demand degree like data science online, for an affordable price, from a great school. If you want to learn more about data science, paying for your master's degree, and what kind of money you can make after graduation, check out the FAQ after the ranking.
Top Master's in Data Science Ranked for 2022
#1. Western Governors University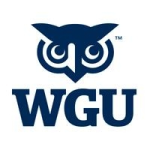 Western Governors University charges by the semester instead of by the credit, so the faster you complete your degree, the less money you pay. This data analytics online master's degree can be completed in one year. The exceptionally low tuition listed below is the cost of the whole program if completed in one year. The cost increases by about $4,000 every additional six months you take to complete the program.
Tuition: $8,490
#2. Slippery Rock University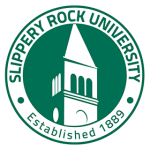 This online data science master's degree focuses on the sub-field of data analytics. This 33-credit program can be completed in 10 months if the student attends full time. Courses include data mining and data analysis, regression methods, optimization models, statistical computing, big data analytics, forecasting and time series, advanced statistical methods, and two data analytics capstone projects.
Tuition: $18,744
#3. Juniata College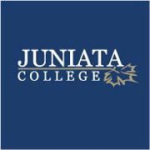 The online master's of data science at Juniata College is delivered through 16-week courses. The program features weekend boot camps once per semester, which are used for cohort building and to set up software for the semester. However, students too far away to attend have a remote-access option. Examples of courses offered in this program include data science fundamentals, computer science fundamentals, mathematics fundamentals, statistics fundamentals, data acquisition and visualization, and multivariate techniques.
Tuition: $23,250
#4. Indiana University Bloomington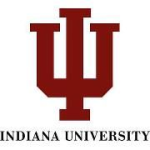 The online data science master's at Indiana University is designed to prepare students for work in fields like business intelligence, data mining, data architecture, data science, analytics management, research analysis, and statistics. Students will take courses like elements of artificial intelligence, data analytics and visualization, cybersecurity, and statistical analysis for effective decision-making.
Tuition: $23,910
#5. Walsh College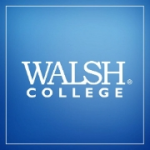 Industries in which Walsh College data analytics graduates find themselves working include the automotive, defense, financial, and healthcare fields. Within those industries they often find themselves in roles dealing with human resources, marketing, and more. Students will take courses like data mining and transformation, data storage technologies, principles of data analytics, IT systems analysis, SQL and database fundamentals, and data driven decision making.
Tuition: $26,520
#6. University of Wisconsin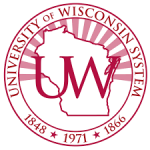 The University of Wisconsin's online master's in data science programs are a collaboration between the campuses of Superior, Green Bay, Eau Claire, Oshkosh, Stevens Point, and La Crosse. Both an online master of science in data science and an online graduate certificate in data science are offered. Students will take courses like communicating about data, visualization and unstructured data analysis, ethics of data science, data warehousing, and programming for data science.
Tuition: $30,600
#7. Saint Mary's College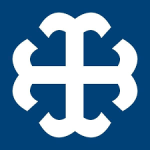 Graduates of the online master's in data science degree at Saint Mary's College work in technology, marketing, finance, retail, corporate, consulting, gaming, healthcare, government, and many other environments. They take courses like project management, communication and data science, computer programming, database systems, essential calculus for data science, and essential probability theory for data science.
Tuition: $30,744
#8. Penn State World Campus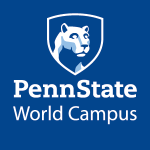 Penn State World Campus offers an online master's degree in spatial data science. This is a field in which students learn to use spatial data to solve location-based challenges. Career options for somebody with this degree include those of a geospatial software developer, data scientist, data visualization software engineer, geospatial analyst, geospatial big data engineer, and spatial data engineer.
Tuition: $31,350
#9. University of Massachusetts Global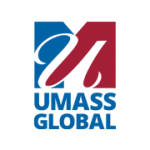 For those interested in the business application of data analytics, UMASS Global offers the MBA in business intelligence and data analytics. Top organizations hiring for this specialty include Deloitte LLP, Del Taco Restaurants, The Walt Disney Company, Humana Inc., and Cbre Group Inc. The program has 48 credits, including the 12 credits for the data analytics emphasis. Data Analytics courses include data foundations, data visualization and presentation, project planning and data modeling, and project implementation and analytics.
Tuition: $32,640
#10. University of Massachusetts-Amherst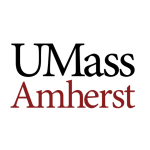 The University of Massachusetts at Amherst offers an online master's in data analytics and computational social science. It is an interdisciplinary program designed to impart the most essential skills in both these fields for maximum student gain. Courses include data science fundamentals, research design for social scientists, introduction to quantitative analysis, data communication and visualization, social and political network analysis, and advanced political behavior and public opinion.
Tuition: $43,726
Frequently Asked Questions
What is Data Science?
On a basic level, data scientists identify questions that need answering (or they are presented with questions that need answering), and their job is to figure out how to locate, gather, and interpret data in order to answer the question. Considering the number of questions in modern society that need solid, data-based answers, data science is a broad field that impacts many different industries and organizations. You'll find data scientists working in academic research, the government, corporations, nonprofit organizations, and politics in many different capacities. Some data scientists will serve in a more generalized capacity, while others will specialize, focusing on specific problems in a very narrow field.
Once a question is identified, data scientists start their process. First they capture the data. The data is then stored, organized, and maintained. Then they process the data, which sets them up to analyze the data. Finally, they come up with their conclusions and communicate their findings. There are data scientists that specialize in overseeing the overall process, while others focus their efforts on a single part of it. Large projects will often have multiple data scientists working on them in different roles.
Graduate programs have started offering more and more specialized data science degrees. The most common of these programs are data analysis programs. This is because the most complex and demanding stage of data science is typically the analysis of the gathered data.
There are also data science master's degrees that focus on answering specific types of questions. An example of this, featured in our ranking above, is the spatial data science degree offered by Penn State, which focuses on answering questions related to geographic and geological data.
What Can I Do With a Data Science Degree?
Data scientists work in a variety of careers. You will find data scientists working in areas like machine learning, applications development, public and private infrastructure, and business intelligence. The following is a list of different roles for data scientists and the median wage for those roles, according to the Bureau of Labor Statistics.
Computer Systems Design and Related Services: $111,490
Management, Scientific, and Technical Consulting Services: $100,800
Scientific Research and Development Services: $109,610
Insurance Carriers: $104,670
Computer and Peripheral Equipment Manufacturing: $144,090
Financial Investments and Related Activities: $143,490
Monetary Authorities/Central Bank: $126,590
How Do I Pay for My Online Data Science Degree?
Although it doesn't provide as much financial aid for graduate programs as for undergraduate programs, FAFSA should still be your first step. Make sure to submit your application as early in the application season as possible to maximize the amount of financial aid you receive.
Many companies and organizations have great continuing education benefits. Check with your human resources department to see what benefits might be available to you for pursuing such a valuable and in-demand degree.
See if the college you plan to attend has any open positions for graduate assistants and such. Even if you're attending online, you may be able to find work assisting undergraduate professors with online courses. This option is rare, but worth looking into.
Finally, you'll probably have to look at covering anything that is left over either out of your own pocket or through student loans. This is why we focused on ranking the cheapest online data science master's degrees in the country!
What Advantages Does an Online Master's in Data Science Have Over On-Campus Options?
The advantages are essentially practical. Study from anywhere in the United States, keep your job, no need to move and uproot your life for your graduate degree. Online programs are generally flexible, and they allow you to adjust your course load depending on how busy your life is at different times during the year. Many people do better when they can attend classes (usually just watching videos in online programs) whenever they want instead of having a rigid schedule.
Online learning isn't for everybody. Thankfully there are many places you can find free online classes (they don't count for credit generally) that you can use to test out the format and see if it's a good fit for you.
Related:
This concludes our article on the best online master's degrees in data science.