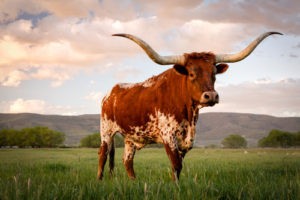 The higher education landscape in Texas has greatly expanded in the past fifteen years. Prospective college students are finding increasing options that fit both their career aspirations and need for affordable tuition. This growing list of best colleges in Texas include those with a smaller student body. Many degree-seekers prefer the tight-knit campus environment and personalized education a small college can provide.
The following list is a ranking of the best small college deals in Texas. This selection of schools result from in-depth research on the most desirable features in an investment-worthy degree.
In assembling and ranking these smaller Texas colleges, points were awarded based on their affordability, student-to-faculty ratio, faculty expertise, alumni engagement, tuition return on investment, awards, campus diversity, and any additional distinctions that added particular value to the degree options.
Our top 20 best universities in Texas scored the highest among approximately 60 schools; this initial pool had a net price of under $34,000 USD and a total student enrollment of below 8,000. Primary sources for this data included College Navigator, Niche, and Payscale.
The schools profiled below are ranked in order of points earned. In the event of a tie in points, the schools with the lower net price are ranked higher.
Ranking Top Small Colleges in Texas
#20 – Brazosport College
Lake Jackson, Texas
Points: 10
Total Enrollment: 4,155
Net Price: $4,752
Found on 156 acres in picturesque Lake Jackson, Brazosport College has been a great college deal in Texas since 1968. BC's academic options span specialty certificates, associate's degrees, and one bachelor's degree option in industrial and health services management. Brazosport is a popular option for community students seeking a four-year bachelor's degree in their desired career path; BC is known to have a well-organized academic transfer program that ensures student success in the process. Brazosport College has a 94% first-year student retention rate, and the Aspen Institute ranked this college among the top 10 community colleges in the nation.
#19 – Hardin-Simmons University
Abilene, Texas
Points: 11
Total Enrollment: 2,212
Net Price: $20,528
Founded in 1891, Hardin-Simmons University is a Baptist university with a student body of just over 2,200. This Texas-based college is considered highly selective, admitting only about 37% of its applicants. HSU continuously receives accolades and recognition from academic publications including U.S. News and World Report, The Princeton Review, among others. Hardin-Simmons stands out as one of the best small universities in Texas, in part because of its top-notch, scholar-level faculty. Undergraduate students at this college can select bachelor's degrees in areas including fine arts, music, science, business administration, nursing, and behavioral science.
#18 – Paul Quinn College
Dallas, Texas
Points: 11
Total Enrollment: 273
Net Price: $17,824
Highly ranked among the best historically black colleges, Paul Quinn College is committed to challenging, faith-based academics for a small and select student body. Some of the bachelor's degrees offered at Paul Quinn include biology, education, English literature, business management, history, computer science, and more. This institution has gotten positive feedback in recent surveys, especially with regard to return on investment, alumni networking, affordability, and employment services. Paul Quinn is a great small college deal in Texas for those seeking a close-knit community at low-cost tuition.
#17 – University of St. Thomas
Houston, Texas
Points: 12
Total Enrollment: 3,448
Net Price: $21,902
Founded in 1947, the University of St. Thomas in Houston attracts students from over 50 countries. UST has a 9:1 student-to-faculty ratio, 88% freshman-to-sophomore retention rate, and 92% of its professors hold the highest degrees in their fields. St. Thomas is ranked a top college in Texas and nationwide by the Princeton Review, U.S. News and World Report, and the Newman Guide to Choosing a Catholic College. St. Thomas University provides over $37 million in financial aid, making tuition attainable for all selected applicants.
#16 – Southwestern Adventist University
Keene, Texas
Points: 12
Total Enrollment: 810
Net Price: $19,588
With a student body of 810, Southwestern Adventist University is ideal for those looking for a tight-knit campus community. SAU has over 50 academic majors; some of these degrees include science, communications, English, psychology, religion, mathematics, and many more. A high percentage of recent alumni are reported to swiftly enter graduate school or find employment in the field of their choice. Hosting undergraduates from 32 countries and 31 states, SAU is a small Texas college that celebrates the importance of diversity.
#15 – Angelo State University
San Angelo, Texas
Points: 12
Total Enrollment: 6,494
Net Price: $12,751
As part of the Texas Tech University system, Angelo State has competitive undergraduate and graduate degree programs. ASU stands out as one of the best small schools in Texas due to its unique integration of academics and hands-on learning. This college produced well-rounded, career-driven individuals who find careers in the arts, science, human services, criminal justice, and teaching. Surveyed graduates of Angelo State report high satisfaction rates, in particular due to its low tuition, knowledgeable faculty, and proactive career counseling.
#14 – McMurry University
Abilene, Texas
Points: 13
Total Enrollment: 1,071
Net Price: $21,463
Another top college deal in Texas, McMurry University is a private liberal arts school with a selective admissions process. MU has 45 majors and ten pre-professional programs for career-oriented students; these concentrations span art, science, math, liberal arts, nursing, education, religion, music, computer science, and many more. At least 90% of students receive financial aid packages in the form of scholarship, grant, or need-based assistance. Recent student surveys have shown excellent feedback in the areas of admissions, internship and job placement, faculty mentorship, and alumni networking.
#13 – Schreiner University
Kerrville, Texas
Points: 13
Total Enrollment: 1,230
Net Price: $20,369
Schreiner University of Kerrville, Texas has a consistently high retention rate and diverse campus community. Recently, the college was awarded the prestigious "Title V" grant, which is awarded to higher learning institutions for program enhancement. SU proudly provides mentor-based educational opportunities, service learning projects, and faculty-guided independent research. Undergraduate programs offered at SU include accounting, graphic design, marketing, photography, mathematics, science, and a wide spectrum of liberal arts offerings. Schreiner University is classified as a Hispanic-Serving Institution (HSI), which is defined as a school with an enrollment of at least 25% Hispanic students.
#12 – Texas Wesleyan University
Fort Worth, Texas
Points: 13
Total Enrollment: 2,376
Net Price: $19,814
A Methodist-based institution founded in 1980, Texas Wesleyan University is a well-respected liberal arts school of Fort Worth. With a 14:1 student-to-faculty ratio, TWU is able to provide a personalized learning experience for all degree-seekers. Texas Wesleyan is comprised of five academic schools; these schools specialize in arts and letters, education, business administration, natural and social sciences, and nurse anesthesia. Recent graduate surveys have shown that TWU is a top college in Texas due to its quality of faculty, campus diversity, career placement, and manageable course workload.
#11 – University of Dallas
Irving, Texas
Points: 14
Total Enrollment: 2,548
Net Price: $27,029
Set on an active campus in Irving, Texas, the University of Dallas offers over 30 undergraduate majors, 30 master's programs, 4 doctoral programs, and 10 graduate certificate programs. While UD is a Catholic college, all faiths are welcome to attend and learn. In a recent student satisfaction survey, 92% of students said that given a second chance, they would make the same school choice. Educational publications including Forbes and U.S. News and World Report have repeatedly listed UD as a top Catholic school in the nation.
#10 – Houston Baptist University
Houston, Texas
Points: 14
Total Enrollment: 3,128
Net Price: $20,181
Founded in 1987, Houston Baptist University is a Christ-based academic institution that instills both spiritual and professional growth in its students. This school receives consistently positive feedback and high satisfaction ratings from students; surveyed students highlighted affordability, safety, friendly campus community, active career centers, and other key components of what makes HBU a great college deal in Texas. Houston Baptist has a widespread selection of undergraduate and graduate programs, as well as a Doctor of Education (EdD) in executive educational leadership.
#9 – Midwestern State University
Wichita Falls, Texas
Points: 14
Total Enrollment: 5,874
Net Price: $8,888
Set on a quaint mid-size campus in Wichita Falls, Midwestern State University is a top college in Texas for its many academic advantages. MSU offers over 65 major and minor options, all of which are acquired through seven specialized colleges; these colleges foster careers related to science, mathematics, fine arts, health sciences, and education. Additionally, students find that Midwestern State's proximity to large cities make internship and post-graduate employment readily possible. According to recent analysis, MSU's twenty-year return on investment is over $300K.
#8 – University of Mary Hardin-Baylor
Abilene, Texas
Points: 15
Total Enrollment: 3,898
Net Price: $24,140
The oldest continuously operated college in the state of Texas, the University of Mary Hardin-Baylor has been a center for academic excellence since 1845. While admission numbers have steadily grown, UMHB maintains a 17:1 student-to-faculty ratio and mentor-based educational experiences. This college has a comprehensive range of 54 undergraduate, six graduate, and one recently added doctor of physical therapy program. Over 90% of students receive financial aid assistance, and Mary Hardin-Baylor has calculated a 190K twenty-year net return on investment.
#7 – Howard Payne University
Brownwood, Texas
Points: 15
Total Enrollment: 1,163
Net Price: $18,122
Ranked 11th regional college in the West by U.S. News and World Report, Howard Payne University is a competitive institution well known for its research and political science initiatives. This college maintains small class sizes in order to optimize personalized learning. Students interested in government and law will find distinct opportunities to get hands-on learning in the field. Among the best deals in Texas, HPU evaluates all incoming students for need-based financial aid award packages. Howard Payne's location in culture-rich Brownwood also appeals to those inclined toward the performing arts and community events.
#6 – Prairie View University
Prairie View, Texas
Points: 15
Total Enrollment: 8,429
Net Price: $10,166
Rigorous academics at a low tuition, Prairie View University is among the great college deals in Texas. Students at this institution declare majors in specific academic schools; these specialized schools include study in juvenile justice and psychology, nursing, education, architecture, arts and sciences, and others. PVU's strong reputation has been built on the success and hireability of its graduates; this is in part due to its well-connected alumni network that is committed to connecting students to new opportunities. A recent report revealed a $485,000 return on investment for Prairie View graduates in their chosen field.
#5 – Concordia University
Austin, Texas
Points: 16
Total Enrollment: 2,559
Net Price: $20,835
An award-winning top college in Texas, Concordia University is a selective, widely-sought education in northwest Austin. CU is an academic home of flexible degree opportunities that span undergraduate, graduate, and part-time distance learning for professionals. Concordia's 26 majors are in the field areas of business administration, liberal arts, education, and nursing. This college has an impressive 72% freshman to sophomore retention rate, and recent surveyed graduates indicated they were given successful career counseling. In addition to specialty scholarships, CU considers all applicants for merit-based financial awards.
#4 – LeTourneau University
Austin, Texas
Points: 16
Total Enrollment: 2,667
Net Price: $23,024
LeTourneau University of Longview, Texas is a Christ-centered education that welcomes students of all denominations. This college is regarded as one of the best private schools in Texas, offering a diverse range of over 85 undergraduate and graduate degree programs; some of these programs include psychology and counseling, nursing, business and technology, aviation, engineering, education, and more. Among its small student body of under 2,700, LU's campus attracts applicants from over 30 countries and all 50 states. 26% of LU's incoming students were their high school's valedictorian or salutatorian, making it a common choice for academic high-achievers.
#3 – Saint Edward's University
Austin, Texas
Points: 16
Total Enrollment: 4,686
Net Price: $22,699
Considered one of the best small colleges in Texas, U.S. News and World Report ranked St. Edward's University 13th among regional colleges of the west. With a Catholic-based, holistic approach to academics, this school offers over 90 majors in fields including social sciences, education, humanities, and business. This college has educated 27 Fulbright scholars, making it the number one producer of Fulbright students among master's-granting institutions. St. Edward's has a highly active campus and city life, and students take part in the diverse arts community in Austin.
#2 – Austin College
Austin, Texas
Points: 17
TotalEnrollment: 1,301
Net Price: $23,690
Found in one of the state's most vibrant cities, Austin College is considered one of the best academic institutions in Texas. AC boasts a 12 to 1 student-to-faculty ratio, 86% freshman retention rate, and 90% post-graduation employment rate. Austin College's undergraduates select majors in academic areas including education, law, engineering, health, or ministry. This liberal arts college provides a top-notch education for an affordable tuition; all applicants with an SAT score of 1100 or ACT score of 24 automatically qualify for a minimum of $17,000 in annual scholarships.
#1 – Rice University
Houston, Texas
Points: 18
Total Enrollment: 6,719
Net Price: $22,462
An esteemed research institution in central Houston, Rice University is a global leader in academic excellence. Rice has specialty schools in music, architecture, social sciences, natural sciences, engineering, and business. This college is one of the country's most selective schools, accepting only 15% of its freshman applicant pool. Recent graduate surveys revealed an astounding $701K return on investment, placing Rice number one in Texas for long-term tuition value. RU's faculty consists exclusively of scholars, with 98% of instructors holding a doctorate in the field.
The ranked list above represents the top 20 deals on small universities in Texas.
Related:
GCD Staff
September 2016