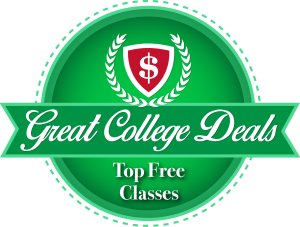 Learning doesn't stop after graduation! As humans, we have a natural inclination to better ourselves. For some, that means hopping on a treadmill for an hour each day, while for others, it means cracking a book and diving into a topic that had previously only piqued their curiosity. And thanks to the widespread availability of the internet, curious humans can even take a whole college course on a topic that interests them—without paying a boatload for tuition and without leaving the comfort of their own homes.
There are thousands of free college-level courses available online for anyone to take from just about anywhere. Although we couldn't detail every course available, we did manage to find 20 awesome college classes you can take online for free! Every course on this list can be taken free of charge (though some classes give you the option of paying to earn a certificate). Every course is taught through a respected institution, and is flexible enough for anyone with an interest to complete.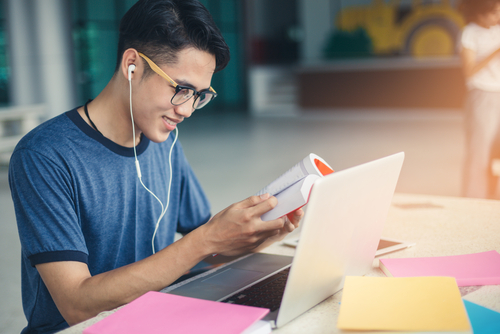 Hillsdale College
If all of this talk about the Constitution has you curious, then Hillsdale College has just the course for you! More than 800,000 people around the world have already enrolled in this unique course, which is available at any time and on your schedule. Constitution 101 consists of 12 lessons, each of which lasts fewer than 15 minutes and is led by Dr. Larry Arnn, Constitutional expert and president of Hillsdale College. By the end of the course, students are sure to understand exactly what the Constitution says and how it protects the freedoms of every American. Hillsdale also offers free courses on topics such as the Presidency, the Supreme Court, and Winston Churchill, to name but a few.
Harvard University
Introduction to Computer Science has been Harvard University's most popular on-campus course for four semesters straight, and now anyone in the world can take it right on their computer! This free online course is taught by Harvard professor David J. Malan and covers a variety of topics related to computer science and programming. Students can take the course at their own pace and by the end will have a solid working knowledge of:
algorithms
data structures
security
software engineering
web development
a variety of languages.
Princeton University
Bitcoin is becoming increasingly popular, yet most people who spend their days dealing with dollars and pounds admit to not knowing the first thing about this new cryptocurrency. Fortunately, that can change thanks to Princeton University. Princeton's free online course, Bitcoin and Cryptocurrency Technologies, addresses just about any question someone interested in this new technology might have, including:
How does Bitcoin work?
What determines the price of Bitcoin?
What might the future hold?
The course is taught by professor Arvind Narayanan, and is designed to take 11 weeks.
Yale University
Those who love the history, art, architecture, and literature of the Middle Ages are sure to love this course from Yale University. Taught by Yale professor Howard Bloch, Age of Cathedrals spends nine weeks covering various aspects of the Middle Ages by focusing on some of the most famous Gothic cathedrals in France. Like all of the classes on our list, Age of Cathedrals can be taken for free. However, if you would like to earn a certificate, the course fee is $49.
University of Toronto
Psychology is one of those subjects that affects just about every person on earth each and every day. So it should come as no surprise that this class from the University of Toronto is one of the most popular online courses available. Over the course of 12 weeks, students will explore:
the various abilities of the brain
the ways in which a human develops over time
some of the most interesting experiments in the history of psychology
Although Introduction to Psychology can be taken in full for free, students also have the option of earning a certificate for $49.
Copenhagen Business School
Whether you work in sales and want to hit the next level, or just find consumer psychology fascinating, this free course from Copenhagen Business School is sure to fascinate. An Introduction to Consumer Neuroscience & Neuromarketing follows a six-week syllabus that aims to answer questions like:
How do consumers make decisions?
What captures a consumer's attention?
How do first impressions relate to a person's decide to purchase?
By the end of this course, taught by certified neuropsychologist Thomas Zoëga Ramsøy, students will have a basic understanding of the very latest thoughts and methods in consumer neuroscience and neuromarketing.
Peking University
Chinese is becoming more and more of a useful language to know, and you can learn the basics through this free course from Peking University. The seven-week course is taught in English and specifically designed for beginners. Students won't dive into learning Chinese characters in this class. Rather, they'll begin learning useful words and phrases from the very beginning. Topics covered include:
how to talk about yourself
discussing time and schedules
food, weather, prices and other useful shopping concepts
asking for directions.
Duke University
In this politically divisive world, arguing has practically become a national pastime. Up your arguing skills with Think Again I, the first of a four-course series from Duke University. Students will learn to:
follow arguments
analyze the arguments of others
better decide what to do or believe
After this course, students then have the option to enroll in the other free classes in the series:
How to Reason Deductively
How to Reason Inductively
How to Avoid Fallacies.
University of Virginia
If making a living from your social media presence sounds like a pretty good idea, then skip the trial and error phase and enroll in this free class from the University of Virginia. Led by instructor Kimberley R. Barker, this class teaches potential Instagram influencers the ins and outs of personal branding. The course lasts five weeks. By the end students will have a solid understanding of the various social media platforms, the importance of:
a personal mission statement
digital security and reputation management
all that goes into maintaining a brand.
University of Illinois at Urbana-Champaign
University of Illinois at Urbana-Champaign allows anyone in the world to audit their course Financial Planning for Young Adults free of charge. Over the course of four weeks, students will complete eight modules covering topics ranging from the setting of financial goals, to budgeting, to investing, and everything in between. Besides just presenting the basics, each module introduces common real-world scenarios about which students must think critically to decide a responsible resolution.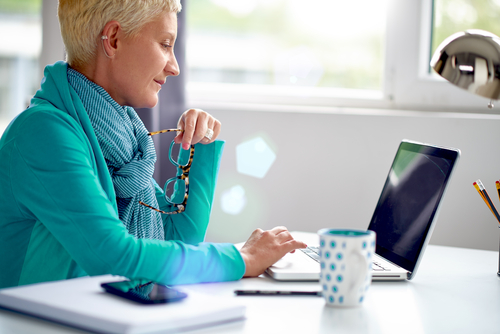 Stanford University and University of British Columbia
Most people associate game theory with strategizing for a chess match or poker tournament, but a true understanding of game theory is just as valuable when applied to things like:
conflicting nations
tracking the stock market
running a political campaign
This eight-week course is taught by three well-known professors from Stanford and University of British Columbia. Students will gain a solid understanding of game theory and what it takes to strategize with various degrees of information.
University of Arizona
Gear up for that trip to Italy — or just satisfy your interest in all things Ancient Rome — with this popular course from University of Arizona. Over the course of six weeks, students will gain a strong overview of the culture and important figures of one of the world's most successful empires. Specific topics covered include:
Roman Art and Archaeology
Early Romans and Their Ancestors
Rome at Its Zenith.
Michigan State University
Have a great idea for a television show or web series? Learn how to get started with this script writing course from Michigan State University. Taught by David Wheeler, this five-week course walks students through the entire process of creating a concept and writing a pilot episode. Students will also learn to create a season "bible" — a must-have when pitching a television show idea — and have time to polish their final script.
University of Colorado, Boulder
This health and fitness course from University of Colorado, Boulder is ideal for anyone interested in the ways in which the body responds to exercise. The course, which lasts four weeks and is suitable for beginners, combines learning with doing. Students will study a variety of behaviors and environments that can impact physical health, then keep track of their own exercise by detailing such factors as:
nutrition
heart rate
caloric expenditure
BMI, among other things.
Khan Academy
Everything you have ever wanted to know about Pixar — from creating characters, to designing background images, to choosing which colors will appear in each scene — is available through Khan Academy's Pixar in a Box. Participants can choose to go through the entire 14-part course, or pick and choose the individual topics that interest them. Each lesson takes between 30 minutes and one hour to complete, and even includes various opportunities for online practice.
Khan Academy
Whether you want to help your child with math homework or just wish you remembered a little bit more from that high school math class, the Khan Academy's free Algebra Basics course might be in store. The entire course consists of eight parts, though you can choose to complete all parts or just a few. Each part begins with a pre-test to determine your recommended lessons, then advances through various steps with plenty of practice and quizzes to ensure you're on the right track. There's no need to enroll in advance, and the course can be started and continued on your schedule.
State University of New York
There may be no component more important to obtaining a job than the resume. In this free course from State University of New York (SUNY), young professionals and college students will learn some of the best practices for putting together a polished resume that is sure to earn an interview. The course is taught by a professional career counselor and recruiter, so students can be assured they are receiving effective and up-to-date guidance.
Khan Academy
Because everyone can use a few reminders about the importance of personal finance! This course from the Khan Academy has sections on:
saving and budgeting
interest and debt
housing
auto
taxes
paying for college
investments
Students can choose to take them all or pick and choose what best fits their needs. Each section covers a variety of topics related to that section, with plenty of opportunity to figure out the information using one's own set of personal circumstances.
National University of Singapore
Peter Edwards, an associate professor at National University of Singapore, teaches this free course about composing classical music. For those who know how to read and play music, this course covers a variety of topics including:
harmonic progression
texture
voice leading, among others
Students are encouraged to be creative, while also practicing via stylistic emulation.
University of North Carolina at Chapel Hill
The American South is a vibrant culture all its own, with distinct flavors of music, art, and literature. This course, taught by a professor at one of the South's premiere universities, spends six weeks diving into the creative traditions of the southern states. Oral tradition, famous southern artists and writers, and various types of southern music — it's all covered in easy-to-follow, fascinating lessons.
GCD Staff
February 2020