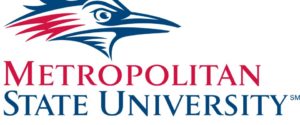 Diverse Accredited, Affordable Degrees at Metro State
Metropolitan State University appears in our ranking of the Top 50 Great College Deals: Master of Public Administration Online.
Ranked in the Midwest's top 165 by the U.S. News & World Report, Metropolitan State University is a public MNSCU member offering 64 bachelor's, 23 master's, two doctoral, and 28 certificate programs in St. Paul plus 12 fully online majors at a 13:1 student-professor ratio. For example, the Alcohol and Drug Counseling BS follows a 120-credit, four-year track to Minnesota LADC certification with 880 hours of practicum placements like Hazelden Betty Ford or The Heights. Chaired by Dr. Allen Bellas, the 120-credit Management BS delivers eight online specializations from Advertising to Supply Chain for 92 percent job placement at Ecolab, Ameriprise, Nash Finch, Hormel, and more.
Entirely online via D2L Brightspace, the Master of Public and Nonprofit Administration follows NASPAA guidelines for a 40-credit, non-thesis curriculum of 12-week online courses, such as Economics of Social Issues, with access to the Institute for Peace led by Dr. Kerry Kleyman. Each Fall, the Nursing Entry Level MSN admits 62-credit St. Paul cohorts in holistic seminars with three 240-hour clinical rotations like St. Joseph's Hospital and Providence Health Care for 96 percent NCLEX-RN success.
Other Metropolitan degrees include the Accounting BS, Creative Writing BA, Ethnic Studies BA, Information Assurance BAS, Urban Education MS, Dental Therapy MS, and Computer Science PSM.
About Metropolitan State University
Metropolitan State University originated in 1971 when President David E. Sweet welcomed an inaugural upper-division class of 50 to Minnesota Metropolitan State College. On March 22, 1972, it earned accreditation candidacy for its junior and senior classes. In 1983, the first graduate degree for a Master of Management was launched. By 1985, enrollment had spiked above 2,500 with 30 working adult programs. In 1992, it relocated to the present 244-acre Dayton's Bluff campus in Forbes' 18th best city for careers. In 1994, freshmen were admitted and the 10,000th graduate was recognized. Renamed Metropolitan State University, it earned the elite Hesburgh Award for Teaching in 1995. Two years later, Metro State claimed the Chamber of Commerce 25th Annual Quality of Life Award too.
Budgeting $99 million, Metropolitan State University now employs 915 faculty teaching 11,120 Muskrats from 32 countries at ages 15-85 online and in the Twin Cities with 50+ organizations like Human Services Club. Through 2020, Metro State is designated a National Center of Academic Excellence in Cyber Defense Education. In 2017, Metropolitan earned the Minnesota State System Best Practices in Equity and Inclusion Award. On Niche, Metro State has America's 372nd most liberal academics, 424th top location, and 680th best value. College Factual named Metropolitan State University 110th for public relations, 107th for hospitality, 77th for engineering technology, and 27th for transportation degrees. Times Higher Education featured Metro State among the top 800 overall. Washington Monthly also picked Metropolitan for the Midwest's 131st best buck.
Metropolitan State University Accreditation Details
On May 1, 2017, the Institutional Actions Council for the Higher Learning Commission of the North Central Association (HLC-NCA) voted to satisfactorily renew the Level V accreditation at Metropolitan State University through 2026-27 without sanctions under its 12th president, Dr. Virginia Arthur, who accepted a Minnesota Campus Compact Leadership Award. Located 397 miles east via Interstate 90 in Chicago, Illinois, this unparalleled 19-state Upper Midwest Region accreditor is authorized by the U.S. Education Department to review all Metro State degrees. The Continuous Improvement Council also lists the following specialized approvals:
Commission on Collegiate Nursing Education
Accreditation Council for Business Schools and Programs
Institute of Management Accountants
Society for Human Resource Management
Council on Social Work Education
Professional Educator Licensing and Standards Board
Minnesota Board of Peace Officer Standards and Training
Metropolitan State University Application Requirements
Enrolling at Metropolitan State University is classified "minimally difficult" by Peterson's because 100 percent of the 7,593 Fall 2017 applicants were okayed for open enrollment. First-year Muskrats still must have completed a high school diploma or GED equivalent though. Ranking in the upper 50th percentile with GPAs above 3.0 is strongly preferred. Freshmen should also score above the national average on the ACT (20.8) or SAT (1067). Transfers must have attempted 18+ non-developmental college credits with a minimum 2.0 GPA. International students must verify adequate funds of $28,445 plus English fluency with TOEFL marks over 500. The Graduate School has varying requirements for accredited bachelor's grads. Advanced Dental Therapy MS entrants must be currently licensed with 3.0 GPAs or better. Nursing Entry Level MSN cohorts need prerequisites like Nutrition, Life Span Psychology, and Medical Ethics. The Urban Education MS requires GPAs over 2.75 and certified classroom experience.
Metropolitan State University has rolling undergrad admission until three weeks before the term starts. Only non-U.S. bachelor's students have deadlines of May 1st for Fall and October 1st for Spring. The Graduate School has general deadlines of July 15th, November 15th, and March 15th. However, the Co-Occurring Disorders Recovery Counseling MS closes on May 15th. The Advocacy and Political Leadership MAPL has March 1st or October 1st priority dates. Business Administration DBA cohorts enter until July 1st. Prospective students create a StarID to file the Metro State Application online for $20. Official transcripts are mailed to 700 East Seventh Street in Saint Paul, MN 55106. Other attachments include the electronic testing report, 500-word goals essay, two professional references, current vita or résumé, bank affidavit, and relevant certifications. Learn more by contacting (651) 793-1302 or admissions@metrostate.edu.
Tuition and Financial Aid
For 2018-19, Metropolitan State University charged full-time Minnesota undergrads $7,879 annually. Non-resident bachelor's tuition was $14,980 by year. Traditional part-time learners spent $227 to $464 per credit. Online undergrad courses cost everyone $303 per credit. Nursing BSN curriculum was priced $297 per credit. The standard off-campus living allowance was $10,325. Metro State budgeted $1,500 for books, $5,648 for personal expenses, and $3,506 for travel. Annual undergrad study equaled about $28,858 in-state and $35,959 out-of-state. The Graduate School usually billed Minnesotans $388 and non-residents $777 per credit. Online master's courses cost $511 per credit anywhere. The Dental Hygiene MS is specially priced at $503 per credit.
According to the NCES College Navigator, the Financial Aid Office in Founders Hall connects 88 percent of new Metro State Muskrats to packages averaging $6,432 each for $15.95 million assistance overall. The Academic Achievement Scholarship gifts $2,000 per year to outstanding full-time students with minimum 3.5 GPAs. Nearly 250 Metro State Foundation scholarships are available from March 1st to March 31st each year. The University Gap Grant offers $2,500 for Pell-eligible undergrads taking 6+ credits. Minority University of Minnesota System students with GPAs over 2.0 compete for the $1,200 Nellie Stone Johnson Scholarship. Finishing FAFSA forms coded 010374 determines Pell Grant, Opportunity Grant, Teach Grant, and Direct Loan eligibility. Student Worker positions from the ICES Office to Psychology Lab pay at least $9.86/hour. Minnesota Office of Higher Education funds include the Indian Scholarship, Child Care Grant, State Grant, Pipeline Project Dual Training Grant, and Disabilities Grant.
Search through 125+ programs across 10 interest areas at the Metropolitan State University website.