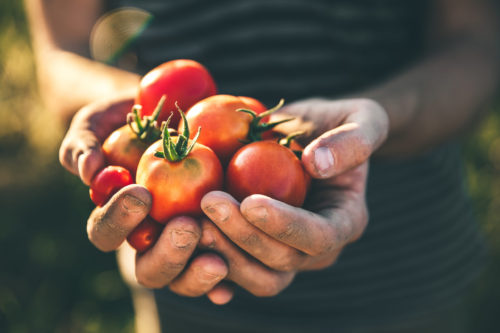 While the United States hasn't been an agrarian society in a long time, agriculture is still a massive and essential part of the fabric of our nation and our economy. Agriculture-related industries contribute over $1 trillion to the U.S. GDP in 2017, a 5.4% share according to the U.S. Department of Agriculture. It's incredibly important to the U.S. economy and national security for our agriculture sector to flourish, as this provides food stability for our citizens. This was especially emphasized by the current global pandemic, during which we experienced supply chain issues with food imports. This being the case, there are many organizations devoted to providing scholarships to students who want to become agriculture industry leaders, or go into the agriculture sector at all. Here you will find a list of fifteen incredible agriculture scholarships offered by private foundations, community centers, companies, government organizations, and individuals. While some of the scholarships are restricted to residents of specific states, or even counties, they stand as examples of the kinds of scholarships you might be able to find in your state or county, even if it's not featured on this list. Check out these scholarships and see if any of them seem like a good fit for you!
Top Scholarships in Agriculture Reviewed
USDA 1890 Scholars Program
Applicants who are accepted to this scholarship program are temporarily appointed to the USDA and have the opportunity to work with them throughout their college career. Not only does this scholarship provide a full-ride, but recipients who are interested often have the opportunity to be converted to full-time employees of the USDA after they graduate. Applicants must be studying agriculture, food, natural resource sciences or related disciplines. Students must also be enrolled in such a program at one of 19 select institutions. You can find the full list of eligible majors and universities on the website.
Award Amount: Full Ride
Application Deadline: Jan. 31
Colorado Garden Foundation Scholarships
This full-ride scholarship is available to students who are Colorado residents attending a Colorado public university. The scholarship is open to students majoring in horticulture, landscape horticulture, floriculture, turf grass management, botany, entomology, plant pathology, landscape design, or landscape architecture. Students must have a 3.0 or higher GPA to be considered for the scholarship. Check the website for other requirements!
Award Amount: Full-tuition to Full-ride
Application Deadline: March 15th
4-H Youth in Action Scholarships
In order to apply for 4-H scholarships, you have to make an account and apply through their online grants portal. All information you need for application, including deadline information, is available through the portal. This scholarship is for students who want to effect change on issues that have a direct impact on their lives, or the lives of their families or communities. This grant is available to students who want to work in agriculture, civic engagement, healthy living, or STEM.
Award Amount: $5,000
Application Deadline: N/A
Allamanda Garden Club Horticulture Scholarship
Any student attending a college or university anywhere in the United States can apply for this scholarship; preference is given to students who are residents of North Point, Port Charlotte, Englewood, or Venice, in Florida. Applicants are judged based on their academic record, horticultural aptitude, character, vocational potential, and non-vocational interests.
Award Amount: $2,500
Application Deadline: Mar. 31st
American Society for Horticultural Science Collegiate Scholars Award
This scholarship is available to undergraduate juniors and seniors who are majoring in horticulture in departments of horticulture or plant and crop science. Applicants must be in the top 15% of their class in order to be considered for the scholarship. Individual students don't apply for this scholarship. Instead, their department should submit the scholarship, so if you believe you are a good candidate, inquire about whether or not your department intends to submit to the scholarship, and request to be included.
Award Amount: N/A
Application Deadline: March 25th
ACWA Scholarship
Applicants to this scholarship must be California residents when they apply. They also must be attending a university in either the University of California, or California State University systems. The scholarship is open to undergraduate students in a water-resources related field like engineering, agriculture, or urban water supply, among others. For further requirements and information about applying, check out the website!
Award Amount: $3,500
Application Deadline: N/A
ACWA Clair A. Hill Scholarship
Another scholarship for students who are California residents attending a University of California or California State University. Students must be at least a junior in order to apply. Applicants will be evaluated based on their academic achievement, demonstrated intent to work in water resources-related management, and the quality of their essay. Students must also be enrolled full-time during the year in which they receive the scholarship.
Award Amount: $5,000
Application Deadline: N/A
Future Farmers of America Scholarships
If you're planning to go into agriculture or a related field, it's a good idea to become a Future Farmers of America member. They offer dozens of agriculture scholarships, many of them only to members of FFA. Being a member means you can apply for scholarships only open to other members, potentially drastically reducing competition for the scholarships.
Award Amount: $1,000-$10,138
Application Deadline: Jan. 15th
Folsom Garden Club Scholarships
Folsom Garden Club offers scholarships for both full-time and part-time students. The part-time scholarships are worth a little less, but they're still a great opportunity because there aren't as many part-time agriculture scholarships available as there are full-time agriculture scholarships. Applicants must be California residents, and residents of Placer, Sacramento, El Dorado, or Yolo County. Temporary residents of these counties also qualify, as long as they are attending college in those counties.
Award Amount: $1,000-$2,500
Application Deadline: April 15th
Friends of the California State Fair Scholarships
The Friends of the California State Fair awarded scholarships to 26 students for this academic year (2020-2021). Lots of scholarship funds award 1-5 scholarships in a given year, so applying to this one greatly increases your chances given the high number of awards. High school or current college students are eligible as long as they have a 3.0 GPA and are California residents with valid ID.
Award Amount: $1,600 average award, $5,000 maximum
Application Deadline: N/A
John M. & Mary A. Shanley Memorial Scholarship
This scholarship is offered through the Southwest Florida Community Foundation. It is one of over 100 scholarships offered by the foundation, and while this one is specific to agriculture, you may find you qualify for more than one of their scholarships. The average scholarship award is around $6,600, so it's definitely worth exploring all their scholarship options. Each scholarship will have its own set of qualifying criteria.
Award Amount: $5,000 (renewable)
Application Deadline: Feb. 24
NDS Scholarships
The National Dairy Shrine offers several scholarships, some of them for agriculture or agri-business. One of the scholarships is for seniors entering their graduating year; another is for agri-business, animal science, dairy science, or related majors in their first, second, or third years at a 2 or 4-year college. Between these two scholarships ten total awards are given of varying amounts.
Award Amount: $1,000-$2,500
Application Deadline: N/A
Kern County Farm Bureau
Kern County Farm Bureau offers multiple agriculture scholarships to students pursuing a career in agriculture related fields or agriculture specifically. Most of the scholarships for agriculture are only available to California residents, or residents of Kern County, but check the website for the specific eligibility requirements of the individual scholarships. There are several agriculture scholarships available.
Award Amount: $500-$2,000+
Application Deadline: Varies
Missouri Corn Growers Association
The Missouri Corn Growers Association awarded seven scholarships for agriculture in 2020. Applicants must be residents from a Missouri farm or rural area, and have completed at least 60 and fewer than 90 credit hours. Students must be enrolled in a four-year college or university in the state of Missouri and majoring in agronomy or a related field.
Award Amount: $1,000
Application Deadline: N/A
Murray Wise Associates
As long as students meet the conditions of the scholarship, the scholarship may be renewed every year for up to four years. Applicants are evaluated based on their grades, class rank, and test scores. Murray Wise Associates looks for students who have demonstrated leadership qualities, especially in a way related to agriculture and community activities outside of school. The goal of the scholarship is to make sure that future leaders in agriculture have the financial support to earn their degrees.
Award Amount: Varies
Application Deadline: April 5
Frequently Asked Questions
Some of these scholarships are for horticulture, not agriculture. What's the difference?
Horticulture is a subcategory of agriculture. Horticulture tends to focus on growing crops in smaller batches, often growing multiple crops on a single piece of land, and employing environmentally sustainable practices. In many ways the agriculture industry has experienced a resurgence in interest in horticulture due to realizations regarding the unsustainable nature of some factory/industrial farming practices. Small farms providing high quality products to their local communities are experiencing more and more success. Urban farming is also a new and interesting development that gives people in cities more access to high quality local products. Both of these fall into the horticulture category.
Aside from a couple incredible full-ride scholarships for agriculture, most of these scholarships aren't going to cover my bills. What other funding sources should I be aware of?
It's the nature of private scholarships that most of them are supplemental. They are designed to fill gaps in education funding between financial aid and the full cost of an academic program. So make sure to fill out your FAFSA forms as early as possible and check out the programmatic scholarships available from the various universities you're considering. Federal grants and loans should provide the bulk of your education funding. Often students use private loans to fill the gaps, but scholarships for agriculture like the ones featured here are a much better way to do that, as you don't have to pay them off after you graduate.
Some of the agriculture scholarships featured in this article don't have deadlines or scholarship award amounts listed. What's the deal with that?
Some scholarship funds set a different deadline from year to year. So they may not post a deadline in between application seasons for their scholarship. The best thing to do in this case is contact the organization directly to obtain this information. Generally, they will at least be able to tell you when the new deadline will be available.
Regarding award amounts, it's often the same issue. Either the award amount varies depending on financial need or other factors that make it too complex to list a specific amount, or the amount may vary from year to year. Some scholarship funds simply don't publicly list their award amounts for any number of reasons. While it's sometimes possible to find potential amounts going by past awards, there is no guarantee that the award levels will remain the same and so we mark those agriculture scholarships with Not Available (N/A) when listing them because we don't want to provide potentially incorrect information.
What can I do to increase my chances of receiving on of these agriculture scholarships?
Apply to scholarships for agriculture early. Or at least well before the application date. You don't want to risk your application missing the deadline. I would suggest creating a calendar with the application opening date and deadlines of all the scholarships you plan to apply for. If you use a calendar app, you can also include information about everything you're required to submit during the application process. And set your goal date for submitting your application during the application period.
There are plenty of things you can do other than just making sure you get your application compiled and submitted on time. A big one is to try to engage in extracurricular activities, especially those related to supporting your community. If you want to work during summers or even the school year, try to find a job related to the agriculture field. Find work at a small farm or greenhouse in your area. Explain during the job application process that you're interested in agriculture and want to start working in the field now rather than later. This can be a huge benefit even when applying for jobs once you graduate college. If you work in agriculture during high school, and agriculture related summer jobs, when you graduate you will already have much more experience than somebody who hasn't actually worked in agriculture at all!
Additionally, look for agriculture related youth organizations in your area like 4-H. Membership in this kind of organization looks great on scholarship and college applications, and the things you learn can give you a leg up on your studies when you reach college as you will already have a great foundation in the subject.
Is there a future in the agriculture industry?
Yes! One thing we will never need less of is food! But farms don't just grow/produce food. They also grow the plants we need for making clothing and a huge number of other products. Agriculture, even though it was invented almost 12,000 years ago, remains perhaps the single most important development in human history. It provided the foundation for the development of modern civilization, and it remains the foundation of modern civilization. Because in the end, food will always be the most fundamental human need. So though agriculture is constantly developing and changing, it will always be incredibly important.
GCD Staff
October 2020
Related:
This concludes our list of 15 fantastic agriculture scholarships for 2021.