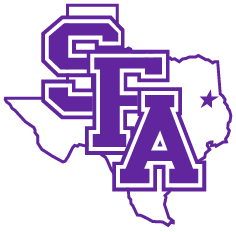 Texas-sized List of Degree Programs at Stephen F. Austin State University
Stephen F. Austin State University appears in our ranking of the Top 50 Great College Deals: Master of Public Administration Online.
The list of degree programs at SFA is as varied as it is long. There are even degrees that can be designed and tailored by students choosing courses from many different disciplines. Stephen F. Austin State University offers more than 120 degrees and programs; here are a representative few.
Accounting degrees may be earned as a Bachelor of Business Administration, Accounting Concentration, A Minor in Accounting, A Master of Professional Accountancy or a five-year BBA/MPA combined degree program.
The university has degree programs in acting and directing too. The Bachelor of Arts in Theatre must be earned with a minor. There is a BA in Theater-All Level EC-12 Teacher Certification and a Bachelor of Fine Arts in Theatre that can be earned with a concentration in acting and directing, technical theatre and design, or stage management. Students can also earn a minor in theatre.
The Bachelor of Science in Rehabilitation Services is a degree designed for people who want to help those with addictions. The 120-credit-hour training program contains 15 hours in the core, 21 hours in rehabilitation courses and 12 credit hours in special education, rehabilitation or speech-language pathology in addition to the university general education courses. There is a practicum and a summer internship with the program as well. This program is also available as a minor.
Degrees in Biology include the Bachelor of Science in Biology, a Teacher's Certification in Biology and a Pre-Health Professions unit that prepares students to enter medical degree programs. The Master of Science in Biology, Biotechnology is a 36 credit-hour program that can be earned in a thesis or non-thesis track. The thesis track includes a minimum of six months of research culminating in a thesis paper and is generally chosen by students who want to go on to a higher level of study. It is interdisciplinary and addresses areas such as experiments in space, biotechnology, molecular virology, agriculture, cancer research, and protein biochemistry.
The MS in Clinical Mental Health Counseling is a graduate degree program with 60 credit hours. It leads to the Professional Counseling Licensure exam. The skills learned through the degree program are individual and group counseling, assessment and appraisal, case management, consultation, individual and group advocacy and advocacy for the profession. About 40 percent of the program is online with the rest in classroom presentation.
Students may earn criminal justice degrees as a Bachelor of Science in Criminal Justice with an additional minor, a minor in criminal justice, a Master of Criminal Justice or as a five-year overlap degree program. The last degree mentioned is a combination degree of a BS or a BA in Criminal Justice/ MS in Public Administration.
The Bachelor of Arts in History covers both US and non-US history and includes an educator certificate. It also can be earned as a minor. The university has a pre-seminary program that allows students to follow religious studies from a multi-disciplinary perspective.
Liberal Studies offerings include a 120-credit-hour design-your-own-degree Bachelor of Arts program that lets students build a program with the university general education, 42 hours of core curriculum, 39 hours from varied disciplines and 18-24 hour in a minor.
The Bachelor of Social Work is a generalist degree that prepares students for social work practice or for further study. It contains 47 hours of professional social work classes and courses from other supporting disciplines plus 13 hours of electives. Students in this program take pre-professional courses first, before being admitted to the School of Social Work. The Master of Social Work is a 64-credit-hour program that can be earned in two years. The first year is spent in generalist courses and the second year has a rural context.
In addition to the traditional offerings at SFU, there are many programs, courses, and certificates online. For instance, students may earn a BSN, an MSN-Family Nurse-Practitioner, a BS in Interdisciplinary Studies, an MPA, an MA in Teaching with EC-12 and 7-12 endorsements, a teaching certificate and several other undergraduate and graduate programs and certifications.
About Stephen F. Austin State University
This public school is an independent university and not part of any of the six Texas systems. It was founded in 1923 as a teacher's college and was eventually named after the Texas hero Stephen Austin. One of its six colleges and independent schools, the Arthur Temple of Forestry and Agriculture is nationally recognized.
The university has more than 10,985 undergraduate students. The US News and World Report ranks SFU as #75 of Regional Universities-West. Most classes have between twenty and forty-nine students, and the student-to-faculty ratio is 18:1.
Stephen F. Austin State University Accreditation Details
Commission on Colleges of the Southern Association of Schools and Colleges
Accreditation Commission for Education in Nursing (ACEN)
American Association for Health Education: American Alliance for Health, Physical Education, Recreation and Dance (AAHE: AAHPERD)
American Association of Family and Consumer Sciences
American Chemical Society
American Council on the Teaching of Foreign Languages (ACTFL)
American Dietetic Association
Association for Childhood Education International
Association for Education and Rehabilitation of the Blind and Visually Impaired
Association for the Advancement of Collegiate Schools of Business
Commission on Accreditation of Athletic Training Education
Council for the Accreditation of Counseling and Related Educational Programs
Council for Exceptional Children
National Council for Teacher Education
Council for the Accreditation of Educator Preparation
And others
Stephen F. Austin State University Application Requirements
Students applying to this school as freshmen should do so through the online form or through Apply Texas. They must arrange to have their high schools send their official transcripts to the university. The agency which administered the SAT or ACT test should also submit those official scores. There is a non-refundable $45 application fee due at the time of application.
Students applying as graduate students should apply online through the Apply Texas format as well. They must arrange for the school to receive their official undergraduate transcripts as well as the official GRE or GMAT results. There is a $50 application fee. Additionally, individual departments will have other requirements such as letters of reference, essays, and resumes.
Tuition and Financial Aid
The estimated cost of attending SFU for an undergraduate is $22,156 per year. That includes tuition of $10,288, room-and-board costs of $8,964, Books and supplies, estimated at $1,202 and other miscellaneous expenses. Graduate students can expect to spend $20,717. Students taking courses or programs online will pay $304 per credit hour for undergraduate courses and $334 per credit hour for graduate courses.
Students who need financial assistance to pay their school bills must first complete the FAFSA form. After receiving their awards letter from the federal government, they can look at state grants. Texas has many such opportunities. There is the TEXAS Grant, The Texas Educational Opportunity Grant, The Texas Public Education Grant, money for students who aged out of foster care, the Leveraging Educational Assistance Partnership Program and others. The school has scholarships and grants as well. Many of these will be academically-based but may consider financial need as well. University grants, scholarships, and loans can be found on the SFU website.
Student loans are a good way to cover the remaining debt, though graduating with an overwhelming financial obligation can be difficult. Part-time employment and work-study opportunities are good options because they not only supply needed funds but offer valuable work experience. Students who need help deciding how to finance their degree programs at Stephen F. Austin State University can get advice from counselors in the financial office of the school.