College scholarships get a ton of attention in the media and on television. But not everybody wants to go to college. Some people have a passion for the trades. Did you know there is a ton of incredible support for students who want to go into the trades as a career? The trade school scholarships we feature in this article are a fantastic resource to help you afford the trade school education you aspire to.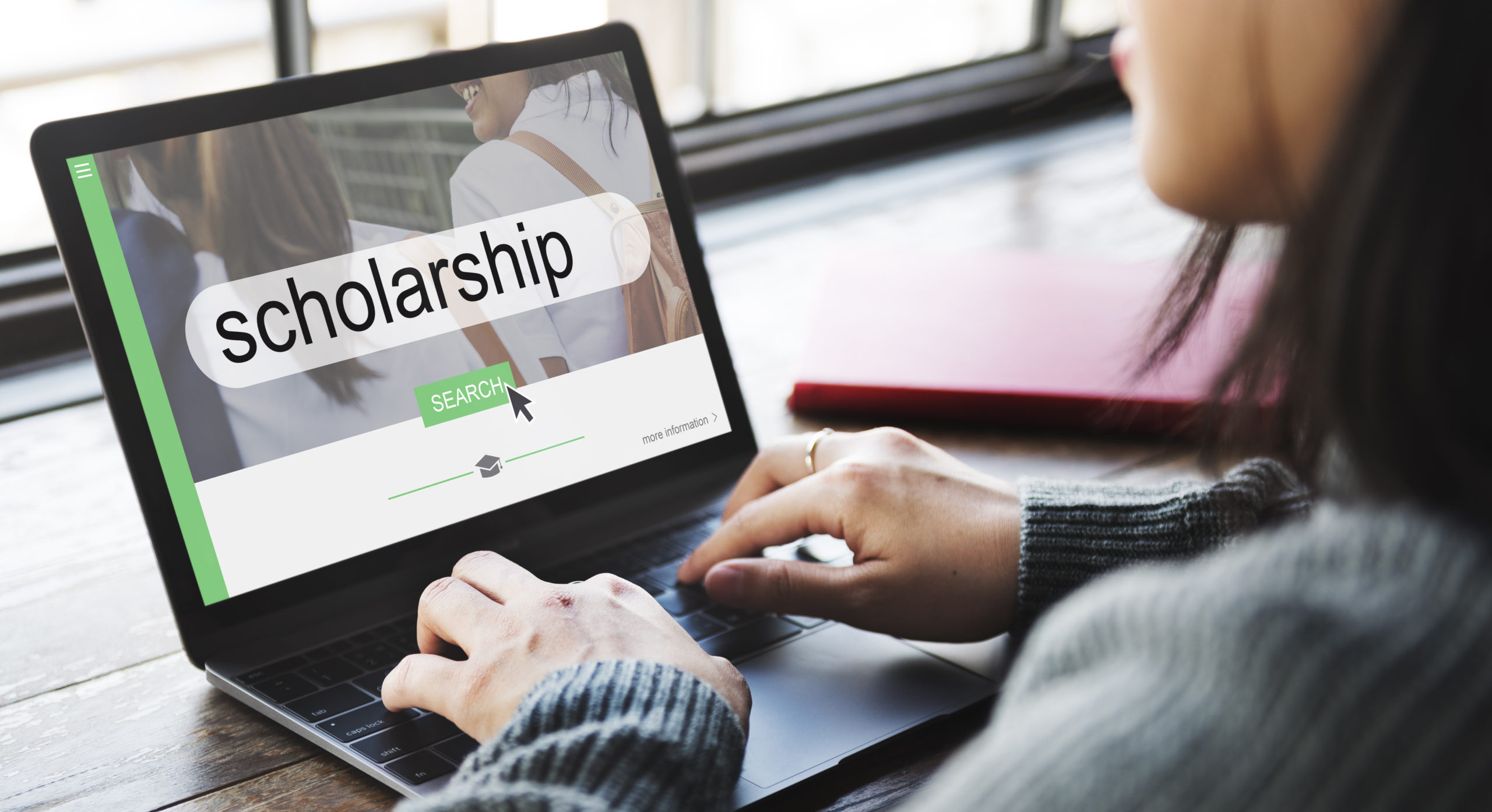 This article features scholarships for students who want to go into HVAC, construction, automotive, and culinary trades, in particular. Many of these scholarships will take a huge chunk out of your tuition; some will pay almost all of your tuition. We feature regional and national scholarships, scholarships offered by small businesses, unions, corporations, and television personalities. If a career in the trades is your goal, but you're not sure how to afford the education you need, there are a ton of great options right here in our list of 25 incredible trade school scholarships. Scholarships are listed in no particular order.
Veterans Administration
Veterans of the U.S. Armed Forces should be aware of the benefits of the G.I. Bill when considering schooling after their service has ended. While the benefit will cover the full in-state tuition cost for veterans attending a state university, it will also cover a large portion of the costs of many private colleges, universities, or trade schools. Talk to a VA education counselor to get a broader picture of the benefits available to you and their applications.
Award Amount: Varies
Application Deadline: Not Applicable
Walmart Foundation
The Walmart Foundation is canceling its scholarship program and replacing it with a more accessible, easier to use associate education program that partners with online colleges and universities and trade skill programs around the country. This program is specifically for Walmart associates, but you should check with your company's HR department about any potential tuition aid they might provide. Colleges and universities included schools like Purdue, Southern New Hampshire University, and Bellevue University. Students who attend in-network schools will pay $1 per day (around $30/mo) and in return Walmart will pay their tuition and buy their mandatory books at any in-network school. Skilled trade programs include industrial maintenance, residential electrician, HVACR, construction, plumber certificate, and more.
Award Amount: Full Tuition except one dollar per day
Application Deadline: Not Applicable
JumpStart Scholarship
Many skilled trade programs are offered through community colleges which are often the most affordable option available to anyone. The College JumpStart Scholarship awards $1,000 to the winners of the essay contest. The application deadline is October 17th and April 15th every year. Awards are announced around two months after the application period closes. The award can be used to help cover the cost of tuition and educational expenses at any regionally accredited college in the country.
Award Amount: $1,000
Application Deadline: Oct. 17th, Apr. 15th
AFSA Scholarship
The American Fire Sprinkler Association Scholarship Lottery is open to U.S. citizens and legal aliens residing in the country. Winnings are paid out to the college, university, or certified trade school of the winner's choice. Ten winners are selected for a $2,000 scholarship out of the pool of qualified students. The application period is between September 1st 2020 and April 1st 2021. Members of the association and their families are not eligible for this particular scholarship.
Award Amount: $2,000
Application Deadline: Sept. 1, 2020-Apr. 1, 2021
ASHRAE Scholarships
The American Society of Heating and Air-Conditioning Engineers was founded in the late 19th and early 20th century. The scholarship awards are available to students attending an engineering or pre-engineering course of study that leads into the HVAC&R profession. Students must be in the top 30% of their class and their school or program must either host an active ASHRAE student branch, be ABET-accredited, be a signatory of the Washington Accord, or have a signed memorandum of understanding with ABET.
Award Amount: $3,000-$10,000
Application Deadline: Dec. 1
Association of General Contractors
The Association of General Contractors offers scholarships to students who are enrolled in an ABET or ACCE-accredited construction management or construction-related engineering program. Over the life of the program, over $10 million has been awarded to around 4,000 students which comes out to an average of about $2,500 per student.
Award Amount: $2,500 average
Application Deadline: March 1st-June 1st
Automotive Hall of Fame Scholarships
This scholarship is available to any student who expresses a serious interest in an automotive career, including students attending trade schools. Trade school applicants must be in a program equivalent to a two-year associate's degree at minimum. Students must be enrolled full-time and have a 3.0 or higher GPA. Students can be either a U.S. citizen or on a student visa. Scholarships can be applied to tuition and lab fees.
Award Amount: Varies based on financial need.
Application Deadline: Postmark by June 30th of current year
The Homer Fund
Homer Fund applicants must be a current high school senior, or college freshman, sophomore, or junior enrolled or planning to enroll in full-time study. They must attend a non-profit two- or four-year college. The applicant's parent or legal guardian must be a Home Depot associate for at least one year, working full- or part-time. More than 13,000 students have received this scholarship since 2006.
Award Amount: $2,500
Application Deadline: Opens November 1st
Merchants Exchange Scholarship Fund
Past scholarship recipients have completed programs in areas like marine transportation operations, marine operations, and maritime technology at schools like Great Lakes Maritime Academy, Maine Maritime Academy, and SUNY Maritime College. Students must be enrolled in a two or four year undergraduate degree or any graduate degree, studying in a program in the maritime field or international trade with an intention to work in the maritime field. Scholarships are also available to any student in a U.S. Coast Guard-certified program.
Award Amount: $250-$3,000
Application Deadline: May 31st
NAWIC Founders Scholarship Foundation
The National Association of Women in Construction awards over $100,000 in scholarships every year. NAWIC exists to support women who work in construction-related fields in pursuing their career goals and developing their technical skills. Membership is open to women working in trades, project management, marketing, administration, and executive positions. Scholarship applicants must be enrolled in a construction-related program approved by the Bureau of Apprenticeship Training, community college, or technical school. The scholarship is only available to students enrolled in a school within the United States.
Award Amount: $500-$2,500
Application Deadline: Feb. 28th
PHCC Educational Foundation
The Plumbing-Heating-Cooling Contractors Association has an educational foundation dedicated to the professional training and education of members and others in the industry. PHCC offers 55 different scholarships every year, a total value of $112,000 and one application gets you considered for each scholarship you qualify for. Companies in the HVACR industry can apply for these scholarships on behalf of their employees, up to four applications per company.
Award Amount: $1,000-$5,000
Application Deadline: May 1st
ShearComfort Scholarship
ShearComfort holds an essay contest every year for students intending to pursue education and a career in the automotive industry. The essay is short, just 300-600 words. Students are eligible if they are enrolled in an accredited college or university studying in undergraduate or graduate level programs in engineering, automotive technology, or similar automotive-related courses of study.
Award Amount: $1,500
Application Deadline: Apr. 15, Oct. 15th
Women in HVACR Scholarship
Women in HVACR offer two scholarships. One for women who are preparing to enter HVACR through a technical college or trade school program. The other for women who intend to enter the industry through a bachelor's degree program at a four-year college. Applicants will write an essay 500 words or more answering a range of questions. Multiple $2,000 scholarships are awarded each year.
Award Amount: $2,000
Application Deadline: June 1st
Association of Women Contractors Minnesota
The Association of Women Contractors offers scholarships to women enrolled in four-year construction related programs, two-year community or technical college or construction trade school, or working at the apprentice level or graduating a trade training program and starting work as an apprentice. Candidates must be a Minnesota resident or working for a company based in Minnesota.
Award Amount: Contact Organization
Application Deadline: Apr. 30th
BLSJ Scholarships
The Builder's League of South Jersey offers scholarships to students from southern New Jersey who intend to pursue an accredited degree program related to real estate and construction. Eligible fields include air conditioning, plumbing and heating technology, electrical, construction management and technology, and CAD drafting. Students may apply to the scholarship each year as long as they continue to study in a relevant subject. Between 1995 and 2019 the BLSJ has awarded over $163,000 in scholarships to students from South Jersey.
Award Amount: $2,300 average award in 2020
Application Deadline: Check website for updates.
Davis Memorial Foundation
The Davis Memorial Foundation provides scholarships to students who want to attend a trade school or college for the purpose of studying in a construction-related program. The Davis Foundation particularly encourages the employees, spouses, and children of roofing industry professionals to apply for the scholarship. The foundation considers the level of the candidate's financial need as the primary selection factor.
Award Amount: $5,000
Application Deadline: Apr. 9th
Home Builders Care
Home Builders Care awards scholarships to students studying construction-related fields at a number of schools in Minnesota and North Dakota. Students must be members of a construction industry-related student organization. Students in both university and technical programs can apply for the scholarship. High school students who are planning on attending a relevant school and joining a relevant student organization but are not yet enrolled are welcome to apply.
Award Amount: Contact Home Builders Care for more information.
Application Deadline: Sept. 25
Horch Roofing Trade School Scholarship
In addition to the scholarship money, winners of the Horch scholarship will receive a Carhartt Horch Roofing jacket with the name of the winner embroidered on it. Any student planning to attend or currently attending a college or trade school, who intends to go into the trades, and is a Maine resident, may apply for this scholarship. Two candidates are selected as winners each year.
Award Amount: $1,000
Application Deadline: May 1st
Mike Rowe Works Scholarships
Mike Rowe made a name for himself with his T.V. shows, shining a light on some of the most necessary, difficult jobs. The Work Ethic Scholarship program is something he developed in partnership with several major corporations and brands to provide scholarships to people who want to go into the trades. The scholarship places a heavy emphasis on the essay, intending to choose students who exemplify the values of the organization. Students must attend an approved vocational or trade-related program.
Award Amount: Full Tuition
Application Deadline: Contact Organization
Skylands Energy Scholarship
The Skylands Energy Scholarship is for students who want to work in environmental science, HVAC, mechanical engineering, electrical engineering, or construction management. The scholarship is awarded annually, so there is no need to re-apply in successive years. The application process requires students to write a 1,000 word essay and make a two-minute video covering a topic provided by Skylands Energy. Applicants must be residents of New Jersey.
Award Amount: $2,500/yr (Up to $10,000)
Application Deadline: May 31
Andrew Piech Memorial Scholarship
The Andrew Piech Memorial Scholarship awards two scholarships to New Mexico students who are graduating high school or continuing college students. The scholarships are available to students seeking either certificates or degrees from a nonprofit or public school that is an automotive or technical vocational high school or community college. Scholarships are available to both part-time and full-time students.
Award Amount: $2,200
Application Deadline: High School Apr. 17th, College Jun. 4th
American Muscle Scholarships
American Muscle chooses two students each year to receive scholarships amounting to $2,500 in their upcoming semester. Scholarships are available to students enrolled full-time at American or Canadian colleges, trade schools, automotive engineering programs, and technical schools. The scholarships take the form of an essay contest and while the scholarships are not renewable, winners can enter both contests each year with a new essay. The scholarships are available only to students pursuing a degree related to the automotive industry.
Award Amount: $2,500
Application Deadline: Nov. 15th, Jul. 15th
Automotive Women's Alliance Foundation
The Automotive Women's Alliance Foundation provides scholarships to women who intend to enter or advance within the automotive industry. Applicants must also be women who are North American citizens. Applications from members and non-members are welcome. Candidates must be accepted or enrolled in an accredited college program and have at least a 3.0 GPA. Scholarships are awarded quarterly.
Award Amount: $2,500
Application Deadline: Applications are accepted any time
American Culinary Federation Education Foundation
The American Culinary Federation Education Foundation offers multiple scholarships ranging from $1,500-$2,500 depending on the nature of the program. The schools are available to students who attend the Culinary Institute of America, Johnson & Wales University, and Hawaii Community College-Palamanui. There are also professional development grants available to working culinary professionals who wish to update and expand their skills. The application deadlines listed below are for two different schools, so if you are considering these scholarships, please check with the website for more information.
Award Amount: $1,500-$2,500
Application Deadline: May 1, Dec. 1
C-CAP Scholarships
Careers through Culinary Arts offers full-tuition scholarships to top culinary schools throughout the United States. These schools include the Academy of Culinary Education, Johnson & Wales University, New England Culinary Institute, The Culinary Institute of America, Chef Eric's Culinary Classroom, Gourmandise School of Sweets and Savories, and New School of Cooking. There are many other full-scholarship and part-scholarship partners listed as well. Check the website for a full list.
Award Amount: Full Tuition (at designated institutions)
Application Deadline: Check with organization
Frequently Asked Questions
Aside from scholarships, what other funding is there for trade school education?
This is a good question. Scholarships are great, but they aren't as dependable as other sources of financial aid. They are best used to supplement more consistent and readily available financial aid sources. To bridge the gap between those sources and the full cost of tuition. For this the first place you want to turn is the federal government. Federal student loans and education grants aren't just available to college students. They're also available to students attending trade schools. If you manage to go to a trade program at a community college, between scholarships and federal grants you can often earn your degree, diploma, or certification spending little to no money out of pocket, and with relatively trivial student loans.
Another great resource is your company. We featured at least one program in this article, the one offered by Walmart, that pays for a significant amount of tuition for Walmart associates. Many companies have similar, if less comprehensive, programs, that will cover some or all of your tuition. Make sure you ask your boss or HR manager about any tuition aid benefits the company might offer. In addition, some unions may have professional development funds designed to help union members advance their careers. So if you're part of a union, definitely check that out.
Should I go to a trade school, community college, or four-year university?
This will depend somewhat on your circumstances and what options you have locally. Community colleges are incredible because they are by far the cheapest place to earn a degree. And many community colleges offer programs in the trades! The most common program to find is a culinary school. But there are community colleges that offer automotive, HVAC, and plumbing courses as well. However, not all community colleges offer programs in all skilled trades. So it may not be possible to find a local option that offers what you're looking for. In some cases, you can do online programs. But that tends to be more difficult with some trade training programs because the nature of the work is very hands-on. This is when a local trade school may be the best option for you. Some trade schools are public, others are private. Some are for-profit, others are non-profit.
If you're in high school it's a good idea to talk to your guidance counselor about what options you have locally. If you're not in high school anymore, some local organization might offer career counseling services and those can be a great resource if you're not sure what your best options are.
4-year colleges tend to be on the more expensive side of things, but may have programs you're looking for and more robust financial aid options, so definitely check some out and see if they have what you're looking for!
Can I make good money in the trades?
Some trades pay better than others, but generally speaking, yes! Plumbers, pipefitters, and steamfitters make a median salary of $55,160 per year. HVACR mechanics and installers make a median salary of $48,730 per year. Electricians earn median salaries of $56,180 per year. Chefs and head cooks earn a median salary of $51,530 per year. Automotive service technicians and mechanics earn a median salary of $42,090 per year.
But it doesn't stop there! See, the thing about the trades is that once you have a solid amount of experience, starting your own business is pretty simple, because you know how to do most of what it entails. You can start small, doing freelance and contract jobs on the side, and eventually build your own business, if that's what you want to do! This is what sets the trades apart from similar-paying professions like paralegal or teacher. It's much easier to start your own HVAC business than it is to start your own school!
Are the trades respected?
Well, every individual will have their own view. But skilled tradesmen, such as plumbers, electricians, mechanics, and even chefs, are essential to modern society. Homeowners need somebody to fix their place up when it breaks. So do businesses. Any building requires dozens or hundreds of skilled tradespeople working together to make it safe and functional. In my experience, people tend to admire those who are able to build and fix things. There may always be some people in society that look for reasons to look down on others. But in the end, what matters more is finding work, even a career, that you are passionate about and will be satisfied with. And if working with your hands and fixing what's broken is something that appeals to you, that's what matters most.
This concludes our ranking of 25 of the Best Trade School Scholarships 2021.
GCD Staff
September 2020