Ask any college freshman and you will undoubtedly hear that natural and architectural aesthetics played a major part in the ultimate decision of where to attend college. From there, opinions tend to differ, with some students preferring ivy-covered brick buildings and others looking for more modern, state-of-the-art construction.  
The 10 colleges on this list have been chosen by Great College Deals as the most beautiful in all of the Pacific Northwest – that is, in Oregon, Washington, and Idaho. Though there are certainly more than 10 beautiful colleges in this part of the U.S., the following schools were chosen and ranked based on the following criteria.
Methodology for Beautiful Pacific Northwest Colleges 
Coming up with a ranking of "the most beautiful" presents some inherent challenges. For instance, what one person finds beautiful won't necessarily be the case for others. Therefore, we used a holistic approach to determine our top 10 from more than 25 contenders. We based our decision on a series of factors, including:
architectural awards & recognition

student enjoyment 

notable features 

historical significance 
Keep scrolling for the 10 most beautiful college campuses in the Pacific Northwest! 
Ranking the Most Beautiful Colleges in the Pacific Northwest
1. Lewis & Clark College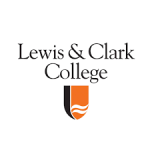 Portland, Oregon
Lewis & Clark College in Portland has a campus that is designed to inspire students to get outdoors. The small liberal arts college boasts 130+ acres, which sit atop Portland's Palatine Hill and offer stunning views of Mt. Hood. Attached to the campus is the Tryon Creek State Natural Area, a nature reserve that has become the focal point of Lewis & Clark's "green" efforts. The campus is full of unique structures, some of which are modern, LEED-certified buildings, while others are original and historical. In fact, the campus has been called one of the prettiest in the country by design experts at Princeton Review. 
2. Willamette University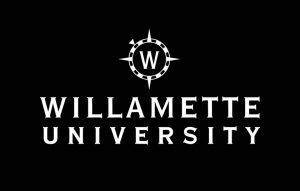 Salem, Oregon
Willamette University's beautiful historic campus sits just south of the Oregon State Capitol building. Despite its thoroughly urban setting, Willamette's campus feels a bit like a rural hideaway, with lots of tree-lined walking paths, a botanical garden, and even a stream that runs in the shape of a W. Architectural gems include Eaton Hall (built in 1909 in the Late Gothic Revival style), Waller Hall (opened in 1867 and the oldest educational building west of the Mississippi that is still in use), and Lausanne Hall (built in 1920 and the original site of the school's Women's College). 
3. Whitworth University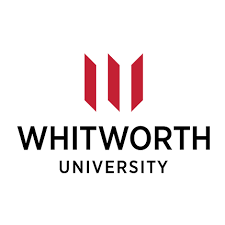 Spokane, Washington
Besides being one of the most beautiful colleges in the country, Whitworth University consistently ranks as one of the best colleges! Located on 200 pine-tree-covered acres in Spokane, Washington, much of the campus features red-brick, collegiate-style buildings like McMillan Hall, built in 1913. Over the course of the last two decades, Whitworth has spent upwards of $100 million in renovations that have included a new, state-of-the-art science center, a center for the visual arts, and a recreational center for students.  
4. Western Washington University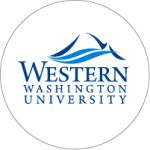 Bellingham, Washington
Located 90 miles from Seattle, Western Washington University is a peaceful Pacific Coast refuge that's been described by current and former students as simply "magical." Red-brick pathways wind through the conifer-scented campus and are enjoyed by both students and the local deer population. Campus gems include the Wilson Library Reading Room (nicknamed "The Harry Potter Room"), Haskell Plaza and its grassy mounds organized into a rough map of the San Juan Islands, and the impressive Performing Arts Center Plaza. Views of the islands and Bellingham Bay are available from most of the campus, while the nearby town of Bellingham boasts pubs, living music venues, and a number of well-received restaurants.  
5. University of Washington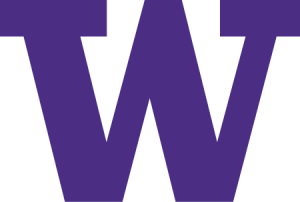 Seattle, Washington
As Forbes magazines once declared about UW's Seattle campus, "Snow-capped mountain views in an urban setting is […] a sweet deal." Indeed, the University of Washington is impressive in terms of natural beauty. From much of the 703-acre campus, students and visitors can stand in awe of the inspiring views of the Olympic Mountains and the Cascade Range. As if that weren't enough, the main quad area is ringed with cherry trees that blossom during the spring months. But it's not just natural beauty that this public state university can be proud of. Imposing Denny Hall is arguably the most impressive building on campus. Designed by Charles Saunders and opened for classes in 1895, Denny Hall is a perfect example of French Renaissance style made with unique Tenino sandstone.  
6. Gonzaga University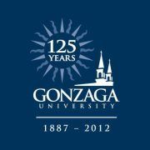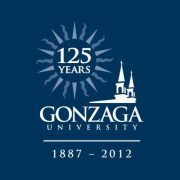 Spokane, Washington
Gonzaga University's main campus in Spokane, Washington consists of 152 acres of carefully manicured lawns, colorful gardens, and traditional red-brick buildings. Though Gonzaga is home to a number of notable buildings, the centerpiece is almost certainly St. Aloysius Church, the spires of which are considered a Spokane fixture. To get a good look at all the Gonzaga campus has to offer, follow the route of statues that includes St. Aloysius, St. Joseph, St. Ignatius, and even Bing Crosby. 
7. Whitman College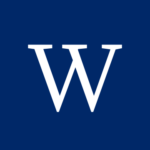 Walla Walla, Washington
Take a stroll around Whitman College, and you're likely to forget that you are in little Walla Walla, Washington. Built around the Pacific Northwest's natural beauty, Whitman's campus consists of trails, streams, ponds, and outdoor sculptures. Many of the campus's buildings were built in the Victorian style, though a number of modern structures have popped up in recent years. Ankeny Field, one of the main gathering spaces on campus, doubles as a local nature preserve called the Johnston Wilderness Campus, and it is used for social events, research purposes, and de-stressing.  
8. University of Puget Sound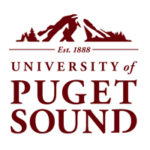 North Tacoma, Washington
Because the University of Puget Sound's North Tacoma campus sits just a few minutes' walk from downtown in a mainly residential area, students here have the best of both worlds when it comes to their surroundings. Three grassy quads provide ample space for students to take advantage of Washington's sunny days, while views of Puget Sound never fail to inspire. And with its collection of English Tudor-Gothic buildings, the University of Puget Sound resembles one of Great Britain's charming old universities. 
9. Seattle Pacific University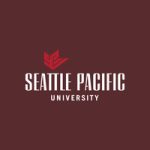 Seattle, Washington
Seattle Pacific University is located in and near the historic Queen Anne Hill neighborhood. The 43-acre campus is home to charming brick buildings, state-of-the-art facilities, and some of the oldest trees in Seattle. The most iconic building on campus is surely Alexander Hall. Called only the "Red Brick Building" when it was first built to house the Seattle Seminary, Alexander Hall is now the oldest building on campus and is included on the National Register of Historic Places. Students of the main campus may also enjoy taking the occasional trip to Seattle Pacific's two satellite campuses, located on Blakely Island and Whidbey Island. Despite the university's location in urban Seattle, students often visit nearby Alki Beach and Madonna Beach where fishing, boating, and scuba diving are all popular pastimes. 
10. Reed College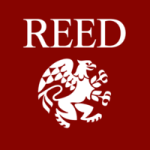 Portland, Oregon
The campus of Reed College was inspired by and designed after St. John's College at England's University of Oxford, and today, brick Tudor-Gothic buildings like Eliot Hall comingle with Modernist-style buildings like The Psychology Building. Students who want to escape the college's more urban surroundings can simply take a walk through The Reed College Canyon, a natural wildlife preserve that bisects the dorms from the academic buildings.  
Frequently Asked Questions
What is the best school in the Pacific Northwest? 
Currently, U.S. News & World Report ranks Whitworth University as the best university in the Pacific Northwest, while Forbes has declared the University of Washington, Seattle as the best of the West. Still, it's worth mentioning that "the best school" for one student may not be the best school for another.  
What is the most prestigious college in Oregon?
In terms of accolades, Oregon State University and Pacific University often rank as the best colleges in the state of Oregon. Reed College, Willamette University, and Lewis & Clark College – all of which make our list of the most beautiful colleges in the Pacific Northwest – are also included on most lists of the best schools in Oregon.  
What are the pros and cons of living in the Pacific Northwest?
While a high cost of living, increasing traffic, and frequent rain are considered the major cons of living in the Pacific Northwest, the pros include abundant natural beauty, the popularity of an outdoorsy lifestyle, and a friendly population.  
What are the best places to live in the Pacific Northwest?
The best places to live will largely depend on your interests. If good weather is important to you, then central Oregon may be the best place for you to live. If you enjoy sea views, then consider Washington's Olympic Peninsula.
Related:
This concludes our ranking of the most beautiful Pacific Northwest colleges.