For the purposes of this article, we decided to feature the top 10 colleges in the Pacific Northwest, namely, those colleges in Oregon and Washington. As our website focuses on great college deals, we consider four factors when determining our rankings. These factors are third-party rankings, 20-year net return on investment, tuition, and graduation/transfer rate. This is because whether or not a college is a great deal depends on much more than just price. The tuition rates we used for public colleges and universities are the out-of-state rates, so our ranking evaluation applies to anyone who attends the school. However, the public colleges and universities are an even better deal for students who reside within the states of Oregon and Washington. To put together this ranking of the top 10 colleges in the Pacific Northwest, we evaluated every four-year college and university in the region and came up with these 10 schools. Community colleges offering just a few four-year degrees were not considered. Check the FAQ after the ranking for financial aid strategies and a more in-depth explanation of our criteria for ranking these colleges, along with some more general information about how you can maximize the value of your college education.
#1. University of Washington-Seattle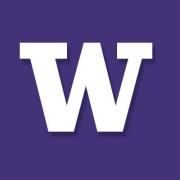 Website
Score: 100
The University of Washington is a top national university, with more than 300 specialized research centers and more than 800 student organizations. The university has more than 15 colleges and schools, including a school of social work, the college of built environments, the college of arts and sciences, the school of business, the school of computer science and engineering, college of education, college of the environment, school of international studies, and more.
U.S. News Ranking: National Universities #59
20yr Net Return on Investment: $560,000
Tuition: $39,114
Graduation/Transfer Rate: 82%
#2. Gonzaga University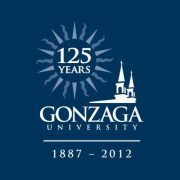 Website
Score: 99.20
Gonzaga is a top national university, sitting firmly in the top 25% of U.S. colleges and universities, according to leading college-ranking organizations. 95% of graduates are either employed or earning higher-level degrees a short time after graduation. Students can choose from a huge number of majors, including applied mathematics, various languages, art history, biochemistry, broadcast and electronic media studies, Catholic studies, computer science and computational thinking, criminology, critical race and ethnic studies, economics, and at least five different engineering specializations.
U.S. News Ranking: National Universities #79
20yr Net Return on Investment: $513,000
Tuition: $46,920
Graduation/Transfer Rate: 96%
#3. Oregon Institute of Technology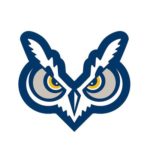 Website
Score: 96.98
Oregon Institute of Technology is a public polytechnic school with a focus on STEM programs. 96% of graduates are employed or in graduate school. The median starting salary for graduates is $60,000 per year. In addition to its on-campus programs, Oregon Institute of Technology offers online bachelor's degrees in areas like applied psychology, business, diagnostic medical sonography, health informatics, information technology, operations management, and technology and management.
U.S. News Ranking: Regional West #10
20yr Net Return on Investment: $593,000
Tuition: $31,379
Graduation/Transfer Rate: 77%
#4. Seattle University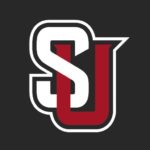 Website
Score: 92.13
Seattle University is a top national university with a student-to-faculty ratio of just 11 to one and an average class size of just 18 students. 96% of graduates are employed or in graduate school within six months of graduation. Seattle University is considered a top 20 national leader in sustainability by Sierra Magazine, and graduates earn an average of 36% more than the national average after 10 years.
U.S. News Ranking: National Universities #127
20yr Net Return on Investment: $594,000
Tuition: $48,390
Graduation/Transfer Rate: 73%
#5. University of Portland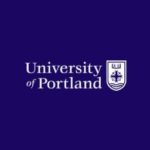 Website
Score: 91.37
The University of Portland is a Roman Catholic university. However, students do not need to be Catholic, or even Christian, in order to attend. Students at the University of Portland will find programs like civil engineering; communication; economics; electrical engineering; French studies; integrative health and wellness; mathematics; and gender, women, and sexuality studies.
U.S. News Ranking: Regional West #3
20yr Net Return on Investment: $448,000
Tuition: $49,644
Graduation/Transfer Rate: 97%
#6. Whitman College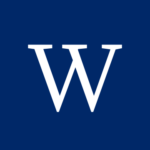 Website
Score: 90.84
Whitman College is a liberal arts college with a student-to-faculty ratio of just nine to one, which is very low, allowing students much more consistent access to their teachers. Studying abroad is one of the major opportunities students will have, as Whitman offers more than 85 off-campus programs in 45 countries. For students who appreciate nature, there is a one-to-one student-to-tree ratio on campus.
U.S. News Ranking: National Liberal Arts #38
20yr Net Return on Investment: $324,000
Tuition: $50,408
Graduation/Transfer Rate: 95%
#7. University of Puget Sound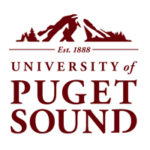 Website
Score: 90.47
A small liberal arts university isn't always associated with research, but at the University of Puget Sound, 75 or more students pursue funded research every year. The student-to-faculty ratio is just 11 to one. This Methodist liberal arts university was founded in 1888 and offers 50 traditional and interdisciplinary areas of study. The University of Puget Sound is among the top 10 universities, when it comes to producing volunteers for the peace corps.
U.S. News Ranking: National Liberal Arts #85
20yr Net Return on Investment: $377,000
Tuition: $52,775
Graduation/Transfer Rate: 97%
#8. Saint Martin's University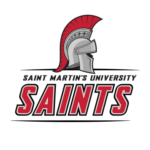 Website
Score: 89.72
Saint Martin's is one of 13 Roman Catholic, Benedictine universities in the United States. The average class size is between 12 and 14 students, with a student-to-faculty ratio of 12 to one. Students at Saint Martin's University also have access to a generous financial aid program. With 1,200 students awarded a total of $20,000,000 worth of scholarships and gift aid last year, that's an average of over $16,000 per student, and that's before federal financial aid! 45% of students at Saint Martin's are Catholics, 59% identify as ethnically diverse, and 35% are the first in their family to attend college.
U.S. News Ranking: Regional West #35
20yr Net Return on Investment: $455,000
Tuition: $39,940
Graduation/Transfer Rate: 91%
#9. Oregon State University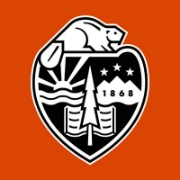 Website
Score: 87.24
Oregon State University is one of just three land, sea, space, and sun grant universities in the United States. Oregon State offers more than 200 academic programs, more than 45 of which are offered as online bachelor's degrees. Online programs include agricultural sciences, botany, business information systems, chemistry, computer science, crop and soil sciences, hospitality management, public health, public policy, rangeland sciences, and zoology. Tuition for out-of-state students drops by around two thirds if they attend exclusively online.
U.S. News Ranking: National Universities #162
20yr Net Return on Investment: $422,000
Tuition: $31,467
Graduation/Transfer Rate: 87%
#10. Whitworth University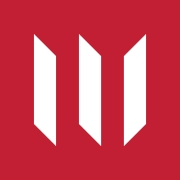 Website
Score: 84.87
Whitworth University is a private, Christian, liberal arts university that is affiliated with the Presbyterian Church (USA). The school has just over 2,500 students with an 11-to-one student-to-faculty ratio and study-abroad programs in over 60 countries. 83% of graduates from Whitworth finish in four years. In 2020, Whitworth received the Higher Education Excellence in Diversity award from INSIGHT Into Diversity magazine, and it has been recognized by the Arbor Day Foundation as a Tree Campus USA since 2018.
U.S. News Ranking: Regional West #4
20yr Net Return on Investment: $335,000
Tuition: $46,250
Graduation/Transfer Rate: 95%
Frequently Asked Questions
What can I do to minimize my student loan debt?
This is the question on everybody's mind these days. As a college student, there are many strategies you can employ to minimize your student debt. Not all of them will work for every student, but every student can take advantage of at least some of these options.
First is to maximize your federal and institutional financial aid. The FAFSA is used to determine the amount of need-based financial aid you will receive, both from your college and from the federal government. The resources of the federal government, while vast, are still limited. Each college's resources are even more limited. Both award financial aid according to need and according to who applied for it first. Thus, the earlier you fill out the FAFSA, and the earlier you apply to and are accepted to your college, the better chance you have to maximize your financial aid. This is the first and easiest step toward securing financial aid, and every student in the United States does this, so you may as well do it as early as possible.
Scholarships are the second way to finance your education at one of the top 10 colleges in the Pacific Northwest. Merit-based scholarships award you money based on your grades. There are many merit-based scholarships, besides the famed full-ride scholarships, that can help you minimize your student loan debt. If you're a junior or going into your senior year of high school, examine the scholarships available at the universities you're interested in and try to find ways to meet those qualifications.
Sports scholarships are another option. If you're particularly good at a particular sport, you might be able to secure a sports-related scholarship. These can be hard to get, but they are a good option for students who are good enough in their sport.
Third-party scholarships are a less reliable way to secure funding. Their benefits, duration, and criteria are all quite varied, so each scholarship needs to be researched individually. However, there are often many small $500-$2,500 scholarships through local organizations, community centers, centers of worship, and other organizations. Ask your school guidance counselor about the scholarships that might be available in your community.
Maybe your grades aren't where you'd hoped they would be, and you're not particularly interested in sports. There's still a great option that will allow you to knock many thousands of dollars off your college bill. This is attending a community college. Most community colleges have open enrollment. Credits from a community college can be transferred to a number of four-year programs, even those at major universities. If you attend a community college for your first two years of college, just the federal grants available to you will often cover the bulk of your community college tuition. This means that your first two years of college would be essentially free. Attending community college also gives you the chance to turn your grades around. If you perform well, you may qualify for merit-based scholarships that you wouldn't have otherwise. Additionally, some community colleges have programs that allow you to complete your last two years of high school at the community college while earning college credit. Not only is this a cheap option, but it also gives you a two-year head start on your college degree! You could graduate high school at 18 with an associate's degree, transfer to a four-year college, and have your bachelor's at 20. If you're really ambitious, you could complete most master's degrees by 22, which is when most of your peers will be getting their bachelor's. This may sound ambitious, but community college is an incredible tool when it comes to saving money.
What do you mean by "20-year net return on investment" and why should I care about it?
A college's 20-year net return on investment is estimated by taking the average amount of money earned by a graduate of that college in 20 years, subtracting the average cost of attendance at the university (after factoring in average non-loan financial aid), and then subtracting the average amount of money that can be earned by a high-school graduate in the labor force for 24 years. The amount left over is the average of how much more money graduates from that college earn than those without a college degree.
The reason that this figure is important is that not all colleges are equal in this regard. On average, college graduates earn more money than high-school graduates do. But, there are colleges and universities with a negative return on investment. Any college where graduates don't earn as much as those without a degree is failing its students. The 20-year net return on investment is still an average, not a guarantee. Of course, each student's individual success after college is determined by many factors. However, a high average net return on investment often indicates that a college is good at setting its students up for successful careers. If you want to maximize your ROI, there are certain degrees that offer you the best chance at that. Those degrees are the subject of the next question.
If I want to maximize value, what degrees should I consider?
The short answer is STEM degrees and business degrees. Even with just a bachelor's degree, engineers, marketing managers, computer scientists, systems administrators, human resources managers, and many other tech and business positions have a median salary between $80,000 and $130,000 per year, with the top 10% of earners in those fields earning more than $150,000 or $200,000 per year. Business careers almost always have a job growth rate at least as fast as the average, while tech is a growing industry and engineering is very stable. Tech and business degrees will also open up a lot of opportunities for starting one's own business, which can be very lucrative in the long run. While these aren't the only ways to get a great return on your investment, they are the surest ways to do so without earning an advanced degree. Even a minor in one of these areas of study can add a lot of value to your primary degree. For instance, if you want to major in dance, a minor in entrepreneurship could help you open your own dance studio one day. If you want to major in social work, a minor in nonprofit management or social entrepreneurship could give you the tools you need to run an organization in the future.
Related:
This concludes our article on the top 10 colleges and universities in the Pacific Northwest for 2022.