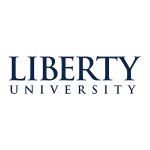 Degree Programs at Liberty University
Liberty University appears in our ranking of the Top 10 Great Deals: Bachelor's in Theology and Christian Studies Degrees Online.
With more than 550 programs available online and on its Lynchburg campus, Liberty University offers opportunities for all types of students. Also known as LU, it has 366 degree and certificate programs available for residential students, including both associate and bachelor and graduate and doctoral programs. Students can also earn more than 280 degrees through the LU online campus.
Undergrads can earn Associate of Arts, Bachelor of Arts, Bachelor of Science and Bachelor of Fine Arts degrees from the university. Its Bachelor of Science in Accounting is available as both an online and traditional program and allows residential students to take as many online classes as they want. Similar programs that offer both options include its Bachelor of Science in Aviation Maintenance, Bachelor of Science in Interdisciplinary Studies and Bachelor of Science in Law and Policy: Pre-Law. This program also allows students to prepare for law school and learn how to use their faith in the legal field.
LU offers one of the only online Christian counseling programs in the world. While it does not help students get a counseling license, it does prepare them to counsel clients in private settings and for religious organizations. The university offers a technical studies residential program for those who want to work in carpentry, electrical and other construction fields. Other programs are available in medical assisting, accounting, criminal justice, early childhood education, paralegal studies and religion.
Master of Science, Master of Arts and Master of Business Administration programs are also available from LU. It offers a general MBA program that includes 36 credits of classes and a specialized MBA program that features 45 credits of classes and concentrations in human resources, criminal justice administration, project management and other subjects. Most of its programs include other concentrations such as its music education program, which includes concentrations in commercial music performance, conducting and worship music studies. Liberty University also offers post-graduate and certificate programs in global studies, public administration, autism education and management and leadership.
About Liberty University
Liberty University is one of the leading Christian colleges in the world today and one of the largest in the United States. Located in Lynchburg, Virginia, it started life as the Lynchburg Baptist College when Jerry Falwell founded it in 1971. Falwell, who was a pastor famous around the world at the time, believed that other campuses allowed students too much freedom and allowed them to focus on too many things other than their studies. His new school included a code of conduct that students today must still follow. This code bans them from using illicit substances and from engaging in activities such as premarital sex. Falwell served as the leader of the university before his death, after which operations passed to his son. Liberty University now educates more than 100,000 annually both online and off.
Liberty University Accreditation Details
Though some Christian colleges only have religious accreditation, LU sought regional accreditation as a way to show students all the opportunities available to them. The Southern Association of Colleges and Schools (SACS) not only granted regional accreditation to Liberty, but it also renewed the university's accreditation every decade since it first received it. Students will find that this lets them get financial aid from a university with a good reputation and that they can transfer credits too. LU has accreditation for its business, education and other programs also.
Liberty University Application Requirements
Liberty University has specific application requirements for undergrads that including an online application. As it is a Christian university, its application asks students about their religious beliefs and where they attend church. Both its certificate and degree programs require a college or high school grade point average of at least 2.0. Those with a lower grade point average will only receive conditional acceptance. There is a self-certification form that students will fill out about their high school experiences and an application fee also. Students applying to any undergrad program should also provide their official high school and/or college transcripts.
Graduate students can apply without paying an application fee, but they will need to pay this fee later. The university adds $50 to their total costs at the beginning of their first semesters. Veterans, military students and the spouses of military personnel qualify for an application fee waiver. All LU graduate programs require a completed application and college transcripts, which students can submit up to 60 days after the university accepts them. They may need to submit letters of recommendation, test scores or writing samples and complete an interview too. Certain programs have prerequisites that students must take before beginning. They can take those courses at LU in the semester(s) before starting the program.
Tuition and Financial Aid
The costs that students pay will depend on whether they enroll in a residential program or an online program and whether they are graduate students or undergrads. Its undergraduate residential programs charge one rate that allows students to take a full course load each semester for $23,800. They'll pay this same rate each year for their tuition and fees. Students will pay $4,200 each semester for their room and board costs too. The university's MBA and other business programs charge close to $550 per credit hour. Some of its programs charge higher or lower rates for graduate students. LU offers a number of online programs and charges lower rates for those programs. They pay between $390 and $455 per credit hour as undergrads and up to $615 per credit hour as graduate students.
LU offers financial aid packages designed to meet the needs of any student after subtracting his or her family contribution. It looks at the transcripts and applications that it receives in addition to the student's FAFSA. Online students receive free e-books in all their classes, while military students and their spouses can apply for a tuition discount. Many students will also receive grants that cover most of their costs. LU has a book grant for residential students who need help paying for their textbooks and scholarships for both grad students and undergrads. Students can apply for any of the Liberty University scholarships after deciding on their majors and academic programs.