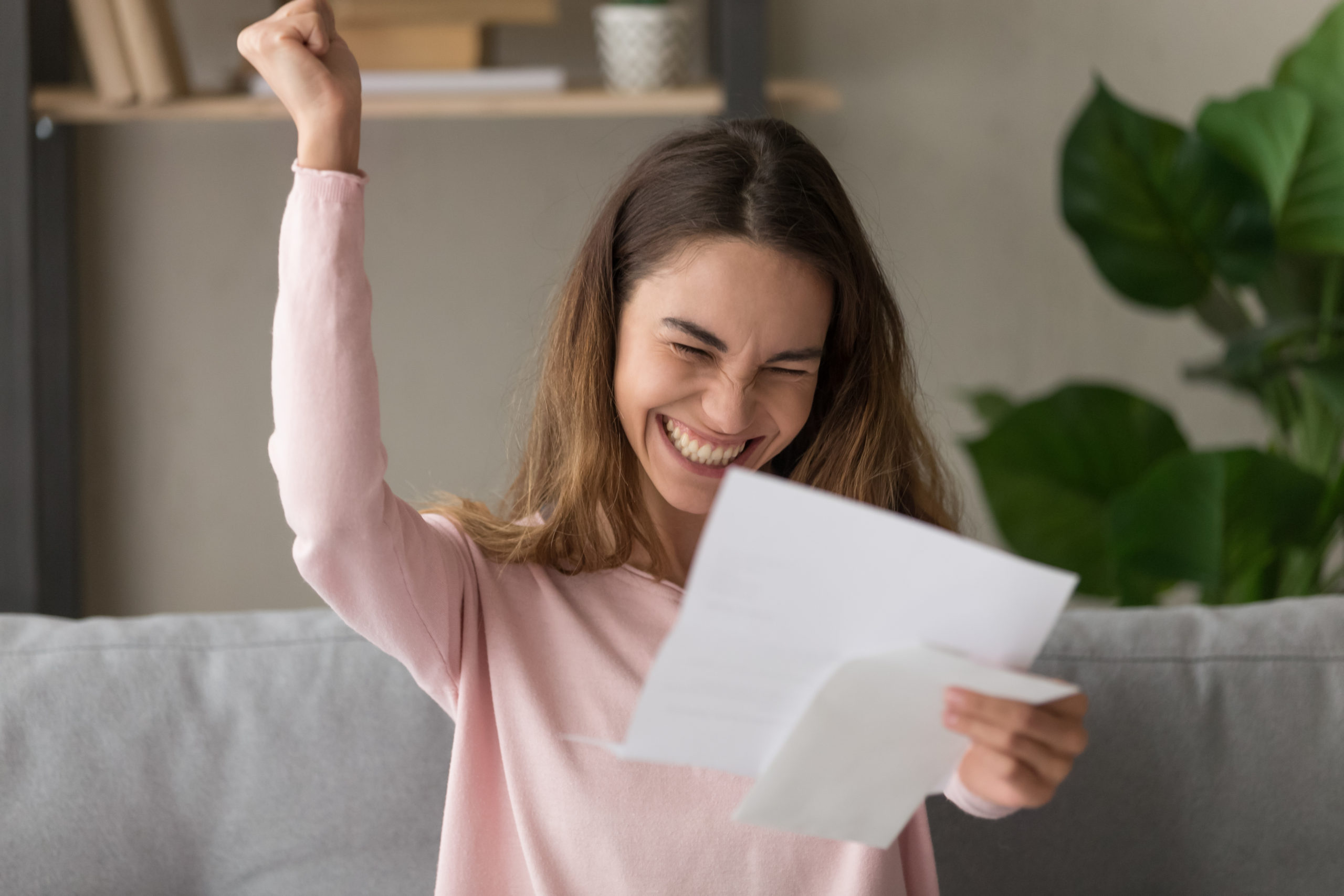 Full ride scholarships are free financial aid offers that cover the entire cost of tuition and fees plus room and board. Getting full-ride scholarships is like winning the college lottery. Full scholarships are coveted prizes for today's freshmen to afford rising tuition rates.
According to CNBC, the average cost of college has soared by 37 percent since 2008. Median tuition prices are $10,230 at public and $35,830 at public colleges per year. America's most expensive schools charge upwards of $75,000 annually. Therefore, full-ride opportunities are beacons of hope for low-income, disadvantaged students. Many full-ride scholars wouldn't be able to pursue their academic and career goals otherwise.
Check out these 30 full-ride scholarships that drop four-year bachelor's degree costs down to $0.
1. Torch Scholars Program
At Northeastern University, the Torch Scholars Program considers 500+ nominees from all 50 states for 10 full-ride scholarships. It's designed to help first-year, first-generation Northeastern students who've overcome adversity cover the $52,420 tuition. Regardless of GPA, low-income U.S. citizens and legal residents can be nominated until January 15th. Nominees must submit a non-cognitive assessment form and three well-written personal essays. Chosen Torch Scholars who pass the Boston interview must complete 100+ community service hours each year. Recipients also participate in a summer immersion program and benefit from peer mentoring.
2. Stamps Scholarship
The Stamps Scholarship is the University of Miami's largest, merit-based financial aid option that covers tuition plus room and board with a $12,000 enrichment stipend. Funded by Penelope and E. Roe Stamps IV, the full-ride, four-year scholarship goes to academically gifted U.S. high school seniors. To qualify, incoming freshmen must file before the November 1st Early Action deadline. The Stamps Family Charitable Foundation requires recipients to maintain a minimum 3.0 GPA while taking 24+ semester credits annually. Prospective applicants must submit an official transcript, a 650-word essay, SAT/ACT scores, and two reference letters.
3. John B. Ervin Scholars Program
The John B. Ervin Scholars Program has given full-tuition scholarships plus $2,500 stipends to more than 600 undergrads since 1987. Named for the first African-American dean at Washington University in St. Louis, the program supports talented minority students of color. United States citizens, legal residents, and undocumented DACA students can apply. Eligible WUSTL freshmen with academic merit and a history of community service are considered until January 6. During late March, Ervin Scholars Program finalists receive a free trip to St. Louis for a personal interview.
4. Thomas G. Labrecque Smart Start Program
Created by JPMorgan Chase, the Thomas G. Labrecque Smart Start Program grants full-tuition scholarships to 10 New York City high school seniors. Tuition coverage is available for 12 NYC schools, including Fordham University, Baruch College, St. John's University, and City College. Incoming full-time freshmen with minimum 1000 SAT or equivalent scores must select majors in business, STEM, communications, and liberal arts fields. Applications must arrive by January 17th with transcripts and recommendation letters. Selected Smart Start winners also earn paid JPMorgan Chase internships each summer.
5. Chancellor's Scholars Program
At Texas Christian University, the Chancellor's Scholars Program has a 40-year history of awarding 250 full scholarships each August to high-achieving Horned Frogs. For 2018-19, Chancellor's Scholars achieved an average 3.98 GPA, 1500 SAT, and 33 ACT score. Outstanding freshmen receive a whopping four-year value of $187,440 for tuition, fees, and room and board. First-year students who apply by the February 1st admission deadline are automatically considered. The selection committee picks 120 finalists who receive a free, three-day trip to Fort Worth for interviews. Scholars also benefit from a one-of-a-kind study abroad experience.
6. National Police and Fire Scholarship
The National Police and Fire Scholarship waives full undergraduate tuition of $57,642 at the University of Chicago for the biological or adopted children of first responders. Dependents of U.S. active-duty, disabled, or fallen firefighters and law enforcement officers attend for free. Freshmen must register full-time for 12 consecutive quarters to remain eligible. File the Coalition or Common Application by January 2nd. Students must submit employment verification from their parent's municipal, county, or state department. UChicago also has the Odyssey Scholarship available for first-generation students with family income under $90,000.
7. Alan and Jane Handler Endowed Scholarship
Established in 2007 for $25 million in total, the Alan and Jane Handler Endowed Scholarship is a premier, merit-based University of Rochester program for the top 1 percent of freshmen. It's benefits include full, four-year tuition plus personalized mentoring and one $5,000 enrichment stipend. First-year Yellowjackets must exhibit academic achievement, leadership skills, persistence against obstacles, and high financial need. Students are nominated by teachers, principals, and school counselors until October 15th. Handler Scholarship nominees are interviewed during a special, three-day Rochester orientation in March.
8. LMU Trustee Scholarship
The Trustee Scholarship is Loyola Marymount University's most esteemed fund that covers the full tuition of $52,533 plus room and board for eight full-time semesters. Incoming freshmen must achieve a minimum 3.60 GPA, 1300 SAT score, or 29 ACT score to qualify. Interested high-achieving students should apply early before the February 1st priority deadline. Students who maintain a course load of 12 units per term and at least 3.0 GPAs keep receiving money. Loyola Marymount University in Los Angeles also bestows the Father Pedro Arrupe Scholarship for $12,500 to full tuition.
9. Nancy Susan Reynolds Scholarship
Launched in 1982, the Nancy Susan Reynolds Scholarship assists five promising freshman scholars in the top 1 percent at Wake Forest University each year. Currently, funding covers the full College of Arts & Sciences cost of attendance of $77,342. Recipients are offered $3,400 for miscellaneous expenses and $5,000 for research projects or study abroad programs too. Students generally meet the minimum 3.75 GPA, 1450 SAT, and 33 ACT mark. Besides academics, first-year Demon Deacons must be creative leaders who better the community. Apply and complete the FAFSA form before January 1st for consideration.
10. Flinn Scholars Program
Headquartered in Phoenix since 1965, the Flinn Foundation runs the Flinn Scholars Program to distribute full-ride scholarships worth over $120,000 to 20 Arizona high school seniors. Funding goes toward tuition and living expenses at Arizona State University, Northern Arizona University, or the University of Arizona. Two free three-week study abroad experiences with the CIE Exchange are included too. Flinn Scholars must rank in the top 5 percent with minimum 3.5 GPAs. Composite test scores above 1340 (SAT) or 29 (ACT) are expected. Applications, transcripts, two recommendations, and three 300-word essays are due September 19th.
11. Gates Millennium Scholars Program
Started in 1999 by the Bill & Melinda Gates Foundation, the Gates Millennium Scholars Program has provided nearly $1.6 billion to more than 20,000 minority students. Scholars have achieved a 90 percent six-year graduation rate at 1,742 different accredited, nonprofit U.S. institutions. Each finalist receives a free undergraduate degree in any STEM, public health, or education major. Leadership development workshops are also integrated for professional growth. Graduating high school students of color with minimum 3.3 GPAs and Pell Grant eligibility can apply from July 15th to September 15th.
12. Robertson Scholars Leadership Program
Funded by Josie and Julian Robertson in 2000 for $24 million, the Robertson Scholars Leadership Program has helped 459 alumni from 23 countries afford college. Scholarship packages cover full tuition, residential costs, fees, and two study abroad semesters. High school seniors or gap year students apply until November 15th. Incoming freshmen must get accepted to Duke University or the University of North Carolina at Chapel Hill to qualify. Domestic and international applicants must pass a Skype interview in late February. If chosen, recipients also earn a $1,000 LEAD Grant to afford extra-curricular professional activities.
13. SMART Scholarship for Service
Since 2005, the Department of Defense has hosted the Science, Mathematics, and Research for Transformation (SMART) Scholarship for Service program. Each year, nearly 300 undergrad STEM majors get full funding to complete accredited U.S. bachelor's programs. Monthly living stipends, health benefits, textbook vouchers, and paid 12-week DoD summer internships are included. In exchange, SMART scholars must agree to four years of full-time civilian work at 190 participating Department of Defense facilities. Interested students age 18 or older who uphold minimum 3.0 GPAs should apply between August 1st and December 1st.
14. Ingram Scholars Program
At Vanderbilt University in Nashville, the Ingram Scholars Program has honored E. Bronson Ingram's life since 1993 by fulfilling the full financial need of new undergraduates. For 2019-20, funding covered the entire $50,800 tuition plus fees and room and board. First-year freshmen are chosen for their exemplary civic service, leadership talents, and ambitious strength. Keeping scholarships renewable for four years requires a minimum 3.0 GPA. Ingram Scholars must also complete 20+ volunteer hours monthly and participate in a summer service group. This program and the Cornelius Vanderbilt Scholarship close on December 1st.
15. Tier One Scholars Program
The University of Houston accepts ApplyTexas applications until November 15th from in-state high school seniors pursuing the Tier One Scholars Program. Full tuition scholarships are rewarded with $1,000 research stipends and $2,000 study abroad stipends. Freshmen and sophomores get their room and board costs exempted. Non-Texans receive an out-of-state tuition waiver to save over $40,000 instead. To qualify, entrants must rank in the top 10 percent of their graduating classes. At least 1400 SAT and 30 ACT scores are mandated. Finalists must display outstanding academic and career promise at the January interview.
16. Evans Scholarship
In 1930, World Golf Hall of Famer Chick Evans started a life-changing scholarship to fund full tuition at Northwestern University for two caddies. Today, the Western Golf Association carries on the legacy by giving 1,010 Evans Scholars a full ride at 18 top-notch U.S. colleges. Candidates applying by October 30th are judged based on academic and caddie record plus financial need. On average, recipients have an expected family contribution of $7,500. The four-part application process requires a two-page personal essay, SAT/ACT scores, federal tax return copies, and two recommendation letters.
17. Air Force ROTC Scholarship
The U.S. Air Force Reserve Officer Training Corps provides full-tuition scholarships to pay 100 percent of direct student fees at public or private colleges with active ROTC chapters. Finalists also receive a monthly room and board stipend with a $900 textbook allowance. Native or naturalized U.S. citizens must pass a physical fitness assessment first. Academically, students need a minimum 3.0 GPA, 26 ACT score, and 1240 SAT score. Selected scholars sign agreements to attend 13-day Maxwell AFB training courses and serve at least four years in the Air Force.
18. Goizueta Foundation Scholarship
Each Spring, Agnes Scott College in Decatur partners with the Goizueta Foundation to award one full-ride scholarship for a disadvantaged high school senior with financial need. For 2020-21, funding will cover the $43,920 tuition plus $13,050 for room and board. Full-time undergrads can renew the scholarship over four years for over $220,000 in total. Priority is given to Hispanic/Chicana cis and transgender women who are DACA recipients or non-citizens. Goizueta Scholars must exhibit strong academic merit, leadership potential, and personal character. First-year ASC Terriers must submit a separate application before February 1st.
19. BU Trustee Scholars Program
Boston University runs the Trustee Scholars Program to deliver full, four-year merit scholarships to extraordinary freshmen who excel intellectually and creatively. For 2020-21, funding would cover the $56,854 BU tuition and 1,218 mandatory fees. Most Trustee Scholars rank in the upper 1 percent with perfect high school GPAs of 4.0. Active engagement in service, social, and cultural experiences also matters. Aspiring Boston Terriers must file the Common or Coalition Application before December 1st. Don't forget the 600-word essay describing how you seek equality and social justice like alumnus Dr. Martin Luther King Jr.
20. National Scholars Program
Founded in 2000, the National Scholars Program at Clemson University grants full four-year, merit-based scholarships to eliminate tuition costs of $15,558 to $38,550. Scholars benefit from a room and board allowance plus free Maymester study abroad trip too. Only Calhoun Honors College members who've applied by February 22nd are nominated for funding. Freshmen must present a minimum 1380 SAT or 30 ACT score. Maintaining a full-time status with a 3.4 or higher cumulative GPA is necessary. Each National Scholars Program cohort adds 10 students who mentor one another and receive small-group staff advising.
21. Charles Scholarship
Davidson College provides the Charles Scholarship to nominated Chicago Public Schools seniors who demonstrate outstanding academic and leadership abilities. The four-year, renewable award is worth roughly $65,819 annually to cover tuition plus room and board. Recipients even get free roundtrip airfare for three visits back to Chicago from North Carolina. Incoming full-time freshmen who are nominated by December 1st must apply to Davidson before January 6th. Both legal U.S. residents and DACA recipients are eligible. Priority is given to underrepresented minorities, especially Latinx undergrads.
22. Army ROTC Four-Year Scholarship
Like the Air Force, the U.S. Army Reserve Officer Training Corps offers the ROTC Four-Year Scholarship to cover full tuition for cadets between 17 and 26 years old. Eligible United States citizens must pass the Army Physical Fitness Test (APFT) with push-ups, sit-ups, and two-mile runs. High school graduates or GED recipients must achieve a minimum 2.5 GPA. Students need at least 19 ACT or 1000 SAT scores. Application rounds open on June 12th for reviews in October, January, and March. Selected ROTC members with military science majors or minors must serve full-time in the Army or Army Reserve for eight years.
23. Jack Kent Cooke College Scholarship
Endowed for $737 million, the Jack Kent Cooke Foundation in Virginia has developed a College Scholarship Program since 2000 to empower high-achieving high school seniors. Scholarships worth $40,000 each year are sufficient to cover full tuition at many accredited, four-year U.S. universities. Starting freshmen must exceed the 3.5 GPA, 1200 SAT, or 26 ACT minimum. On average, recipients have a low household income of $35,000. Applicants must display intellectual curiosity, determination, leadership, and volunteerism. Use the Common App system to submit required documents by the November 13th deadline.
24. Navy ROTC National Scholarship
The U.S. Navy is another Armed Forces branch that offers full-tuition scholarships to Reserve Officers Training Corps members enrolling at Navy-affiliated postsecondary institutions. Funding is renewable if undergrads take 30+ credits per year with GPAs above 2.5. Freshmen initially need a minimum 1150 SAT or 21 ACT score. Fulfilling the physical and medical requirements for active-duty preparedness is also critical. Chosen ROTC members under age 27 must serve at least two years in the Navy or Marine Corps after graduation. Students taking the Navy Nurse Corps Option must enlist and serve four years.
25. Regeneron Science Talent Search Scholarships
Since 1942, the Society for Science & The Public has hosted the Regeneron Science Talent Search to deliver $3.1 million in prizes, including a huge $250,000 first-place scholarship. America's largest STEM scholarship more than exceeds full tuition at most universities. About 2,000 high school seniors compete each year by submitting original scientific research. Only U.S. citizens are eligible to send a typed, 20-page paper about their STEM discoveries. Entry forms, including transcripts and two recommendations, are due on November 13th. All 30 finalists chosen in March will receive $25,000 or more.
26. USDA/1890 National Scholars Program
The United States Department of Agriculture has offered the USDA/1890 National Scholars Program for 28 years to pay for full tuition, fees, and books plus room and board. Funding is reserved for students enrolled full-time at 19 historically Black, land-grant colleges, such as Tuskegee, Florida A&M, Langston, and Alcorn State. Qualifying freshmen must pursue bachelor's majors related to agriculture, including food science and natural resources. Having a minimum 3.0 GPA, 1080 SAT score, and 21 ACT score is necessary. Complete the application, assessment report, and 800-word career goals essay before January 31st.
27. USU Presidential Scholarship
At Utah State University, the Presidential Scholarship is the most prestigious, merit-based award that covers full in-state or out-of-state tuition and fees of $7,859 to $22,804. Freshmen are automatically considered when applying by the June 1st deadline. The Admission Office uses a sliding scale based on GPA and test scores to determine eligibility. For instance, first-year Aggies with 3.8 GPAs need at least 35 ACT or 1560 SAT scores to qualify. Respective scores down to 1450 and 32 are accepted with 4.0 GPAs. The Utah State Ambassador Program also provides full-tuition scholarships.
28. CGF Full-Ride Scholarship
Located in Lakewood since 1959, the Colorado Garden Foundation has gifted over $10 million to support initiatives that further the horticultural industry. The Full-Ride Scholarship is one such program that pays 100 percent of tuition plus room and board for "Centennial State" students. Enrolling full-time at public Colorado colleges with a 2.5 GPA or greater is required. Freshmen must select plant-related majors, such as botany, agriculture, agronomy, and landscape architecture. Documenting 20+ unpaid hours of community service is also mandatory. Submit applications with a two-page personal statement and two references by March 15th.
29. Posse Foundation Scholarships
Established by MacArthur Fellow Deborah Bial in 1989, the Posse Foundation is a New York-based nonprofit that awards full, four-year scholarships to STEM students. High school seniors in 10 metropolitan areas nationwide must be nominated by school leaders. As of 2020, the Posse Foundation has presented $1.5 billion to youth with a 90 percent graduation rate. Nominated teens must register at 58 partner colleges, such as Tulane, Syracuse, Oberlin, and Pepperdine. Talented, ambitious Posse Scholars gain access to the Pre-Collegiate Training (PCT). More than 200 corporate partners, including Barclays, Spotify, MD Anderson Cancer Center, and Facebook, offer Career Program internships.
30. Trinity Tower Scholarship
Trinity University in San Antonio crowns 20 Trinity Tower Scholarship recipients each Spring to waive full bachelor's tuition and fees of $46,456 yearly. Getting invited to Tower Scholars Day in February requires qualifying for the Murchison Scholarship first. Incoming, first-year freshmen must present a minimum 3.75 high school GPA. Undergrads need at least a 31 ACT or 1400 SAT score. Students with GPAs under 3.85 must achieve perfect 36 ACT or 1600 SAT scores though. Only Early Action applicants who've filed before November 1st are considered. Those choosing STEM majors would earn the full-tuition Semmes Distinguished Scholars in Science Award.
Full tuition scholarships aren't hidden gems that students need to search hard for. Full-ride opportunities are abundant across all 50 states to waive all college expenses. Whether based on merit or financial need, full ride scholars programs make a bachelor's degree attainable for many. Universities, community foundations, nonprofit organizations, government agencies, and even churches fund these big-dollar prizes each year. Use the above 30 scholarships as a starting point to search for full tuition coverage. Other colleges with full ride scholarships include Emory, Virginia Tech, Notre Dame, Michigan State, Southern Methodist, Purdue, Auburn, and Washington State.
Check out some of these great ranking articles: