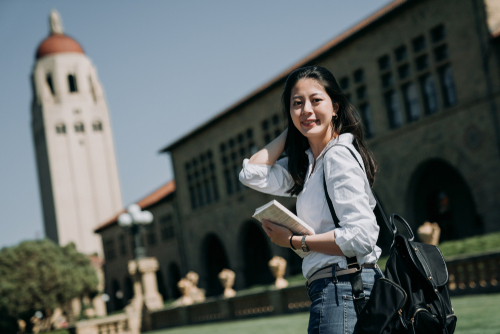 Is college worth it? This is a question that is being asked a lot these days, as the implications of the cost of college and the burden of student loans are being realized. The general consensus is that yes, college is worth it. But the question is too broad and ambiguous to be at all useful. Great College Deals is a website concerned with helping you get the most value out of your college education. We shine the spotlight on colleges that offer great values, and in the case of this article, degrees that are a great value.
The highest paying degrees you will find in colleges and universities around the country are in science, technology, engineering, mathematics, and business. In many cases, the highest paying jobs in business involve a combination of business and STEM.
This article spotlights the ten highest paying business degrees: five bachelor's level degrees, and five master's level degrees. We explain a bit about the kinds of jobs each degree can lead to, and what you can expect to earn for each of the jobs in their highest paying sectors. The FAQ at the end of the article will focus on maximizing your college education and work experience to increase your chances of landing the highest-paying jobs in a variety of industries. The degrees are listed in order of earning potential.
Best Paying Degrees in Business Reviewed
Bachelor's in Management
There are a lot of ways to major in management. A bachelor's of business administration with a management-focused concentration is one. There are also specific management degrees, some of which are general while others are more focused. There are a wide variety of career opportunities for people with strong management skills. For some management occupations, you will want to consider a minor or even double major. It's important to note that while most management positions only require a bachelor's degree, they also often require five or more years of experience working in the field. Following is a list of some of the top paying management jobs, their median salary according to BLS, and projected job growth rate over the next ten years.
Computer/Information Systems Manager: $146,360, 11%
Architectural/Engineering Manager: $144,830, 3%
Financial Manager: $129,890, 16%
Compensation and Benefits Manager: $122,270, 3%
Public Relations and Fundraising Manager: $116,180, 8%
If you intend to target positions like engineering manager or computer information systems manager, you would want to either double major, or major in engineering or computer information systems for undergraduate studies and get a master's degree with a focus on management. For compensation and benefits managers, you want to focus on human resources management, while for PR/fundraising you want to combine management and communications. For a financial manager position you would want a management degree with a strong finance component (probably at least a minor).
Bachelor's in Marketing
The bachelor's degree in marketing has incredible earning potential. The two highest paying jobs you can get with a marketing degree and less than five years of experience are sales manager; and advertising, promotions, and marketing manager. Currently job growth for sales managers is about average (5%), and a bit faster than average for advertising, promotions, and marketing managers (8%).
While these jobs are similar, there are some basic differences. Sales managers are responsible for managing teams of employees engaged in sales to customers in a much more direct way. Advertising, promotions, and marketing managers are more involved with the development of overall marketing strategy.
The five highest paying fields for these positions are as follows.
Advertising/PR: $147,100
Company/Enterprise Management: $145,510
Professional/Scientific/Technical Services: $145,300
Manufacturing: $138,950
Wholesale Trade: $128,680
Bachelor's in Actuarial Science
Actuarial Science is the application of finance theory, statistics, and mathematics to risk analysis. Most actuaries will work for insurance companies, designing the methods by which premiums are calculated. While you don't have to major in actuarial science to become an actuary, it definitely helps. Most actuarial science programs are designed around preparing you specifically for the seven incredibly difficult exams required to become an actuary.
While the degree might have extremely narrow applications compared to the other degrees on this list, there are also benefits. It's quite difficult to become an actuary, and between 2018 and 2028 the Bureau of Labor Statistics projects 20% job growth in the field. So finding a job should be quite easy. Median pay for actuaries is $108,350 per year with just a bachelor's degree and no work experience required. Following is a list of the top four industries employing actuaries and the salary they can expect to make in each.
Professional/Scientific/Technical Services: $110,960
Finance and Insurance: $110,020
Government: $101,740
Company/Enterprise Management: $98,880
Bachelor's in Mathematics
There are many positions open to mathematicians in the business world. But the pathway from a mathematics degree to those positions isn't always obvious or clear. Finance firms have a habit of hiring mathematicians, engineers, and computer scientists and putting them to work on various projects; often, they work on the development of complex financial instruments. But that's not why mathematics is on this list. At first I wasn't going to include any non-business degrees on this ranking. But mathematics is so closely tied to many areas of business, especially the study of economics, that I thought it should be included.
Modern economics is heavily based on complex mathematical analysis, statistics, and probability. So a strong math background is essential for anyone who wants to go far in the field of economics. I would suggest majoring in mathematics, with either a second major in economics, or at least a minor in economics. Becoming an economist will require advanced study. A master's degree is a minimum entry-level requirement but most economists earn a doctorate in the field. According to the BLS economists earn a median pay of $105,020 per year. Job growth in the field is projected to be 8% between 2018 and 2028, which is faster than average.
It should also be noted that many finance jobs benefit from a strong background in mathematics as well. So earning a master's in finance after your maths degree is another great option.
Bachelor's in Supply Chain Management
Supply chain managers, categorized as logisticians by the BLS, and purchasing managers, buyers, and purchasing agents, earn a median salary between $69,000 and $120,000 per year. The highest 10% of purchasing managers earned more than $193,400 per year. This is one of those degrees that can get you a job that pays great with little to no work experience in the field. However, opportunities for advancement abound with job experience and earning an advanced degree.
Supply chain manager jobs are expected to grow at a rate of 5% between 2018 and 2028. However, purchasing manager, buyer, and purchasing agent jobs are actually expected to decline by 6% over the same period.
Supply chains are the foundation of the modern global marketplace. Supply chain managers are responsible for coordinating and overseeing a company's supply chain. Major companies will often have many supply chain managers, responsible for overseeing portions of the overall supply chain. A good supply chain is invisible to most people. They never have to think about how the goods they purchase make it to the stores. However, there are many challenges in managing supply chains, especially global ones. The ethical implications of work conditions around the world, for instance, are one way that supply chains make their way into the public consciousness. Another way is when supply chains are disrupted, causing people to not be able to purchase the goods they need or want. Logistical work is fast paced, strategic, and can be stressful due to its unpredictable nature. If you like real-time problem solving, crisis management, and are looking for a job that requires strategic thinking, this is a great choice for you.

Master of Business Administration
The MBA is probably the best known and most popular advanced business degree. This degree is the pathway to upper management and executive positions. If you're interested in climbing your way into positions like CEO, COO, and high-level management positions, the MBA can be a great choice. MBA programs tend to cover a broad spectrum of advanced business knowledge, which makes them great for somebody who did their undergraduate degree in a different field.
For instance, if you want to become an engineering manager or information technology manager, and you already have the undergrad degree in the field and work experience, the MBA can give you the tools you need to be successful as a manager. While you can work your way into management and executive positions without an advanced degree, the MBA is the key that unlocks many of the highest-paying executive positions. Following is the median pay that can be expected for top executives in various professions.
Professional, Scientific, Technical: $208,000+
Manufacturing: $208,000+
Healthcare/Social Assistance $166,410
Government: $110,000
But not everybody can be a top executive. The number of positions is quite limited. So what are you looking at for pay as a general manager or operations manager in top professions? The numbers are as follows.
Professional, Scientific, Technical: $140,840
Manufacturing: $118,180
Wholesale Trade: $104,880
Construction: $102,270
Retail Trade: $73,190
So, as you can see, the return on investment for an MBA is quite high. With online learning, MBAs are easier than ever to earn while keeping your current job.
Master's in Finance
We chose to spotlight a master's in finance over a bachelor's because most of the best jobs in finance are unlocked by a master's degree. Finance professionals work in commercial banking, financial planning, insurance, investment banking, and as financial analysts in every sector of business. Finance is a complex industry and difficult to quantify. So many of the highest paying positions and jobs, like investment banker and fund manager, are also somewhat rare, and the BLS doesn't really have numbers for them.
However, financial manager is one of the best paying jobs in business, though the pay does vary across industries. Here are the median salaries of financial managers in five of the largest industries in the United States.
Professional/Scientific/Technical Services: $152,810
Company/Enterprise Management: $145,280
Manufacturing: $130,900
Finance and Insurance: $125,600
Government: $114,250
Master's in Human Resources
While a bachelor's in human resources is a great start to your career, the best positions are opened up by a combination of experience and an advanced degree. Human resources is a multifaceted job that includes recruiting, hiring, firing, mediating disputes between employees, mediating disputes between employees and the company, sometimes negotiating with labor unions, or for labor unions, depending on where you work. HR also oversees payroll and compensation/benefits. Every single company has to have an HR department in order to function properly, meaning it's a crucial position that requires highly competent people, but it's also quite common. Human resources managers and compensation and benefits managers earn roughly the same across the most common industries in the United States. Following is an example of the kind of pay you can expect across various industries.
Professional/Scientific/Technical Services: $131,340
Company/Enterprise Management: $129,510
Manufacturing: $115,000
Government: $102,660
Healthcare/Social Assistance: $99,380
Master's in Economics
Economics is a broad field with lots of applications and many different types of jobs. On some level, all economists are researchers. Economists in academia or working in think-tanks often conduct their research with the goal of influencing economic policy, advancing economic science, and solving various economic problems on a scale that ranges from local to global. Economists working in various industries still conduct research, but are more focused on analysis and using economic theory to solve problems and create financial strategies for their companies. Economists working for the government conduct research and analyse data in order to develop better economic policies and government services and programs. The five major industries that employ economists, and what economists can expect to make in those industries, are as follows.
Finance/Insurance: $120,770
*Federal Government: $119,580
Scientific R&D: $114,140
Management/Scientific/Technical Consulting: $108,190
**State Government: $73,400
*Excluding Postal Service
**Excluding education and hospitals
Master's in Statistics
Combining a master's in statistics with any business undergraduate degree puts you in a great position. Every industry needs statisticians. The field is seeing massive job growth unlike almost any other field, with an expectation of a 31% increase in jobs between 2018 and 2028, according to the BLS. Jobs are most commonly found in the federal government, research and development in engineering, physical sciences, and life sciences, insurance, healthcare and social assistance, and colleges, universities, and professional schools. The highest 10% of statisticians earn more than $146,770 per year. Median earnings across their most common industries are as follows.
Federal Government: $106,670
Science/Engineering/Life Science R&D: $102,500
Insurance: $88,040
Healthcare/Social Assistance: $80,920
Colleges/Universities/Professional Schools: $74,370
FAQ
What are good undergraduate/graduate degree pairings for the degrees in this ranking?
This is a good question. While many of the bachelor's degrees stand well on their own, a master's degree to complement them will be important for long-term earning potential. Going into the intricacies of pairing degrees and theorizing about how the pairs perform in the job market is a bit beyond the scope of this article. But we can give you some ideas for good pairings for each of the degrees featured in the article.
Bachelor's in Management is complemented well by a double major in a STEM field. Additionally, a minor in a related field such as finance, accounting, healthcare administration, or human resources can be incredibly useful. Instead of getting a master's degree immediately, consider taking time to gain experience and figure out your areas of interest, then target a master's degree to gain advanced training in the area of business you end up focusing on after graduation.
Bachelor's in Marketing can be complemented well by many different degrees. Consider an MBA or master's in management if management is your goal. If you wish to do high-level market research, a master's in statistics is a great choice.
Bachelor's in Actuarial Science is complemented well by a master's in statistics if you want to take your analysis abilities to the next level. Additionally, if you want to grow into an executive position, an MBA or master's in finance would serve you well.
Bachelor's in Mathematics pairs well with most advanced business degrees, but best with finance, economics, and statistics degrees.
Bachelor's in Supply Chain Management pairs well with an MBA, especially one with a focus on international business, master's in finance, or a master's in supply chain management.
The MBA is a great choice for anyone who majored in a non-business subject and wants to go into management. Additionally, it is great for business majors who want to pursue upper level management positions.
The Master's in Finance is a great choice for anyone who majored in finance as an undergrad. It's also a great choice for anyone who majored in economics, mathematics, statistics, or computer science who wants to pursue a career in the finance industry.
The Master's in Human Resources degree is a great choice for anyone who majored in general business, finance, marketing, or accounting who wants to make the pivot into human resources. (It's also a good choice for people who majored in human resources for their undergraduate degree).
A Master's in Economics is a great choice for anyone who majored in mathematics, statistics, political science, finance, accounting, or general business, as it has applications that compliment all those fields of study.
A Master's in Statistics is a great choice for those who majored in finance, general business, human resources, management, supply chain management, economics, or actuarial science as an undergraduate.
Do I need to go to a prestigious business school in order to be successful?
The problem with prestigious business schools is that they tend to be very exclusive. You either need incredible grades or incredible connections to get in. They tend to be a little bit more accessible at the graduate level. It's a fact that going to a prestigious business school can help your career a lot. The name recognition and networking opportunities are great. But don't despair if that kind of school isn't an option for you. There are plenty of incredible business schools in the United States that are both accessible and much more affordable than the top colleges and universities. You will find many articles on this website that shine a spotlight on exactly those sorts of schools.
If quality is your main concern, look for colleges with business programs that are AACSB accredited. The AACSB is the premier accrediting agency for business schools in the United States. It's an independent organization that evaluates the quality of business programs and awards accreditation only to those schools which meet its high standards. There are actually many online business degrees now that are AACSB accredited. The other most important thing to do is ensure that whatever school you attend is regionally accredited. Regional accreditation is the most important accreditation for colleges and universities, and any school that isn't regionally accredited should be avoided because many graduate programs won't accept a degree from schools without regional accreditation.
Does earning one of these top ten highest paying degrees ensure I will make lots of money?
Choosing one of the highest paying business degrees is a good first step. But it's not a guarantee. In the end, hard work, luck, and a devotion to lifelong learning and personal growth will be the keys to success in the corporate world. My advice would be to approach your time in college like a job. Devote yourself to learning as much as you can, both in your classes and outside them. Try to find jobs during college and during your summers that provide you with relevant experience to the field you're interested in. Take advantage of internship opportunities when they are available. If they are optional in your program, you should make every effort to do them. Join clubs that are related to the areas related to your future career. Make connections outside the business program with people who are studying in other fields. A computer science major who has a great app idea and wants to start a business will need somebody that knows business in order to ensure their success.
Should I get my master's right away? Or wait until I have work experience?
It depends on your undergraduate degree and your career goals. If you're majoring in mathematics aiming at working as an economist, you probably want to get that master's degree right away. If you're a finance major aiming at top-level management positions, it's probably best to go straight into the workforce and begin getting experience, with a plan to earn your master's part time while working down the line. Most positions in the world of business that require an advanced degree, also require work experience (in many cases 5+ years of work experience). And going into an entry-level position with a master's degree might not feel great. Take advantage of your college's career services. Career counseling is incredibly beneficial when making decisions that are best for you and your specific goals.
Job Stats: Bureau of Labor Statistics
Related:
GCD Staff
August 2020
This concludes our ranking of the top 10 highest paying business degrees for 2021.