In this article, we present information about the 50 fittest college towns in America.
There is plenty of research showing the profound effects of exercise on the human brain. Colleges and college communities are recognizing the importance of physical fitness in the overall college experience. According to CollegeBusiness, colleges are investing more and more money into campus recreation facilities as students' expectations rise. College campuses and college towns are investing in sustainable transportation infrastructures, state-of-the-art facilities, nutritional services, and recreation experiences to keep students and residents happy and healthy.
We created a list of the 50 fittest college towns in the United States. We looked at data from city-data.com in the areas of healthy diet, average BMI, percentage of overweight people, and percentage of people who feel bad about themselves in towns with a major college presence. We focused on these elements since we felt the most important elements of fitness were related to a health diet, body mass index, and emotional health. We also looked at elements such as variety of activities offered in the community and innovative practices. From those towns, we selected the 50 with the most favorable data sets and developed a ranking system by assigning points using the following methodology:
Percentage eating a Healthy Diet-
Greater than 50.6%- 2 Points
Less than 50.6%- 1 Point
Average BMI-
Less than 27.9- 4 Points
Greater than 27.9- 2 Points
Percentage of those overweight-
Less than 29.8%- 4 Points
Greater than 29.8%- 2 Points
Percentage of people feeling badly for themselves-
Less than 19.1%- 2 Points
Greater than 19.1%- 1 Point
#50. Birmingham, Alabama-University of Alabama at Birmingham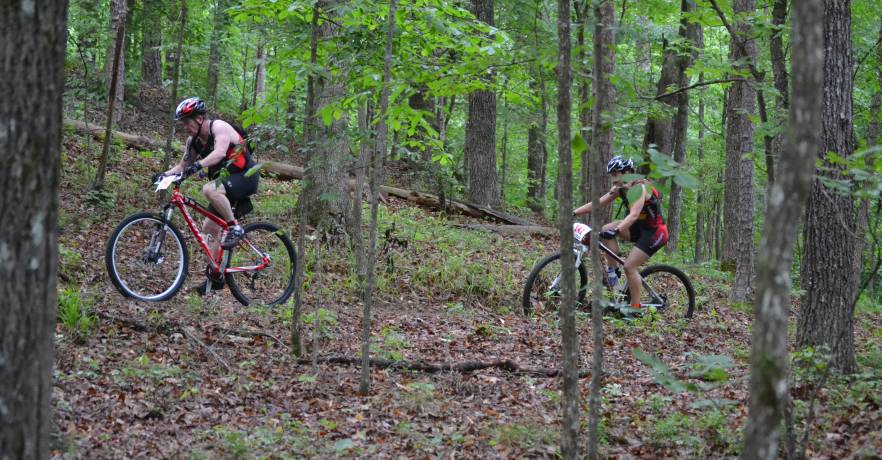 Points: 6
With an incredible variety of activities to choose from, Birmingham, Alabama starts of our list of the top fittest college towns in America. Grab your mountain bike and head to Oak Mountain State Park. The International Mountain Biking Association includes the Oak Mountain Red Trail as one of it's 52 "must ride" trails. Hikers need not feel left out as Oak Mountain has 50 miles of trails meant for hiking or biking. Leisurely stroll through town or a mountain bike excursion through the mountains. Prefer to stay closer to town? Birmingham has taken care of the planning and created a walking tour to discover the wonderful architecture the downtown areas offer. Walk, jog, or run past landmarks such as the Alabama Sports Hall or Fame and the Negro League Baseball Museum. Students at the University of Alabama at Birmingham can take a fitness class (beginning ballroom is an option!) or work with a personal trainer to achieve their fitness goals. The Wellness Catering program  offers education on a variety of wellness topics to campus groups. They offer lunch and learns, fitness assessments, body fat testing, and small group presentations and training.
#49. Memphis, Tennessee-University of Memphis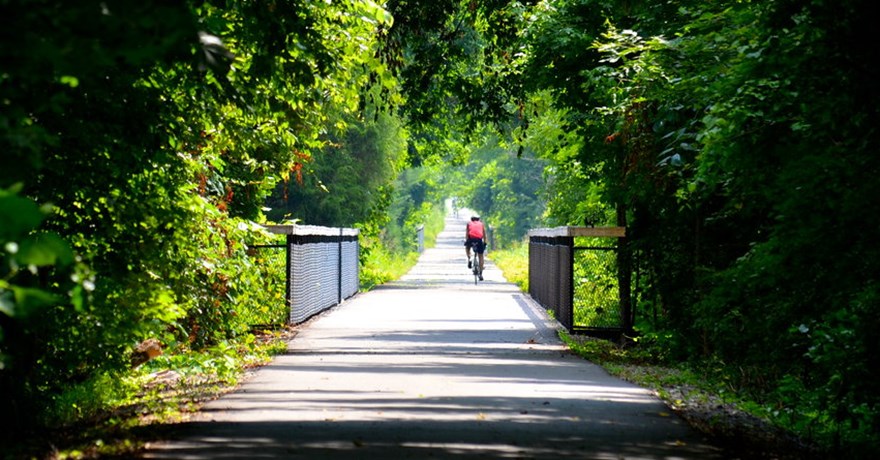 Points: 6
Memphis, Tennessee has much to offer those who prefer an active lifestyle. Home to the largest urban park in the country, the Shelby Farms Park Conservancy has a variety of trails for every experience level. The Park also has stables where visitors can ride horses. The Memphis Skate Park is a half million dollar project that includes two big bowls, ramps, and rails that all skaters can enjoy year round. Memphis is a great place to forget about driving and consider biking! It has bike lanes so cyclers can safely travel in the city. The Hightailers Bike Club of Memphis has weekly rides during the Memphis Farmers Market. Bike rentals are also available from Midtown Bike Company. Students of the University of Memphis can also stay active and fit. The Student Recreation and Fitness Center offers intramural activities, club sports, training rooms, tennis courts, and aquatic facilities. Students can make wise food choices by checking out the menu feature on the dining website where each meal item is tagged with nutritional icons to make choosing healthy options easy!
#48. Tulsa, Oklahoma-Oklahoma State University at Tulsa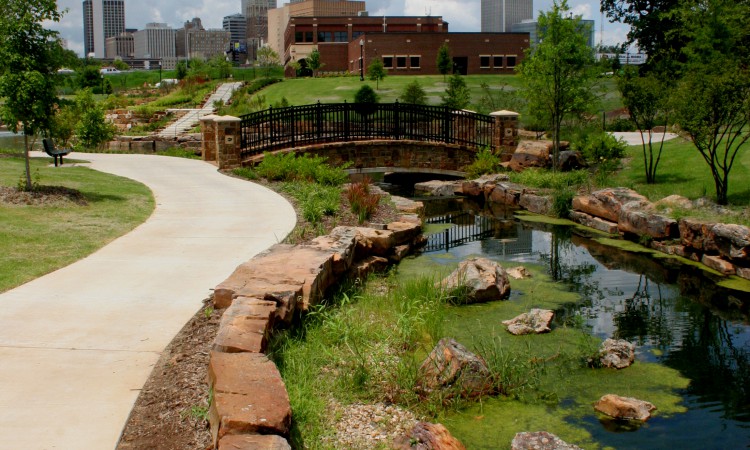 Points: 6
Tulsa, Oklahoma has an incredible amount of fitness options for people of all ages! This fit college town has dozens of parks and green space for serious athletes or those looking to start a fitness regimen. O'Brien Park is laid out on 140 acres and has playgrounds, a pool, trails, and a recreation center. Centennial Park offers a breathtaking view of the city in addition to hiking trails and water play areas. The local bike rental program called Tulsa Townies lets you check out a bike at no cost at one of three different kiosks around town. Tulsa also offers five different farmers markets so fresh produce is always available. Students at Oklahoma State University at Tulsa have access to the Wellness Center. In addition to traditional exercise equipment, the center has an outdoor running/walking path and provides fitness assessments and blood pressure screenings. OSU recognizes Wellness Warriors who have made positive changes impacting their overall health. These individuals serve as mentors and advocates for a healthy lifestyle.
#47. Des Moines, Iowa-Drake University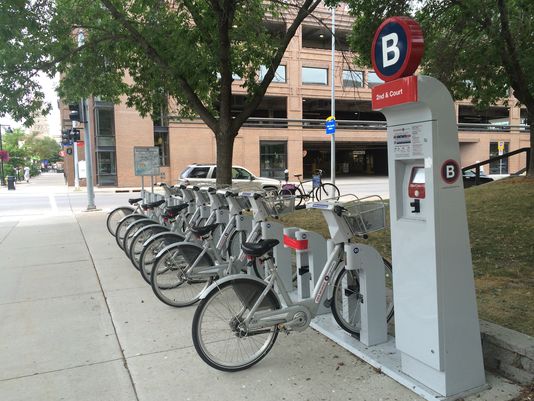 Points: 6
Des Moines, Iowa is a fit college town with an abundance of park, trails, and recreation options. There are over 78 miles of trails (60 miles are paved!) for walkers, runners, and bikers to enjoy. The city operates three public golf courses. It's easy to get around Des Moines by bike. The B-cycle bike membership program allows users to grab a bike from one of 10 stations around town and return it to any station when you are finished with it. Students at Drake University can stay fit by picking up a group exercise class or joining one the dozens of intramural sports offered on campus. The S.H.A.P.E. (Supporting Healthy Activities and Promoting Exercise) program rewards students with points for activities they do to enhance their fitness. The points can be redeemed for prizes from the Wellness Center.
#46. Charlotte, North Carolina-University of North Carolina at Charlotte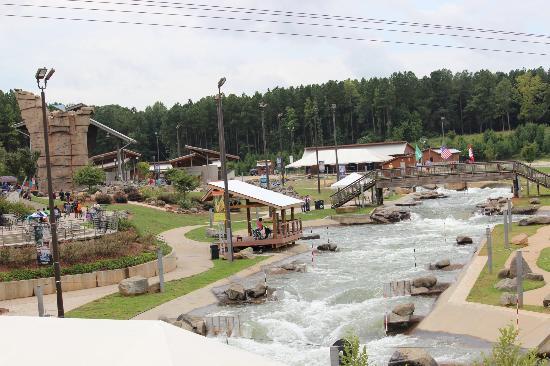 Points: 6
Diversity is definitely a strong suit for Charlotte, North Carolina, one of the fittest college towns in the country. Adventure seekers should check out the U.S. National Whitewater Center to find everything from white water rafting to kayaking. The USNWC also offers rock climbing, zip lines, and mountain biking on over 25 miles of trails. Freedom Park, three miles from the center of Charlotte, has paved trails for walking or running as well as a volleyball court and tennis court. The annual BIKE! Charlotte is two weeks of bicycle related events encouraging individuals and families to consider riding more and driving less. Students at the University of North Carolina at Charlotte can use the Fitness Center at no cost. The Fitness Center offers rock climbing, fitness classes, recreation courts, and an indoor track. Students can select from many different healthy eating options in the dining center including both vegan and vegetarian selections.
#45. Tuscaloosa, Alabama-University of Alabama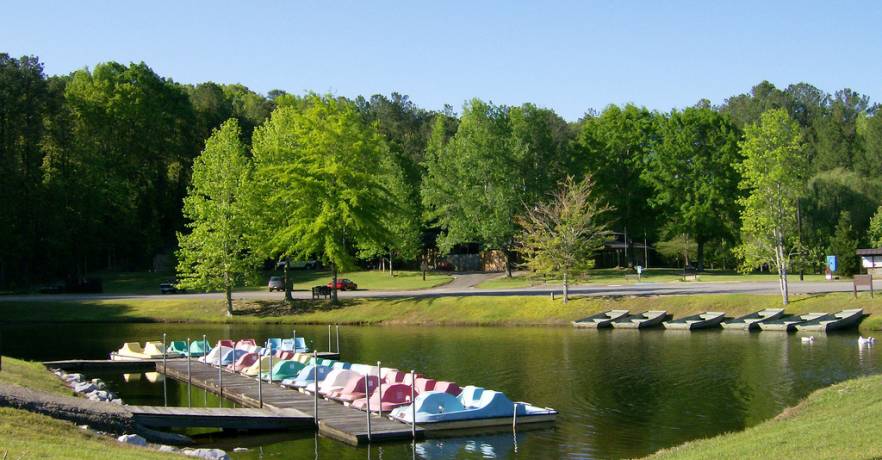 Points: 6
Tuscaloosa, Alabama has an extensive trail system for people to enjoy and keep their physique. The Back Warrior River Scenic Byway is 12 miles and runs along the Black Warrior River. Multiple bike and pedestrian trails run alongside the byway. Lake Larleen State Park offers 23 miles of trails. Residents can also take advantage of programs offered through parks and recreation in archery, canoeing, hiking, and even baby backpacking! Tuscaloosa also offers different youth and senior programs as well. Students at the University of Alabama can rent a bike on campus for just $10 per month. There are over 35 different sports clubs and 100 different fitness classes each week for students to join!
#44. Syracuse, New York-Syracuse University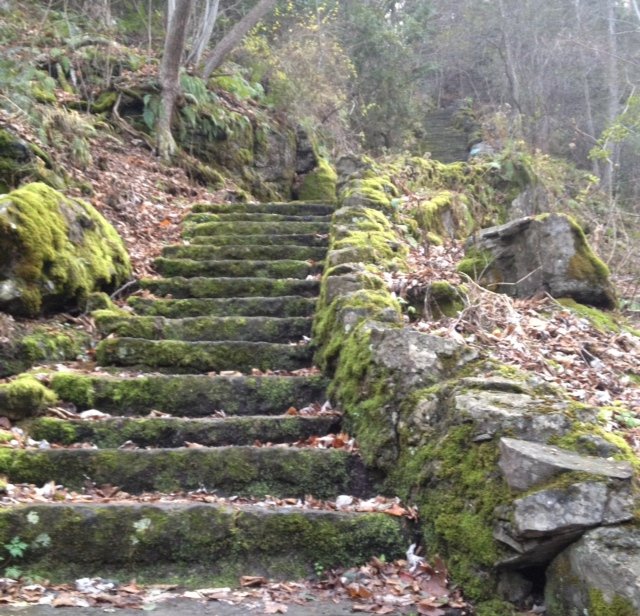 Points: 6
Syracuse, New York is a great physically fit college town focused on overall health and wellness for people of all ages. The Neighborhood Youth Recreation program keeps kids ages 5-13 years old active on Sundays during the school year. Clark Reservation State Park has five trails for jogging or walking, skiing, golf, and three coordinated bike paths of varying distances. Syracuse University recognizes that students are busy during the day so they offer "Late Night at the Gym." From 10 p.m.-1a.m. on specific nights of the week, the fitness center is open offering unique recreation opportunities. Campus events such as "25 Days of Fitness" keep students motivated to stay fit as they track daily distance traveled and complete for prizes.
#43. Omaha, Nebraska-University of Nebraska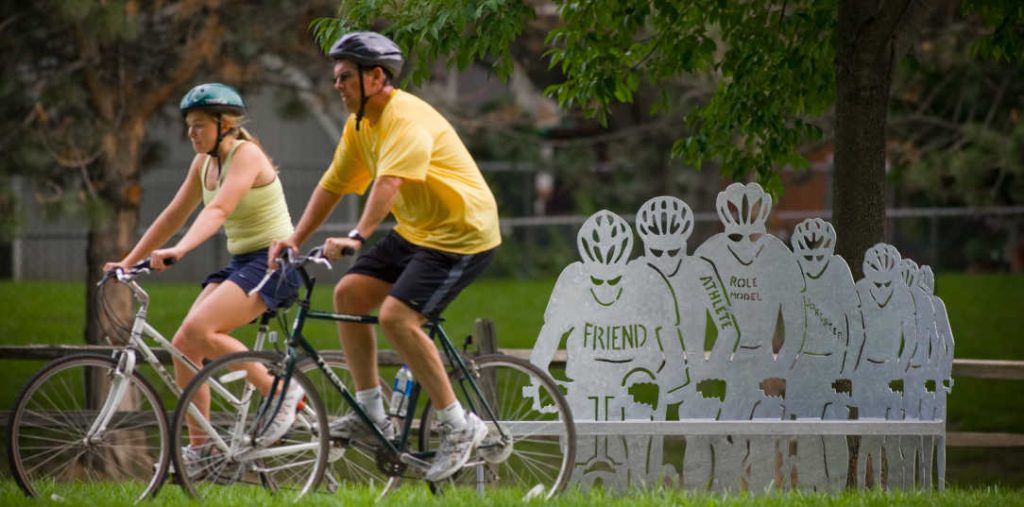 Points: 6
The University of Nebraska in Omaha, Nebraska takes a holistic approach to physical fitness and wellness. Students can take advantage of services such as massage, personal training, and fitness classes. Mindfulness Space is a service supporting spiritual wellness and overall health for the mind and body. Wellness on Wheels is a monthly mobile service that students can use to check blood pressure, BMI, and weight. Brown bag lunches are offered with talks about health topics and to develop a support system. The University partners with the community to support local agriculture by bringing fresh produce to individuals and families on a daily basis. Omaha has several strong advocacy groups and clubs related to fitness. Omaha Bikes promotes and advocates for cyclers. Exercise enthusiasts interested in meeting others with common interests can join the Omaha Pedaler's Bicycle Club, the Omaha Hiking Club, or the Omaha Running Club.
#42. Tacoma, Washington-University of Puget Sound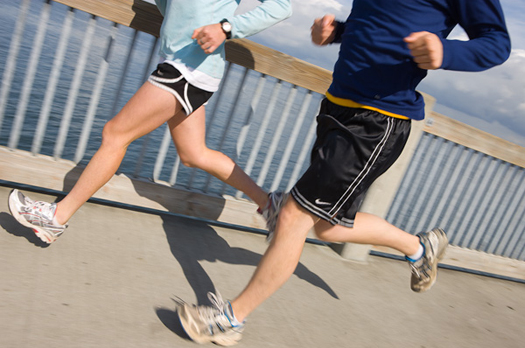 Points: 6
Outdoor enthusiasts absolutely love Tacoma, Washington! Point Defiance Park offers biking and hiking trails for the whole family. The Northwest Trek Wildlife Park has both long and short trails for all to enjoy as well as a Challenge Course for those who enjoy zip lining. Kayaking on the Puget Sounds is a great way to experience the beauty of the area as well as burn some calories! Nearby Mount Rainier offers wilderness hikers the opportunity to explore hundreds of miles of trails and amazing scenery. The University of Puget Sound boasts one of the best weight facilities in the Northwest among small colleges. The University is currently planning a $19.4 million upgrade to include an athletic and aquatic center as well as a climbing wall.
#41. Minneapolis, Minnesota-University of Minnesota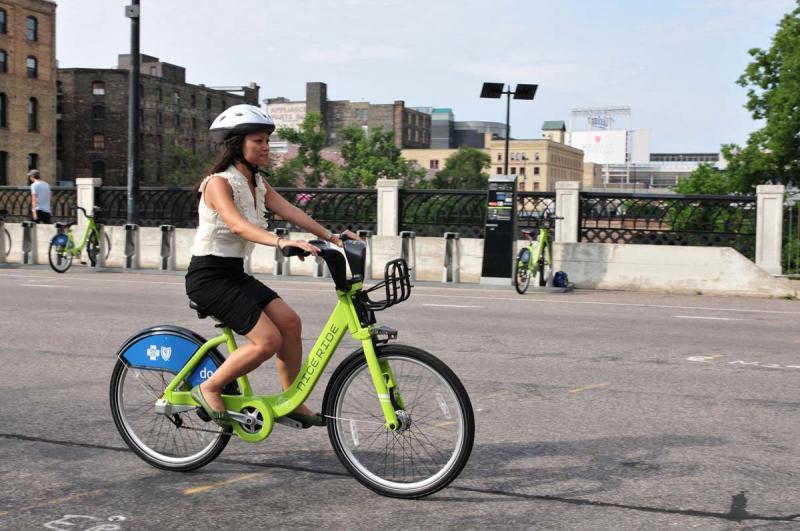 Points: 6
Minneapolis, Minnesota is consistently ranked one of the best biking cities in the country by Bicycling Magazine and the U.S. Census Bureau. Nice Ride Minnesota has a bike share program operating around the city making it easier to run short errands or get out and exercise. This physically fit college town offers indoor ice skating, numerous parks with walking paths, skate parks, and even skiing and snow tubing. The Grand Rounds Scenic Byway System has over 100 miles of trails for bikers and walkers. The University of Minnesota offers group fitness and training and hosts a Tri-U-Mah Indoor Triathlon every year for students to complete. The ChooseWell program empowers students and employees to make healthy choices in their life through fitness, nutrition, and emotional care. The Minneapolis Outdoor Center rents canoes, paddle boards, climbing gear, and bicycles to students who want to try something new!
#40. Fresno, California-California State University at Fresno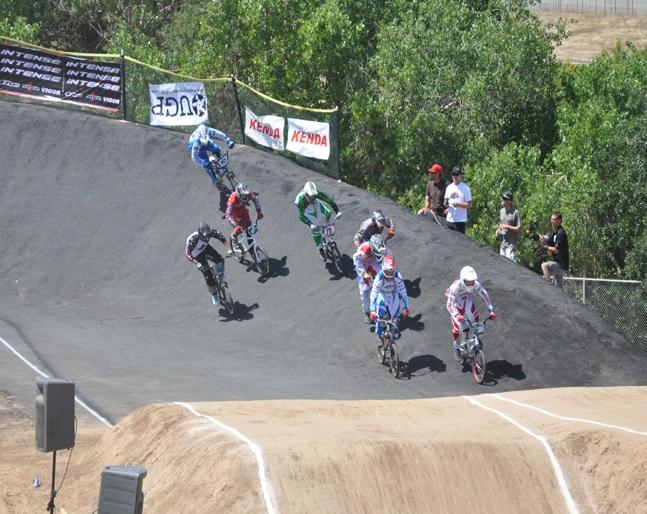 Points: 6
The city of Fresno, California is a bike friendly community for cycling, mounting biking and BMX. The Woodward Park Bike Complex has a mountain bike trail and dirt jump and offers clinics in the fall for BMX beginners to learn specific techniques. Joggers, cyclists, and walkers can stay fit on the Clovis Old Town Trail or the Sugar Pine Trail. These trails connect Fresno to the nearby community of Clovis. California State University at Fresno has a Student Recreation Center which offers plenty of opportunities to stay fit. The University offers 12 different Intramural sports as well as group fitness classes and small group training. A 50 meter lap pool is available for swimmers to keep their physique. Students starting their fitness journey have the option of working with a dietitian on their weight loss and fitness goals.
#39. Portland, Oregon-Portland State University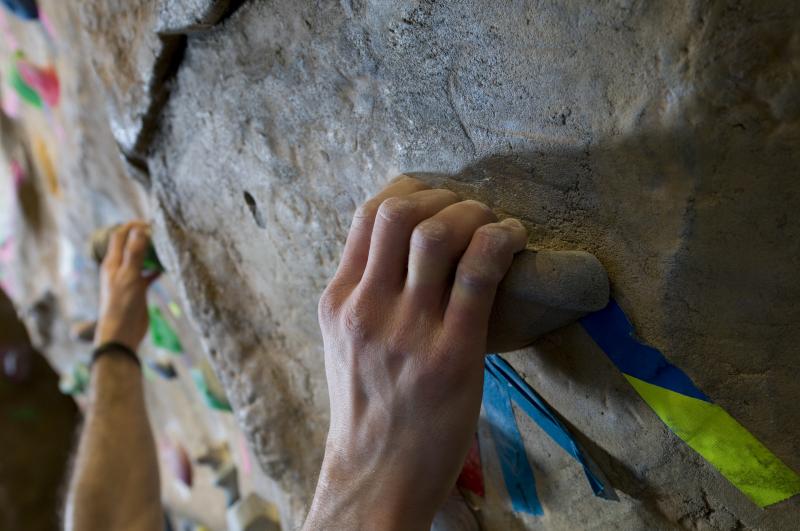 Points: 6
The community of Portland, Oregon and Portland State University are focused on keeping their natural areas and neighborhoods clean for everyone to enjoy while staying physically fit. Students are also able to stay fit while having fun through special events such as Cornhole on the Bike Challenge where teams compete to see who can get the most riders to log their bike trips. PSU has more than 30 social/competitive sports clubs in addition to an outdoor adventure trips, a climbing center, and a swim program. Residents can enjoy over 70 miles of trails around the community of Portland. Portland is one of the most "skate friendly" cities in the country with numerous skate parks around the city for skaters to enjoy!
#38. Flagstaff, Arizona-Northern Arizona University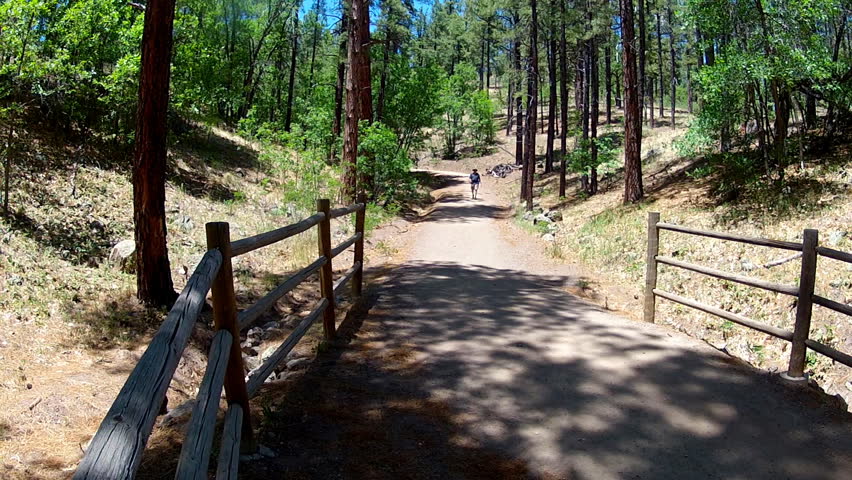 Points: 6
Northern Arizona University in Flagstaff, Arizona is a great place for cycling enthusiasts. The Flagstaff Urban Trails System is a network of 50 miles of trails for cyclers, hikers, walkers, and runners to enjoy. NAU offers free bike rentals to staff, students, and faculty through the YellowBike program. Students can also take advantage of a cardio theater, outdoor courtyard, and fitness assessment room. Flagstaff has over 20 different parks, 19 basketball courts, two disc golf courses, two skate parks, and even a BMX park. Flagstaff certainly makes it easy to get out and exercise!
#37. Eugene, Oregon-University of Oregon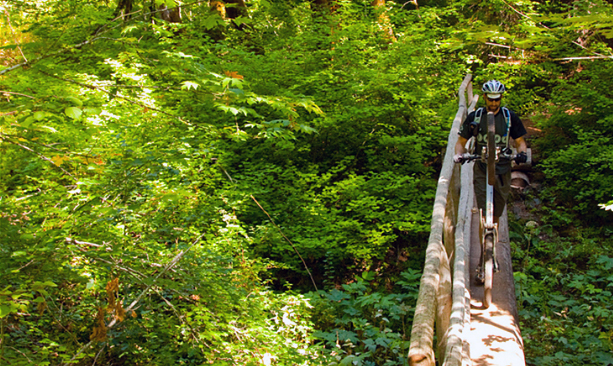 Points: 6
Eugene, Oregon is a fun place to get around and work on physical fitness. One of the fittest college towns in the U.S., Eugene is a bike friendly community with bike rentals (including tandems!) and bike friendly businesses. The McKenzie River Trails is considered by many to be the #1 trail in the United States with over 26 miles of beautiful views. Spencer Butte is a 1.7 mile hiking loop trail and part of the Ridgeline Trail System in Eugene. Students at the University of Oregon can enjoy the $50 million UO Student Recreation Center. This new facility is over 280,000 square feet and offers a 32-television media wall, rock climbing, pools and a hot tub.
#36. Jacksonville, Florida-University of North Florida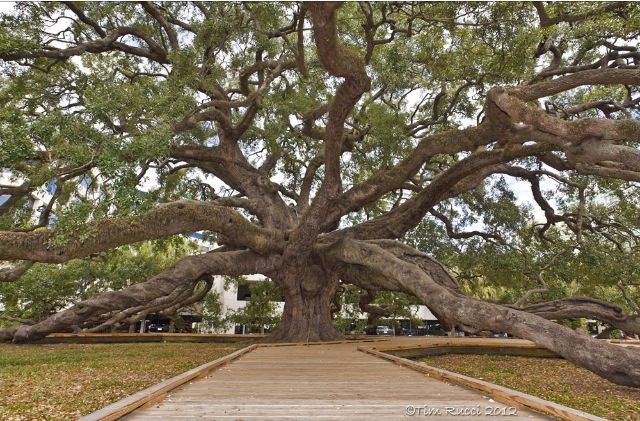 Points: 7
It's no wonder why residents of Jacksonville, Florida are some of the fittest in the country. Jacksonville has the largest urban park system in the United States. Hikers will appreciate over 40 miles of trails and golfers are never far from one of the 50 courses in the city. Competitive runners (or wannabes!) can choose from over 90 different races offered throughout the year. Water sports such as kayaking and swimming are popular in Jacksonville. Located in one of the fittest college towns in the country, the University of North Florida has a state-of-the-art Wellness Complex that has received national recognition from Athletic Business Magazine, and the American Institute of Architecture. The facility has a 34-foot climbing wall and 260 exercise stations. UNC offers more than 50 group fitness classes each week, in addition to personal training.
#35. New Haven, Connecticut-Yale University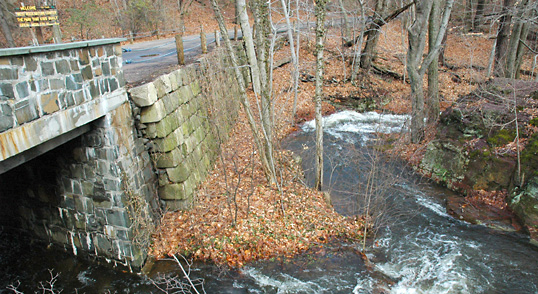 Points: 7
The physically fit college town of New Haven, Connecticut has partnered with CitySeed to organize farmers markets around the city to provide better access to fresh produce, an important part of a healthy diet. CT Bike Tours offers cycling tours of the community without the hassle of parking. West Rock Ridge State Park has a plethora of fitness activities including hiking, mountain biking, horse back riding, and kayaking. Yale University offers dozen of sports clubs including cricket, cycling, equestrian, and archery. The Payne Whitney Gym at Yale provides access for students to stance studios, 12 acres of indoor space to play, a jogging track, and cardio/weight machines.
#34. Columbus, Ohio-Ohio State University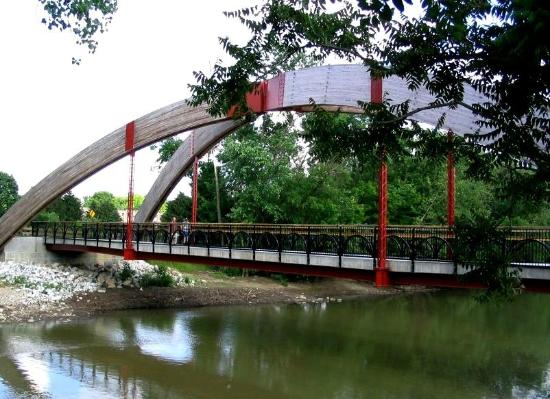 Points: 7
Ohio State University in Columbus, Ohio offers an innovative dining option for students who want to focus on health and fitness through the "Healthy Buckeye" dining option. Through this program, students are aware of healthy choices offered through dining services. Ohio State boasts over 90 acres of campus dedicated to outdoor fitness, as well as five indoor fitness facilities. OSU offers group fitness classes, aquatics programs, adventure trips, intramural activities, and personal training to students, faculty, and staff. Columbus is home to the Olentangy River Water Trail with is a system of over eight miles of trails in the heart of Columbus. The Olentangy Greenway Trail offers exercise and social opportunities for walkers, joggers, and bikers.
#33. Columbia, South Carolina-University of South Carolina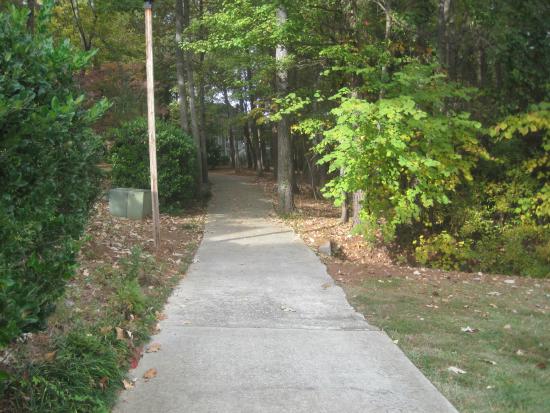 Points: 7
The 11 mile Harbison Neighborhood Trail system is a great way for citizens of Columbia, South Carolina to keep physically fit while getting around town. Have a group of like-minded friends? Head out to the Plex HiWire Family Fun and Sports Center and go crazy on the trampoline field, ninja zone, or in an Olympic size foam pit! If playing 18 holes is more your speed, the Oak Hills Golf Club is the place to be. With over 160 acres to play, Oak Hills was named in Golf Digest's "Places to Play" in 2006. Students at the University of South Carolina can hit up the Strom Thurmond Wellness and Fitness Center. This world class facility offers an outdoor recreation challenge course, community garden space, and a climbing wall. USC is a bicycle friendly university and students with their own bikes can keep them well maintained at the university Bike Shop.
#32. Durham, North Carolina-Duke University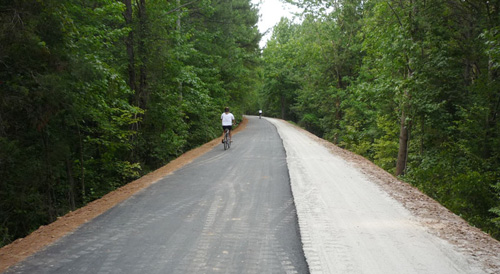 Points: 7
Durham, North Carolina has 29 miles of pedestrian trails including the American Tobacco Trail, a paved trail that runs through the city. Designated as a "Playful City USA," the physically fit college town of Durham has over 50 playgrounds, three outdoor pools, and two indoor pools. Students at Duke University benefit from free fitness assessments, equipment orientation, and counseling services to keep their mind and body healthy and fit. The Outpost Equipment Renter Center has equipment available for groups and individuals to try something new. Group fitness classes and personal training opportunities are also offered to students of Duke University.
#31. Athens, Georgia-University of Georgia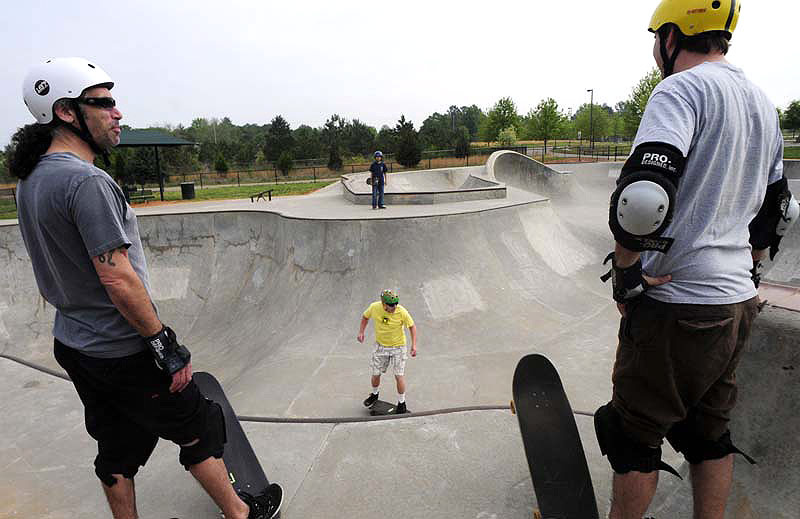 Points: 7
The University of Georgia in Athens, Georgia collaborates with Walk Georgia to provide free fitness classes to faculty and staff to increase their activity levels. Students can choose from over 48 different club sports as well as year round intramural activities. The fitness center offers fitness assessments, body composition analysis, a climbing wall, and a challenge course. The community of Athens has several trails ideal for walking or mountain biking. Trail Creek Park has 4.5 miles of mountain bike trails. Sandy Creek Park Trails offers 12 miles of hiking trails. For kids and adults who like to skateboard, the Southeast Clark Park has a new skate park that was partially funded by a grant from the Tony Hawk Foundation.
#30. Scranton, Pennsylvania-University of Scranton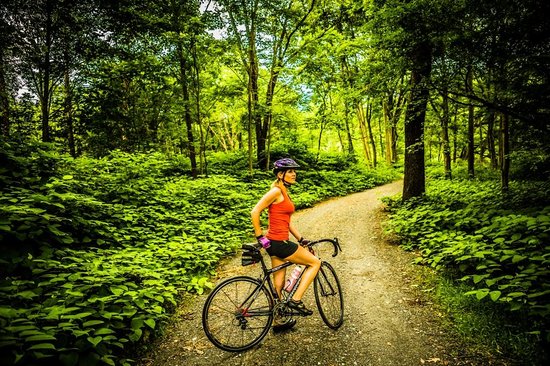 Points: 7
Scranton, Pennsylvania is a nature lover's delight for physical fitness. The Scranton Lake Walking Path is open to runners and walkers of all abilities. Bikers and hikers can head to the wooded Lackawanna River Heritage Trail for a quiet ride or hike. Pocono Adventures Riding Stables offers horseback riding for those looking for a new perspective on fitness. Students at the University of Scranton have a new 14,000 square foot campus fitness center with 46 pieces of cardio equipment and 22 cybex units. Students can pick from numerous intramural programs, exercise classes, and men's and women's sports. There are also both rec and club sports offered on campus.
#29. Medford, Massachusetts-Tufts University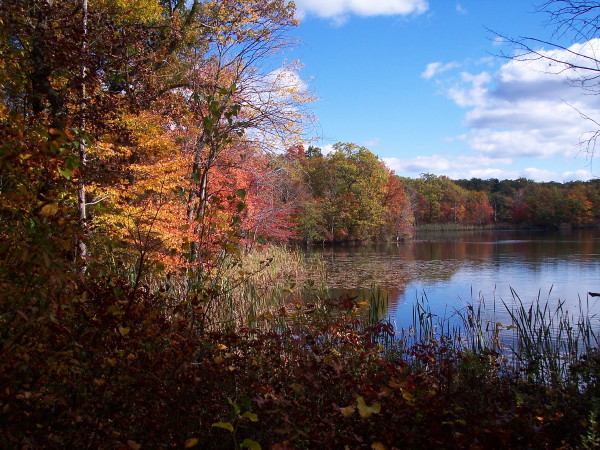 Points: 8
Residents of Medford, Massachusetts have a variety of fitness opportunities available. This fit college town is home to Wright's Tower where guests can hike to the top for a rewarding scenic view. Wright's Pond offers swimming for those interested in aquatic fitness. Two ice skating rinks are available for both beginner and advanced skaters. The Middlesex Fells Reservation is a great choice for those interested in biking, walking, and sledding in the winter months. At Tufts University, students use the Steve Tisch Sports and Fitness Center to achieve their fitness goals. There are both men's and women's sports and intramural sports. Strength and conditioning is emphasized for the prevention of injury and body recovery.
#28. Coral Gables, Florida-University of Miami

Points: 8
The pedestrian friendly city of Coral Gables, Florida offers a unique set of fitness activities for the whole family. Adventure Sport Miami offers kite surfing and paddle-boarding for adventure driven folks. Bikers and hikers who appreciate beautiful Spanish style architecture will enjoy the Old Cutler Trail. Students, faculty, staff, and alumni of the University of Miami can check out the Patti and Allan Herbert Wellness Center. Recreational sports, fitness classes, and wellness education are just a snapshot of what is offered at the 60,000 square foot Wellness Center.
#27. Tallahassee, Florida-Florida State University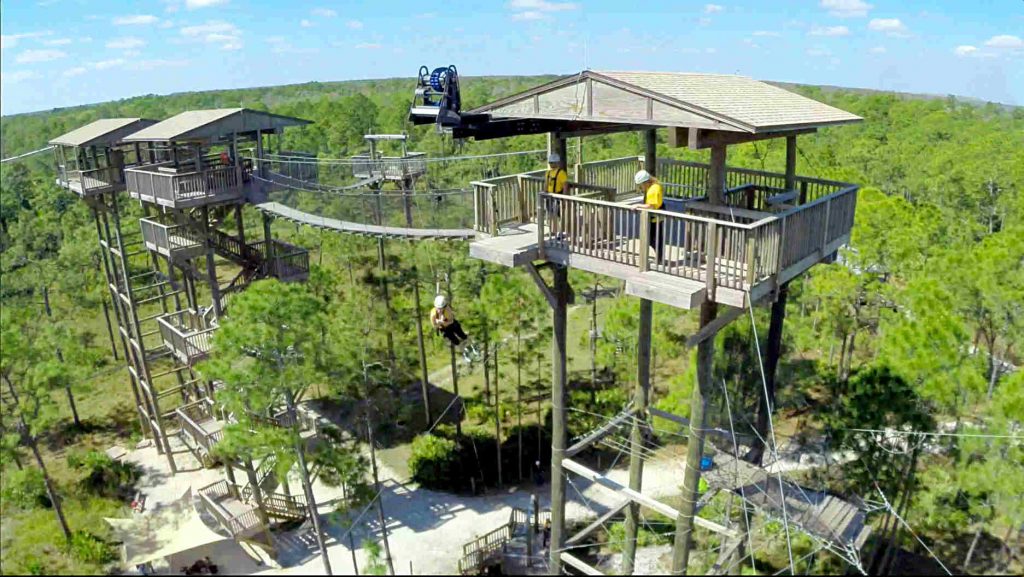 Points: 8
The St. Marks National Wildlife Refuge in Tallahassee, Florida is a great place to work on fitness goals while riding the bike trails on the levies, walking, or swimming on the beach. Zip line and Aerial Adventure Park can spice up your workout with less-traditional activity. As one of the fittest college towns in the country, Tallahassee has a wide array of activity options including kayaking on the Wacissa River and biking on St. Marks Trail. Students at Florida State University can stay fit while enjoying the weather, playing sand volleyball or outdoor tennis in one of the numerous courts around campus.
#26. La Jolla, California-University of California-San Diego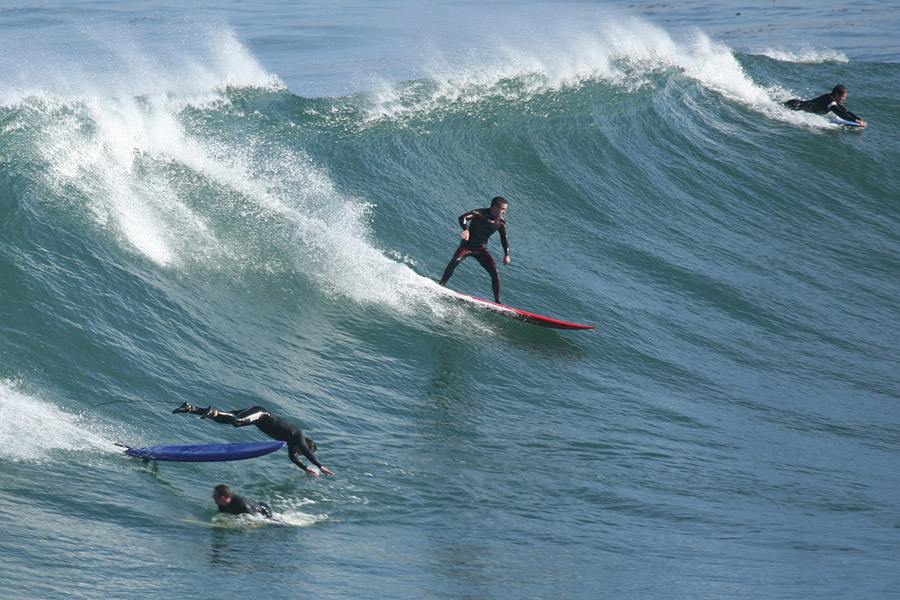 Points: 8
La Jolla, California is a fit college town and water lovers paradise. The La Jolla Cove is a great place to scuba dive or snorkel to encounter caves, reefs, fish, lobster, and a variety of other sea life. Surfing is another popular activity with sites for all surfing abilities. The University of California-San Diego has a surf shop where surfers can pick up equipment or sign up for an excursion with other like-minded surfers. Hiking trails are abundant –just make sure to grab some sunscreen! The University offers unique programs such as FitLife, which focuses on overall fitness and well being while providing services such as personal training, massage, and nutrition education. Interested in taking a group fitness class? The University of California offers an interesting mix of classes including circus art, martial arts, and fencing.
#25. Austin, Texas-University of Texas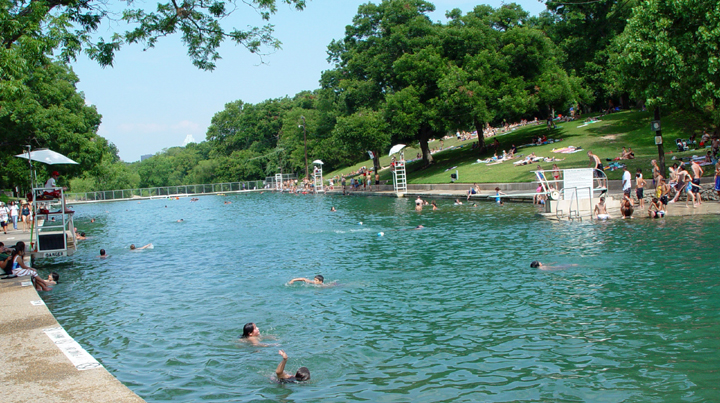 Points: 8
The Zilker Metropolitan Park in Austin, Texas is a 351 acre park offering hiking, biking, sand volleyball, and disc golf. Barton Spring Pool, a spring fed pool located in the park, offers year round swimming. Through programs such as Movability Austin and Bike Austin, this physically fit college town uses exercise as a way to reduce stress and frustration and improve overall health and well-being. The Division of Recreational Sports on the campus of the University of Texas offers intramural activities, clubs, group fitness classes, swimming, adventure sports, and climbing. The University operates The Kickstand. This bike hub sells supplies, maps, and equipment to keep bikers safe and bikes in  good repair. The Orange Bike Project is a campus bike shop where students can  learn how to maintain their own bikes and volunteer their services to help others. The shop also rents bikes to students.
#24. Salt Lake City, Utah-University of Utah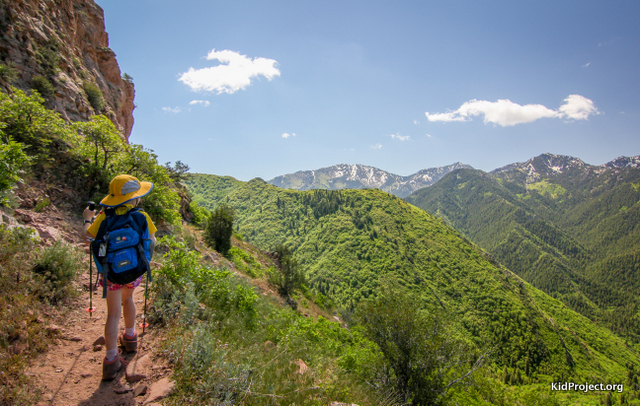 Points: 10
Salt Lake City, Utah offers a variety of interesting fitness activities so there is always something new to try! Adventure seekers can soar through the air with Utah Flying Trapeze or travel from post-to-post with Zipline Utah. Salt Lake City also offers hiking, skiing, and mounting biking. Various companies in the area rent bikes and snowmobiles. Grandeur Peak is a popular hiking spot (and an easier mountain to summit!) with a 5.5 mile round trip hike. The University of Utah offers many different sports clubs and intramural activities. There is also a summit climbing course for those interested in mountain climbing and white river canoe trips for adrenaline seekers.
#23. Gainesville, Florida-University of Florida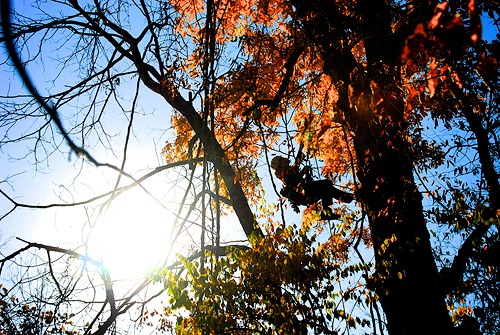 Points: 10
Fitness enthusiasts in Gainesville, Florida can enjoy a run or walking on the Gainesville-Hawthorne State Trail, a 16.5 mile trail connecting Gainesville with the rural Hawthorne area. Feeling nostalgic –or brave? Check out Canopy Climbers and spend an afternoon climbing trees! Even a pub crawl can be a great way to burn some calories when you pedal around town with your friends on a "party bike" from Florida Fun Bikes. Students at the University of Florida can stay fit by playing one of the many intramural sports offered year round.
#22. Saratoga Springs, New York-Skidmore College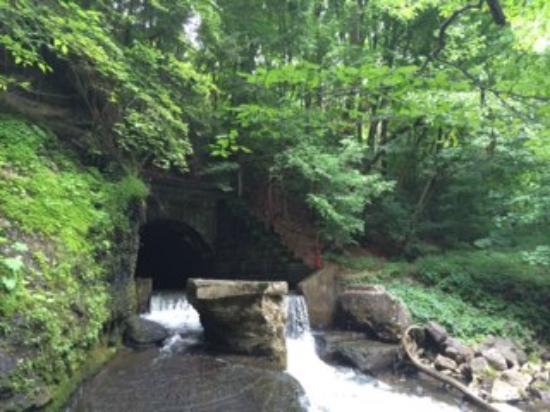 Points: 10
Saratoga Springs, New York has abundant opportunities for fitness activity both in and around the city. Saratoga Spa State Park has well maintained trails for biking, hiking, running, and walking and even offers a farmers market on the weekends. Roosevelt Spa features mineral baths and massage therapy. Congress Park is an excellent site for jogging or walking. Bowling enthusiasts can head to the Saratoga Strike Zone in hopes of a 300. College students at Skidmore College can swim laps or play a game of tennis at the Williamson Sport Center.
#21. Claremont, California-Claremont McKenna College

Points: 10
As one of the fittest college towns in America, Claremont, California has a diverse mix of healthy options for residents and students at Claremont McKenna College. With dozens of community parks, an extensive youth sport program, and a large farmers' and artisan market, there are more than enough ways to stay healthy and fit. Exercise enthusiasts enjoy skiing on Mt. Baldy, hiking in Claremont Wilderness Park or canter a bit at the Marshall Canyon Equestrian Center. The dining hall at Claremont McKenna College prepares much of its food from scratch with fresh ingredients. The new 130,000 square foot fitness center (opening in 2016) will provide a state-of-the-art environment fostering recreation, fitness, and nutritional health for the student population.
#20. West Point, New York-United States Military Academy at West Point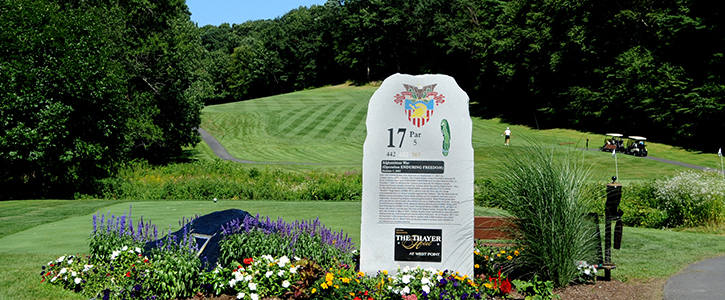 Points: 10
The United State Military Academy community at West Point is one of the fittest college towns in the country. Students need to pass physical tests of strength and endurance including pulls ups, the Army physical fitness test, and pass a swim test. West Point offers competitive club sports including climbing, boxing, judo, and cycling. Over 2,400 cadets participate in intra-collegiate sports which emphasize core military values. West Point, New York is also home to the West Point Golf Course which provides a unique opportunity to golf in a mountain layout and has been recognized by Links Magazine as one of the finest military golf courses in the world.
#19. Normal, Illinois-Illinois State University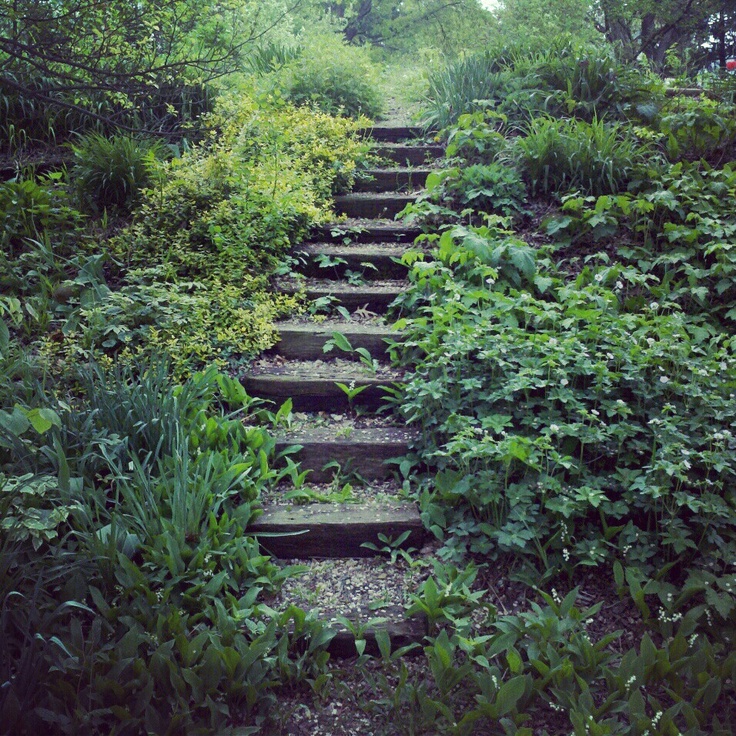 Points: 11
The Student Fitness Center at Illinois State University is a new 170,000 square foot facility that houses Campus Recreation, Health Promotion and Wellness, and the School of Kinesiology and Recreation. The facility is open to current students, faculty, staff, and alumni to swim, rock climb, work on cardio, or lift weights. ISU has an adventure program that takes students white water rafting, cross country skiing, and kayaking for a change of pace. Equipment rentals are also available for paddle boards, backpacks, kayaks, and canoes. Students and residents of the physically fit college town of Normal can enjoy 24 miles of trails that wind through the community. The trails are well maintained and lead to parks and other popular attractions around town.
#18. Bozeman, Montana-Montana State University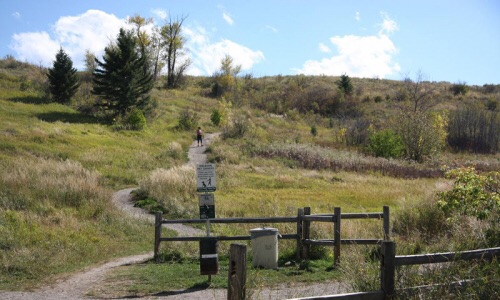 Points: 11
A cycler's dream, the fit college town of Bozeman, Montana was named a "Bike Friendly Community" by the League of American Bicyclists. Residents and students can enjoy paths and bike lanes which connect the campus of Montana State University to the downtown area. The Main Street to the Mountains trail system connects Bozeman to the mountains with over 60 miles of trails. Powder Magazine named Bozeman the #1 ski town in the country. Adventure sports such as mountain skiing and kayaking on the rapids of the Yellowstone River are popular ways to test your fitness. Montana State University Recreation Sports and Fitness Center offers intramural activities, personal fitness opportunity and pink glove boxing classes to students. The Outdoor Recreation Program offers bike and ski workshops, trips, equipment rentals, and educational courses in areas such as avalanche survival and ice climbing.
#17. College Park, Maryland-University of Maryland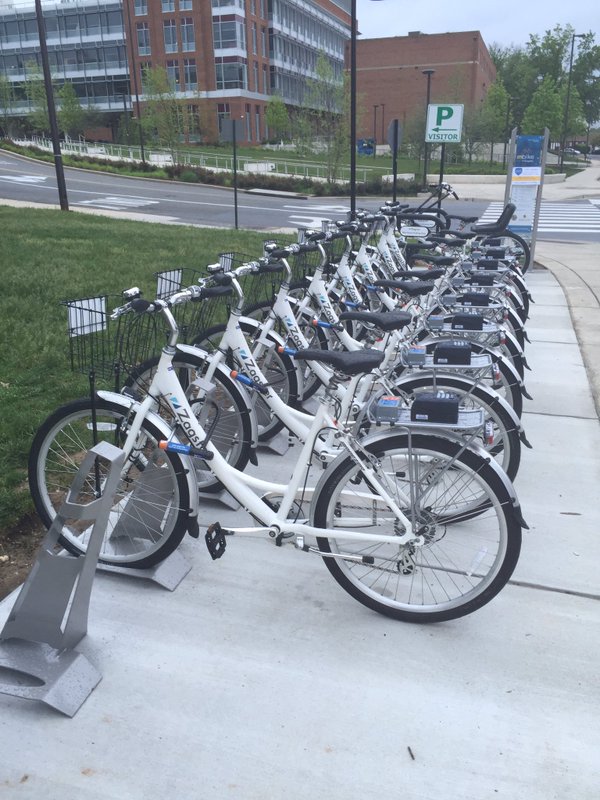 Points: 11
Love the idea of biking but lack the proper equipment? College Park, Maryland is one of the sites for the Zagster Bikeshare program. With 14 stations and over 125 bikes, bikers can use a bike whenever they need for a small nominal fee. Take your bike to the farmers' market or ride to one of the several community aquatic programs on the campus of the University of Maryland. The University's Functional Training Studio and Functional Training Zone are available to all students and provide equipment and instruction in various types of physical fitness activities. The University of Maryland encourages students to be physically fit by offering special fitness events such as a walking challenge and a run and roll workout.
#16. Ann Arbor, Michigan-University of Michigan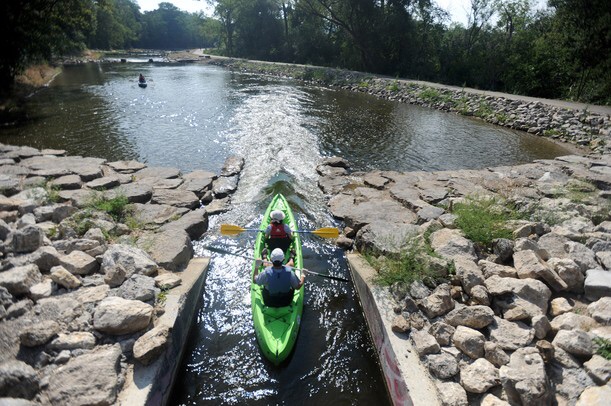 Points: 11
Students at the University of Michigan are fortunate to be able to take advantage of all the natural resources in and around Ann Arbor, Michigan. This fit college town offers cross country skiing, snowshoeing, rock climbing, and 15 public golf courses. Test your balance and endurance while kayaking the Argo Cascades or spend an afternoon jogging through a few of the over 150 community parks. The University of Michigan offers an innovative MHealthy Program. This medically based fitness center is staffed by medical professionals to help students, faculty, and community members live a healthy lifestyle through fitness and nutrition. The Fit-Script Program is available to those who have special health considerations when exercising. Students can also utilize U-M Rec Sports to join intramural leagues, run on the indoor tracks, or swim in the indoor pools. There is no shortage of activities in Ann Arbor!
#15. Cambridge, Massachusetts-Harvard University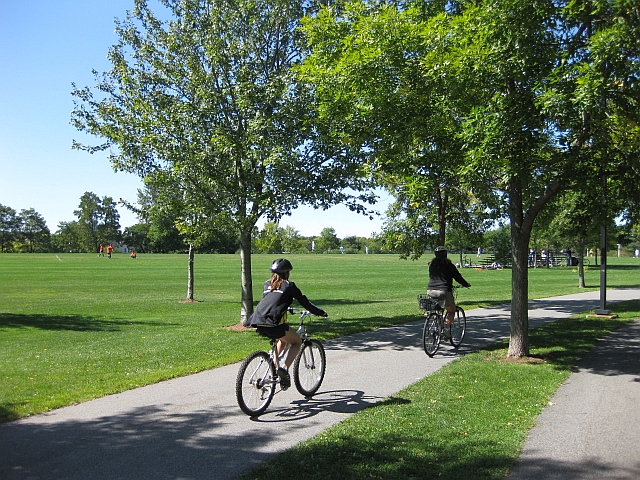 Points: 11
The fit community of Cambridge, Massachusetts is a pioneer in the farm-to-table restaurant concept. With several different restaurants to choose from, residents can be sure they are getting high quality, fresh ingredients when dining out. Fitness opportunities are abundant in Cambridge. Kendall Square is a community seasonal ice rink for people of all ages and abilities to enjoy. Canoeing and kayaking on the Danehy River is a popular activity and RunBoston offers running tours of the city, giving a unique perspective. Cambridge has one of the highest walk scores in the country. Cyclers will be excited to learn that the Hubway bike-share system will soon be integrated into the community. Students at Harvard can keep fit on campus through group exercise classes, tennis lessons, aquatics, and personal training opportunities. The Center for Wellness offers massage, acupuncture, meditation, and yoga classes.
#14. Davis, California-University of California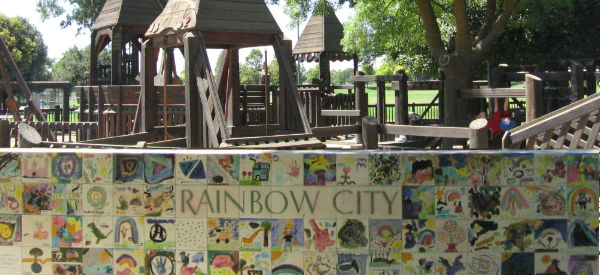 Points: 11
Davis, California is one of the most bike friendly cities on our list of the fittest college towns. Almost 95% of the main roads in Davis have bike lanes. The Davis park system has 33 tennis courts, disc golf, exercise courses and horse shoe pits for the community to enjoy. Students of Davis who eat on campus benefit from fresh food as almost 14% of the dining service food is grown locally. The UC Davis Campus Rec Center has a climbing wall, intramural sports, aquatics, club sports, and youth programs. The UC Davis Arboretum Trail is a 3.5 mile loop for students to enjoy while running or walking. UC Davis is a gold level "Bicycle Friendly University."
#13. College Station, Texas-Texas A & M University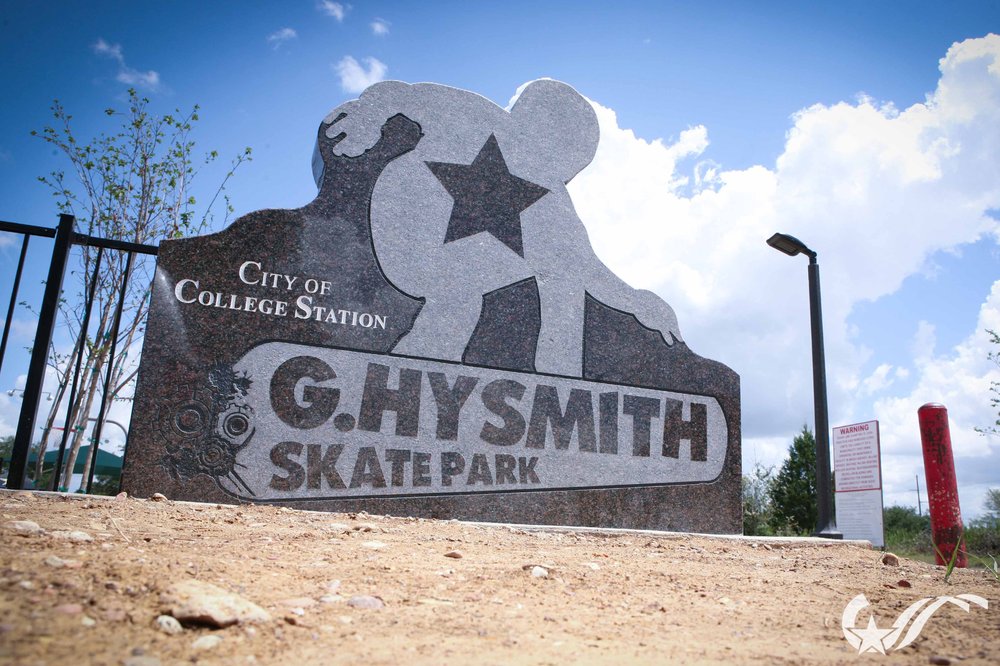 Points: 11
College State, Texas is one of only 10 cities in the state to be accredited by the Commission for Accreditation of Parks and Recreation. One of the fittest college towns in the country, the community has over 50 parks including a skateboarding park. Students at Texas A & M University can enjoy the 400,000 square foot Student Recreation Center complete with an indoor climbing facility, a Natatorium, weight and fitness rooms, intramural activities, sports clubs, and certification courses. Group classes are available in dance, mind/body, barre, and BollyFit to keep students having fun while staying fit.
#12. East Lansing, Michigan-Michigan State University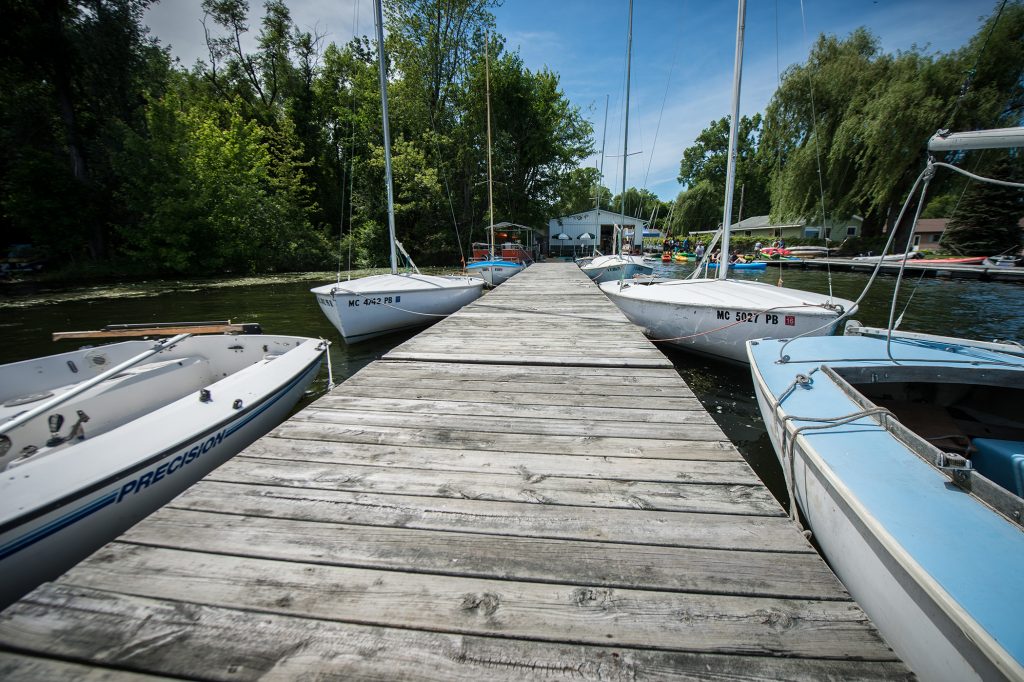 Points: 11
The physically fit college town of East Lansing, Michigan has a multitude of fitness opportunities for those who love to play inside and out. The Northern Tier Trail is a 4.5 mile paved path for hiking, jogging, roller blading, and biking. The trail connects eight different community parks. East Lansing also has a farmers' market for residents to get fresh produce weekly. The E.L. Hannah Community Center has a pool, two gyms, a fitness center and multiple program options for residents to enjoy. Michigan State University offers over 25 different club sports. The off-campus sailing center offers instructional courses and recreation opportunities in paddle sports and sailing.
#11. Madison, Wisconsin-University of Wisconsin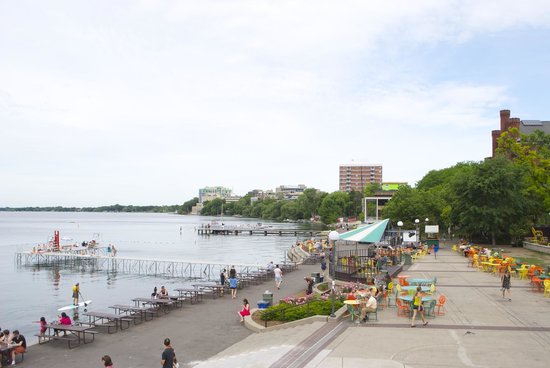 Points: 11
One of the fittest college towns on our list combining fitness opportunity with beauty is Madison, Wisconsin. The Lake Monona Shoreline offers varying length trail options for bikers, walkers, and runners. Nearby Ice Age National Scenic Trail is one of only 11 National Scenic Trails in the country and offers over 600 miles of open trails for hiking and backpacking. The University of Wisconsin has a new performance training center and offers over 25 different intramural sports for students to participate. The University offers swimming lessons, scuba lessons, fitness classes, ice skating, and tennis to keep students fit and active.
#10. Charlottesville, Virginia-University of Virginia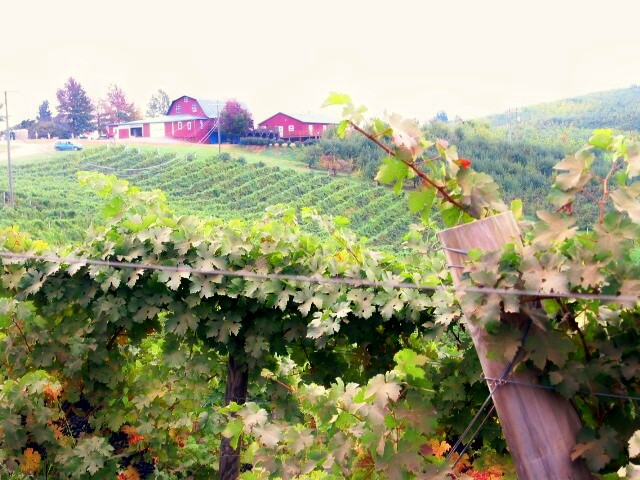 Points: 12
The University of Virginia in Charlottesville, Virginia is home to the McCue Center. This 10 million dollar state-of-the-art athletic training facility offers weight rooms, group fitness classes, and sports leagues to students and community members. Golfers can walk nine at the Birdwood Golf Center, and joggers can spend the afternoon on the Saunders-Monticello Trail. Charlottesville Foodies can spend an afternoon picking fresh season fruit from Carter Mountain Orchard. Fresh water diving is popular in Virginia and both the university and private companies offer instruction and equipment rental.
#9. Columbia, Missouri-University of Missouri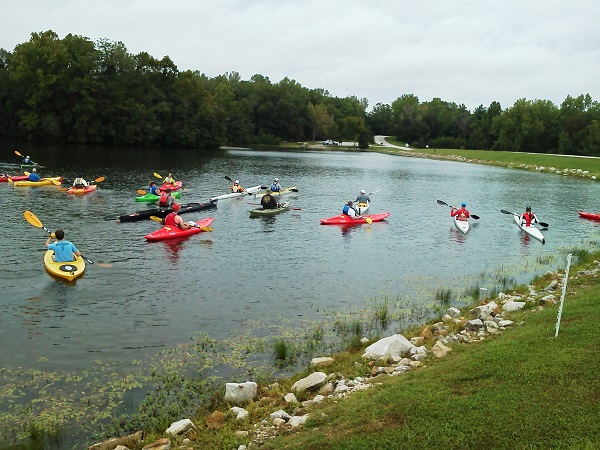 Points: 12
Columbia, Missouri is ranked one of the Top 100 Best Sports Cities in the United States by Sporting News. There is certainly no shortage of fitness opportunity in Columbia. Check out Fingers Lake State Park for an afternoon of swimming, canoeing, biking, or hiking. Try rock climbing at Capen Park and then check out the farmer's market for some local produce. Competition driven? Sign up and train for the Adventure Challenge. This kayaking and running event will get your blood pumping! Students at the University of Missouri have new fitness options including Clark's Boxing Gym and a new functional training facility.
#8. Champaign, Illinois-University of Illinois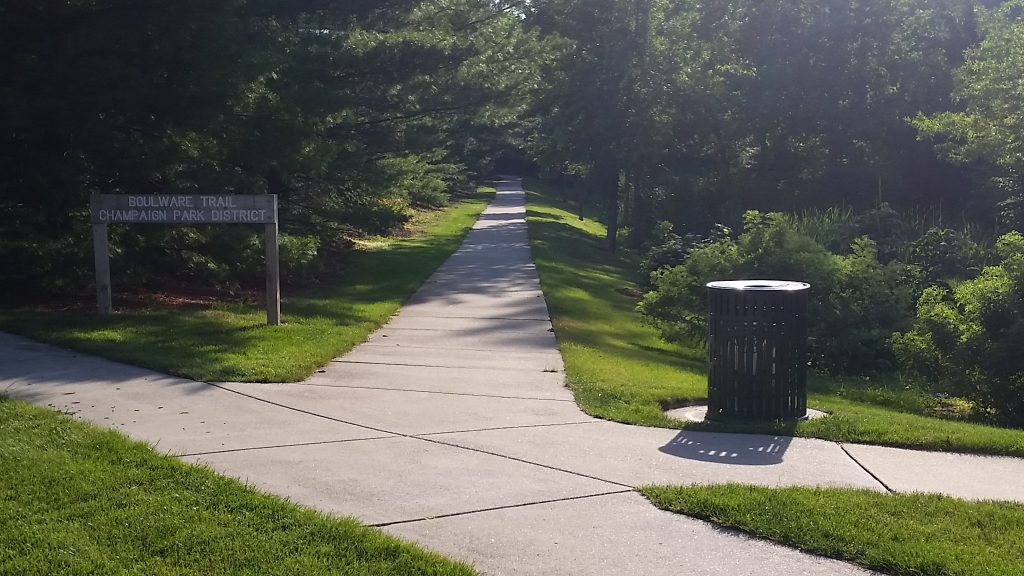 Points: 12
Champaign, Illinois is a hot spot for physical fitness activities in central Illinois. Champaign hosts  an Amazing Bike Race, triathlons, and the future Kickapoo Rail Trail. This planned trail will be 24.5 miles when complete and will give hikers, runners, cyclers, and skateboarders a place to explore and burn some calories. The University of Illinois Sports and Fitness Center recently underwent $10 million in renovations and has a six plane pool, a three lane running track and an 8,000 square foot fitness floor. Students can check out the Human Performance Lab, the 42 foot rock climbing wall, or the lap and leisure pool at the Student Recreation Facility.
#7. Chapel Hill, North Carolina-University of North Carolina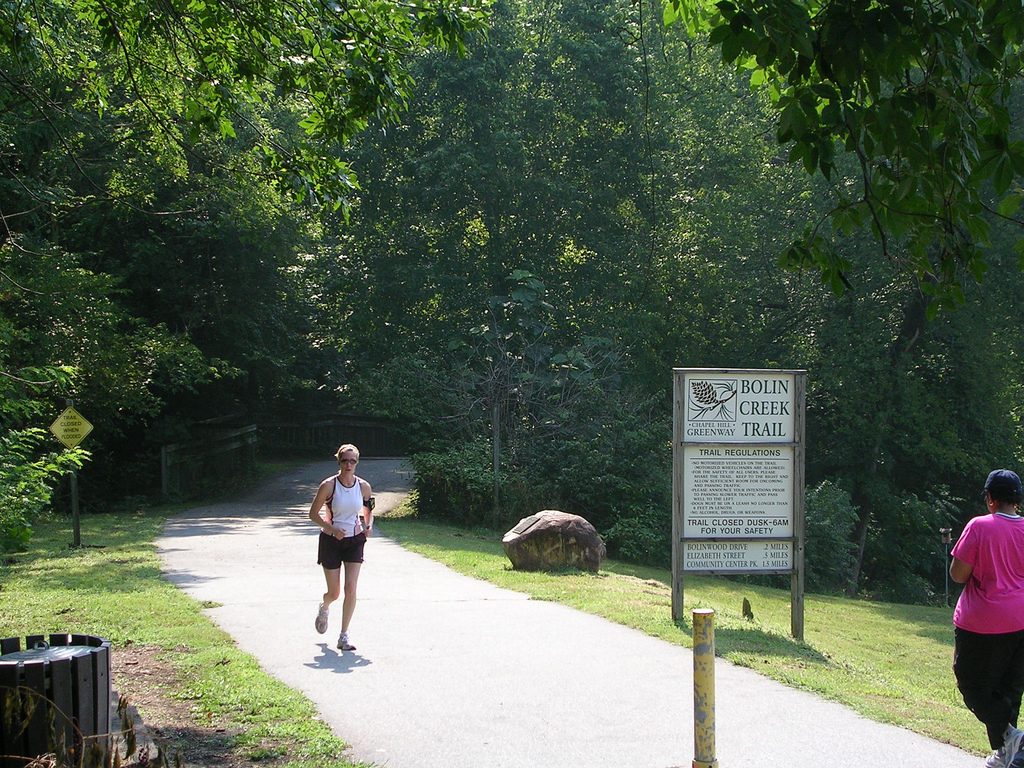 Points: 12
Chapel Hill, North Carolina offers a plethora of recreational opportunities to residents to help them get and stay physically fit. Bolin Creek Trail offers multiple jogging paths and residents can check Christine Harrelson Archery for some target practice. Enjoy a walk through the Oakwood Historic District and take in the beautiful homes and gardens to get your steps in. On campus, the University of North Carolina offers group fitness classes, small group training, personal training and fitness assessments. Students can also utilize the climbing wall and multiple swimming pools and the fitness center to achieve their personal fitness goals.
#6. Clemson, South Carolina-Clemson University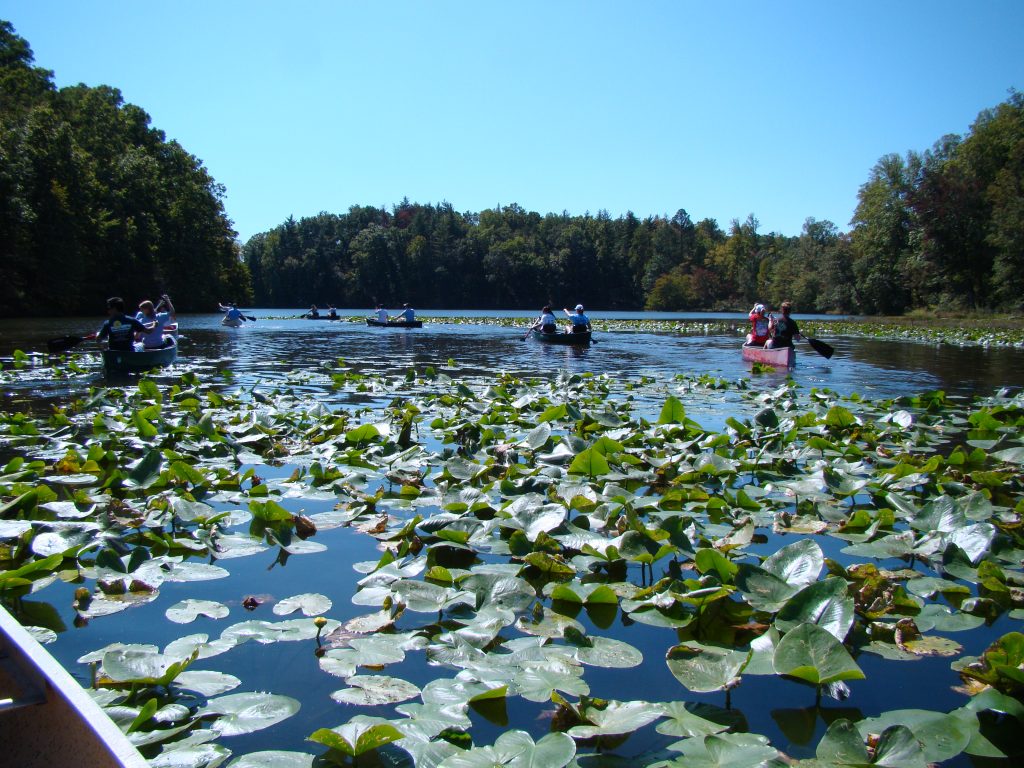 Points: 12
Clemson, South Carolina is a waterfall lover's dream destination. Clemson has many nearby waterfalls that residents can hike to and enjoy breathtaking scenery. Just to the north of Clemson University is Issaqueena Lake and Dam Trail with over 50 miles of trails for hiking, biking and equestrian. Fresh produce is readily available at the local farmers' market in downtown Clemson. Clemson University students can visit the Swann Fitness Center at the Fike Recreation Center to enjoy swimming, a 30 foot climbing wall, and over 11,000 square feet of the latest fitness equipment. The Snow Family Outdoor Fitness and Wellness Center has sailing and water skiing clubs, grass fields, and sand volleyball for those who love staying fit in the outdoors.
#5. Stillwater, Oklahoma-Oklahoma State University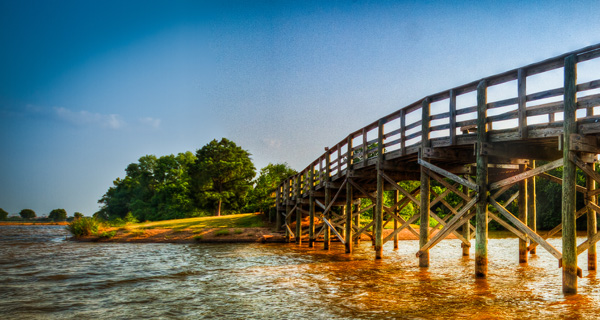 Points: 12
The fit college town of Stillwater, Oklahoma has nine different parks for fitness focused individuals to experience. The Lakeside Golf Course receives high ranks from Golf Digest magazine. Outdoor enthusiasts can head to Lake McMurtry Natural Resource and Recreation Area for mountain biking, kayaking and canoeing or try Boomer Lake Park for stand-up paddle-boarding. The student population at Oklahoma State University can keep fit at the Colvin Center, a 94,000 square foot multipurpose training compound offering everything from fitness classes to sports leagues.
#4. Bryn Mawr, Pennsylvania-Bryn Mawr College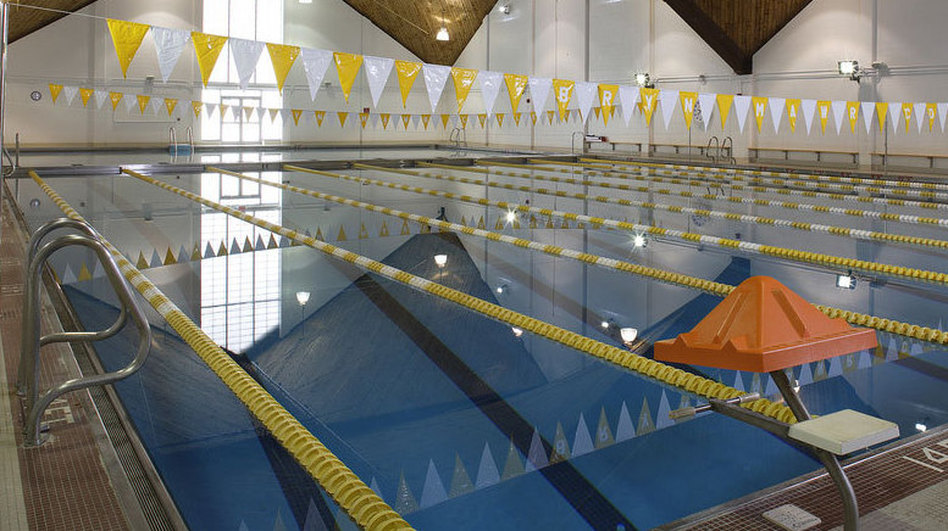 Points: 12
Students at Bryn Mawr College in Bryn Mawr, Pennsylvania have access to the new 50,000 square foot Bern Schwartz Fitness and Athletic Center. This state-of-the-art facility offers an eight lane pool, a fitness center, and a floor for basketball, badminton, and volleyball. Students at Bryn Mawr can attend nutritional and wellness seminars to become more educated on healthy lifestyles. Bryn Mawr dining services received an "A" on Peta2's Vegan Report Card and has been recognized for excellence in campus dining services. The fit college town of Bryn Mawr has many local designated running routes to keep physically fit.
#3. Blacksburg, Virginia-Virginia Polytechnic Institute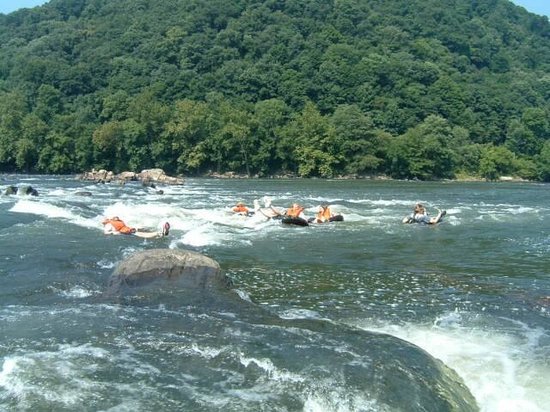 Points: 12
Who doesn't love incentives? Virginia Polytechnic Institute took advantage of this concept and offers periodic incentive programs to encourage workouts by awarding prizes for time logging. The Department of Recreational Sports offers group exercise programs, personal training, dance and gymnastics lessons, a wellness program, and even kids fitness classes. For those in the Blacksburg community, New River Junction offers world class kayaking opportunities with breathtaking views. The scenic Shenandoah Bike Trail and Park offers 22 acres to explore and the Huckleberry Trail has over 5 miles of paved bike and pedestrian paths that go from the Blacksburg Library to the New River Mall.
#2. Ithaca, New York-Cornell University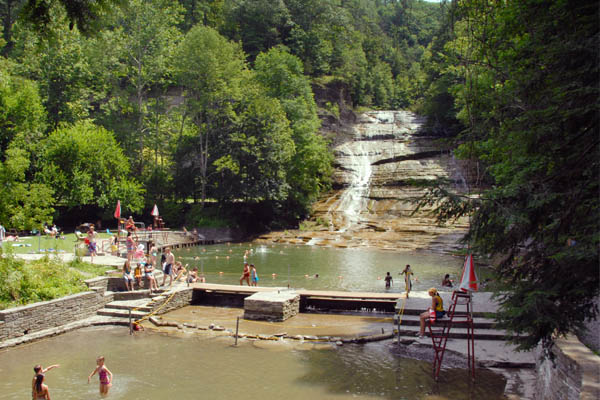 Points: 12
The beautiful (and physically fit!) college town of Ithaca, New York has over 150 waterfalls within 10 square miles. One of the most popular areas is Buttermilk Falls State Park with five different trails of varying levels. Ithaca has over 28,000 acres dedicated to outdoor recreation. Cornell University has more than 30 leagues and intramural sports and 95 different group exercise classes to choose from. On campus, there are five fitness centers for students  and a 16 lane bowling alley. The campus wellness program offers free fitness, nutrition, and life coaching consultations to staff, faculty, retirees, spouses and partners of the University.
#1. Stanford, California-Stanford University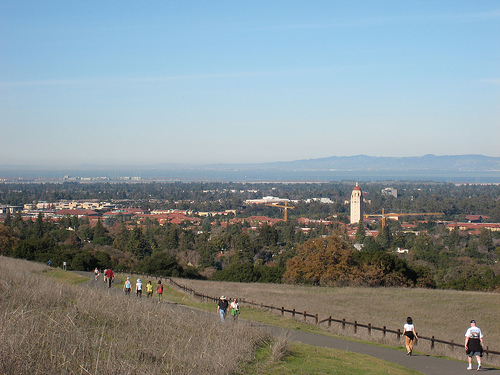 Points: 12
What could be more fun than swimming and watching a movie on the big screen? How about doing them both at the same time! Students at Stanford University can enjoy "Dive-In Movies" and catch a flick under the stars in an outdoor swimming pool. Employees of Stanford can take advantage of the Health Improvement Program which supports a wellness and empowerment culture toward health and wellness. Not far from Stanford University is the Stanford Foothills. This beautiful four mile loop provides residents and students a beautiful setting for a walk or a challenging run.
By Kelley Jacobs
October 2016
This concludes our list of the fittest college towns in America.